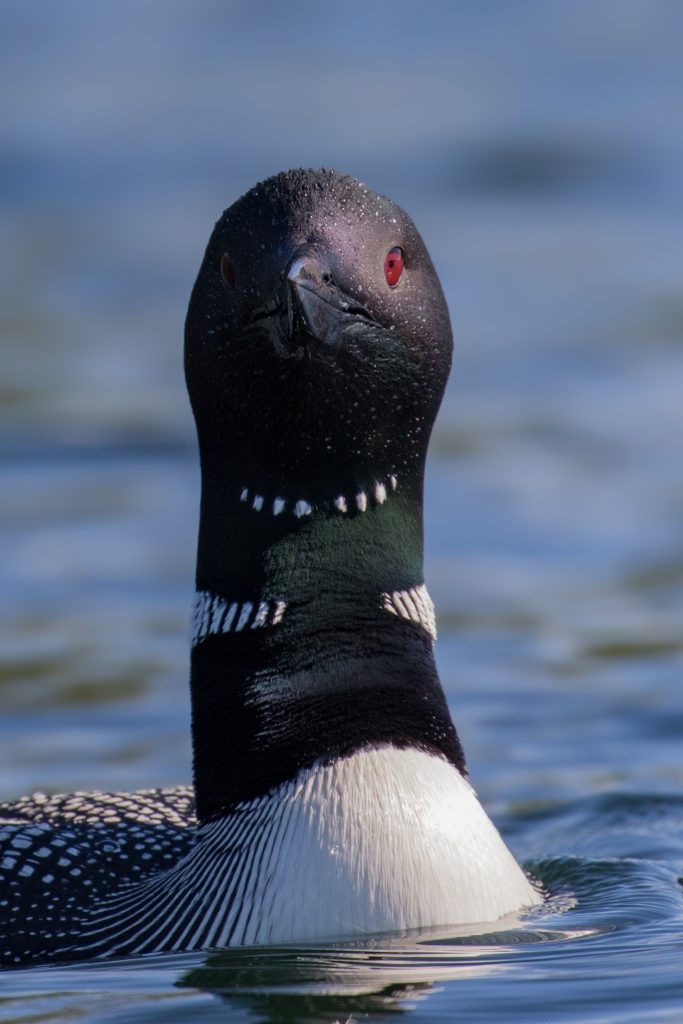 This past weekend, Kyle Dudgeon joined me in what has become a yearly trip for me to the Adirondacks to photograph Common Loons. We arrived Saturday afternoon, set up camp, and we were heading out in our kayaks onto Follensby Clear Pond by early evening. Moments after I got in the water, a Common Loon popped up right next to my kayak, checked me out for a minute or so, and then dove under. We spent the evening on the pond with several cooperative adult birds; the weather was great and we had some decent light for photos.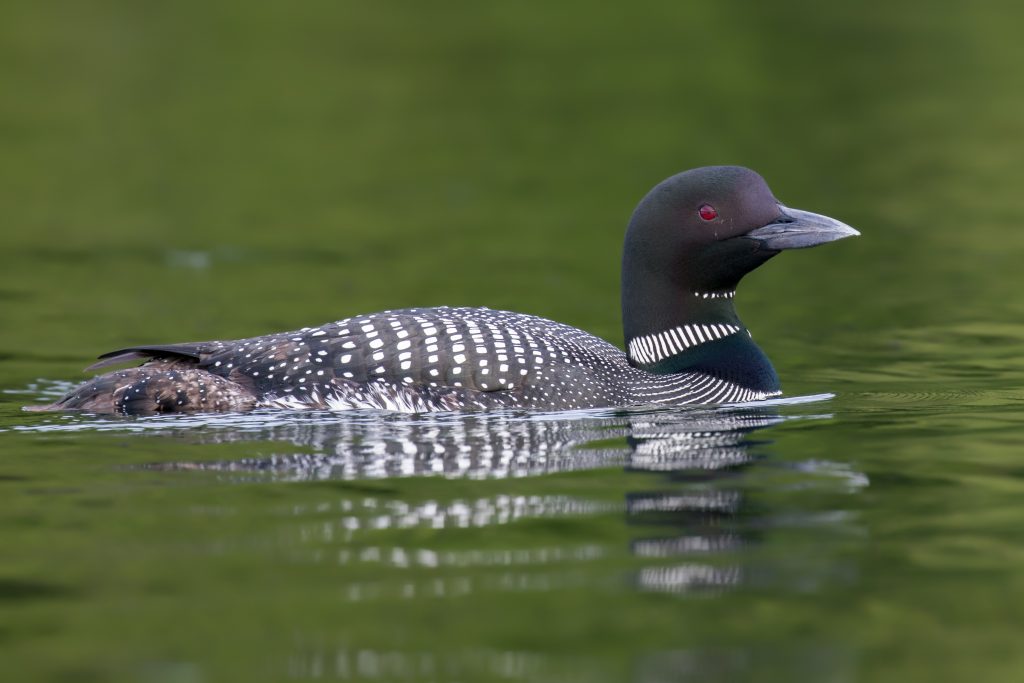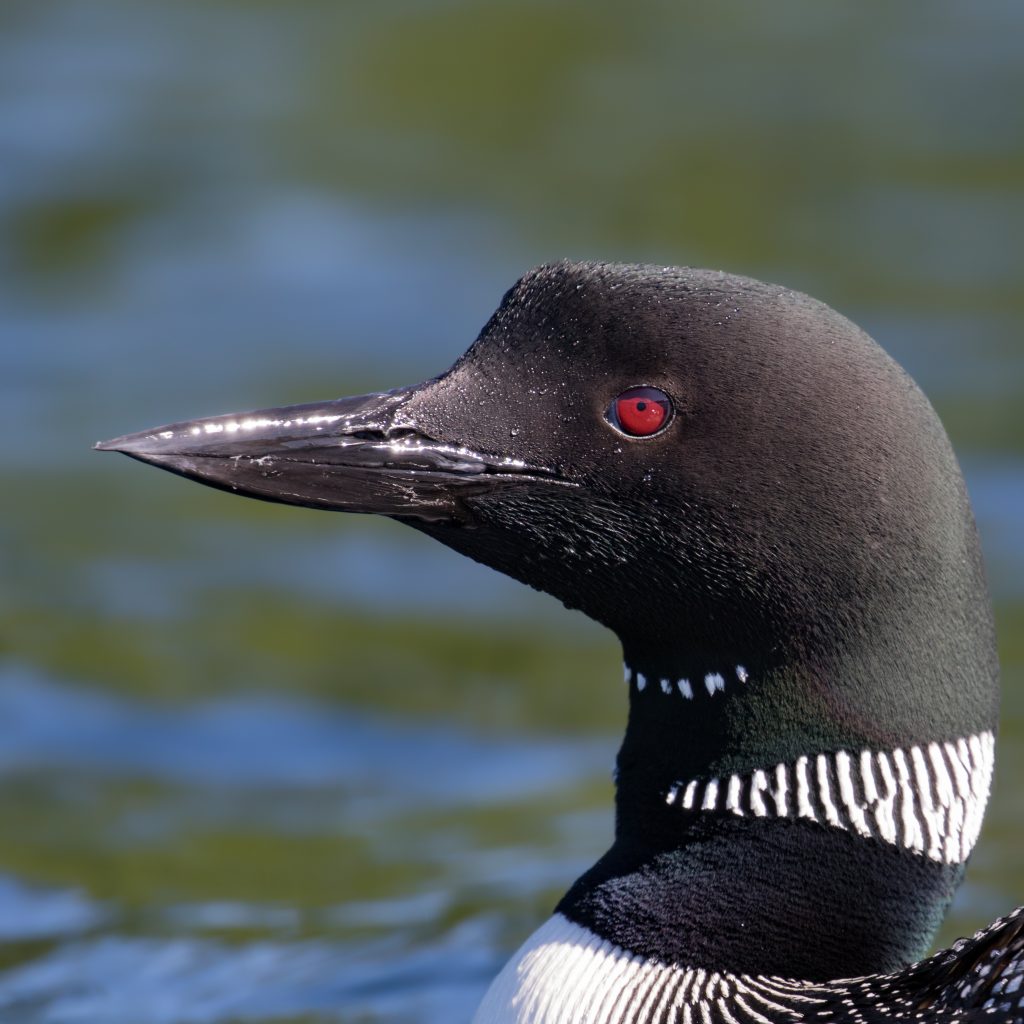 We timed the trip so that we might be able to see some loon chicks. When the sun had set on Saturday evening, we were questioning our timing since we'd seen only adults.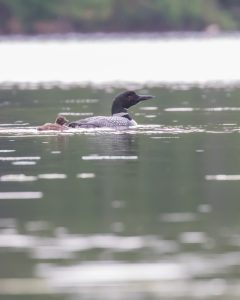 Over dinner, I double checked when I'd had chicks there in the past – our timing seemed okay, and when we woke up Sunday morning at our campsite there was an adult with a chick on the pond about 75 yards out. Unfortunately the weather had taken a turn for the worse, and it was a rainy, dark, morning. We enjoyed seeing the adult feeding the chick and we had some real excitement when an intruder loon came into the area and "our" adult tangled pretty good with the intruder, eventually forcing him/her out of the area. The chick, in the meantime, hid itself along the shore. We knew where it was, but only because we saw it go there – it was REALLY well camouflaged. Eventually the adult came back and the two were reunited. It wasn't long after that when the second adult arrived and the two adults took turns feeding the chick. It was pretty cool stuff to see, even though the distance and lack of light limited the number of decent photos.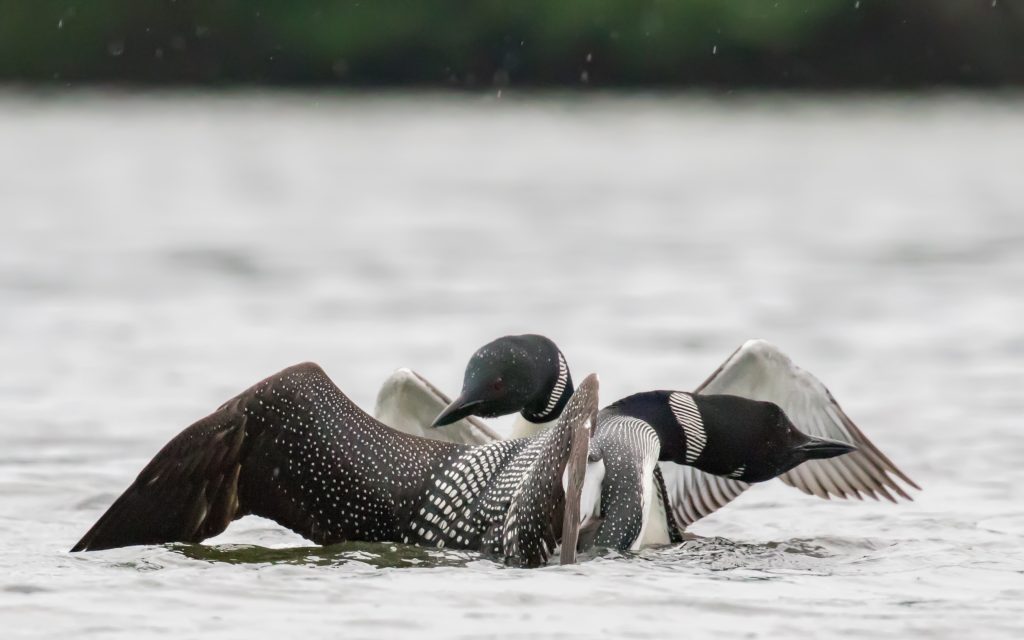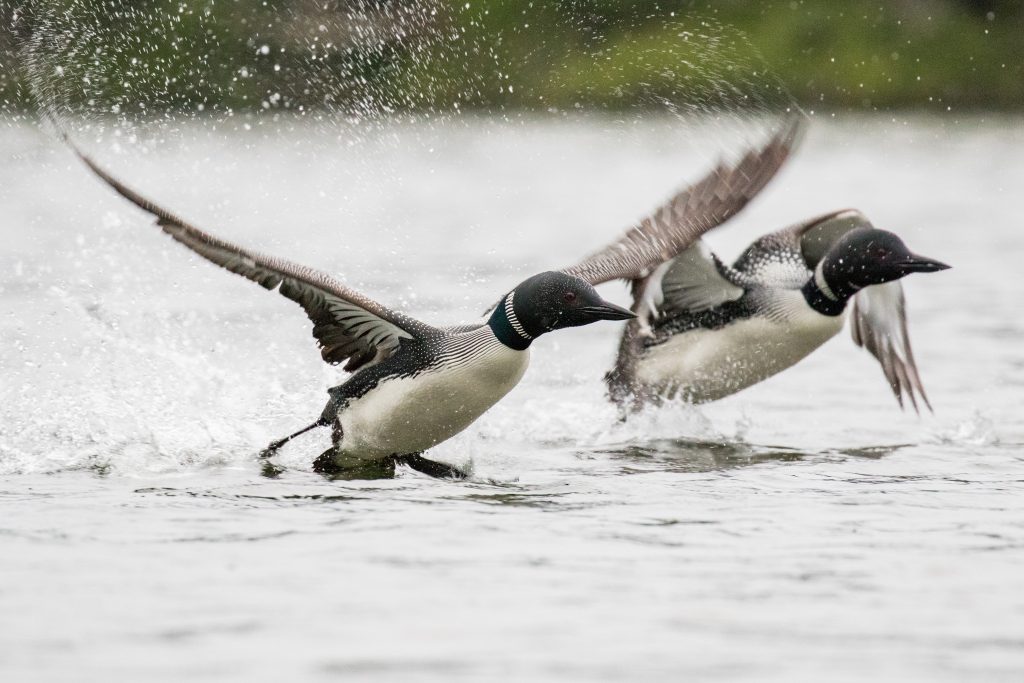 Kyle was determined to get into the water and photograph the loons using a boogie board to prop his camera on.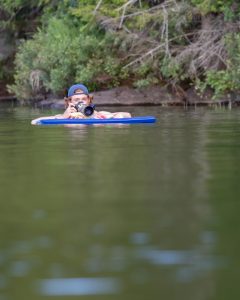 The idea is to get as low of an angle as possible, which always seems desirable for bird photography. On Saturday, at first, he tried it in deeper water and struggle to keep the camera from getting wet. Later he tried where he could stand and he had much more success. He couldn't convince me to get out of the kayak and try it (I've had enough camera issues recently, I don't need to drop one in the pond!), but he ended up swimming with the loons both days and I have to say I love the low angle he achieved: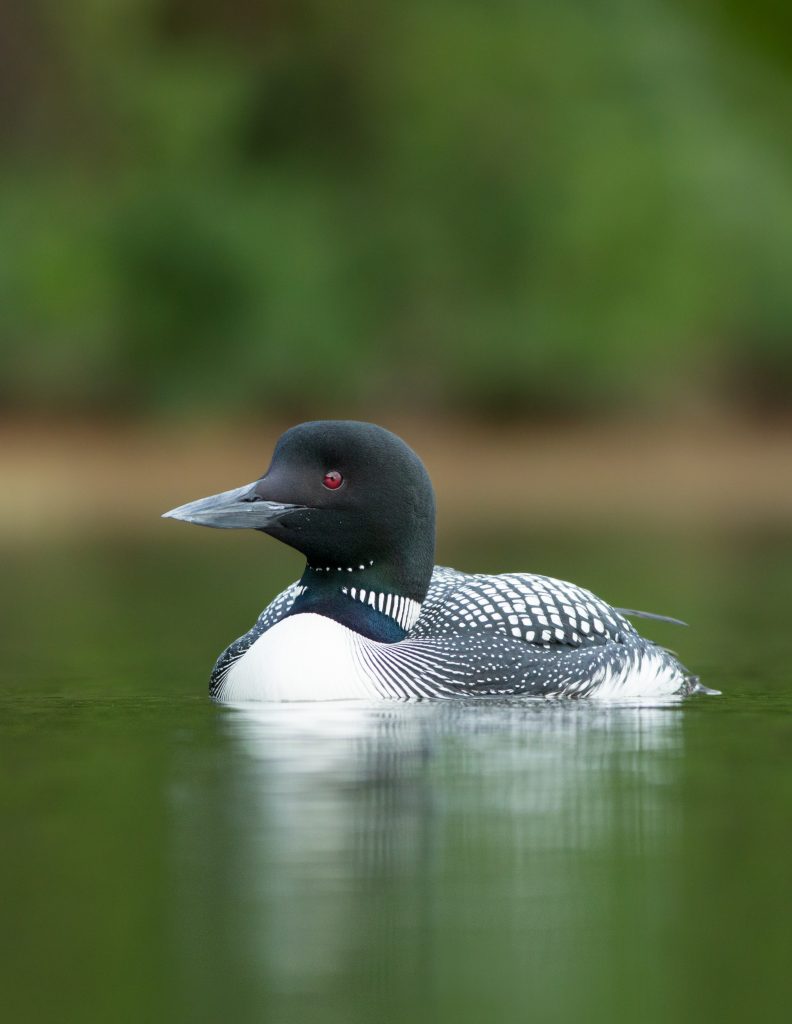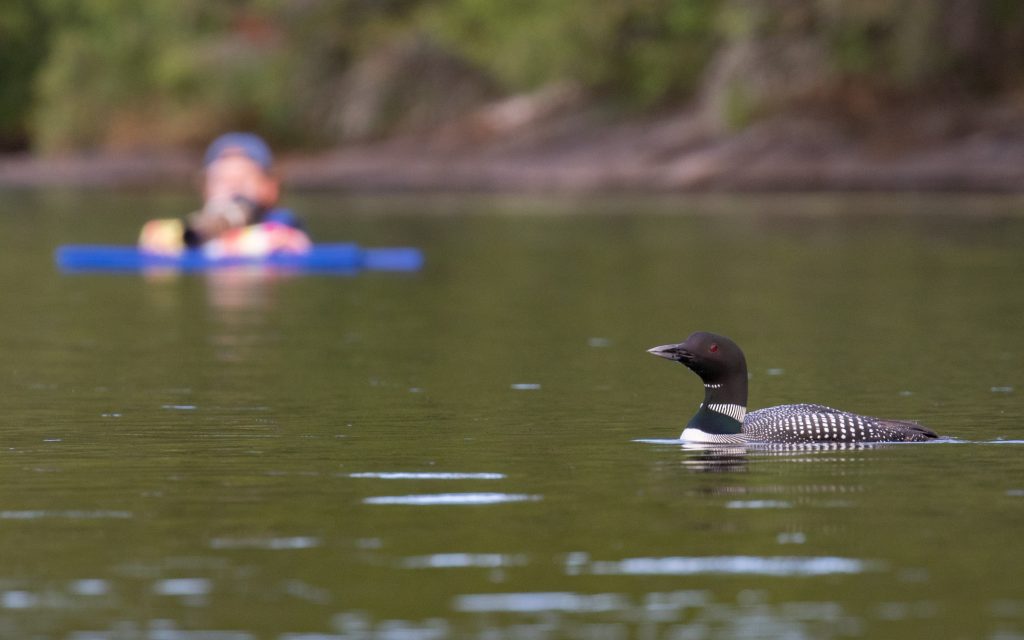 It was a brief, but excellent weekend with the loons. It would be interesting to spend a summer with these birds – you would learn so much and the photo ops would be insane. Until that happens, I'll try to keep up the yearly visits.  Here are some more of my favorite shots from the weekend: