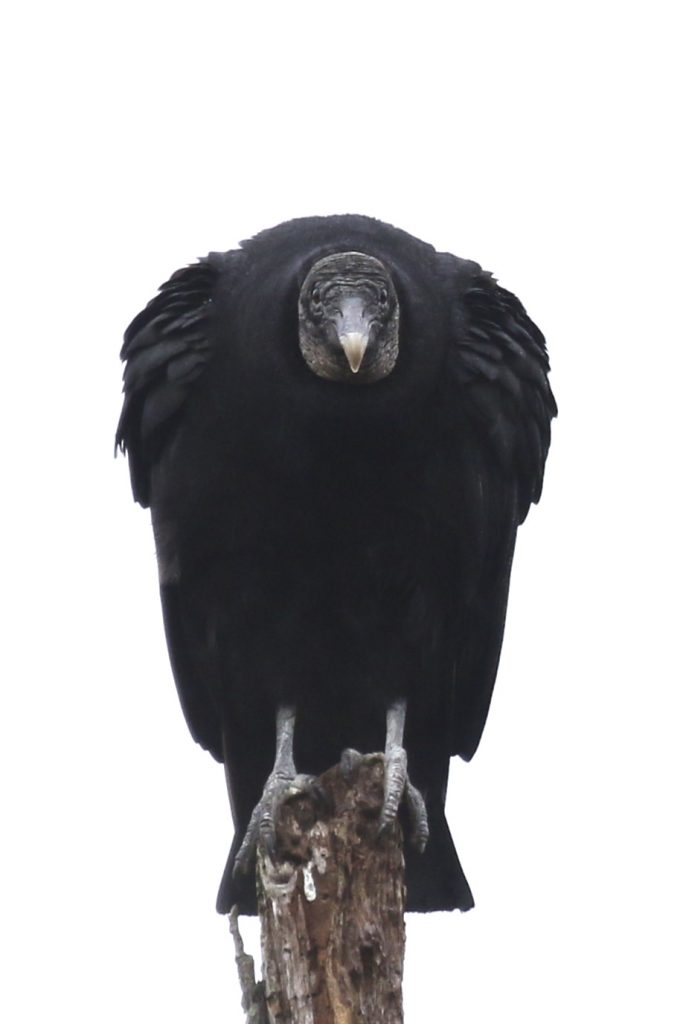 It's hard to believe it's time to look back on another year of birding already. For me, 2016 was the year of birding in Orange County. I started the year with the goal of observing 200 birds in the county, a goal that I achieved in late September when I had, of all birds, a CONNECTICUT WARBLER at Winding Waters Trail. I was on a roll and I continued to get new county birds until early December, when I relocated the PINK-FOOTED GOOSE that Bruce Nott had located the day before. After that, things dried up for me and I ended the year with 214 species, which definitely exceeded my expectations. While I did miss some birds that I figured I would get (Blue-winged Teal, Brant, Stilt Sandpiper, Great Cormorant), ultimately, I feel like I had luck on my side and I got many birds that I was not expecting to.  I've included my entire county year list at the bottom of this post, including dates and locations.
BY THE NUMBERS
Since I concentrated on birding in Orange County, other areas which I normally bird a little more heavily suffered, often due to my own lack of reporting and record keeping. Not listed below are my Ulster an Sullivan County totals, which were a paltry 38 and 95 respectively.  Here are my species totals for 2016, with previous years' totals included for comparison: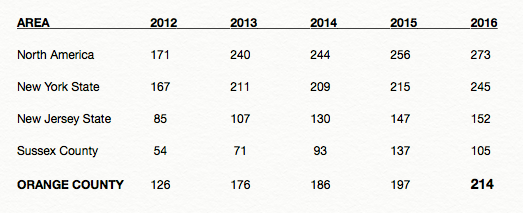 Regarding life birds, I added 27 new life birds in 2016, bringing my life list total to 371. It was during our trip to Portland Oregon where I picked up over half (14) of my new lifers. For New York State, I added 22 life birds, for a total of 278 life birds in NYS.
More Numbers: this is my 99th post of the year, which surprisingly (to me at least), is down from the 128 posts I published last year. And, according to WordPress Stats, the number of views is down from 31,072 in 2015 to just over 27,000 in 2016. Looking at these numbers, I'm wondering if the blog is losing some traction; I sure hope not. I think that the drop in the number of views can be at least partially explained by what I call the Gyrfalcon factor: In 2015, when I posted about the Gyrfalcon in Ulster County, the blog views went through the roof which gave the blog some good momentum at that time.
MOST EXCITING BIRDING EXPERIENCE OF THE YEAR:                     GOLDEN EAGLE AT MOUNT PETER
October 29, 2016: It was towards the end of a very slow day of counting at Mount Peter Hawkwatch. At 3:45 pm, I picked out a distant eagle to the north of the viewing platform. Very quickly, I realized that it was likely a Golden. It was, and the bird slowly made its way towards me and eventually circled several times directly over the platform! I couldn't believe my luck, after such a slow day, on southwest winds to boot! I'm still excited about this bird two months later, and I have its photo as the screen saver on my phone so I am constantly showing people.
Looking back over the year, I realize that I had many exciting birding experiences this year. The following were all considered for MEBEOTY:     *(click on orange links to read original blog post for each)*
-Seven Greater White-fronted Geese, a Snowy Owl, an Upland Sandpiper all in the black dirt.
-A Gray-cheeked Thrush during the Break 100.
-I got some really super birds down in New Jersey: Fork-tailed Flycatcher, Least Bittern, Brown Booby, Wilson's Phalarope, and Ruff!
-And later in the year, back in Orange County I had a Connecticut Warbler, a Red-throated Loon, and, of course, the Pink-footed Goose!
BIRD OF THE YEAR: CONNECTICUT WARBLER
September 23, 2016: In the evening after work, I went to Wallkill River NWR's Winding Waters Trail, looking for the Connecticut Warbler that Rob Stone had previously located. I was not in the least bit optimistic about relocating the bird, but I figured what the heck, I would try. I was walking down the trail and a bird popped up to my left, about eye level. I noticed the prominent eye-ring and immediately took photos which would later confirm the bird as COWA. What a bird to be my 200th bird of the year in Orange County! If that wasn't lucky enough, I went back 2 days later with Linda Scrima; we met up with several other birders, and we were able to relocate the bird once again AND I was able to get a halfway decent shot of the bird (above). This is not a bird I felt that I was likely to ever get in Orange County, and to see it twice in a weekend was incredible.
TOP TEN PHOTOS OF THE YEAR
I feel like I did not do as well with the camera this year, but I'm not sure if that is the reality or if if I have just had a change in expectations. I definitely feel like I was not as focused on taking photographs as I have been in previous years (pun not intended). I was thinking about reducing this section to the top five until I started going through my pics from the year and I came up with way more than ten, which I then had to cut back for my favorite 10 shots of the year.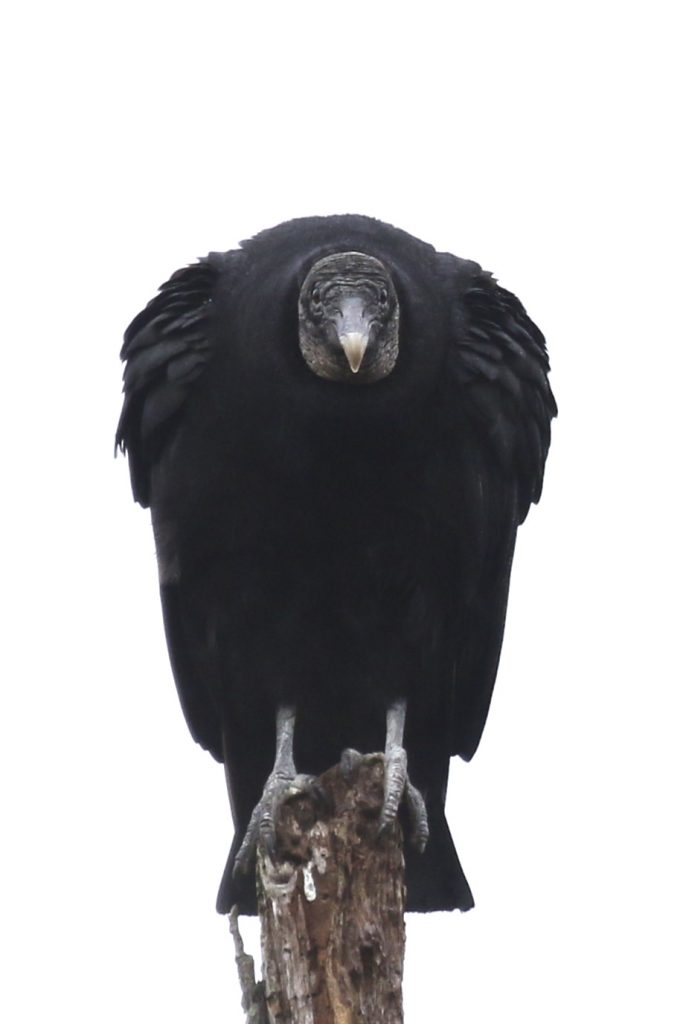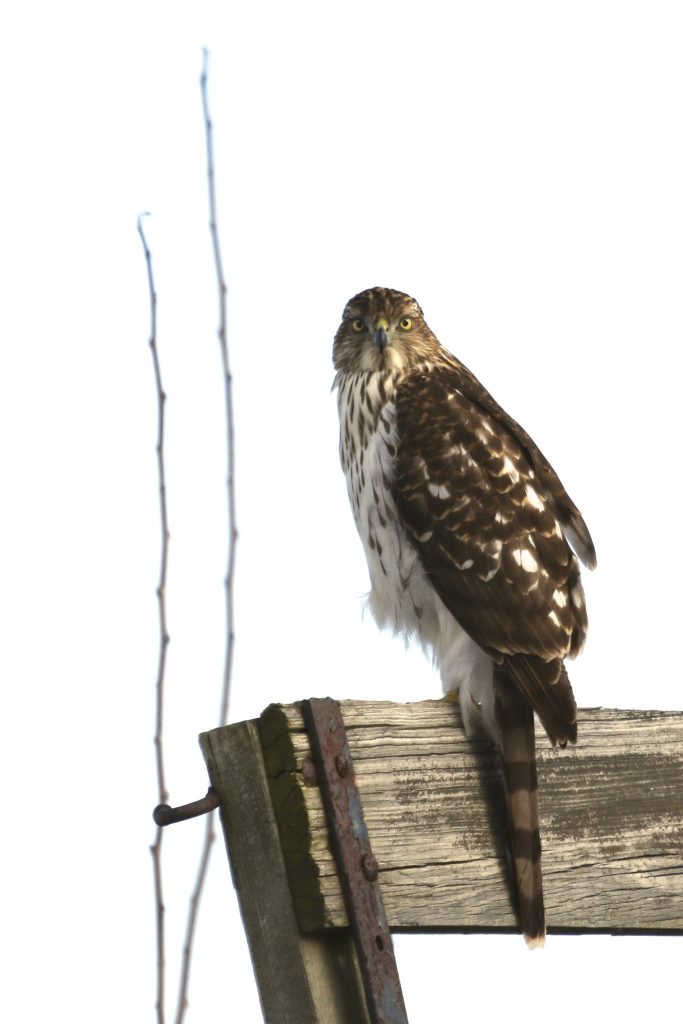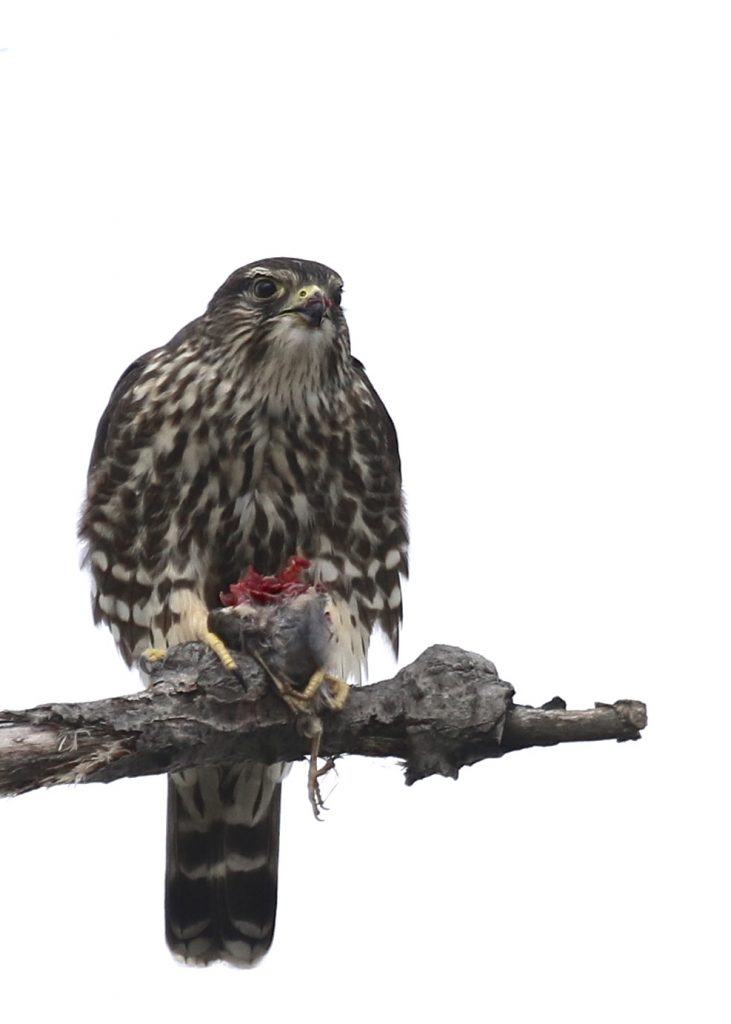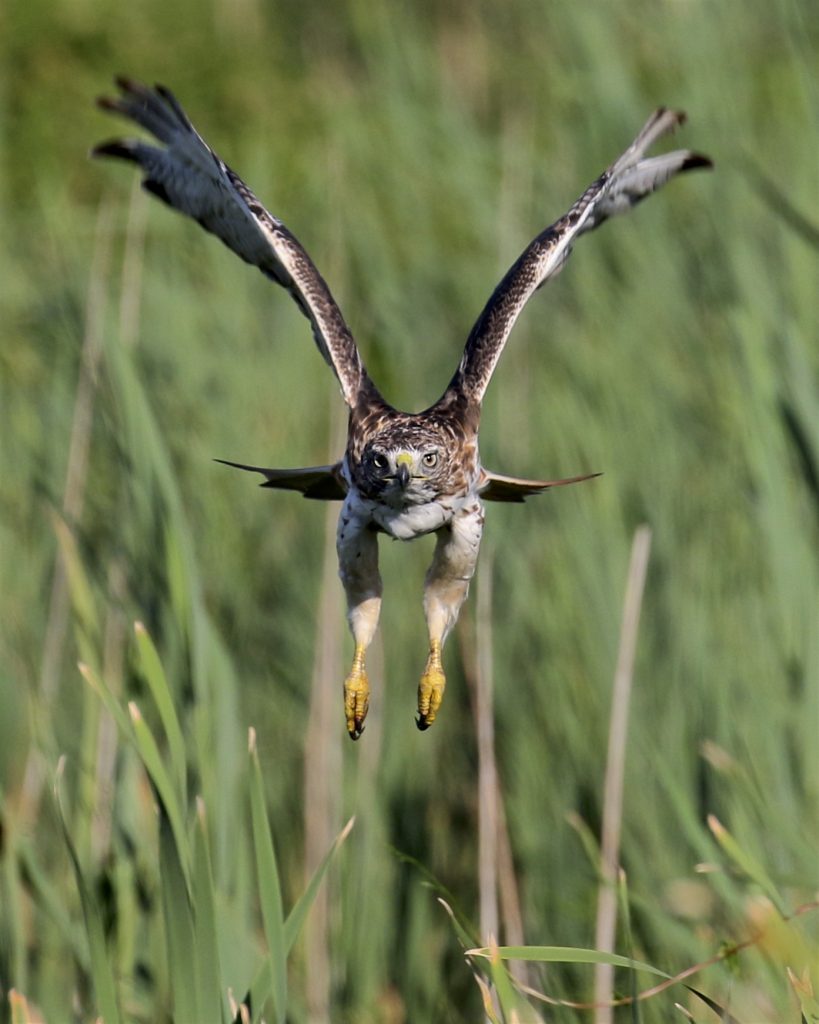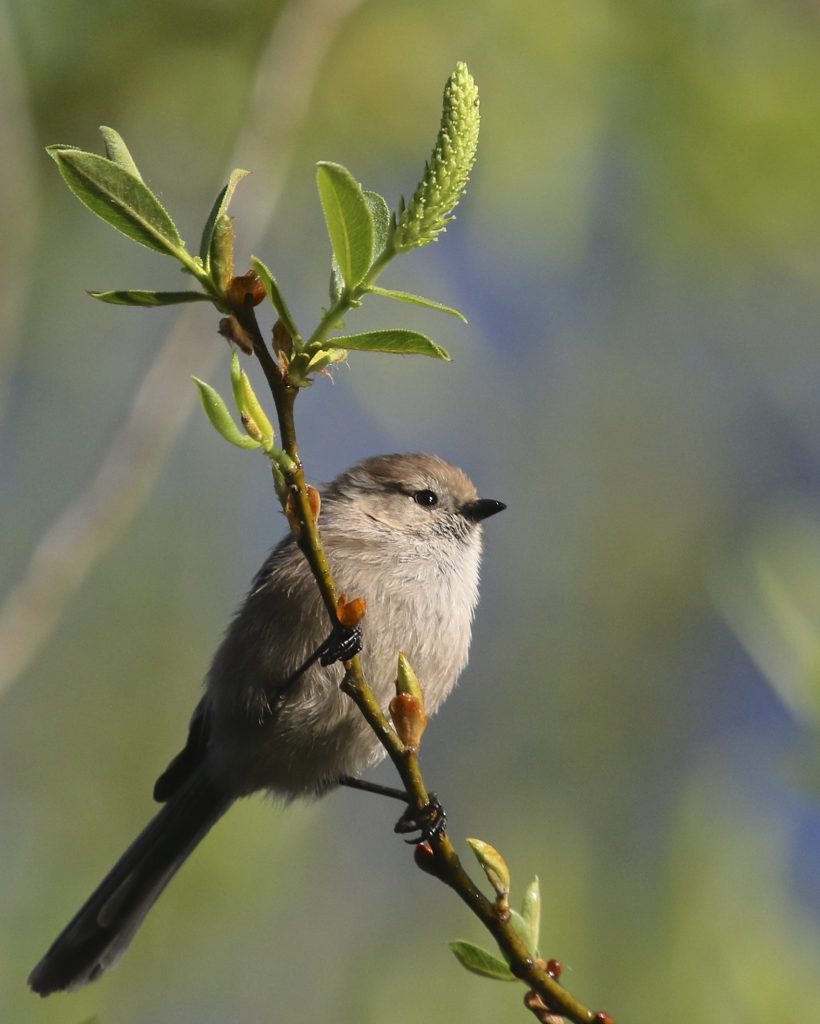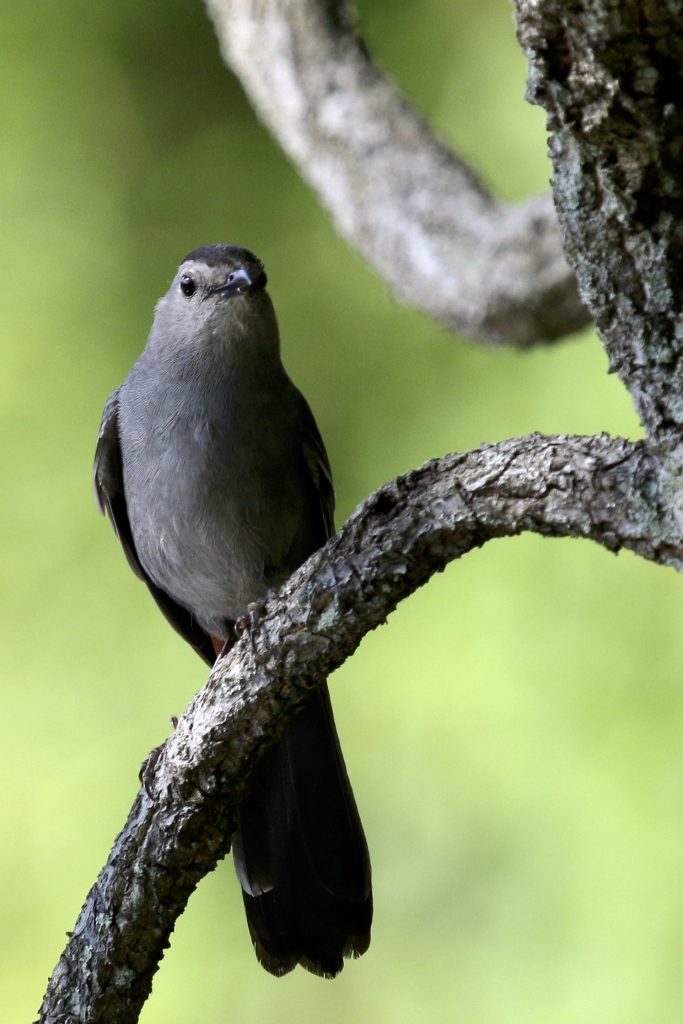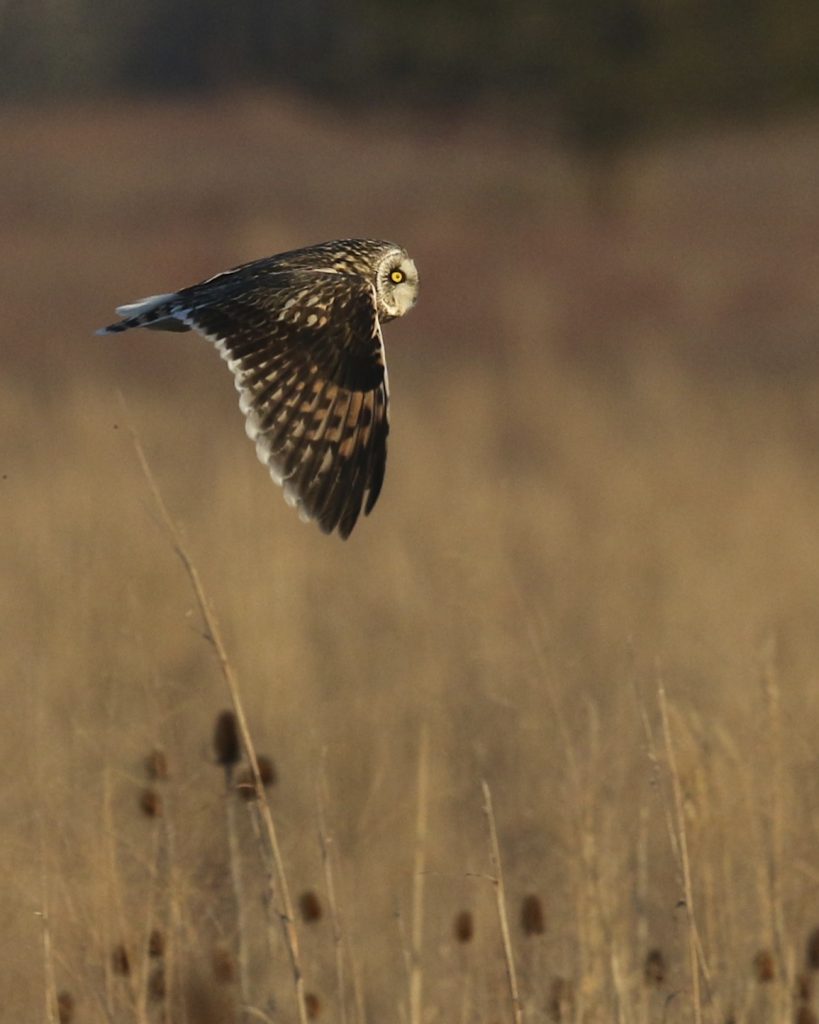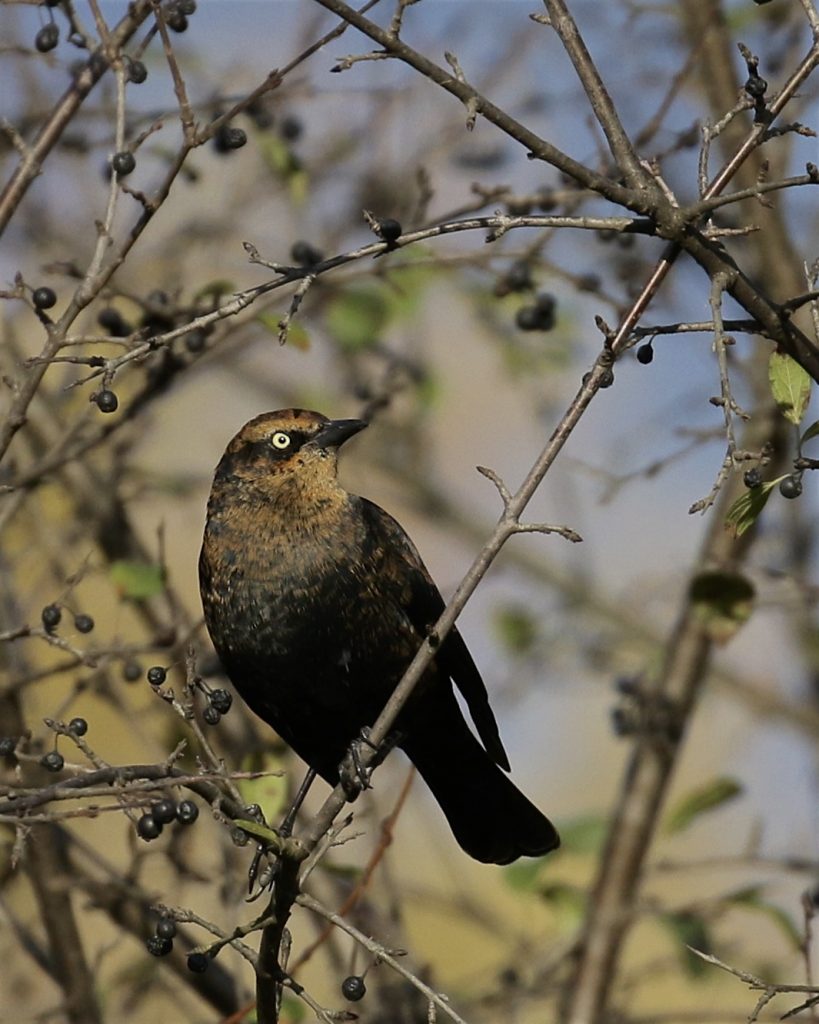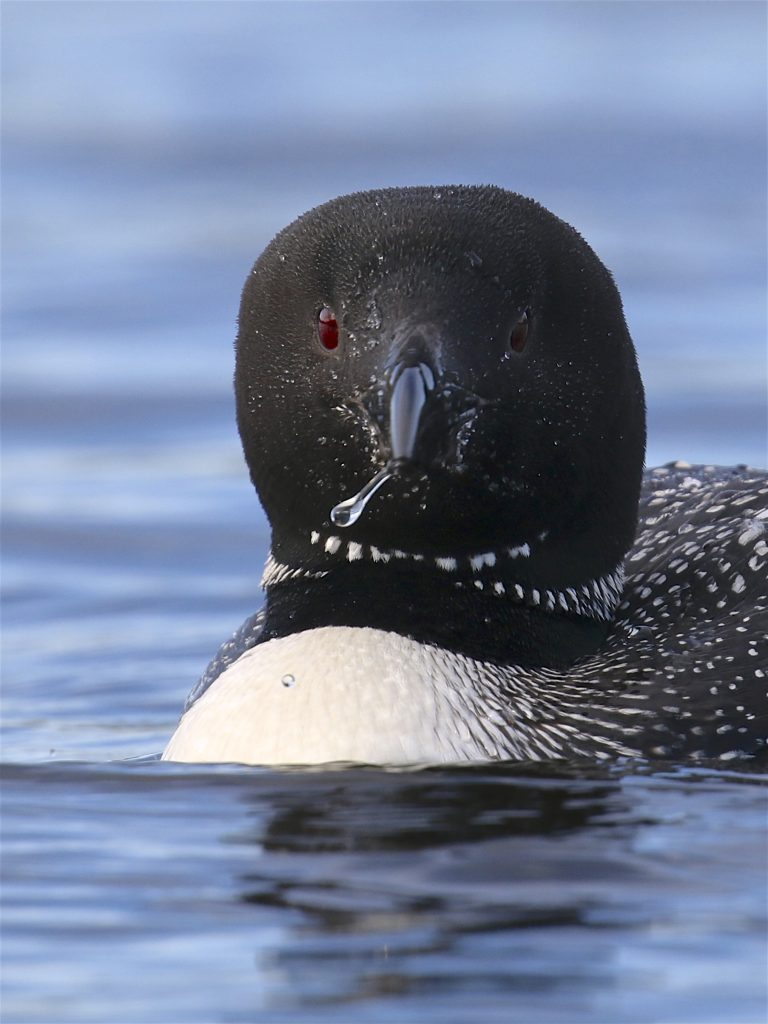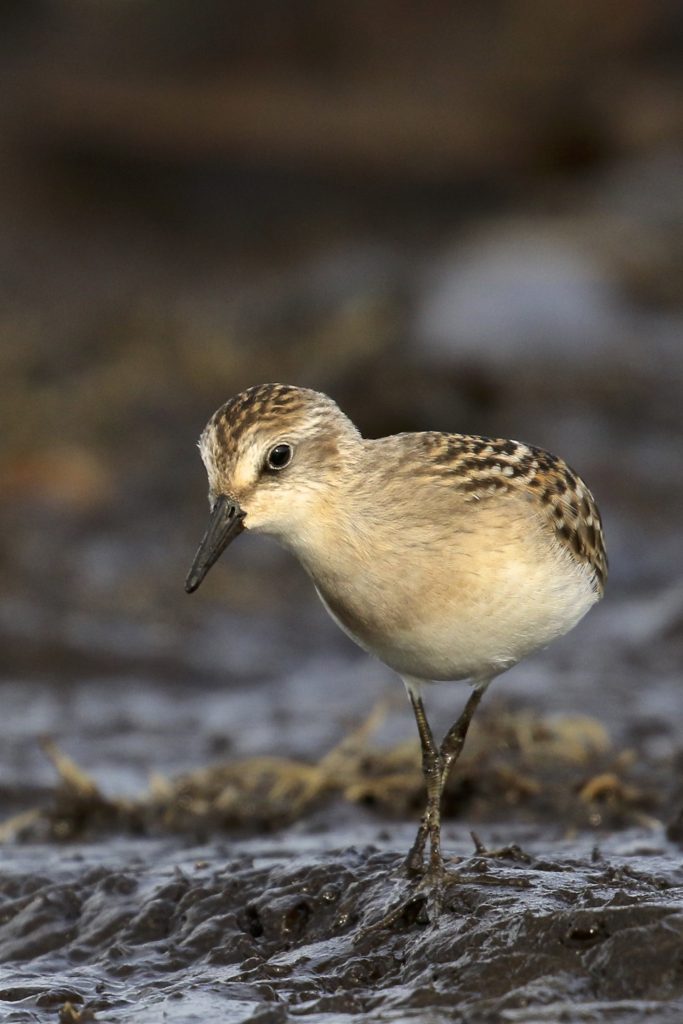 LOOKING FORWARD
It is going to be interesting to see how my birding develops in 2017. I am feeling a sense of freedom since I will not be as tied down to Orange County as I was in 2016. I am hoping to go on more birding adventures where I will explore new spots which are not necessarily on the birding map. I would like to supplement the 'I went here and I saw that' format of blog posts which have prevailed on this blog with more reflective or thoughtful in-depth posts which I'm hoping will generate a little more conversation. I am thinking about adding posts that will look at species identification more closely or others that question why we bird and what makes a good birder. Maybe interviews with some of the local top birders would make a good post, we shall see.
As usual, I'd like to thank all the birders in our area, as you likely know, they are some of the nicest, most helpful people you will meet. Special thanks to Rob Stone, John Haas, Linda Scrima, Maria Loukeris, Kyle Dudgeon, Judy Cinquina, Karen Miller, Bruce Nott, and Ken McDermott for all their help and good company this year. Happy New Year to everyone, I'm looking forward to seeing what 2017 has in store for all us!
ORANGE COUNTY YEAR LIST – 2016                                                                 (In chronological order. Species with location of just 'Orange County' were gotten during the Break 100)
1 Wild Turkey: 17A and Houston US-NY 01 Jan 2016
2 Eastern Screech-Owl: Albany Post Rd and 52 US-NY 01 Jan 2016
3 Canada Goose: Black Dirt Region US-NY 03 Jan 2016
4 Mute Swan: Black Dirt Region US-NY 03 Jan 2016
5 American Black Duck: Black Dirt Region US-NY 03 Jan 2016
6 Mallard: Black Dirt Region US-NY 03 Jan 2016
7 Turkey Vulture: Black Dirt Region US-NY 03 Jan 2016
8 Northern Harrier: Black Dirt Region US-NY 03 Jan 2016
9 Cooper's Hawk: Black Dirt Region US-NY 03 Jan 2016
10 Red-tailed Hawk: Black Dirt Region US-NY 03 Jan 2016
11 American Coot: Black Dirt Region US-NY 03 Jan 2016
12 Mourning Dove: Black Dirt Region US-NY 03 Jan 2016
13 Blue Jay: Black Dirt Region US-NY 03 Jan 2016
14 American Crow: Black Dirt Region US-NY 03 Jan 2016
15 Horned Lark: Black Dirt Region US-NY 03 Jan 2016
16 European Starling: Black Dirt Region US-NY 03 Jan 2016
17 Snow Bunting: Black Dirt Region US-NY 03 Jan 2016
18 Dark-eyed Junco: Black Dirt Region US-NY 03 Jan 2016
19 Song Sparrow: Black Dirt Region US-NY 03 Jan 2016
20 Northern Cardinal: Black Dirt Region US-NY 03 Jan 2016
21 American Goldfinch: Black Dirt Region US-NY 03 Jan 2016
22 House Sparrow: Black Dirt Region US-NY 03 Jan 2016
23 Bald Eagle: Wickham Woodlands TP US-NY 03 Jan 2016
24 Ring-billed Gull: Wickham Woodlands TP US-NY 03 Jan 2016
25 Belted Kingfisher: Glenmere Lake US-NY 03 Jan 2016
26 Black-capped Chickadee Glenmere Lake US-NY 03 Jan 2016
27 Tufted Titmouse Glenmere Lake US-NY 03 Jan 2016
28 White-breasted Nuthatch: Glenmere Lake US-NY 03 Jan 2016
29 Sharp-shinned Hawk: Our Yard US-NY 03 Jan 2016
30 Gadwall: Masterson Memorial Park US-NY 04 Jan 2016
31 Hooded Merganser: Masterson Memorial Park US-NY 04 Jan 2016
32 Great Blue Heron: Masterson Memorial Park US-NY 04 Jan 2016
33 Rough-legged Hawk: Black Dirt Region US-NY 10 Jan 2016
34 White-throated Sparrow: Black Dirt Region US-NY 10 Jan 2016
35 Red-bellied Woodpecker: Tomahawk Lake US-NY 10 Jan 2016
36 Black Vulture: Prospect and Round Hill US-NY 10 Jan 2016
37 Great Horned Owl: Black Dirt Region US-NY 11 Jan 2016
38 Snowy Owl: Black Dirt Region US-NY 14 Jan 2016
39 Short-eared Owl: Black Dirt Region US-NY 14 Jan 2016
40 Snow Goose: Black Dirt Region US-NY 16 Jan 2016
41 Ring-necked Pheasant: Black Dirt Region US-NY 16 Jan 2016
42 Red-shouldered Hawk: Black Dirt Region US-NY 16 Jan 2016
43 Rock Pigeon: Black Dirt Region US-NY 16 Jan 2016
44 Downy Woodpecker: Black Dirt Region US-NY 16 Jan 2016
45 American Kestrel: Black Dirt Region US-NY 16 Jan 2016
46 Northern Mockingbird: Black Dirt Region US-NY 16 Jan 2016
47 American Tree Sparrow: Black Dirt Region US-NY 16 Jan 2016
48 White-crowned Sparrow: Black Dirt Region US-NY 16 Jan 2016
49 Red-winged Blackbird: Breeze Hill and Lynch US-NY 17 Jan 2016
50 Common Grackle: Breeze Hill and Lynch US-NY 17 Jan 2016
51 Brown-headed Cowbird: Breeze Hill and Lynch US-NY 17 Jan 2016
52 Herring Gull: Newburgh-Beacon Ferry Lot US-NY 25 Jan 2016
53 Iceland Gull: Newburgh-Beacon Ferry Lot US-NY 25 Jan 2016
54 Great Black-backed Gull: Newburgh-Beacon Ferry US-NY 25 Jan
55 Common Merganser: Newburgh waterfront US-NY 29 Jan 2016
56 Lesser Black-backed Gull: Newburgh waterfront US-NY 29 Jan 2016
57 Greater White-fronted Goose: Black Dirt Region US-NY 31 Jan 2016
58 American Robin: Black Dirt Region US-NY 31 Jan 2016
59 Yellow-bellied Sapsucker: Reservoir #3 US-NY 06 Feb 2016
60 Common Raven: Reservoir #3 US-NY 06 Feb 2016
61 Hairy Woodpecker: Laurel Grove Cemetery US-NY 06 Feb 2016
62 Brown Creeper: Laurel Grove Cemetery US-NY 06 Feb 2016
63 Eastern Bluebird: Laurel Grove Cemetery US-NY 06 Feb 2016
64 Northern Flicker: Tomahawk Lake US-NY 06 Feb 2016
65 Pileated Woodpecker: Six and a Half Station Rd. US-NY 14 Feb 2016
66 Greater Scaup: Laurel Grove Cemetery US-NY 21 Feb 2016
67 Common Goldeneye: Laurel Grove Cemetery US-NY 21 Feb 2016
68 Cedar Waxwing: Reservoir #3 US-NY 21 Feb 2016
69 Peregrine Falcon: Port Jervis US-NY 21 Feb 2016
70 Cackling Goose: Black Dirt Region US-NY 21 Feb 2016
71 Ring-necked Duck: Indian Kill Reservoir US-NY 26 Feb 2016
72 Pied-billed Grebe: Indian Kill Reservoir US-NY 26 Feb 2016
73 Bufflehead: Greenwood Lake US-NY 26 Feb 2016
74 Horned Grebe: Sterling Forest SP–Visitor Center US-NY 03 Mar 2016
75 Green-winged Teal: Greenwood Lake US-NY 03 Mar 2016
76 Wood Duck: Wickham Woodlands TP US-NY 03 Mar 2016
77 American Woodcock: Big Island Road US-NY 03 Mar 2016
78 Killdeer: Next to Goodness Gardens US-NY 06 Mar 2016
79 Tree Swallow: Glenmere Lake US-NY 12 Mar 2016
80 Eastern Phoebe: Laurel Grove Cemetery US-NY 13 Mar 2016
81 Carolina Wren: Laurel Grove Cemetery US-NY 13 Mar 2016
82 House Finch: Laurel Grove Cemetery US-NY 13 Mar 2016
83 Bonaparte's Gull: Wickham Lake US-NY 15 Mar 2016
84 Ruddy Duck: Wickham Lake US-NY 16 Mar 2016
85 Double-crested Cormorant: Wickham Lake US-NY 16 Mar 2016
86 Merlin: Quarry Rd US-NY 16 Mar 2016
87 Long-tailed Duck: Chadwick Lake Park US-NY 17 Mar 2016
88 Red-breasted Merganser: Chadwick Lake Park US-NY 17 Mar 2016
89 Fish Crow: Goshen (village) US-NY 19 Mar 2016
90 American Wigeon: Liberty Marsh (NY) US-NY 20 Mar 2016
91 Northern Pintail: Liberty Marsh (NY) US-NY 20 Mar 2016
92 Northern Shoveler: Citgo Pond Trail US-NY 20 Mar 2016
93 Eastern Meadowlark: Warren Sod Farm US-NY 21 Mar 2016
94 Wilson's Snipe: White Oak Swamp US-NY 23 Mar 2016
95 Red-headed Woodpecker: Fancher Davidge Park US-NY 24 Mar 2016
96 Chipping Sparrow: Fancher Davidge Park US-NY 24 Mar 2016
97 Upland Sandpiper: Black Dirt Region US-NY 29 Mar 2016
98 Common Loon: Greenwood Lake US-NY 07 Apr 2016
99 Palm Warbler: White Oak Swamp US-NY 09 Apr 2016
100 Rusty Blackbird: White Oak Swamp US-NY 09 Apr 2016
101 Ruby-crowned Kinglet: Sterling Lake Loop Trail US-NY 09 Apr 2016
102 Louisiana Waterthrush: Sterling Lake Loop Trail US-NY 09 Apr 2016
103 Pine Warbler: Sterling Lake Loop Trail US-NY 09 Apr 2016
104 Swamp Sparrow: Sterling Lake Loop Trail US-NY 09 Apr 2016
105 Osprey: Six and a Half Station Rd. Sanctuary US-NY 10 Apr 2016
106 Lesser Scaup: Glenmere Lake US-NY 10 Apr 2016
107 Red-necked Grebe: Wickham Lake US-NY 12 Apr 2016
108 Caspian Tern: Lake Washington US-NY 14 Apr 2016
109 Northern Rough-winged Swallow: Lake Washington US-NY 14 Apr
110 Vesper Sparrow: Wallkill River NWR (NY) US-NY 15 Apr 2016
111 Savannah Sparrow: Wallkill River NWR (NY) US-NY 15 Apr 2016
112 Broad-winged Hawk: Goose Pond Mountain SP US-NY 16 Apr 2016
113 Golden-crowned Kinglet: Goose Pond Mountain SP US-NY 16 Apr
114 Hermit Thrush: Goose Pond Mountain SP US-NY 16 Apr 2016
115 Yellow-rumped Warbler: Goose Pond Mountain SP US-NY 16 Apr
116 Field Sparrow: Goose Pond Mountain SP US-NY 16 Apr 2016
117 Eastern Towhee: Goose Pond Mountain SP US-NY 16 Apr 2016
118 Barn Swallow: Kenridge Farm US-NY 17 Apr 2016
119 Blue-gray Gnatcatcher: Reservoir #3 US-NY 19 Apr 2016
120 Blue-headed Vireo: Pochuk Mountain State Forest US-NY 23 Apr
121 Black-and-white Warbler: Pochuk Mountain SF US-NY 23 Apr 2016
122 Sora: Wallkill River NWR–Liberty Marsh (NY) US-NY 25 Apr 2016
123 Yellow Warbler: Liberty Marsh (NY) US-NY 25 Apr 2016
124 Orchard Oriole: Liberty Marsh (NY) US-NY 25 Apr 2016
125 Wood Thrush: Pochuk Mountain State Forest US-NY 30 Apr 2016
126 Gray Catbird: Pochuk Mountain State Forest US-NY 30 Apr 2016
127 Ovenbird: Pochuk Mountain State Forest US-NY 30 Apr 2016
128 Blue-winged Warbler: Pochuk Mountain SF US-NY 30 Apr 2016
129 Black-throated Blue Warbler: Pochuk Mountain SF US-NY 30 Apr
130 Prairie Warbler: Pochuk Mountain State Forest US-NY 30 Apr 2016
131 Scarlet Tanager: Pochuk Mountain State Forest US-NY 30 Apr 2016
132 Baltimore Oriole: Pochuk Mountain State Forest US-NY 30 Apr 2016
133 Green Heron: Citgo Pond Trail US-NY 30 Apr 2016
134 Spotted Sandpiper: Citgo Pond Trail US-NY 30 Apr 2016
135 Lesser Yellowlegs: Citgo Pond Trail US-NY 30 Apr 2016
136 Chimney Swift: Citgo Pond Trail US-NY 30 Apr 2016
137 Warbling Vireo: Citgo Pond Trail US-NY 30 Apr 2016
138 House Wren: Citgo Pond Trail US-NY 30 Apr 2016
139 Eastern Kingbird: Sterling Valley Loop US-NY 01 May 2016
140 American Redstart: Sterling Valley Loop US-NY 01 May 2016
141 White-winged Scoter: Wickham Woodlands TP US-NY 01 May 2016
142 Purple Martin: Wickham Woodlands TP US-NY 02 May 2016
143 Least Flycatcher: Laurel Grove Cemetery US-NY 08 May 2016
144 Great Crested Flycatcher: Laurel Grove Cemetery US-NY 08 May
145 Common Yellowthroat: Laurel Grove Cemetery US-NY 08 May 2016
146 Northern Parula: Laurel Grove Cemetery US-NY 08 May 2016
147 Magnolia Warbler: Laurel Grove Cemetery US-NY 08 May 2016
148 Bay-breasted Warbler: Laurel Grove Cemetery US-NY 08 May 2016
149 Chestnut-sided Warbler: Laurel Grove Cemetery US-NY 08 May
150 Blackpoll Warbler: Laurel Grove Cemetery US-NY 08 May 2016
151 Black-throated Green Warbler: Laurel Grove Cem US-NY 08 May
152 Yellow-throated Vireo: Pochuk Mountain SF US-NY 08 May 2016
153 Rose-breasted Grosbeak: Pochuk Mountain SF US-NY 08 May 2016
154 Solitary Sandpiper: Liberty Marsh US-NY 09 May 2016
155 Red-eyed Vireo: Liberty Marsh US-NY 09 May 2016
156 Veery: Wallkill River NWR–Liberty Marsh (NY) US-NY 09 May 2016
157 Golden-winged Warbler: Sterling Forest SPUS-NY 10 May 2016
158 Yellow-billed Cuckoo: Sterling Forest SP US-NY 12 May 2016
159 Barred Owl: Sterling Forest SP US-NY 12 May 2016
160 Hooded Warbler: Sterling Forest SP US-NY 12 May 2016
161 Cerulean Warbler: Sterling Forest SP US-NY 12 May 2016
162 Eastern Whip-poor-will: Orange County, NY US-NY 13 May 2016
163 Eastern Wood-Pewee: Orange County, NY US-NY 13 May 2016
164 Marsh Wren: Orange County, NY US-NY 13 May 2016
165 Worm-eating Warbler: Orange County, NY US-NY 13 May 2016
166 Blackburnian Warbler: Orange County, NY US-NY 13 May 2016
167 Indigo Bunting: Orange County, NY US-NY 13 May 2016
168 Great Egret: Orange County, NY US-NY 14 May 2016
169 Virginia Rail: Orange County, NY US-NY 14 May 2016
170 Semipalmated Plover: Orange County, NY US-NY 14 May 2016
171 Least Sandpiper: Orange County, NY US-NY 14 May 2016
172 Greater Yellowlegs: Orange County, NY US-NY 14 May 2016
173 Black-billed Cuckoo: Orange County, NY US-NY 14 May 2016
174 Bank Swallow: Orange County, NY US-NY 14 May 2016
175 Gray-cheeked Thrush: Orange County, NY US-NY 14 May 2016
176 Swainson's Thrush: Orange County, NY US-NY 14 May 2016
177 Brown Thrasher: Orange County, NY US-NY 14 May 2016
178 Nashville Warbler: Orange County, NY US-NY 14 May 2016
179 Bobolink Orange: County, NY US-NY 14 May 2016
180 Canada Warbler: Wickham Woodlands TP US-NY 17 May 2016
181 Common Nighthawk: Sterling Forest SP US-NY 20 May 2016
182 Ruby-throated Hummingbird: Sterling Forest SP US-NY 20 May
183 Willow Flycatcher: Six and a Half Station Rd.  US-NY 24 May 2016
184 Acadian Flycatcher: Sterling Valley Loop US-NY 30 May 2016
185 Alder Flycatcher: Sterling Valley Loop US-NY 30 May 2016
186 Grasshopper Sparrow: Black Dirt Region US-NY 02 Jun 2016
187 Black-crowned Night-Heron: Wallkill River NWR US-NY 21 Jun 2016
188 Short-billed Dowitcher: Wallkill River NWR US-NY 05 Jul 2016
189 Common Gallinule: 207 Marsh US-NY 18 Jul 2016
190 Semipalmated Sandpiper: Liberty Marsh (NY) US-NY 19 Jul 2016
191 Blue Grosbeak: Pine Island US-NY 04 Aug 2016
192 Pectoral Sandpiper: Citgo Pond Trail US-NY 09 Aug 2016
193 Black Tern: Citgo Trail US-NY 16 Aug 2016
194 Baird's Sandpiper: Citgo Pond US-NY 25 Aug 2016
195 American Golden-Plover: Black Dirt Region US-NY 28 Aug 2016
196 Buff-breasted Sandpiper: Black Dirt Region US-NY 28 Aug 2016
197 Red-breasted Nuthatch: Mount Peter Hawk Watch US-NY 02 Sep
198 Cape May Warbler: Mount Peter Hawk Watch US-NY 02 Sep 2016
199 Purple Finch: Highland Lakes SP US-NY 04 Sep 2016
200 Connecticut Warbler: Winding Waters Trail US-NY 23 Sep 2016
201 Tennessee Warbler: Winding Waters Trail (NY) US-NY 25 Sep 2016
202 Lincoln's Sparrow: Winding Waters (NY) US-NY 25 Sep 2016
203 Black-bellied Plover: Black Dirt Region–Skinners US-NY 29 Sep
204 American Pipit: Black Dirt Region–Skinners Lane US-NY 02 Oct
205 Black Scoter: Wickham Woodlands TP US-NY 09 Oct 2016
206 Surf Scoter: Wickham Woodlands TP US-NY 10 Oct 2016
207 Dunlin: Citgo Pond US-NY 18 Oct 2016
208 Sandhill Crane Six and a Half Station Rd. Sanct US-NY 26 Oct 2016
209 Golden Eagle: Mount Peter Hawk Watch US-NY 29 Oct 2016
210 Lapland Longspur: Black Dirt Region US-NY 01 Nov 2016
211 Fox Sparrow: Black Dirt Region Lynch Ave US-NY 07 Nov 2016
212 Winter Wren: Six and a Half Station Rd. Sanctuary US-NY 09 Nov
213 Red-throated Loon: Orange Lake (waterbody) US-NY 28 Nov 2016
214 Pink-footed Goose: Turtle Bay Road US-NY 03 Dec 2016