When I first started birding, I remember looking in my bird guide book at Lapland Longspurs and Snow Buntings in breeding plumage. I didn't realize at the time that it's extremely unlikely to see either of those birds in breeding plumage unless you travel to their breeding grounds. But then, a few years back, Rob Stone put it in my head that it was possible to get Lapland Longspurs in the early spring in beautiful plumage. I can remember this beautiful bird that I found in early April of 2018 – it was nearly there. But it wasn't until today that I was finally able to see and capture a LALO in breeding plumage. I was so excited!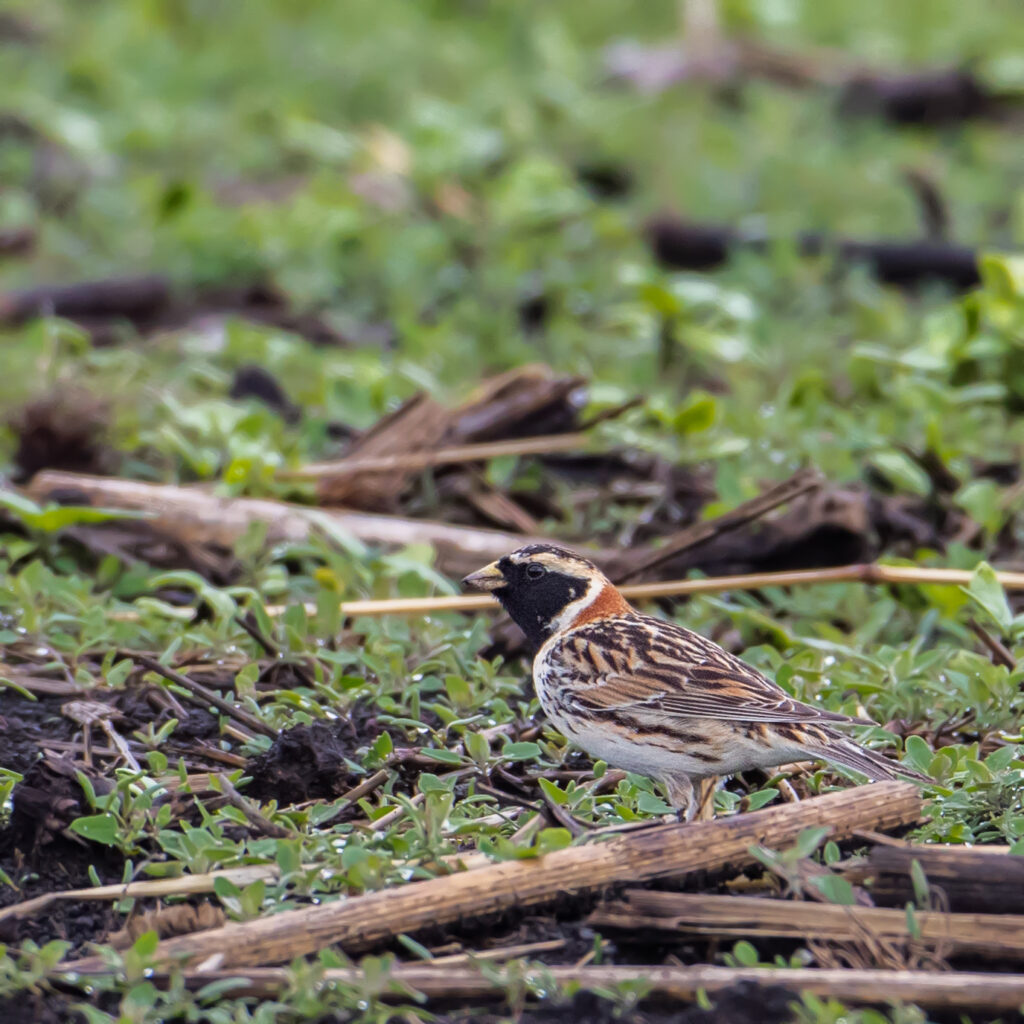 I hit the black dirt this morning, hoping mostly for shorebirds, but also hoping for American Pipits, since I'd seen that they were reported on Saturday. Shorebirds were a bust for me, but I did find a flock of approximately 30 pipits; I enjoyed watching and photographing them in the morning rain. Then I located a decent sized flock of Horned Larks in flight. I tracked them with my bins and saw where they put down; I got my scope on them and one of the first birds I saw was a beautiful LALO in breeding plumage. The birds were distant, and I was unable to get photos. I knew I wasn't going anywhere, so I waited them out and finally got my opportunity. There were at least (3) longspurs in the flock; I have photos of 3 distinct plumages.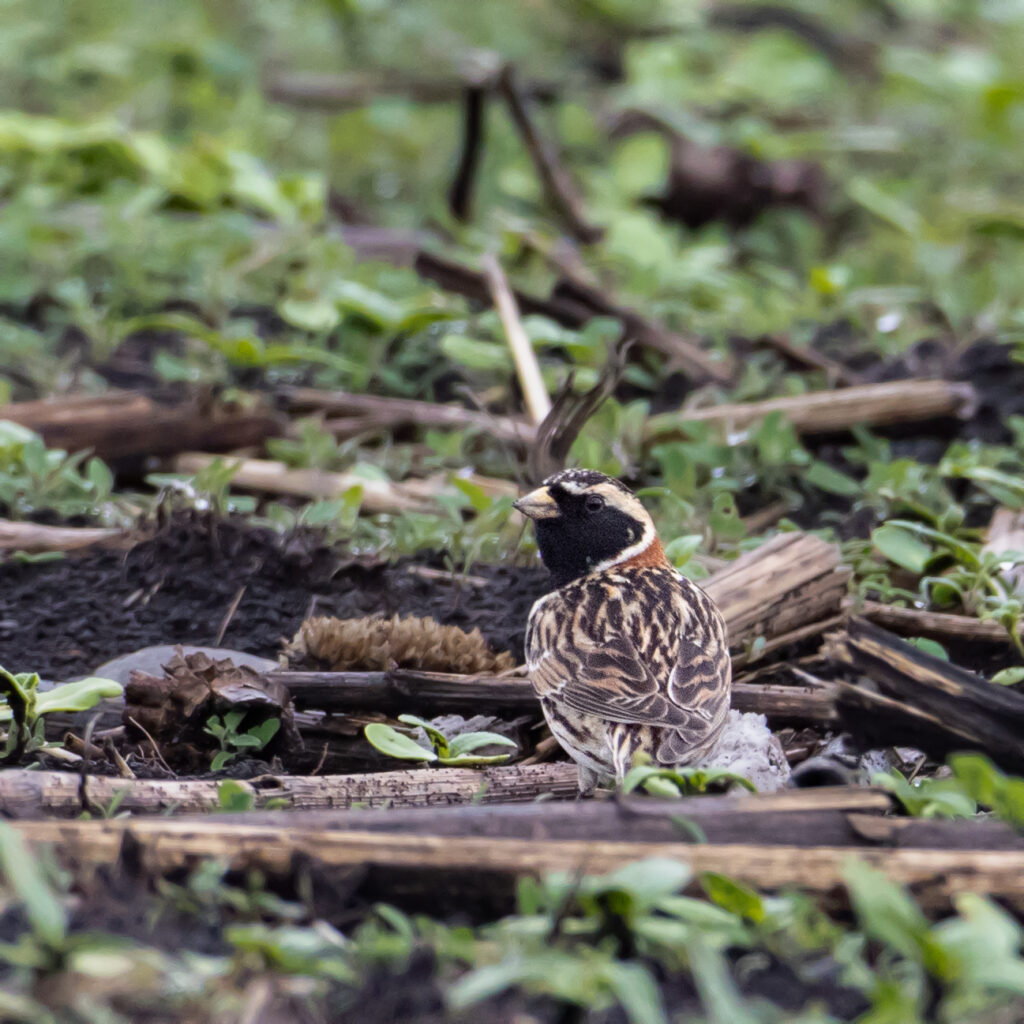 On Saturday I took a 6 mile hike at Black Rock Forest. I was just in the mood to take a hike and get my legs moving, but it ended up being surprisingly birdy. I added 10 birds to my OC year list; highlights included Brown Creeper and Red-breasted Nuthatch. Afterwards, I ran for the WILSON'S PHALAROPE that Jeanne Cimorelli reported at the Camel Farm on Friday evening. That's a really great find and an excellent bird for the county, however I didn't get too excited about it because between the great distance and the heat shimmer, my looks were pretty terrible.