I looked at this morning's forecast last night and it made me cranky. I'm sitting at my desk working all week with beautiful sunshine out the window, then on the weekend it's snow, rain, and clouds. But then I took a different perspective on it. The rain would keep most folks home… so with that in mind I went to Piermont Pier, a location I've been avoiding because I figure especially during the pandemic, it's likely to be loaded with people. I mostly had the place to myself, and while the rain made birding a little bit difficult, it was a good morning.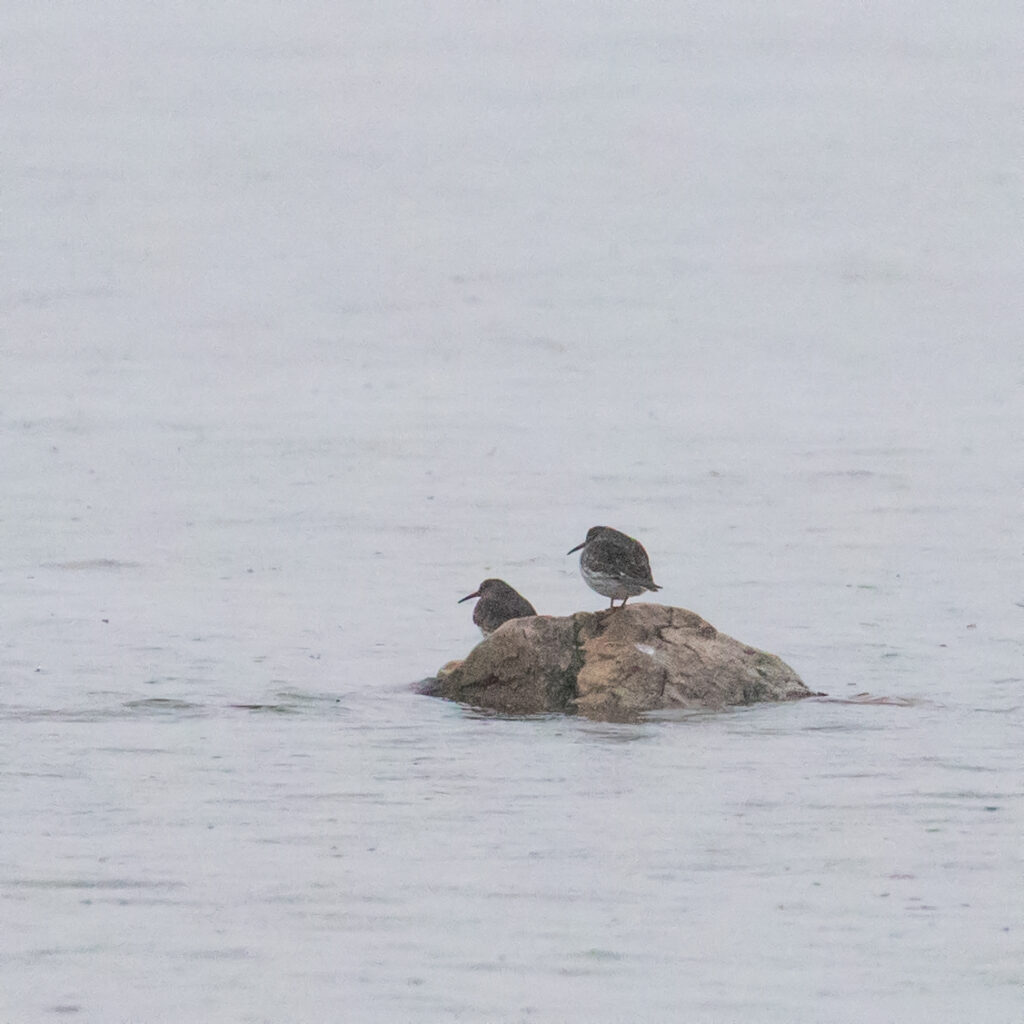 The highlight of the morning was relocating the pair of PURPLE SANDPIPERS which have been reported this winter. I was surprised to find them, because I looked on eBird last night and they hadn't been reported in a couple of weeks. My main goal for the morning was to see what waterfowl were present; I was disappointed by the number of species (only 8), but I counted an impressive 288 Ruddy Ducks present. That's by far the most Ruddies I've ever seen in one place.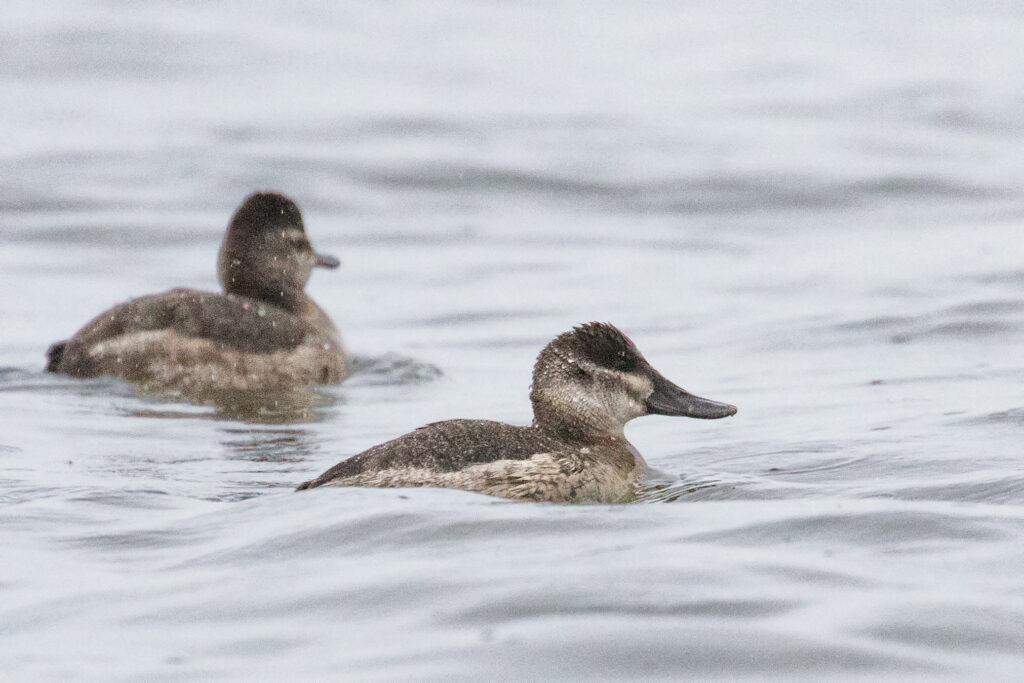 Afterwards, I birded the Hudson River, making my way all the way up to Newburgh. It wasn't exciting, but it was enjoyable. My best bird was a Lesser Scaup at Plum Point, my first LESC in Orange County for the year.