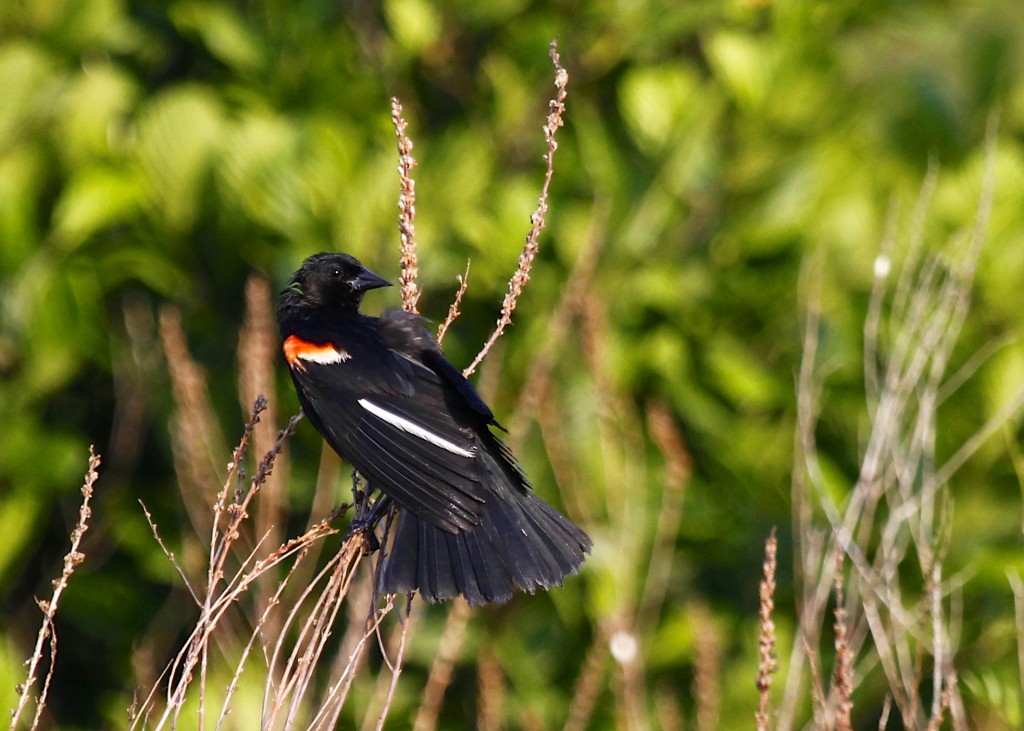 I was feeling a bit uninspired when trying to figure out where to bird this morning. With migration long over and the summer kicking in, I was looking to do something a little bit different. It was right about this time last year that I started birding by kayak out at the Basha Kill, so I figured I would give it a shot. I put my kayak in the water at the route 209 boat launch just before 7 am. I paddled to Haven Road without seeing very much at all – a huge difference from last year when I had Wood Ducks and duckling at just about every turn, Pied-billed Grebes, and no shortage of Great Blue Herons. I was hearing plenty of birds on the perimeter of the kill, and I also was enjoying watching the Tree Swallows hunt and then perform an apparent mid-air food exchange. I tried to get a photo of this behavior, but I was unsuccessful.
At Haven Road I could see an adult Bald Eagle perched on the other side of the bridge. The water level is still very high, so I had to walk my kayak over Haven Road to continue. I moved very slowly and eventually got in good position to take some photos. This was clearly the highlight of my outing, I snapped away until the Red-winged Blackbirds and Eastern Kingbirds became too bothersome for the eagle and it flew.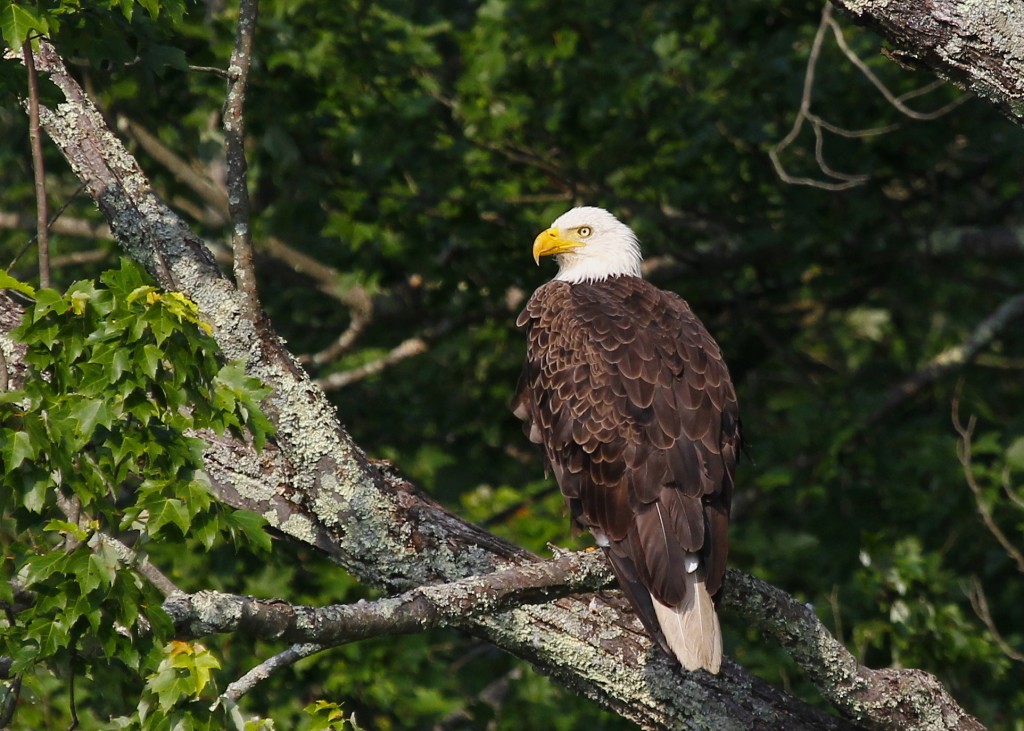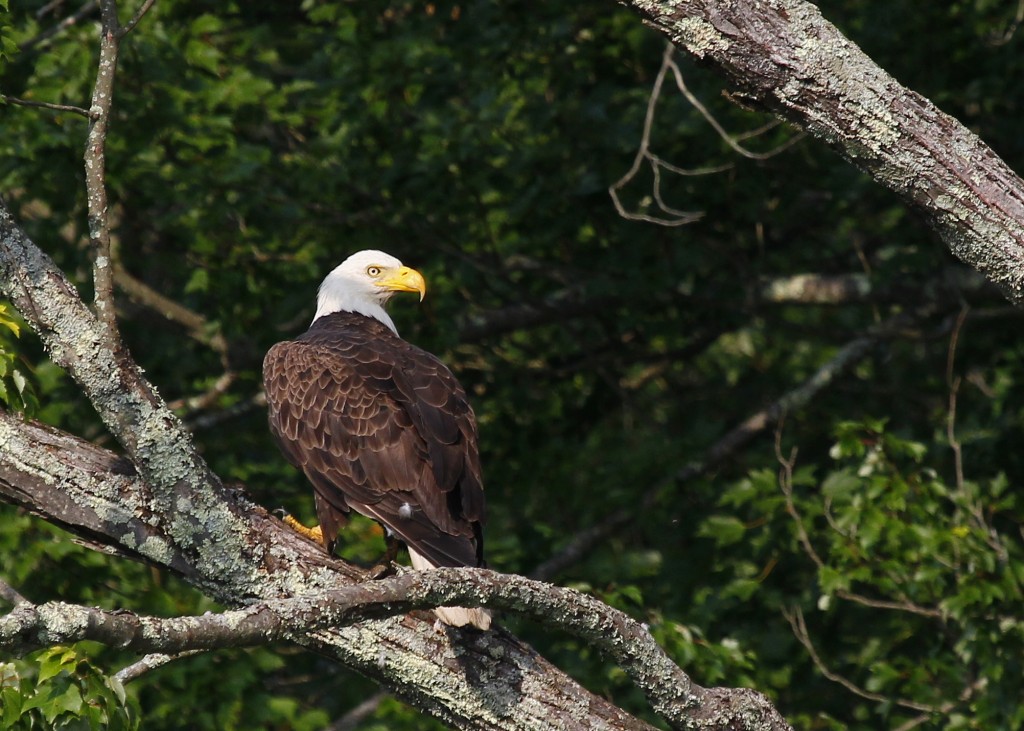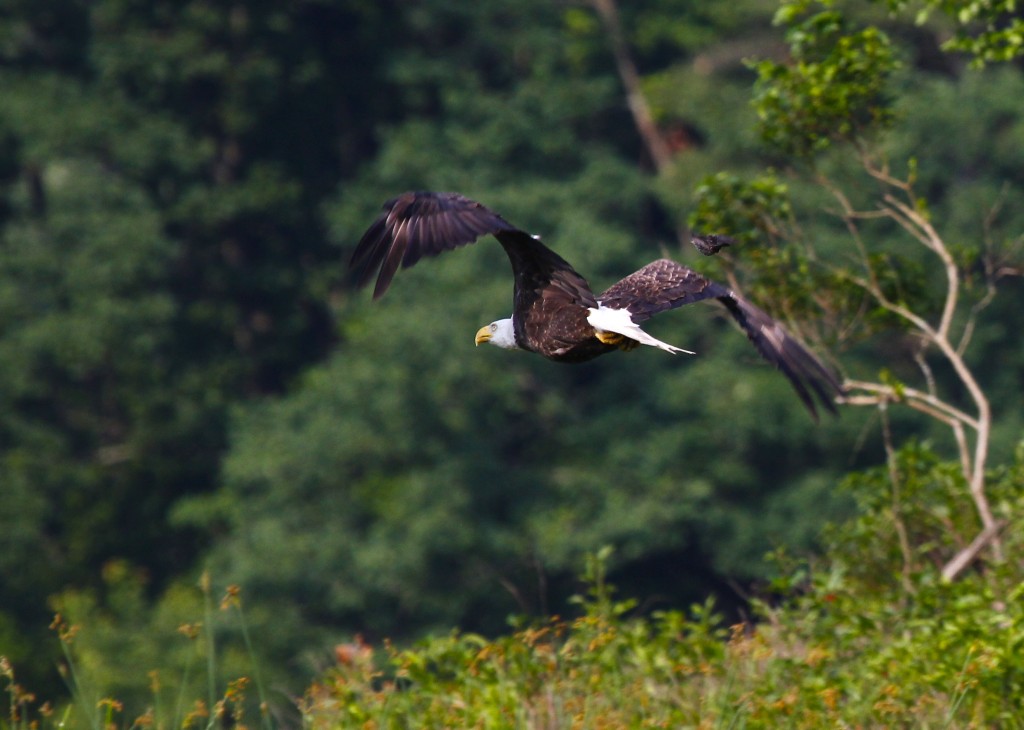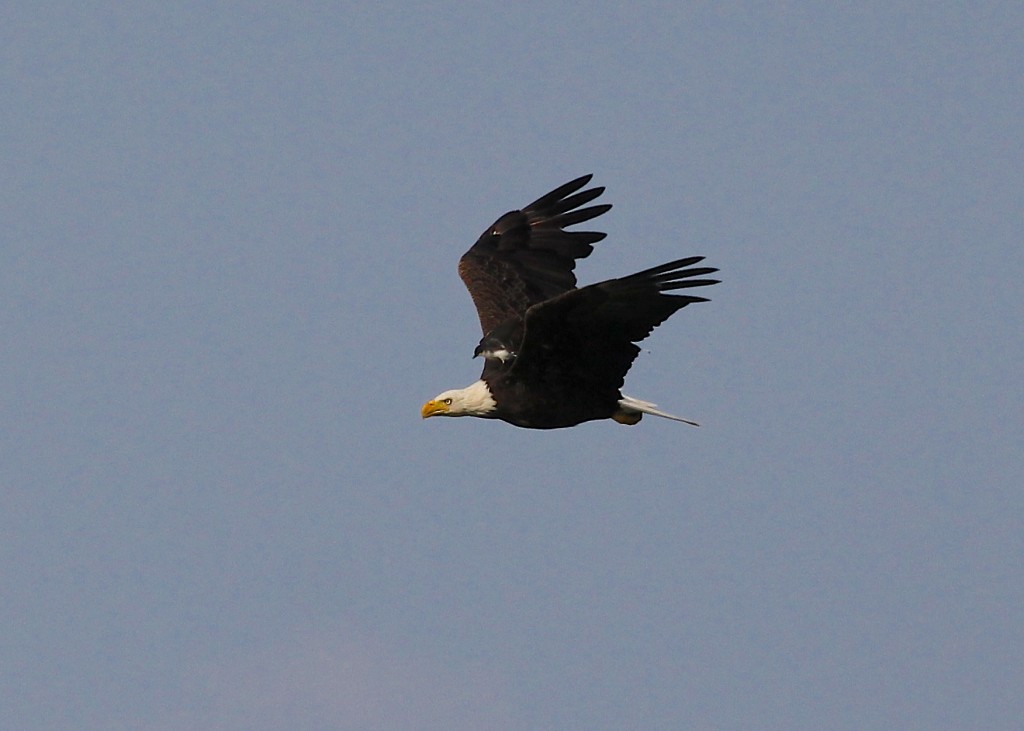 I took a quick cruise over to the Nature Trail when I finished my paddle, and picked up my best bird of the day by far: a pair of NORTHERN WATERTHRUSHES. This was a life bird for me, giving me two life birds this weekend – not too bad! They were splashing around in a puddle in the parking lot when I arrived, pumping their tails repeatedly. I tried to move closer for a photo and flushed them; I never did see them again. I had a nice photo opportunity at the end of the trail, where I stumbled upon about 10 Wood Duck ducklings. I think they are so sweet.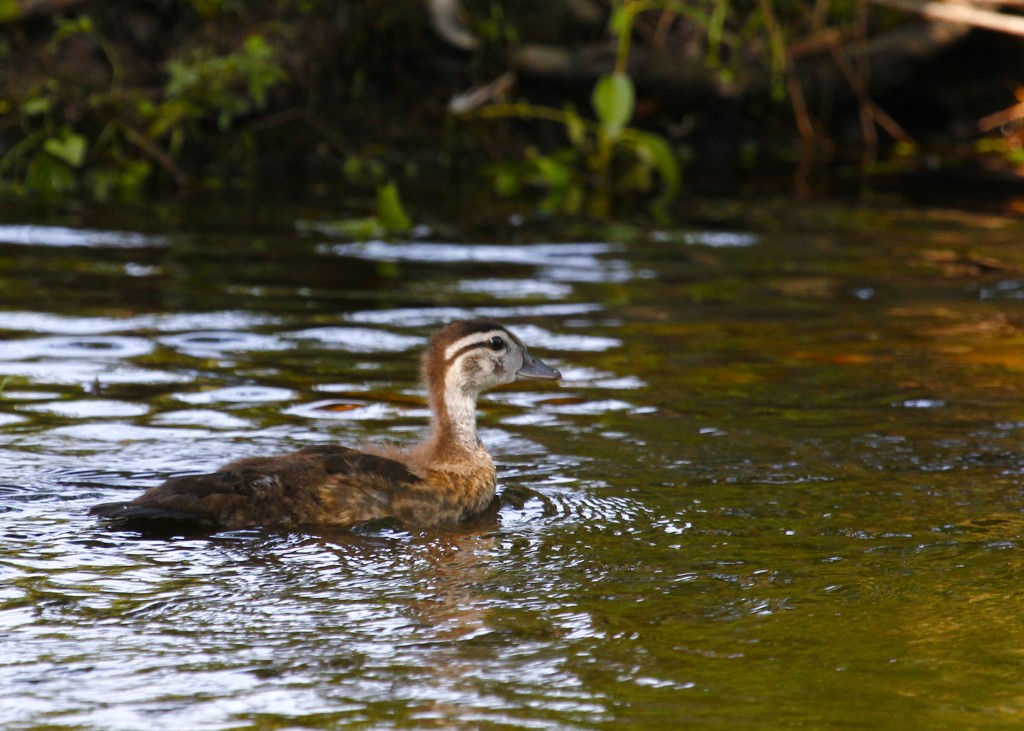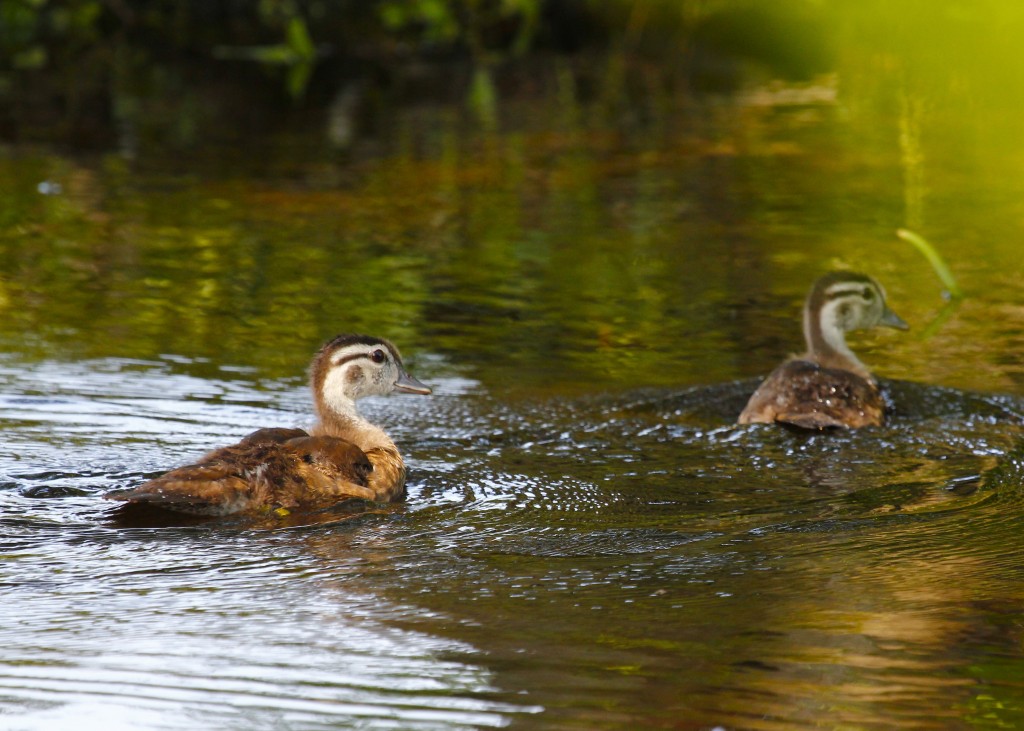 It ended up being a great morning for birding and for bird photography. Here's my species list for the day:
Canada Goose  10
Wood Duck  25
Mallard  6
Great Blue Heron  5
Turkey Vulture  1
Bald Eagle  1
Virginia Rail  1
Common Gallinule  2
Mourning Dove  1
Red-bellied Woodpecker  1
Downy Woodpecker  1
Northern Flicker  2
Eastern Wood-Pewee  3
Eastern Phoebe  2
Eastern Kingbird  10
Yellow-throated Vireo  4
Warbling Vireo  3
Red-eyed Vireo  1
Blue Jay  2
American Crow  1
Northern Rough-winged Swallow  1
Tree Swallow  25
Barn Swallow  6
White-breasted Nuthatch  2
Veery  2
Wood Thrush  3
American Robin  X
Gray Catbird  X
Ovenbird  2
Northern Waterthrush  2
Common Yellowthroat  2
American Redstart  6
Yellow Warbler  10
Song Sparrow  3
Northern Cardinal  1
Red-winged Blackbird  X
Common Grackle  8