Sometimes, at the end of a rough week of work, I just desperately need a good birding experience. That was the case this week, and and this morning Skinner's Lane delivered. I went primarily for shorebirds, and it was good with five species present throughout the morning: Black-bellied Plover, American Golden-Plover, Pectoral Sandpiper, Dunlin, and likely White-rumped Sandpiper.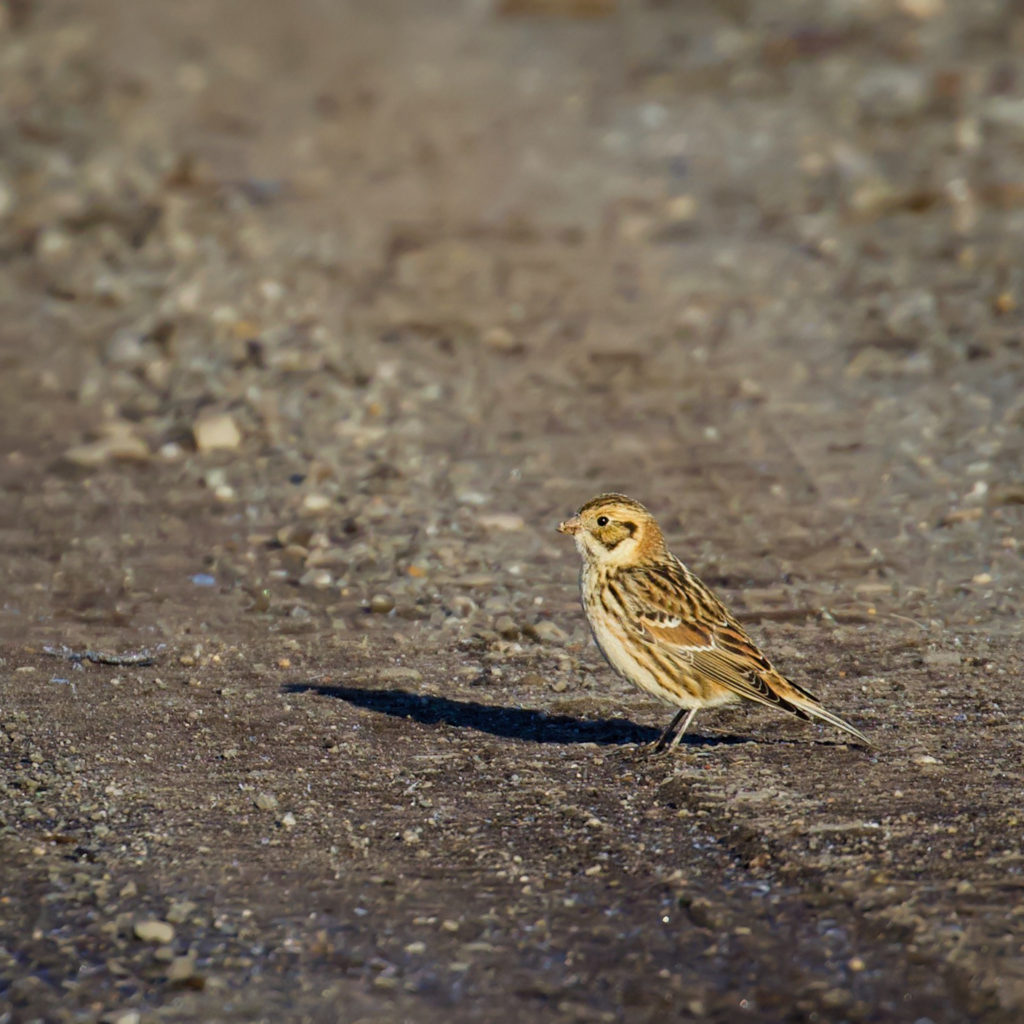 ~Yes!!! One of the coolest birds in North America – LAPLAND LONGSPUR at Skinner's Lane, 10/31/20.~
But, it was the mixed flocks of American Pipits, Horned Larks, SNOW BUNTINGS, and LAPLAND LONGSPURS that really made my day. Among a large number of American Pipits and couple dozen Horned Larks, I found three Snow Buntings, and 3 Lapland Longspurs. The Longspurs, of course made my day, especially when one came and landed on the road not too far from me. I put the word out and Rob Stone, Linda Scrima, and Bruce Nott eventually joined me and we enjoyed a really a good morning, which was just what I needed.