This morning I birded Highland Lakes State Park for the first time in a long time. I was a cool and sunny morning, the kind of morning where it's just refreshing to be out. I parked where I have in the past, at the entrance on Tamms Road. I don't actually know the park very well, so I just wandered around the network of trails, trying to keep the sun at my back as much as possible.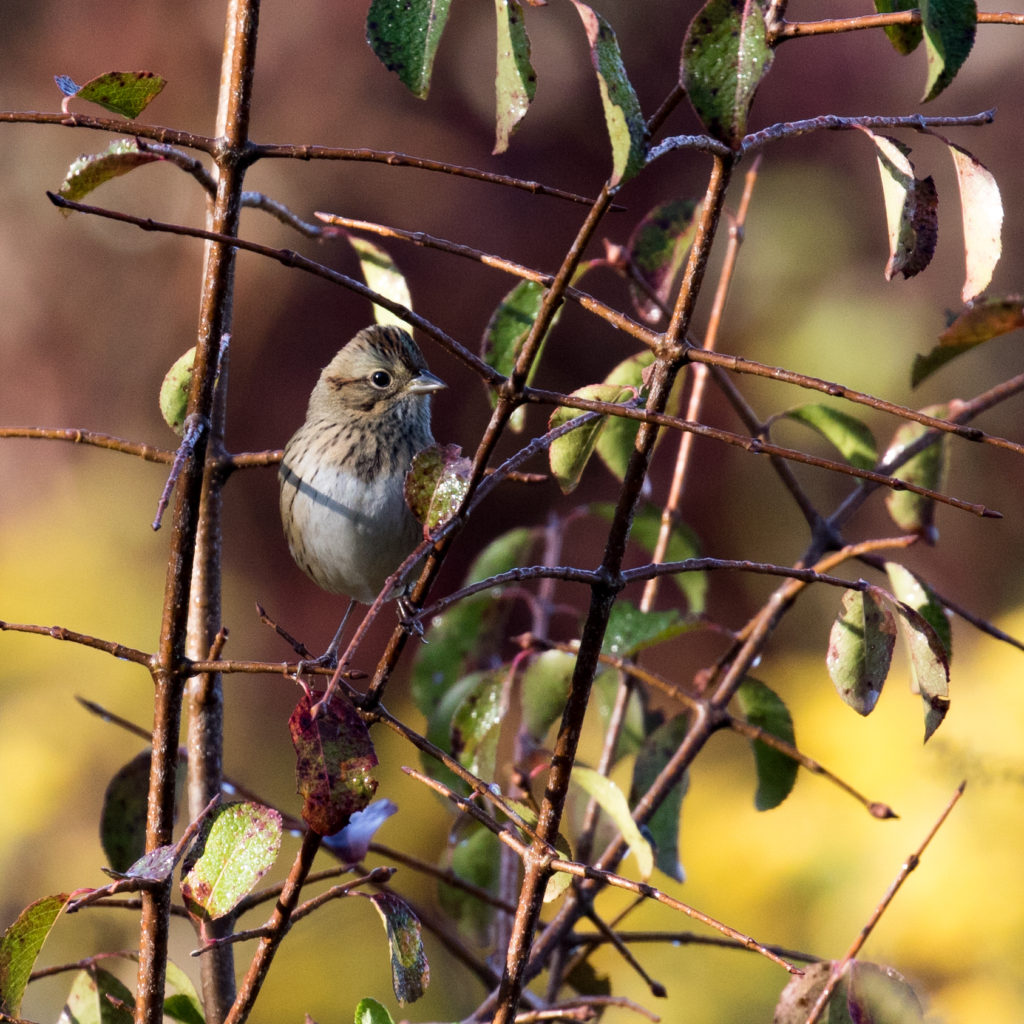 It was a pleasant morning, and the park was relatively birdy. It was mostly the usuals, but I did have some noteworthy birds. I had a couple of Lincoln's Sparrows not too far from the parking lot. I also had a half a dozen Purple Finches in the same exact tree I had them in back in the fall of 2016, which I thought was really something. I found some trails I hadn't hiked on before, one went right along Tamms Pond, and that's where I found one of my nemesis birds: WINTER WREN! I was extremely excited; the bird was somewhat cooperative and I was able to follow it as it worked along the shore of the pond. Unfortunately it never really got out into the open, so I was happy to get a halfway decent shot of this bird that has been so elusive to me: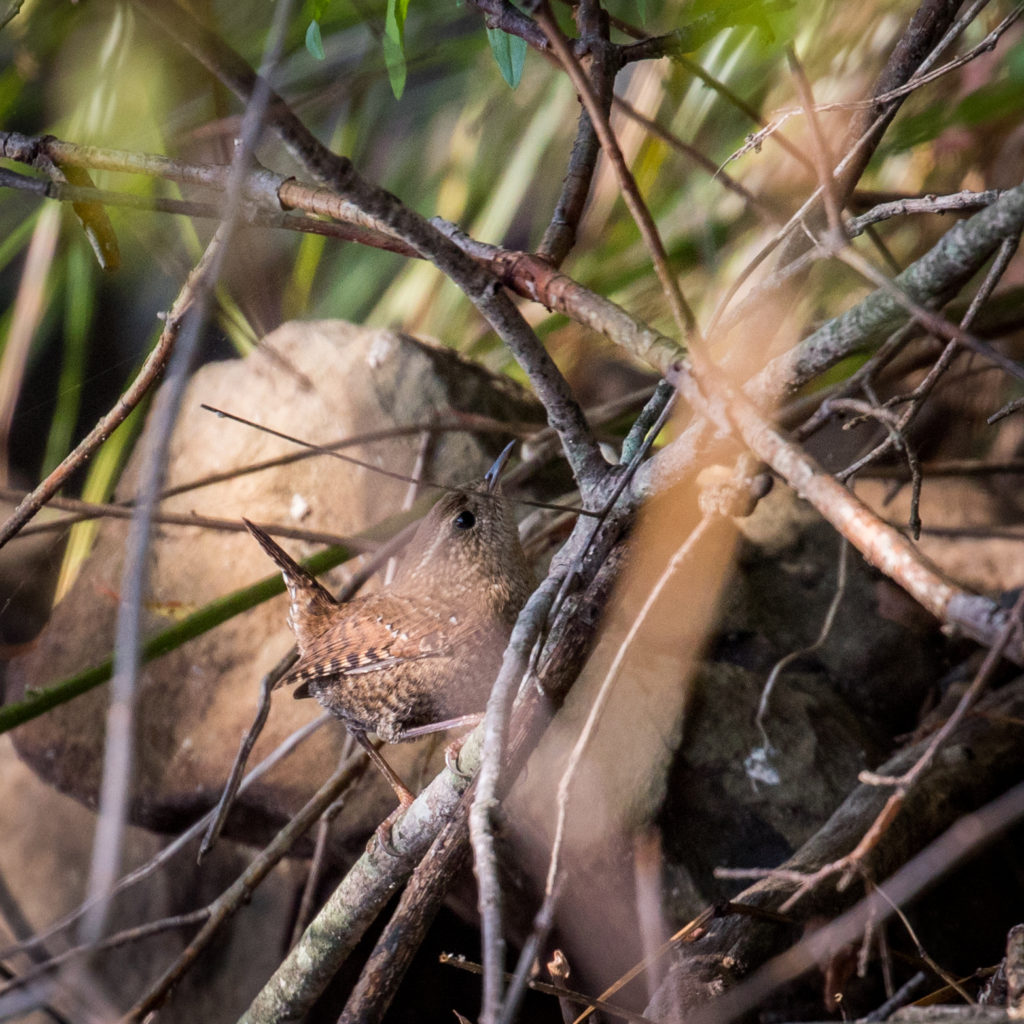 By the time I'd gotten back to my car, I had a total of 36 species on my list. Remarkably, three of them were Orange County year birds for me: WINTER WREN, Purple Finch, and I was surprised to see that I'd gotten my firs Golden-crowned Kinglet of the year. These birds put my OC year list up to 209, which lower than I have been at this time in the past 4 years, but still not too bad.