Wow, another year is in the books! I had a great year of birding, I saw so many birds and I feel like I learned quite a bit. It's time to take a quick look at the year that was here at Orange Birding. First of all, here are my species totals for the year. I have included my numbers from 2012 for comparison:
                                              2013                           2012
World:                           240                             199
United States:               240                             171
New York State:           211                              167
New Jersey State:        107                               85
Orange County:            176                              126
Sullivan County:            133                              112
I started 2013 with 215 Life Birds. By the end of the year my total had grown to 284, an increase of 69 species! I feel like that's a lot of life birds in a year, indicative of where I am with my birding, really still just beginning with so much to see and learn. Twenty-two of those birds were from our trip to Colorado, giving me Western birds that I had never been exposed to before.
Bird of the Year: SNOWY OWL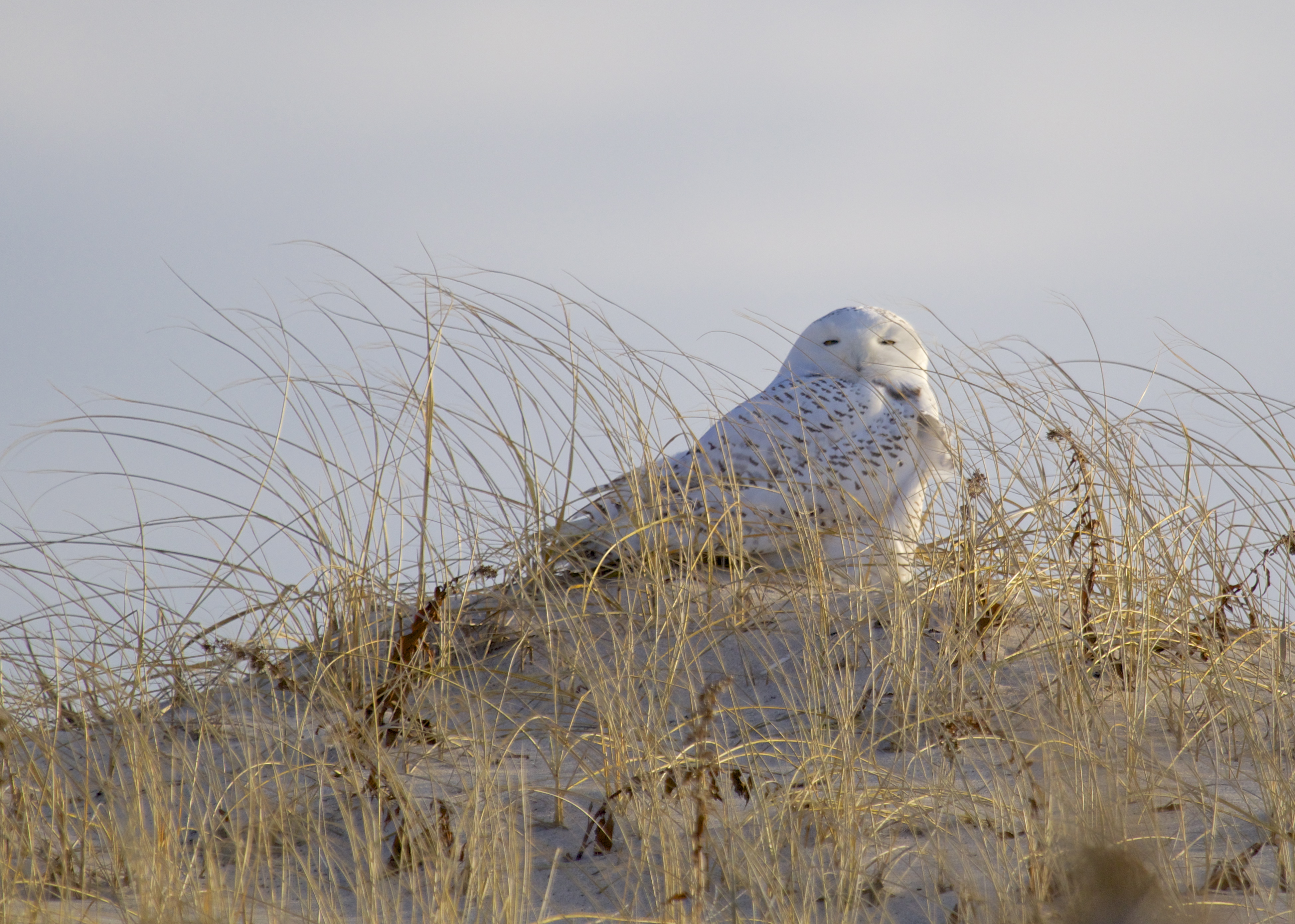 The Snowy Owl invasion at the end of 2013 was certainly one of the top stories in birding for the year. For me personally, the Snowy Owl was a bird I thought I would hopefully see one day, but I figured it would likely have to be a bird I would have to chase down. I did not think it would be remotely possible that I would be seeing a total of 6 Snowies in 2013,  two of which were right here in Orange County only 15 minutes from the house. It was incredible really, and it's possible that we may not be done with them for the season yet.
Favorite Photo of the Year: COMMON LOON AT FOLLENSBY CLEAR POND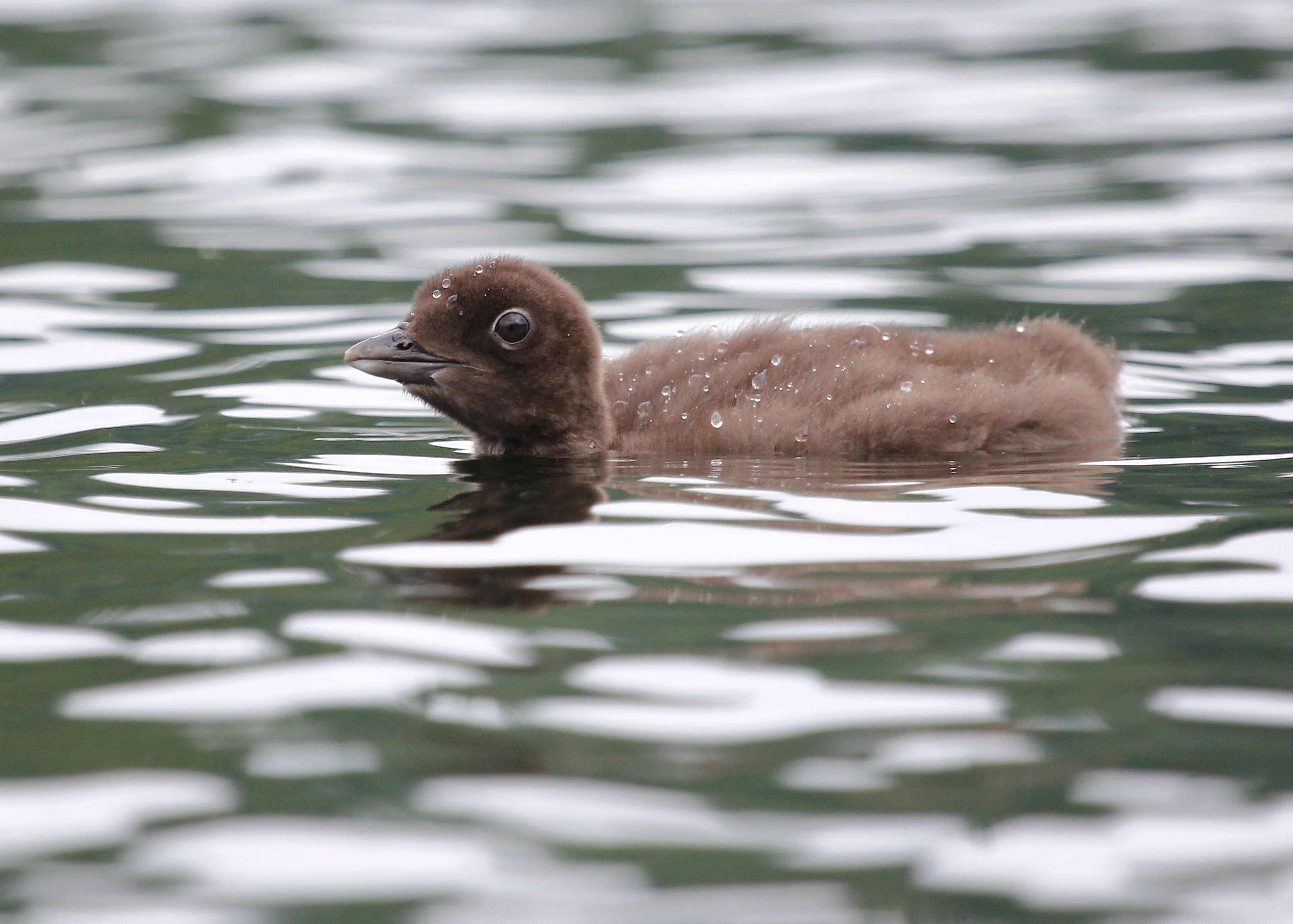 I just cannot resist this photo of a young Common Loon. I love the sweet expression and the water droplets on head and back are a clincher. Runner-up for photo of the year is this shot of two Black-crowned Night Herons, taken at Wallkill River NWR. I really love the dreamy quality of this photo: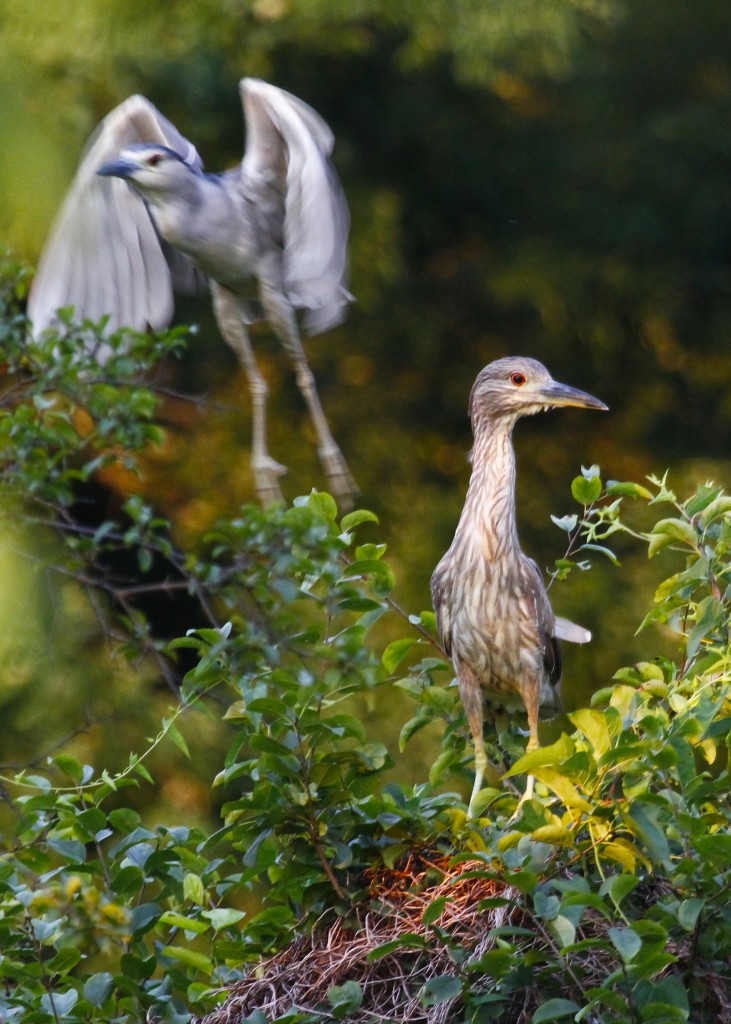 Favorite Birding Location of the Year: SHAWANGUNK GRASSLANDS NWR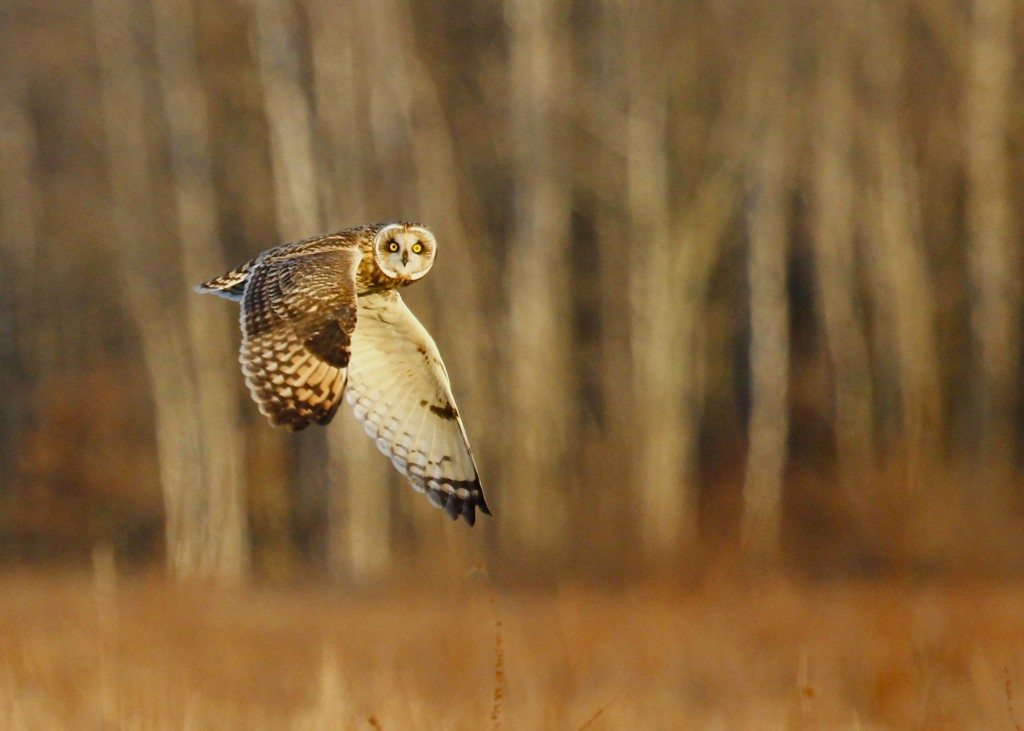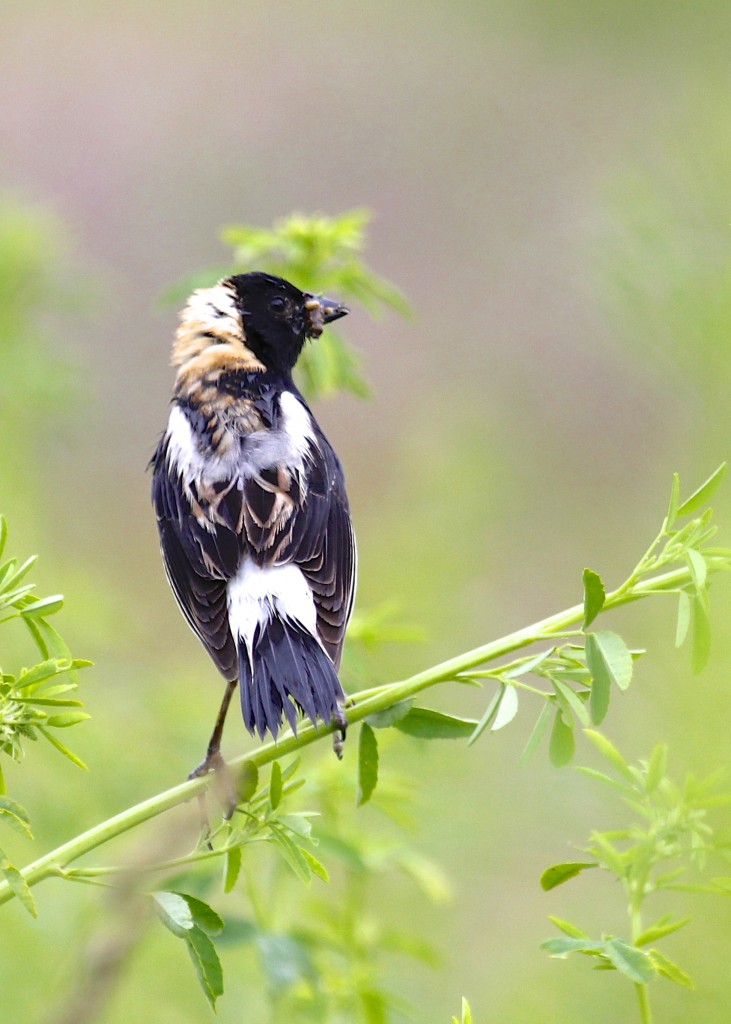 The Shawangunk Grasslands NWR is a hotspot that I returned to again and again this year. There are many amazing species to be seen there, and the photo opportunities are off-the-charts good. In the colder months I spent many hours in a blind trying for Short-eared Owls, Northern Harriers, Red-tailed Hawks, and Rough-legged Hawks. In the Spring, American Kestrels were nesting in the refuge and many folks (including myself) were able to see the SMITH'S LONGSPUR that was present for several days at the end of April. I got great shots of the many Bobolinks present in June and also saw and heard the Grasshopper Sparrows. It is always great to run into Ralph Tabor while I am out there, and I would like to thank him for all he does at the refuge, putting up nesting boxes, moving the blinds into prime locations, putting up posts for the birds to perch on, and reporting bird activity on the Mearns Bird Club site.
Most Exciting Birding Experience: SNOWY OWL AT WARREN SOD FARM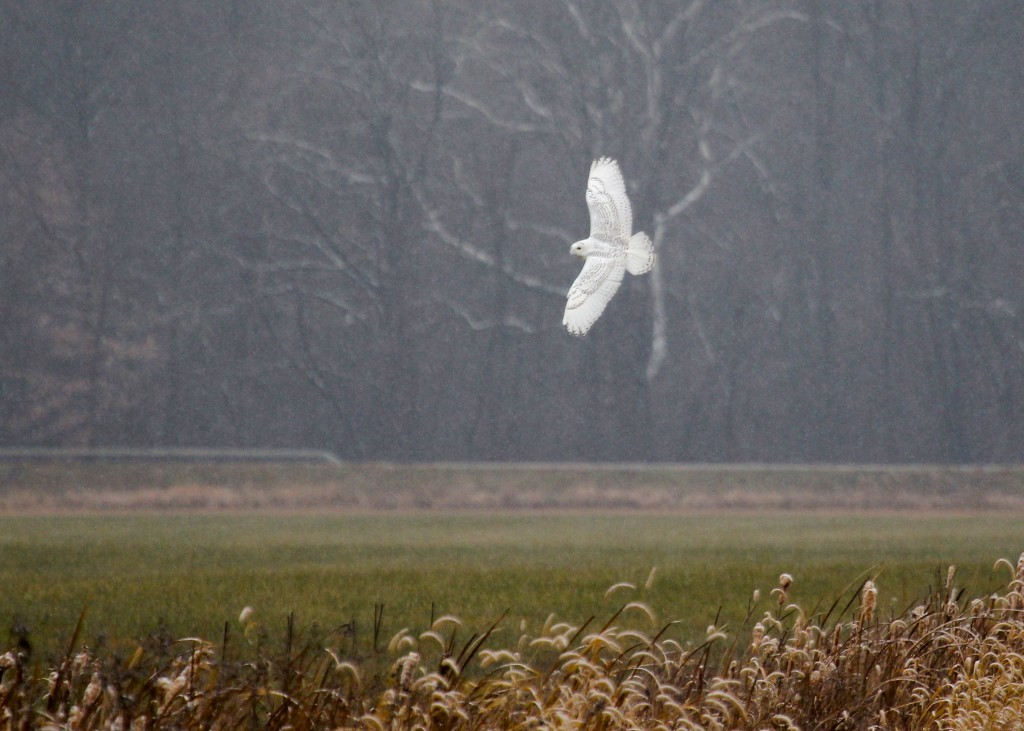 The Snowy Owl at Warren Sod Farm on November 26, 2013 was my life bird Snowy, and the way it went down was truly exciting. The night before, Elizabeth McKnight posted on the Mearns Bird Club site. I tried for the bird early the next morning but failed to locate it, so I went in to work. Just before noon, Bruce Nott called to let me know the bird had been relocated. A moment of panic set in at first, but after that passed I knew what I had to do. I called my boss and he totally got it; his parting words were for me to try and get a good photo of the bird. Additionally, Tricia and her brother were supposed to be on their way to Syracuse for Thanksgiving week, but they were running late and were able to see the bird before they got on the road. It was really an incredible day, I could barely sleep for days after that!
I'd like to take this opportunity to thank everyone in the birding community, their generosity truly astounds me; everyone is consistently very helpful. Special thanks to Rob Stone, John Haas, Judy Cinquina, and Karen Miller for all their help this year. I'd also like to wish everyone a Happy New Year, let's hope that 2014 brings more amazing birding experiences!