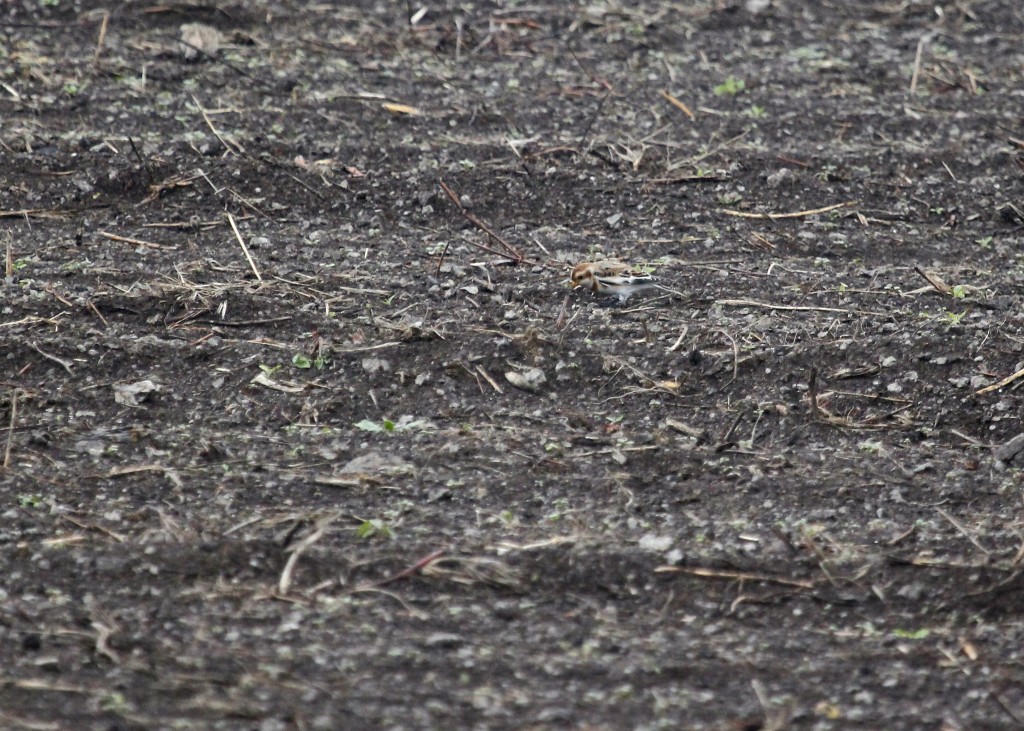 Tonight out at Skinner Lane I had 2 SNOW BUNTINGS in a flock of 25 Horned Larks. It was raining and nearly dark which was no good for photographs, but I certainly plan on getting back out there to try for some better photos. Another highlight was a female Northern Harrier chasing what I believe was a Wilson's Snipe right over my car – it was pretty exciting!
I also made a couple of quick stops looking for waterfowl:
Glenmere Lake: Mute Swan (5), Pied-billed Grebe (3), Canada Goose (many), Double-crested Cormorant (1).
Wickham Lake: Ruddy Duck (7), Ring-necked Duck (19), Double-crested Cormorant (2).