Well, in spite of still waiting for spring migration to really kick in, I had a satisfying weekend of birding. I spent Saturday morning at the Hudson River, but aside from the continuing Iceland Gull, it was uneventful. That gull frustrated me because it was on the floating docks at the Newburgh Waterfront, not too far out, but the bird kept its back to me and it was backlit to boot. I successfully chased a Long-tailed Duck at Orange Lake (thanks Bruce), and picked up a Red-breasted Merganser as a bonus. On my way out, I stopped at Gardenertown Road and patience paid off as I was able to locate 2 Wilson's Snipe after some extensive searching.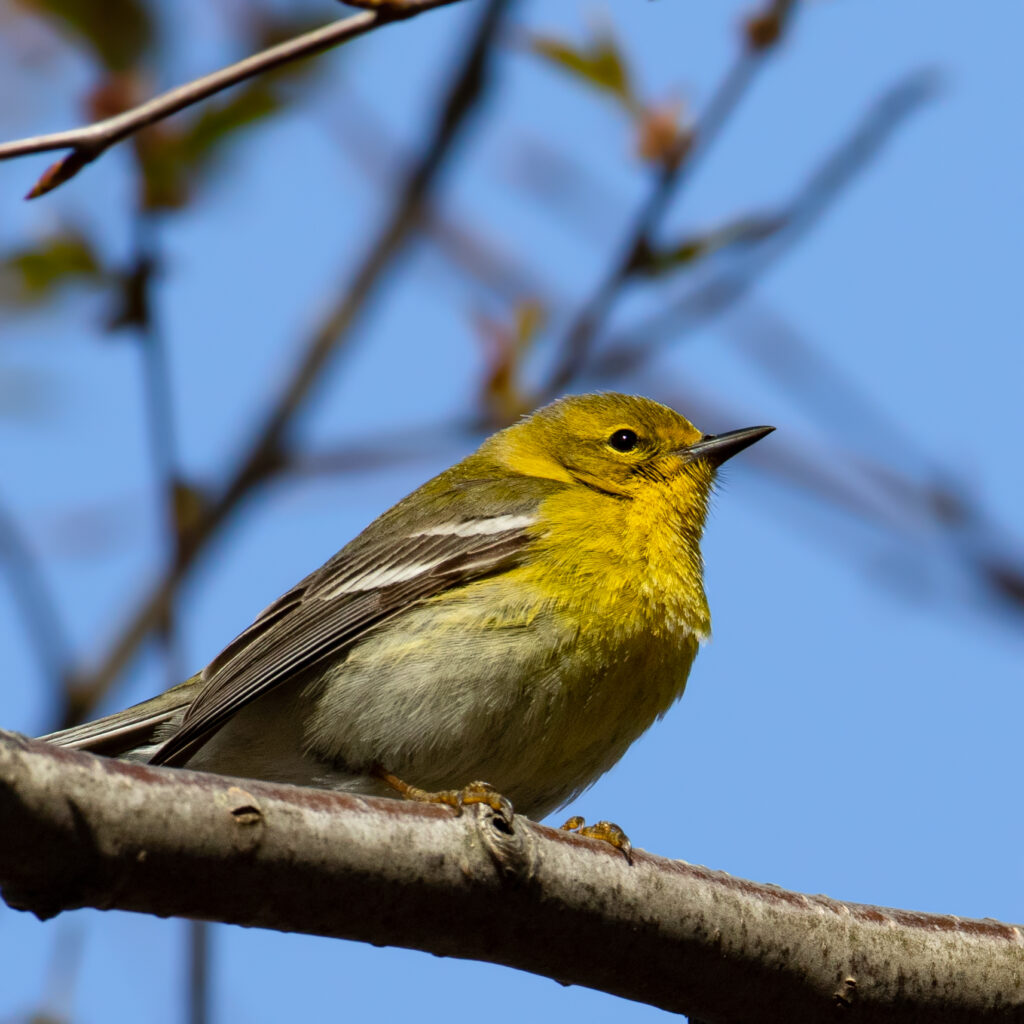 Saturday afternoon I walked the Liberty Loop for the first time in ages. IT was a pleasant, if uneventful walk. Highlights included: American Coot, Common Gallinule, and my first Lesser Yellowlegs of the year. All three highlight birds were located on the Sussex County side of the loop.
Sunday morning I checked a number of lakes in southern Orange County, looking for new waterfowl or Bonaparte's Gulls. For the most part I came up empty, but did manage to find a distant Horned Grebe in beautiful plumage at Round Lake. I stopped to use the restroom at Sterling Forest, and on my way out I had one of my best birds of the day, a Pine Warbler. I had to run to the car for my camera, but fortunately the bird lingered for me. A quick cruise through the black dirt yielded nothing of note, so I called it a day.