I was not schedule to be the counter at Mt. Peter Hawkwatch today. But, the day hadn't been filled, so I volunteered to take it. I'm glad I did, because it was an excellent day. In spite of a completely cloudless blue sky, we tallied a total of 129 migrating raptors. We had a good variety of birds today, with eleven different species of migrating raptors, but it was the eagles that stole the show.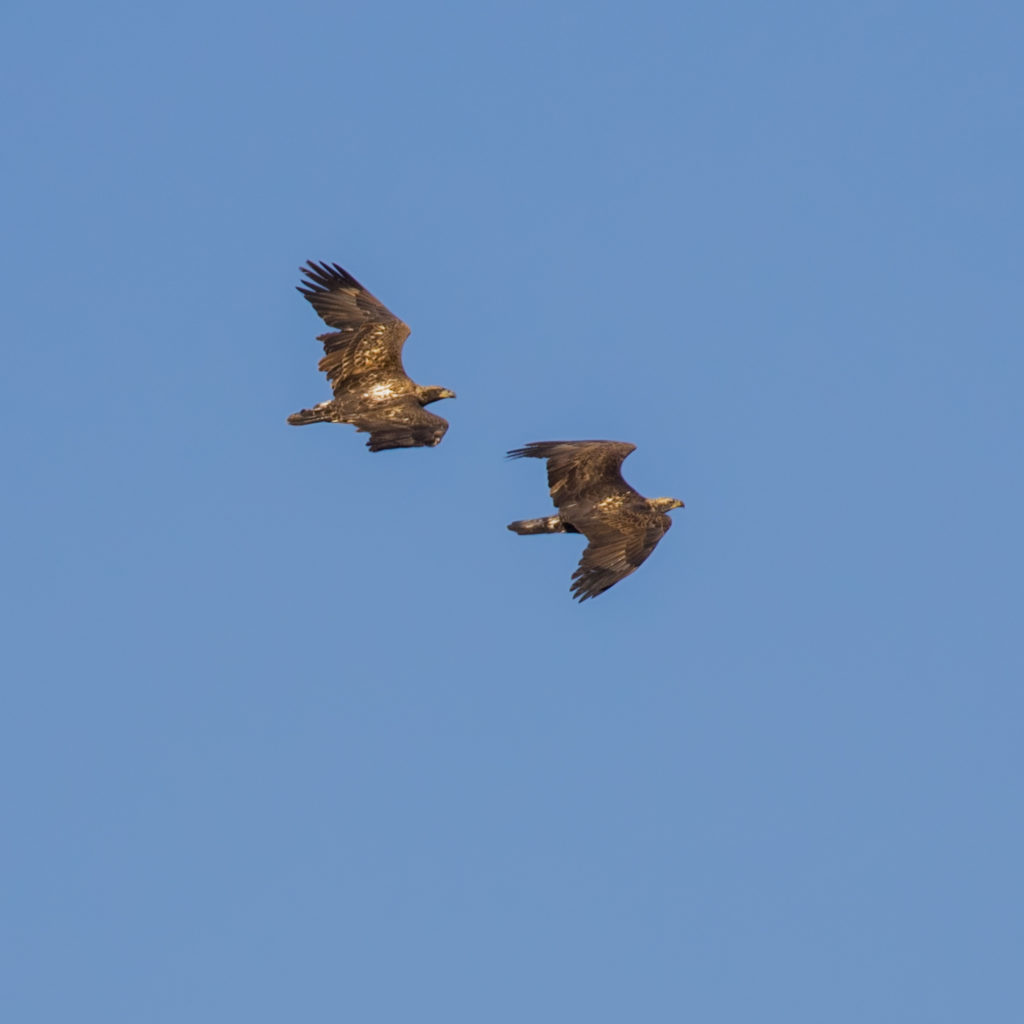 ~Two young Bald Eagles migrating over Mt. Peter Hawkwatch, 10/17/20.~
The highlight of the day came during the 4th hour of the watch, when I picked up an immature GOLDEN EAGLE north of the platform, circling up and slowly gaining altitude. The bird was distant, but in the scope the white base of the tail with dark terminal and the white patches at the "hands" were well seen. Not to be outdone, the Bald Eagles had quite a showing as well, with 14 migrating birds counted. Ten of them were immature birds.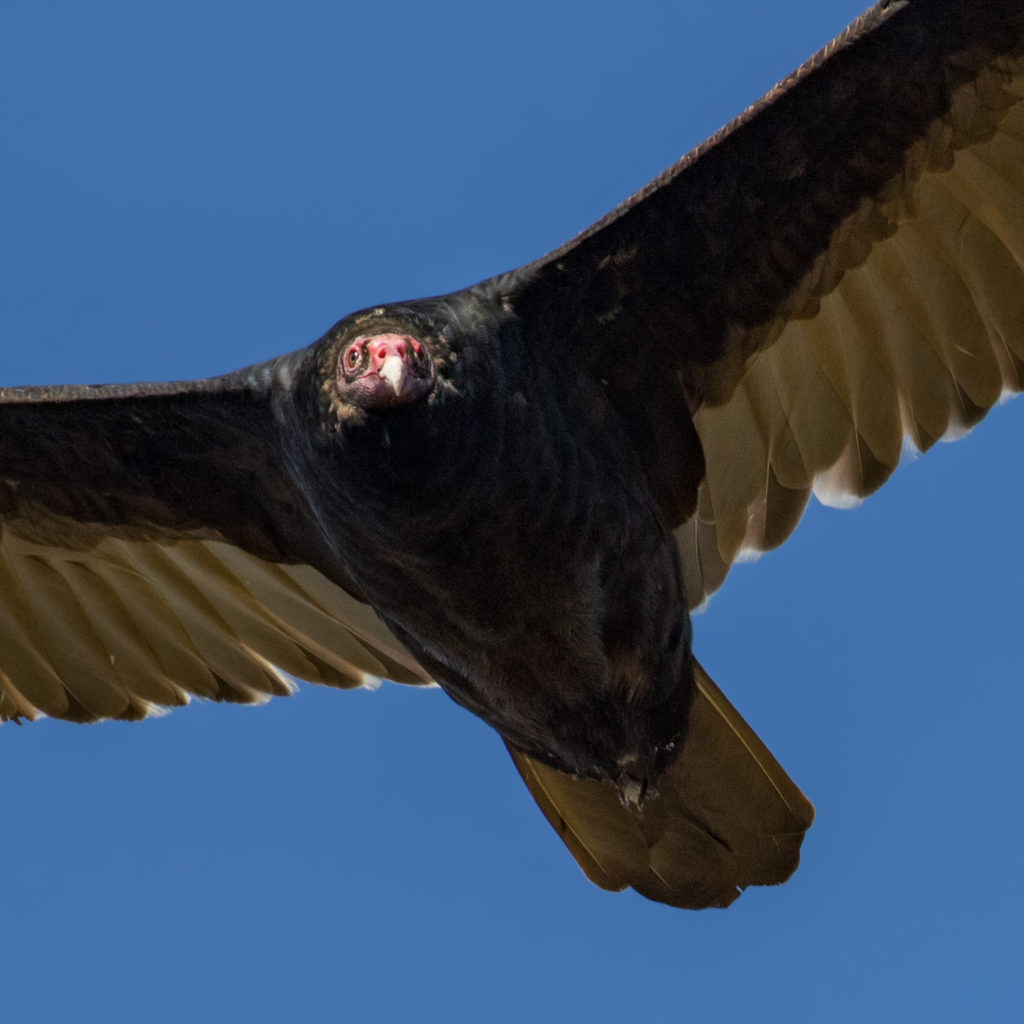 I've included my report at the bottom of this post. Huge thanks to Tom Millard, Denise Farrell, BA McGrath, and Jeff Zahn. Without their eyes, who knows how many birds would have been lost to that all blue sky today.