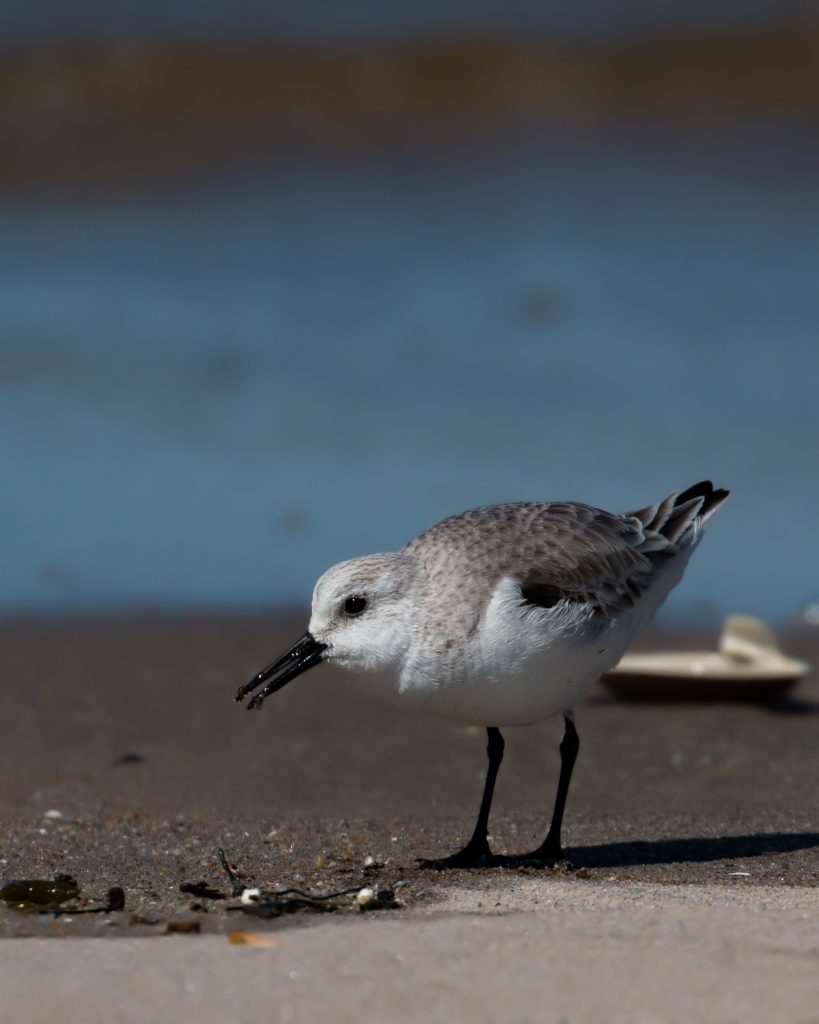 It had been a while (over five years!) since I've birded Sandy Hook, NJ (part of the Gateway National Recreation Area), so I jumped at the opportunity to take a day trip with birding buds Maria Loukeris and Linda Scrima. Our first stop was to check on the large group of seals that have been seen on the sand bar near lot C. I've never seen anything like it; over 100 seals of all shapes and sizes, piled up on a single sand bar. We spent some time with the seals, enjoying incredible scope views and taking loads of pics. This was not something I expected to see on this day. We also picked up our first shorebirds of the day, three American Oystercatchers, as well as several species of waterfowl: Brant, Horned Grebe, American Black Duck, Bufflehead, and Red-breasted Mergansers. Northern Gannets streamed overhead and out in the distance, a theme for the day, as we easily saw over 100 gannets for the day.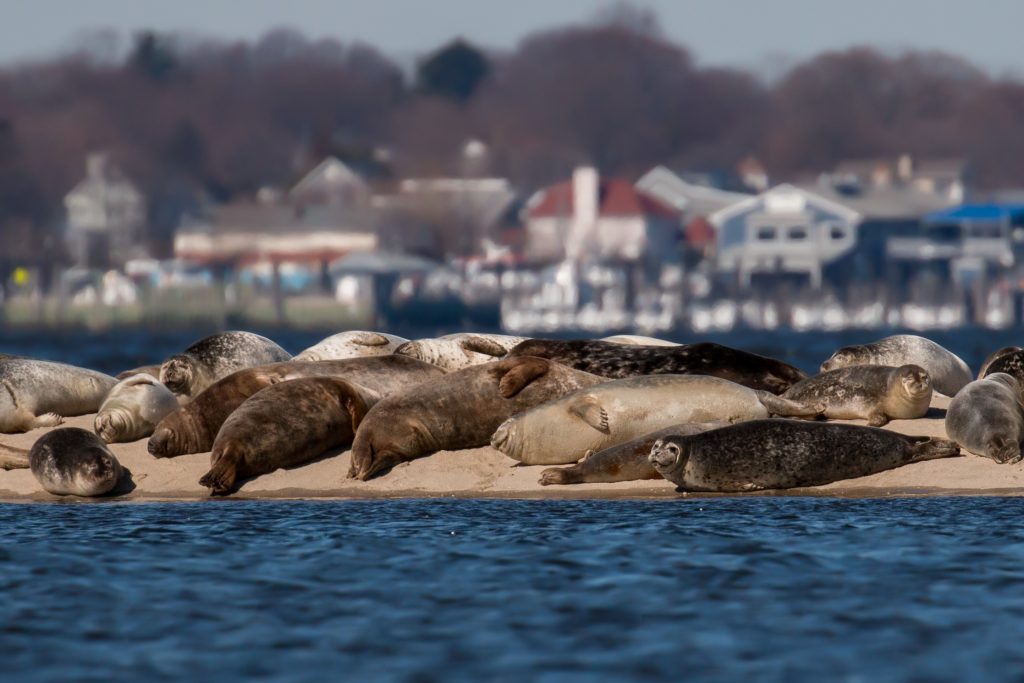 From there, we headed out to the point. Our target bird was Piping Plovers, which unfortunately were not to be found. We picked up some other shorebirds, however. Many Sanderlings were working the shoreline and flying over the water, four Black-bellied Plovers were hanging out closer to the dunes, and we had a handful of additional oystercatchers. For waterfowl we added several species to our list: We had a small group of Black Scoters, several Long-tailed Ducks, a Red-necked Grebe, a Double-crested Cormorant, and a trio of Common Loons. We also had our FOY Eastern Phoebe and Osprey.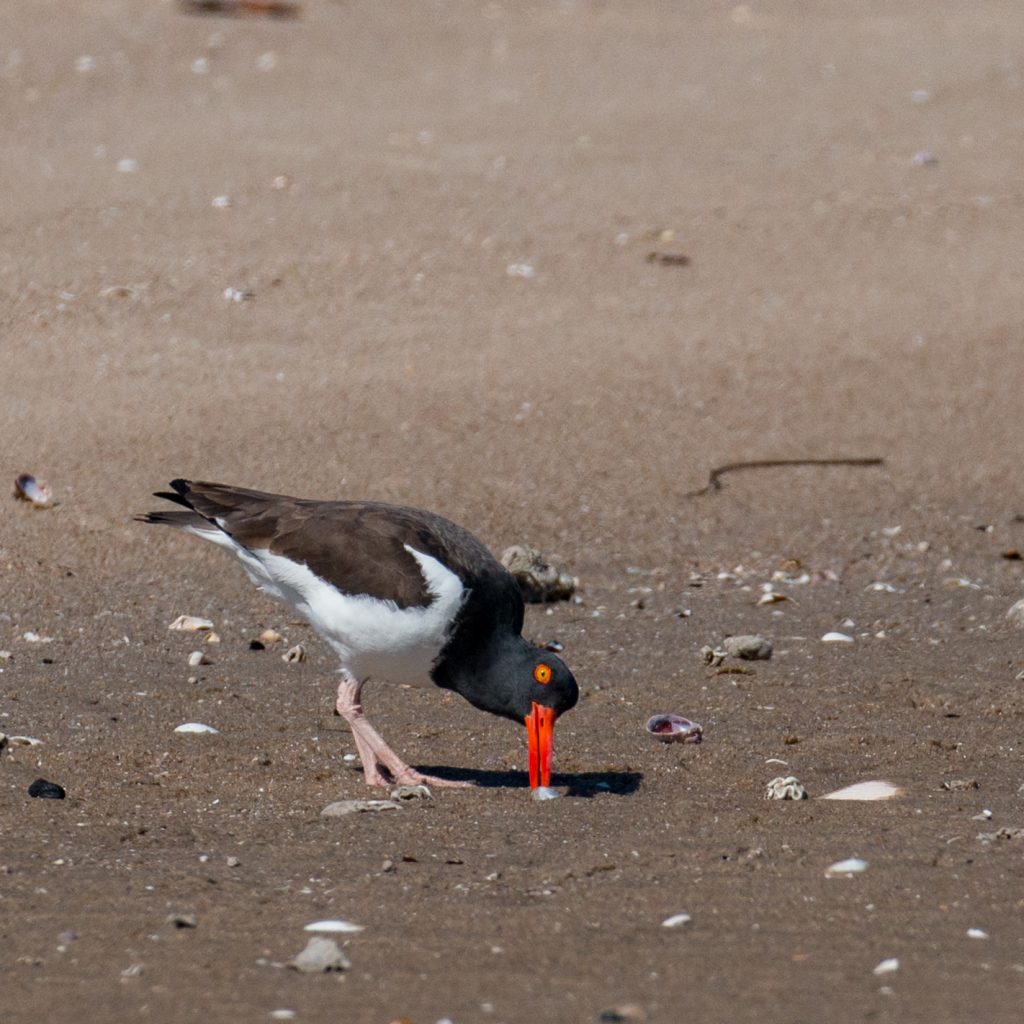 When we got back to the car, Maria received a text alert – TUFTED DUCK at the "North Pond"! But where is the North Pond? Fortunately we ran into a large group of birders who had just come from viewing the Tufted Duck and they gave us perfect directions. We went for the bird and although it was not in sight at first, we waited it out and eventually it swam back into view amongst a group of Ring-necked Ducks – a beautiful rarity! I saw a TUDU one other time several years back, but the look was distant so I really appreciated the great looks we got of this one.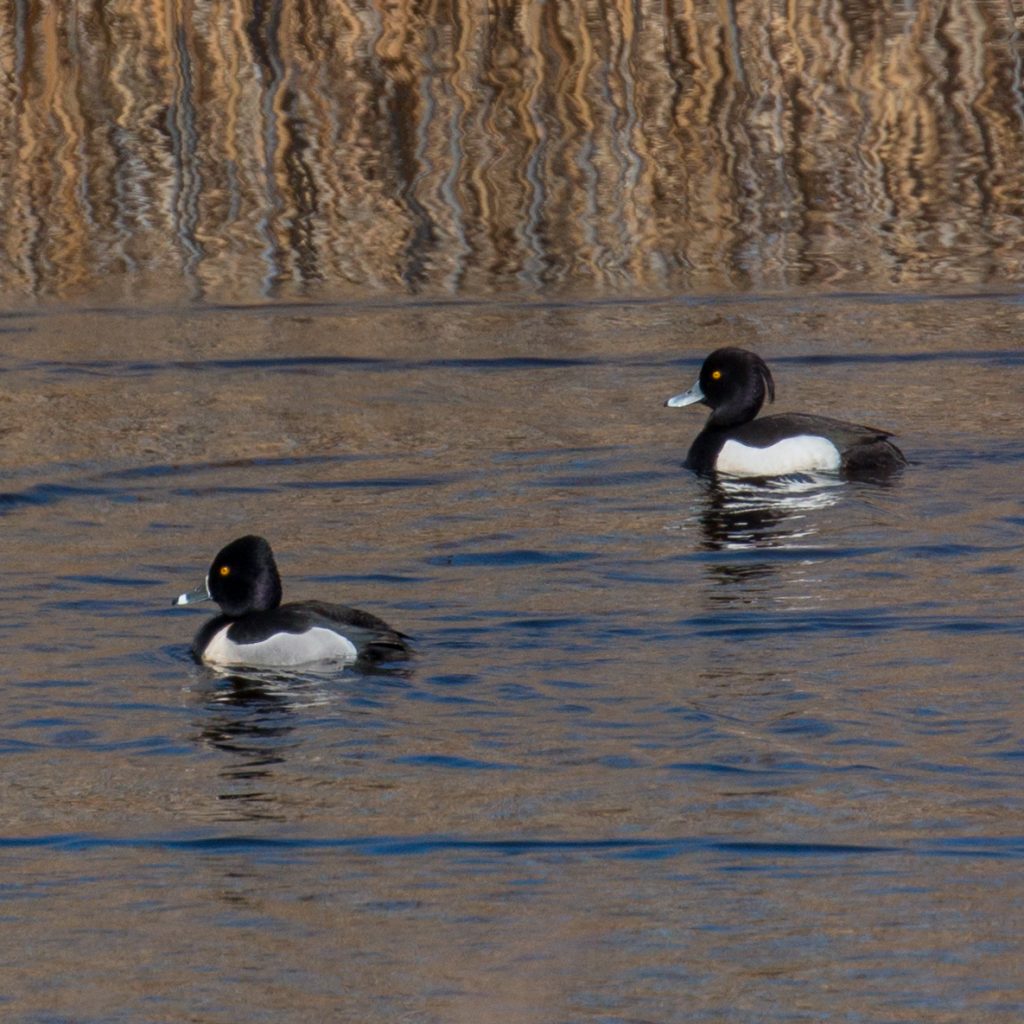 On the way home we stopped at Raritan Bay Waterfront Park. We were hoping for some of the excellent gulls that had been recently reported, but the tide was too high and there were not many gulls present. We scanned for waterfowl and I was impressed with the large number of Horned Grebes present – easily over a dozen. We added a single species to our list for the day – Red-throated Loon – putting our total to over 40 species for the day. What a super day – excellent birds (and sea mammals) and great company.