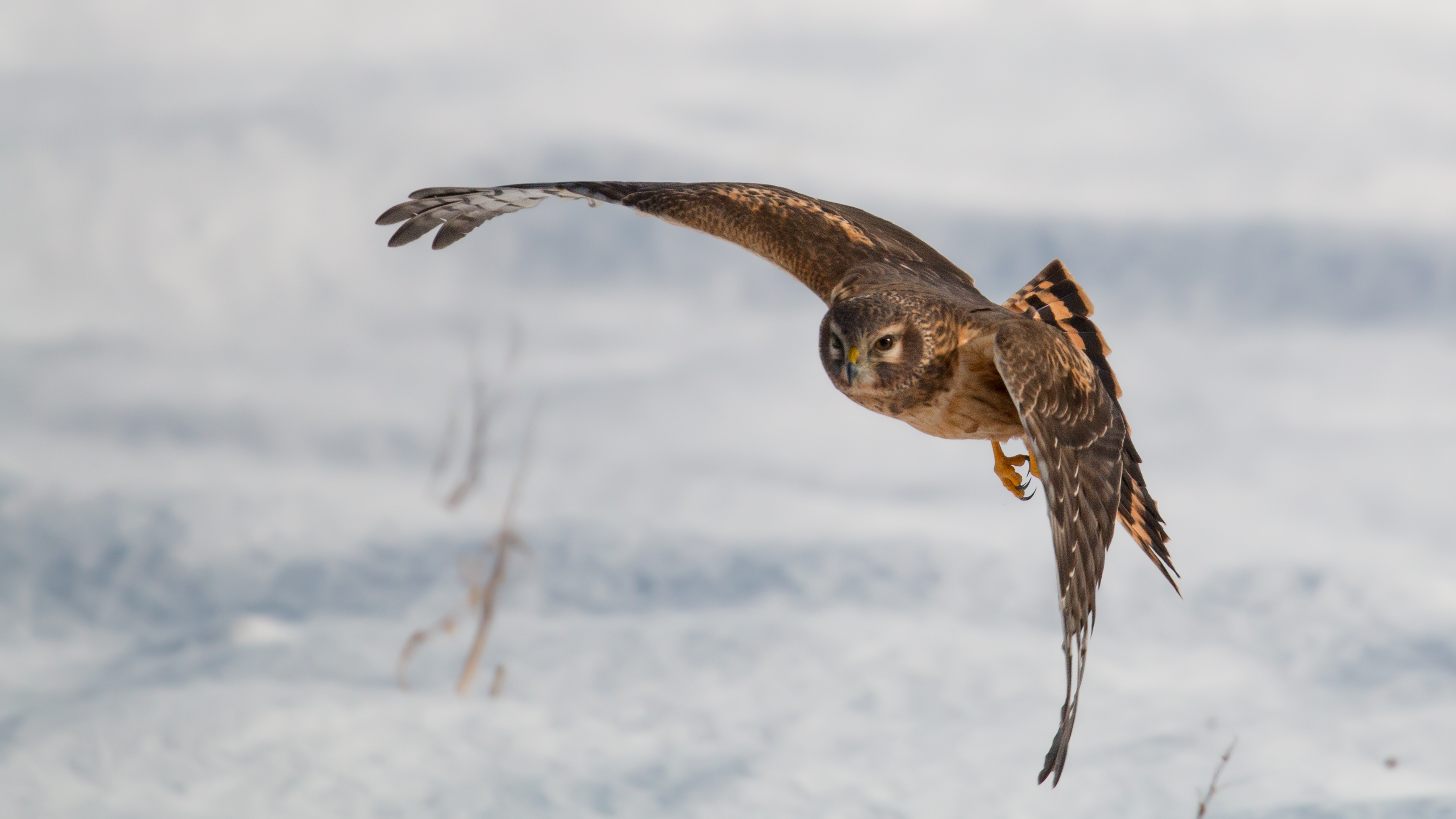 After yesterday's snow, I knew I wanted to check out the black dirt today. One of my main goals was to try for Snow Buntings and Lapland Longspurs among the large flocks of Horned Larks. I was hoping the snow cover would push the birds closer to the roadsides, this only happened to a small extent, but I was able to get a single LAPLAND LONGSPUR out at Skinner's Lane. The bird was only about 40 yards off the road, but I was a little slow on the draw and missed getting a shot. I did a little bit better shooting raptors; I got my first decent shot of a Norther Harrier for the season. I also watched a Merlin enjoy a snack on a telephone pole, and miraculously, when it had finished, it took off in my direction, allowing for a decent shot.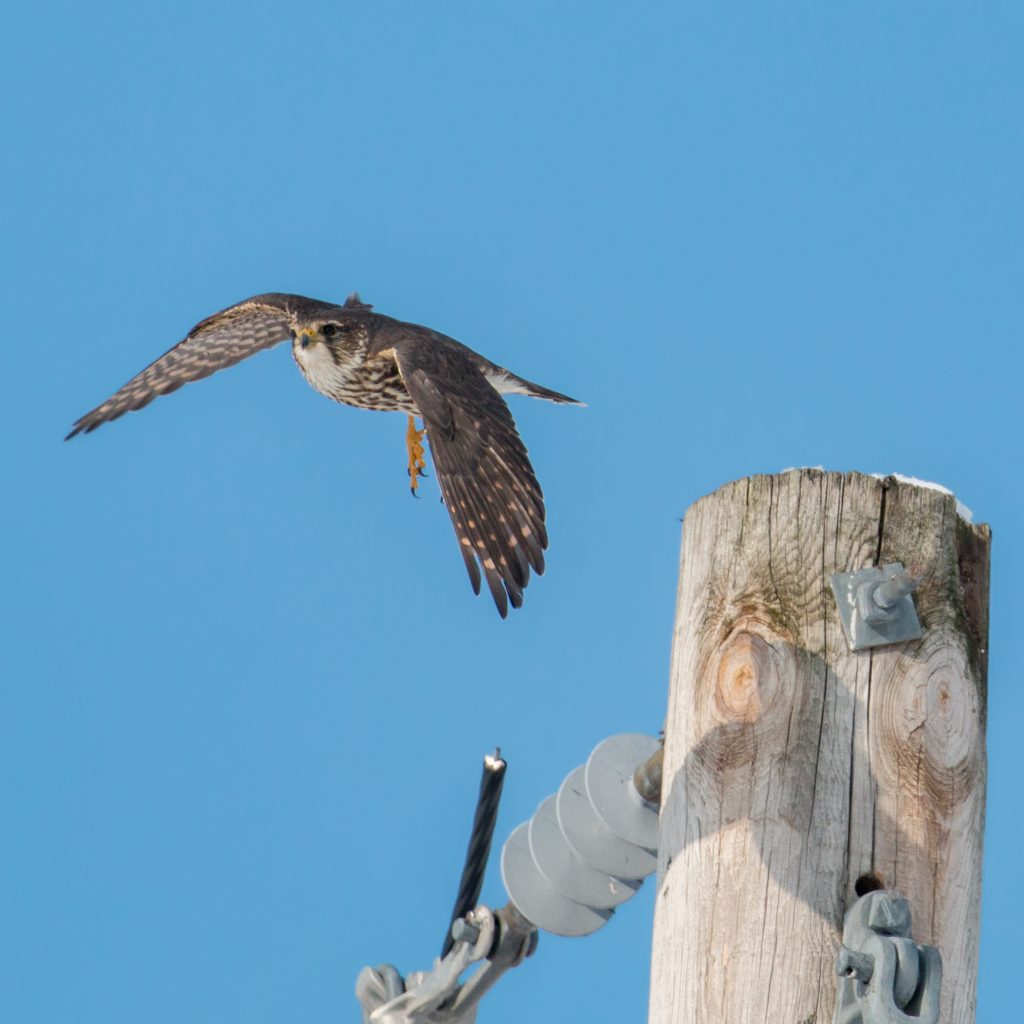 After the black dirt, I checked out Wickham Lake, where I happy to find 12 species of waterfowl! They were pretty much the usuals, but it was excellent birding. The following species were present: Canada Goose, Mute Swan, Wood Duck, Gadwall, American Wigeon, Mallard, Am. Black Duck, Ring-necked Duck, Bufflehead, Common Merganser, Pied-billed Grebe, and Am. Coot.
From there I went to Glenmere Lake and found the birds of the day: a single BLACK SCOTER and 2 LONG-TAILED DUCKS. I haven't had any sea ducks this fall, so I was pretty happy to see these birds. All in all, it made for a really great day of birding, one that I needed. It's rare that I post twice in a single day – click here or on the link below to see my post from this morning with the Mount Peter 2017 end of season report by Judy Cinquina.