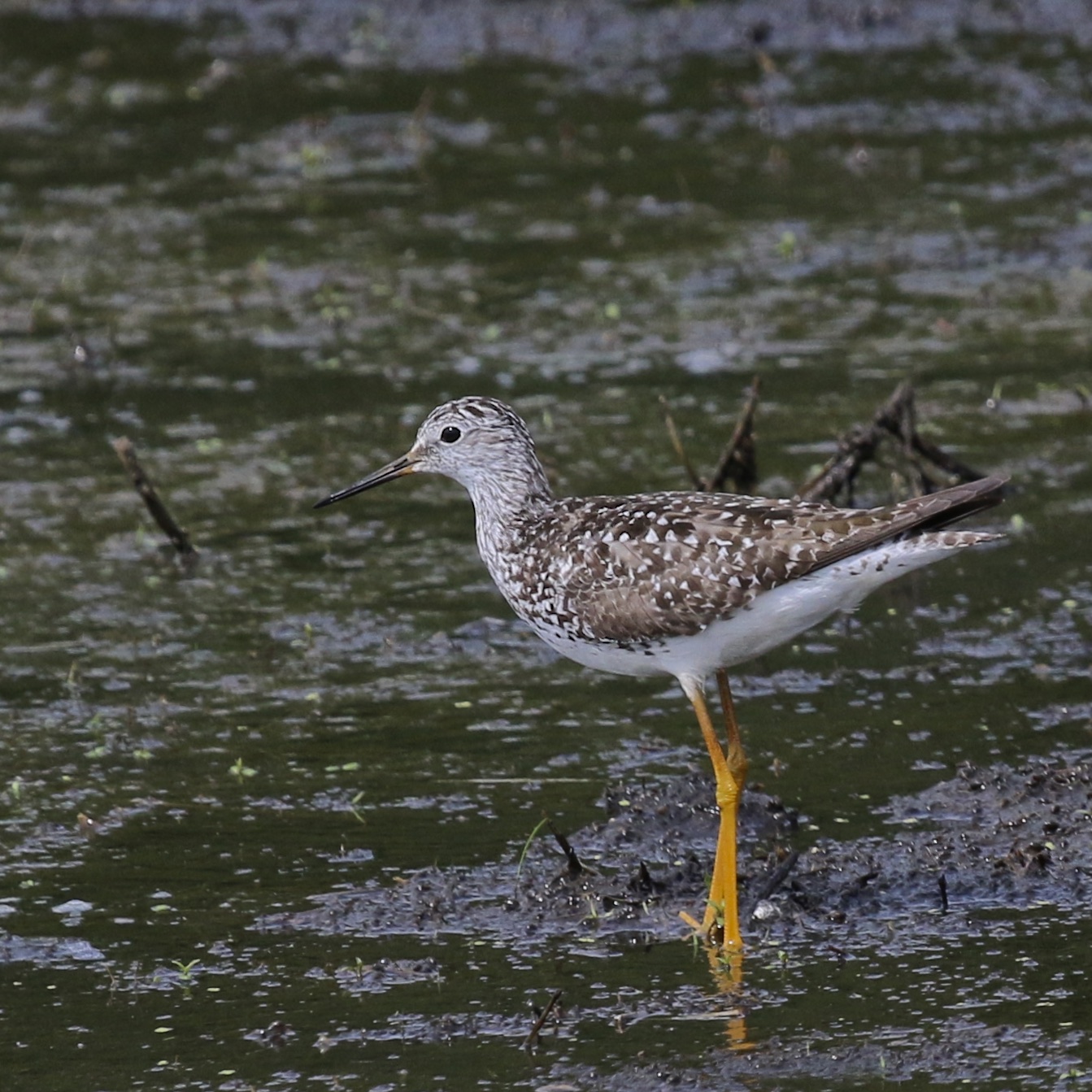 Since my last post on Monday, I've made it back out to the Liberty Loop at Wallkill River National Wildlife Refuge three times, including a brief visit today. The biggest development was when Linda Scrima contacted me on Wednesday to let me know she had a GLOSSY IBIS in the back pond at the loop. I did not get out there to see the ibis on Wednesday because I was playing in my golf league, but I did get out there to see it on Thursday, when I was accompanied by Kyle Dudgeon who got his lifer Glossy Ibis. The bird was still present this morning when I stopped by; both times I've seen the bird it has been in the very back of the back pond. The bird can be seen well with a scope (or even binoculars), but photos were pretty much out of the question. On Wednesday, when Linda first saw the bird, it was closer to the trail and she has provided great shot of the bird for this post – thanks Linda!
The back pond continues to be the best spot in the area (that I know of) for shorebirds. This is what I had there this morning:
Least Sandpiper 15+
Lesser Yellowlegs 6
Greater Yellowlegs 2
Solitary Sandpiper 1
Spotted Sandpiper 2
Killdeer 12
The remainder of the loop also continues to be birdy with the expected species, with a family of Great-crested Flycatchers on the eastern side of the loop being a nice highlight and providing plenty of photo ops. Really, I should have gotten better photos, but sometimes that's just the way it goes.
NOTE: I've checked the Camel Farm a couple of times for shorebirds (I had several Killdeer and 2 Least Sandpipers today finally), and I checked the Citgo Trail at 6 1/2 Station Road Sanctuary today (4 killdeer and 2 Least Sandpipers). Also, please note that the Citgo Trail is VERY overgrown and ticks are a problem. I do not recommend going there.