*Click on photos to enlarge.*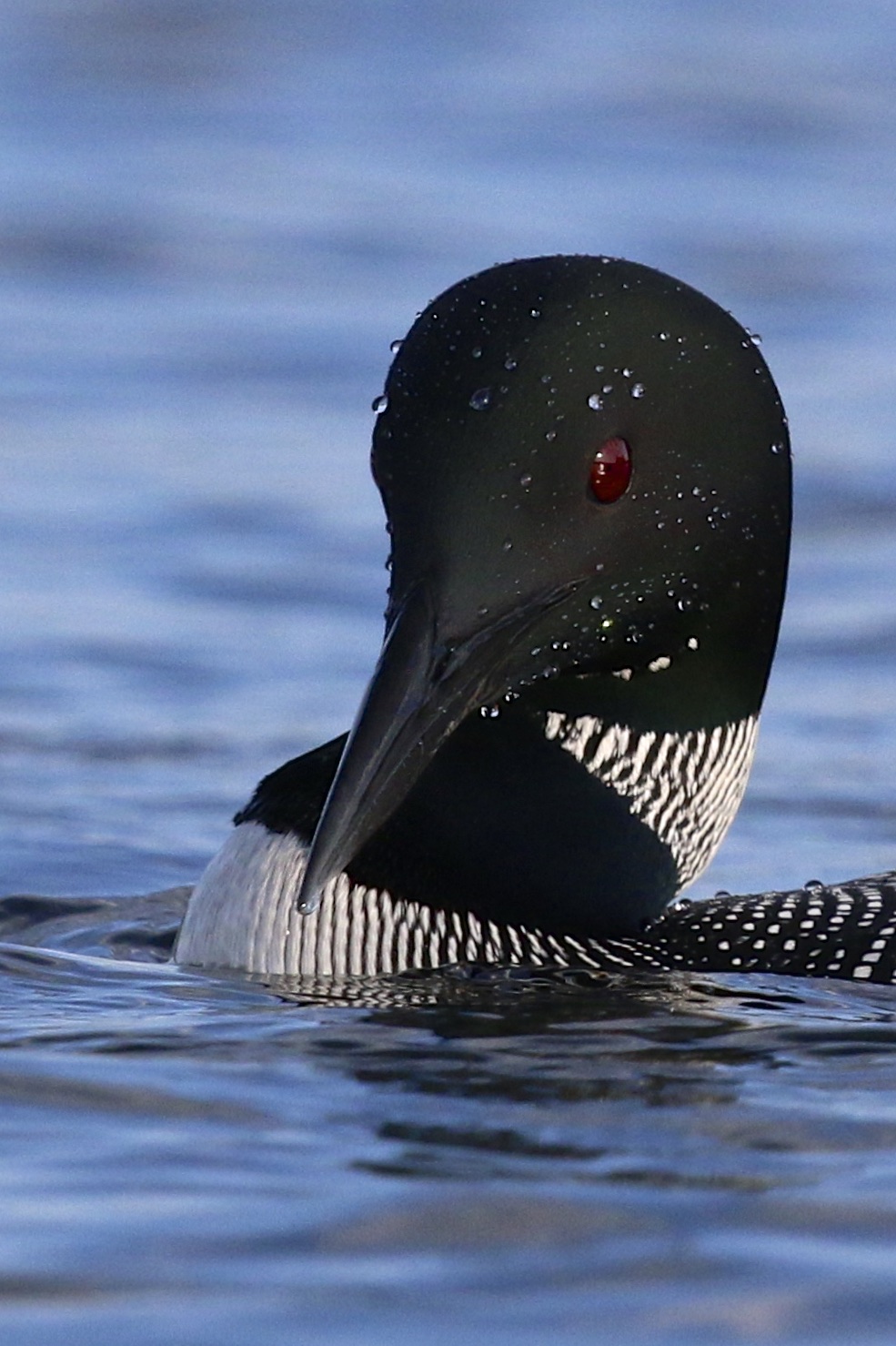 One of my main goals for my weekend trip to the Adirondacks was to photograph the Common Loons. A couple years ago, Tricia and I kayaked one of the "Fish Creek Loops" in Santa Clara, New York, which included kayaking five ponds with four carries between ponds. We had great luck with Common Loons on that day, particularly in one pond in particular, Follensby Clear Pond. This year I went on my own while Tricia was having a "Ladies Weekend" here at the house. I planned my paddling around the good light; Saturday morning was forecasted to be a little cloudy, so I planned to try in the late evening when skies were forecasted to be clear.
As I put in and head out, I was immediately a little bit worried. The water was very choppy, with waves lapping over the front of my kayak as I made my way out. I had seen a single Common Loon from the shore and I headed in its direction. I worked my way around a small island to get the sun at my back, but when I got to where I thought the loon should be, the loon was not to be found. I eventually located the bird, but it kept its distance. I tried for some distant photos, but it was so wavy that I could barely keep the focus point of my camera on the bird. This was discouraging, but the pond is very large, so I figured I would just paddle the perimeter and see what I could find.
In the northwest section of the pond, I saw two more Common Loons. I paddled far and wide around the birds to get the sun at my back. The water was much calmer here, and I stopped paddling and just floated, my kayak drifting slowly towards the birds, which were eventually joined by two more loons. At first the foursome seemed wary of my presence and kept their distance. But as I sat basically motionless, they appeared to get used to my presence and maybe even become curious. Before I knew it, the birds were surfacing from dives less than 15 feet from my kayak! This was just like that first paddle a couple years earlier (when a loon surfaced right next to my kayak within moments of being in the water!). It is difficult to describe what an incredible and almost magical experience it is to see these birds up close like that; diving and interacting with one another. I enjoyed this for a good while, gently back-paddling every once in a while to keep the sun at my back. I love loons; it's hard to convey what a blast this was!
Next post…birding in the Adirondacks – Bloomingdale Bog, Bigelow Road, and Whiteface Mountain.