I was lucky enough to have a fantastic close encounter with a red fox today. The fresh snowfall was the icing on the cake. I watched as the fox successfully dug up several items from the snow and munched on them happily. It's unclear to me what it was digging up, but it definitely looked like some sort of vegetation; maybe someone who knows more about foxes can enlighten us. All photos were taken today, 03/14/23, in Orange County.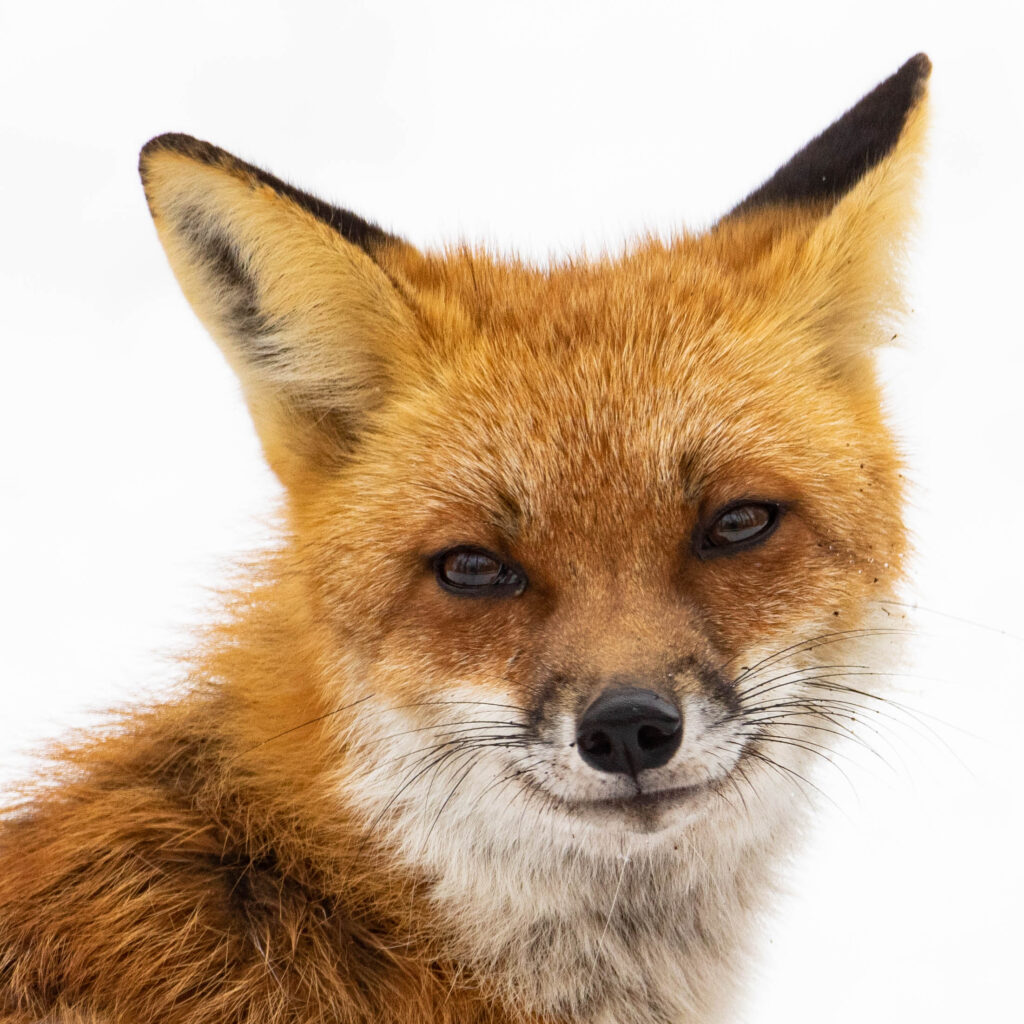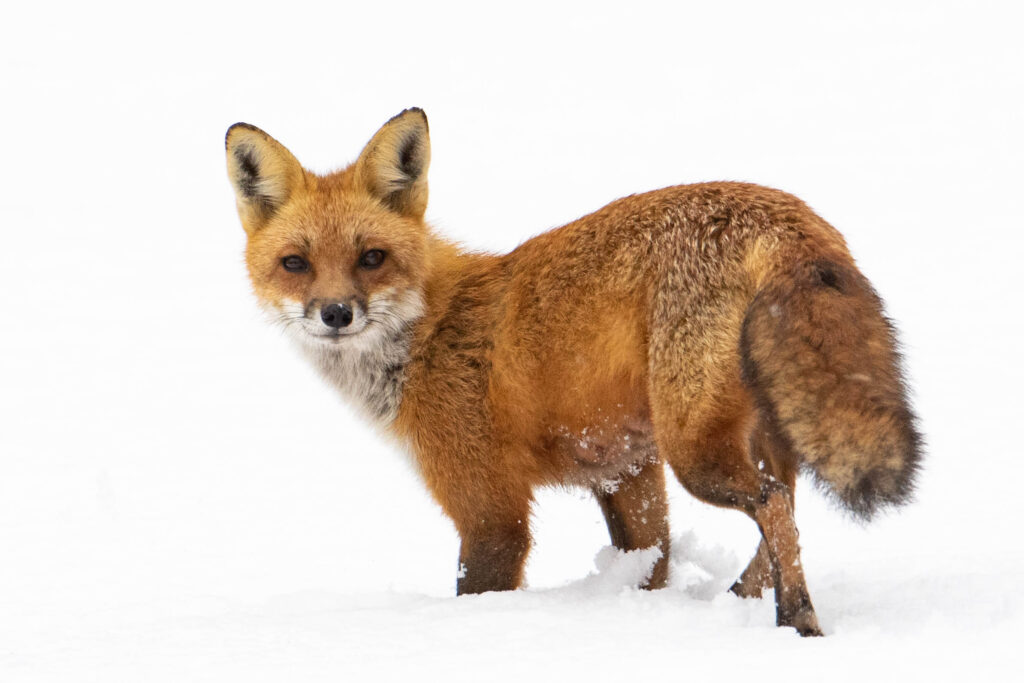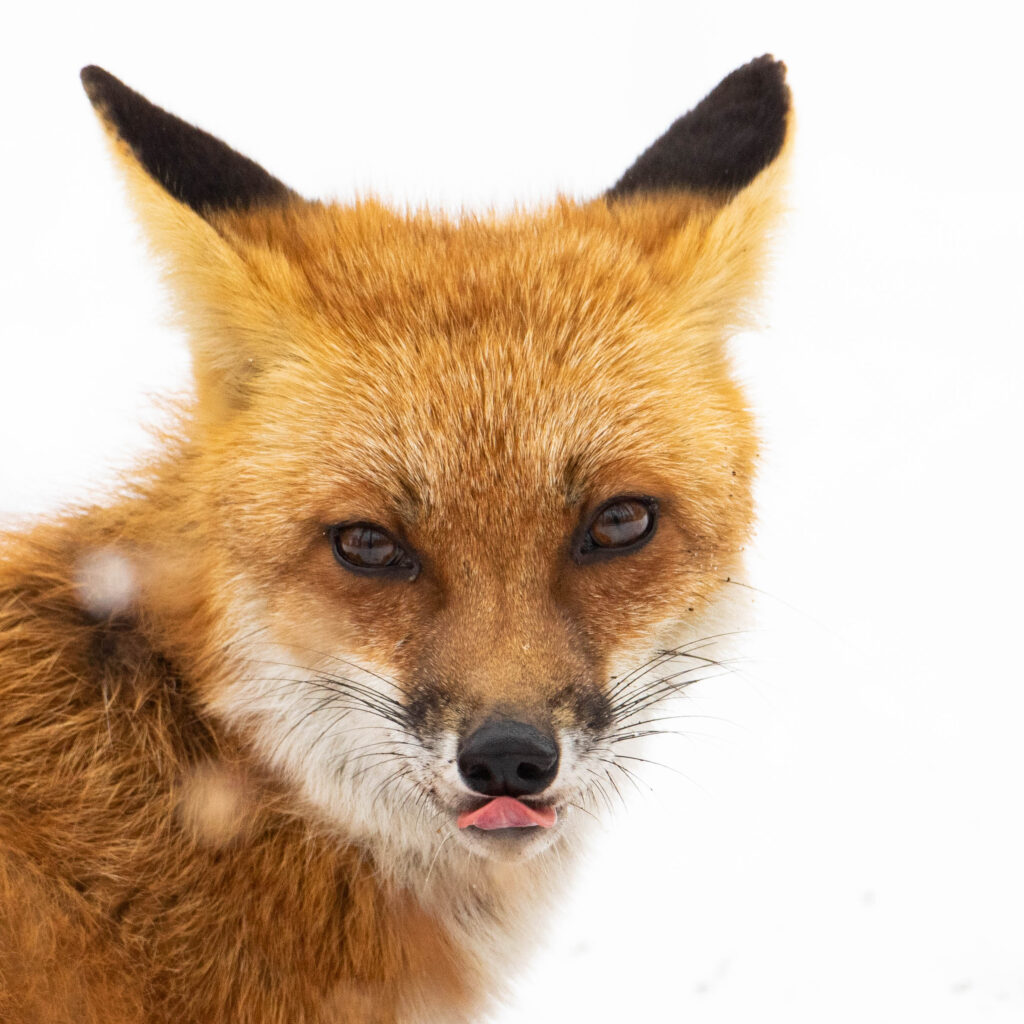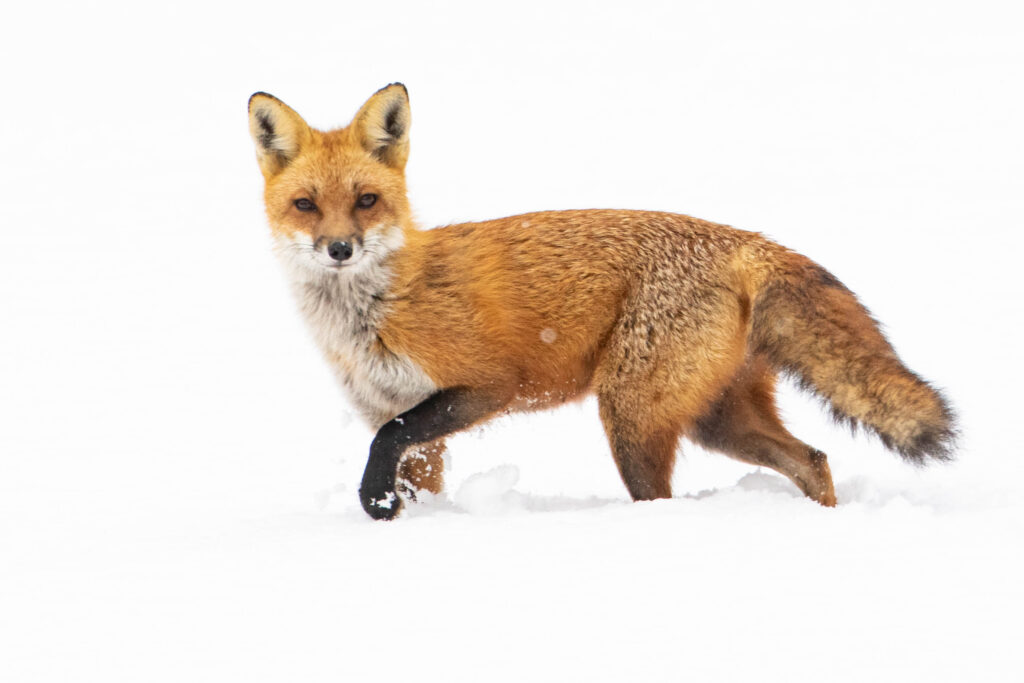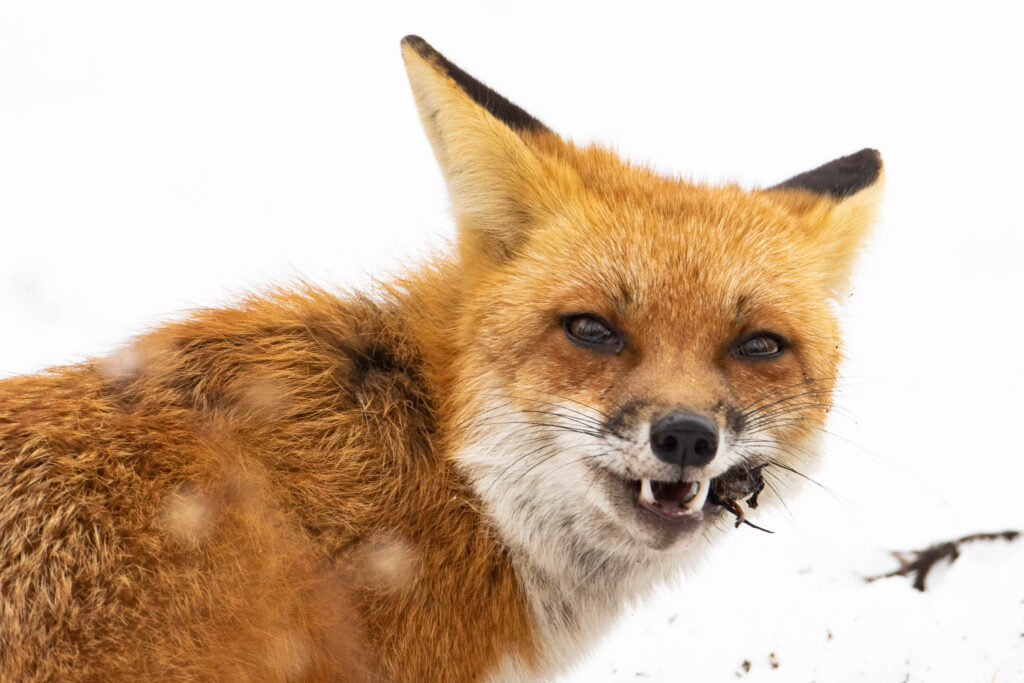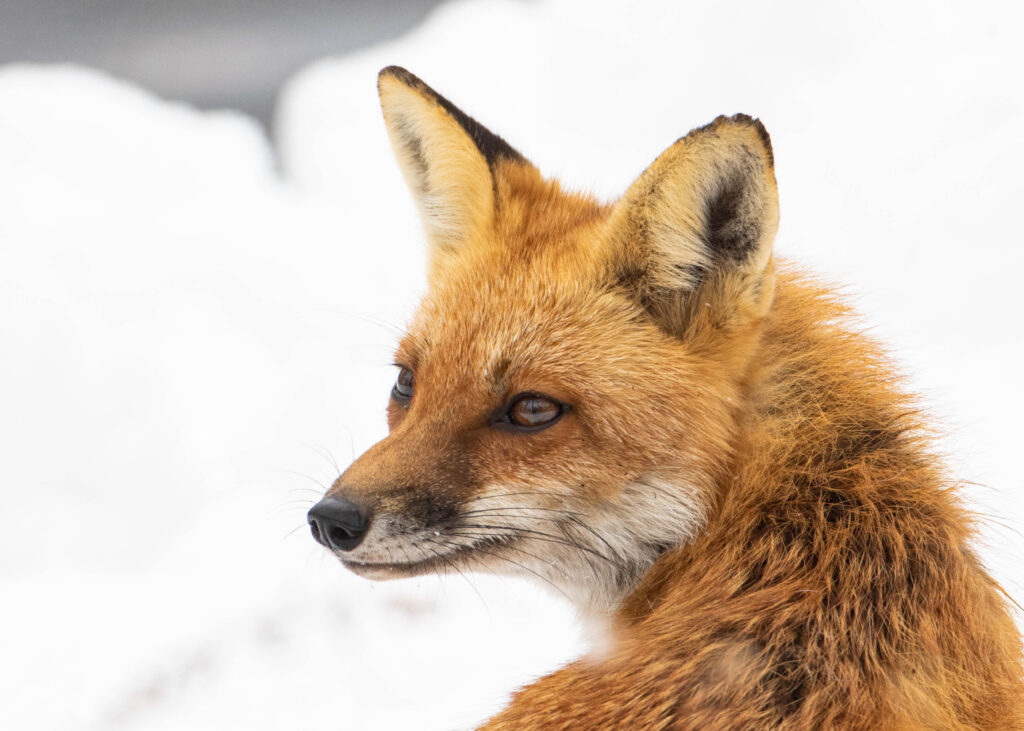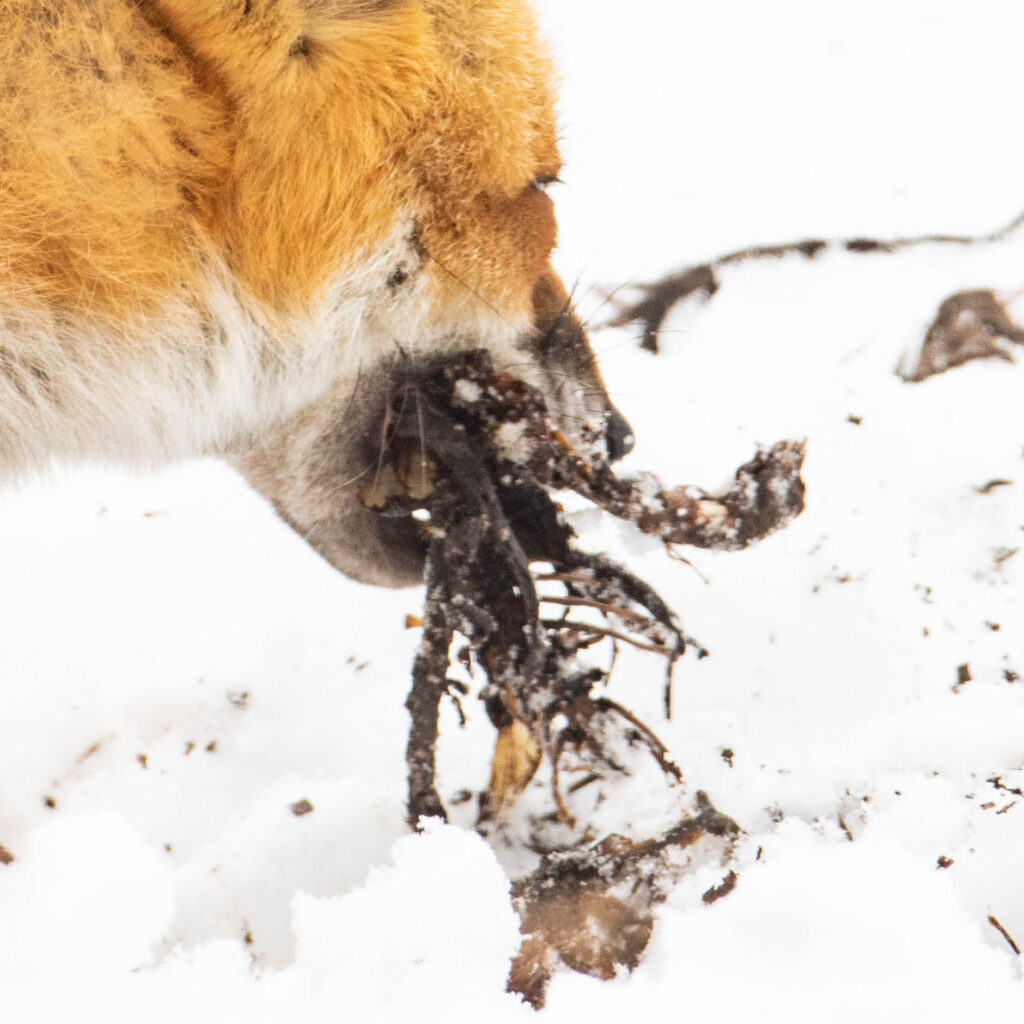 Quick update on this post: I did a brief Google search and I think this fox was maybe digging for some sort of tuber. We all know the internet never lies:

And regarding the fox being pregnant, if you look at the second image from the top, you can see that her teats appear quite full and pronounced.