My best birding of the weekend came on Saturday afternoon. I finally went to the Newburgh Waterfront at the most productive time of the day, only to find it completely dead. I looked across the river to Beacon and saw that there were many gulls present there. I headed over, figuring the birds would cross the river to Newburgh while I was driving. Fortunately, they didn't; as a matter of fact the birds stayed at the Beacon Waterfront until when I left just before sunset. I had a total of (5) gull species for the afternoon; in addition to the expected three species (Ring-billed, Herring, & Great Black-backed), I was able to locate a young Iceland Gull and a young Lesser Black-backed Gull. The LBBG was particularly satisfying for a couple of reasons: 1. It's a bird I somehow missed in 2022, and 2. the LBBG is not the easiest bird to pick out of the crowd.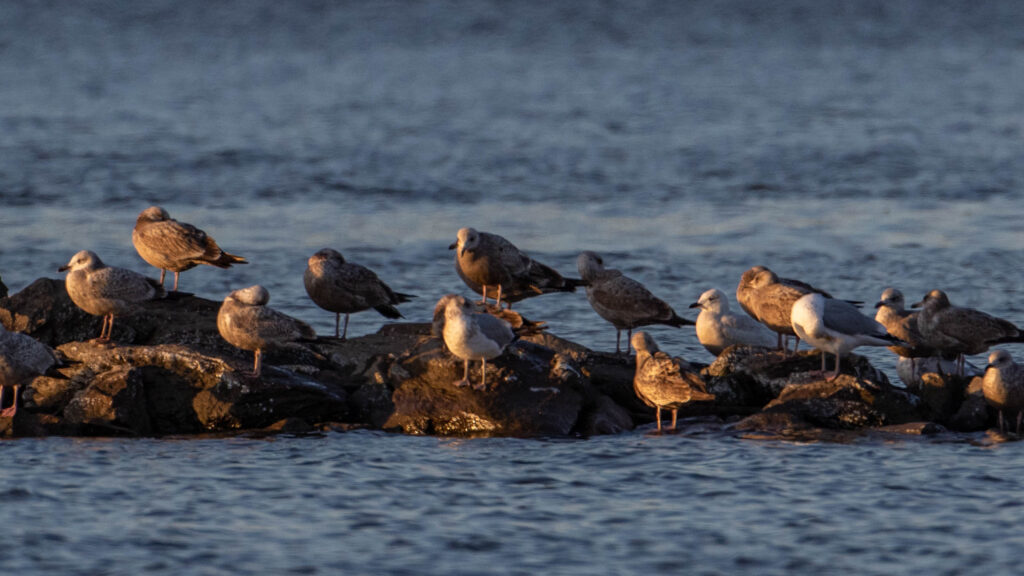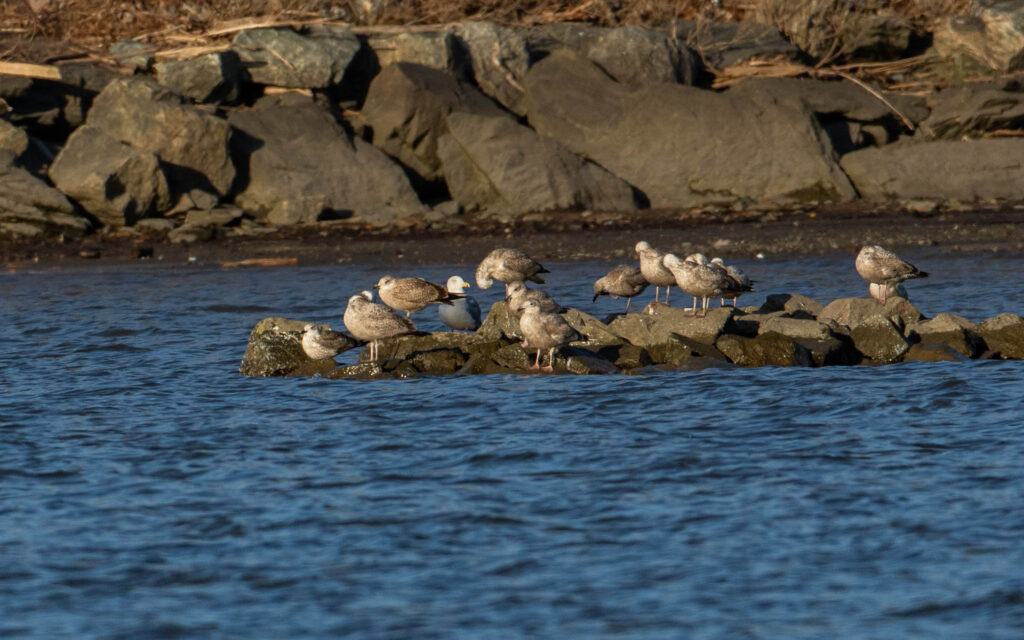 Other good birds on Saturday included a pair of Snow Buntings in the black dirt and my first Common Goldeneye (Wickham Lake) and Merlin (BDR) in Orange County 2023.
Sunday was mostly uneventful. First thing, I birded 6 1/2 Station Road Sanctuary for the first time in ages. It was quite birdy and I was pleased with 27 species in just under an hour of birding. Afterwards, I cruised the black dirt and it was pretty quiet. I found several larger flocks of Canada Geese; I enjoyed sorting through them, but didn't find any additional species.