…is a life bird for me. Thanks to Rob Stone alerting me, I was able to get to Glenmere Lake in Florida NY today after work to see some really good birds, including a beautiful Long-tailed Duck. Here is a very distant photo, heavily cropped: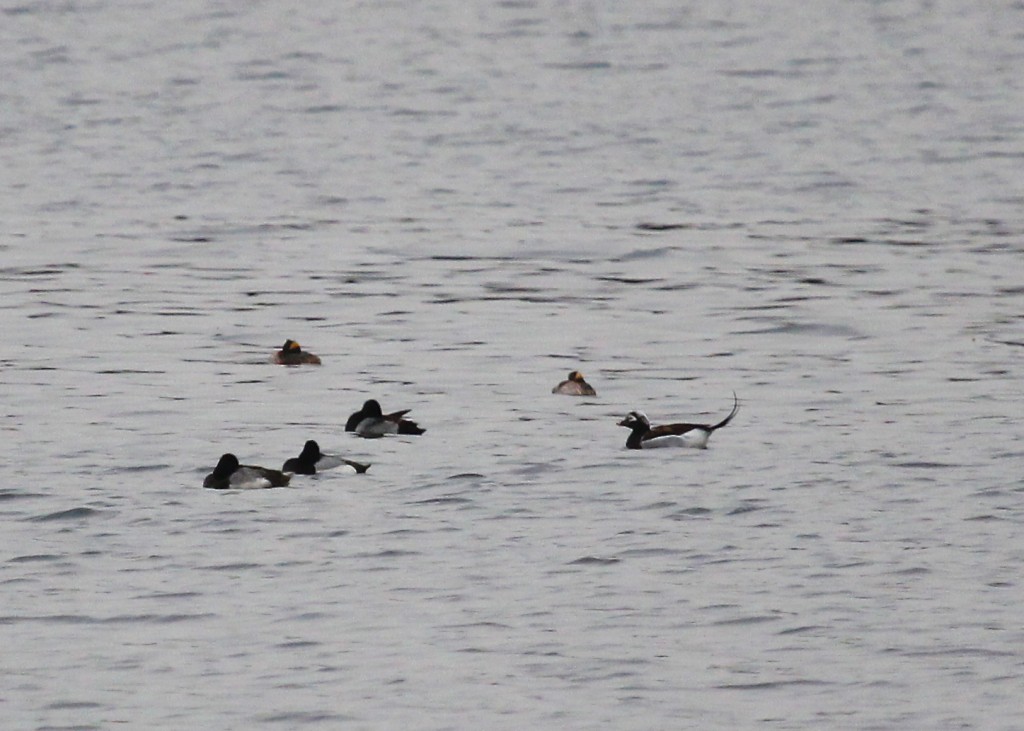 When I got home I read John Haas' post at Bashakill Birder and learned that due to the thunderstorms that passed through last night, there was a major fallout of birds. John wrote specifically about Sullivan County, but I imagine that I saw these birds in Orange County for the same reason. I had never birded at Glenmere Lake before, but it is now on my radar for birding spots. Here is my species list for the day: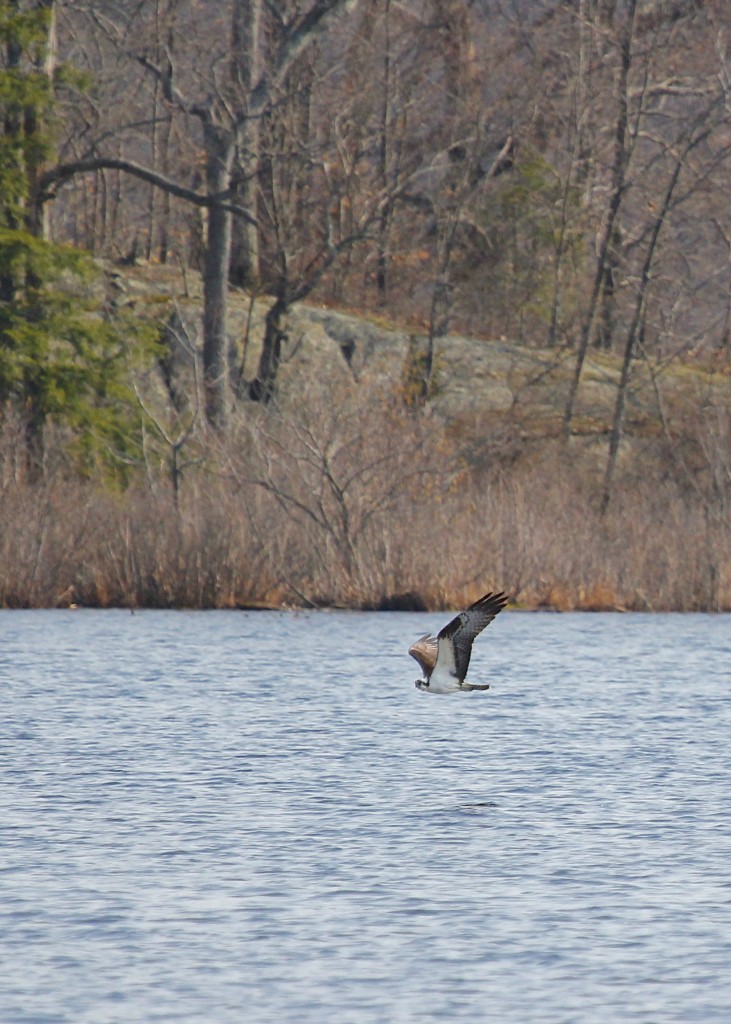 Canada Goose  X
Mute Swan  2
Wood Duck  4
Mallard  5
Greater Scaup  1
Lesser Scaup  8
Long-tailed Duck  1
Bufflehead  10
Pied-billed Grebe  4
Horned Grebe  3
Double-crested Cormorant  5
Turkey Vulture  3
Osprey  2
Belted Kingfisher  1
Red-bellied Woodpecker  1
Tree Swallow  X
Black-capped Chickadee  1
American Robin  X
Red-wing Blackbird X
Here's one more photo that includes five different types of water birds floating together:
Click on the photos to enlarge.