I went out this morning in search of waterfowl. I checked several lakes and ponds in southern Orange County, and finished up at the Wallkill River National Wildlife Refuge's Liberty Marsh. In all, I totaled 17 species of waterfowl. My best bird was Common Loon, of which I found four individuals at three different locations. The hottest spot was definitely Liberty Marsh, which I walked in the rain. Below I've included a complete list of species seen, with locations.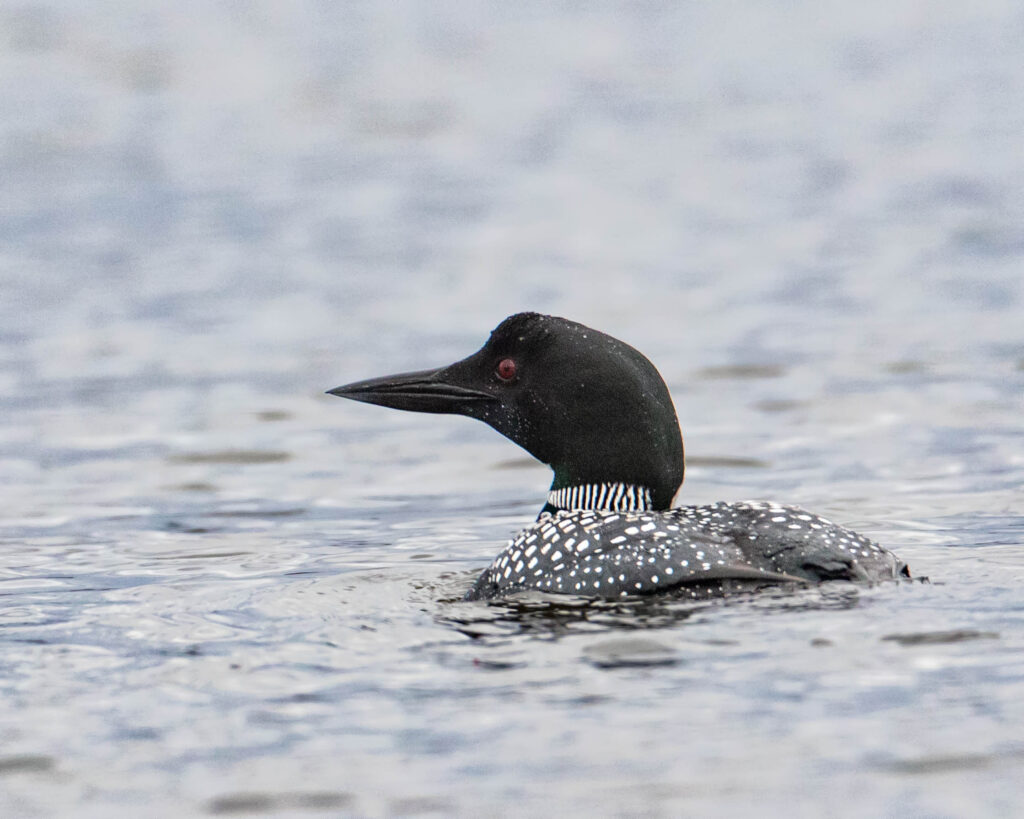 Canada Goose (Glenmere Lake, Beaver Pond, Wickham Lake, & Greenwood Lake)
Mute Swan (Wickham Lake, Liberty Marsh)
Wood Duck (Glenmere, Wickham, Walton, & Liberty Marsh)
Blue-winged Teal (Liberty Marsh)
Northern Shoveler (Liberty Marsh)
Gadwall (Beaver Pond)
American Wigeon (Liberty Marsh)
Mallard (Glenmere, Beaver Pond, Wickham, & Greenwood Lake)
American Black Duck (Liberty Marsh)
Northern Pintail (Liberty Marsh)
Green-winged Teal (Liberty Marsh)
Ring-necked Duck (Glenmere & Liberty Marsh)
Bufflehead (Greenwood)
Common Merganser (Wickham & Greenwood)
Pied-billed Grebe (Liberty Marsh)
Common Loon (Greenwood, Walton, & Round)
Double-crested Cormorant (Wickham, Greenwood, & Round)
Yesterday morning, Linda Scrima joined me, as I headed back to Black Rock Forest. I was hoping for a better look and photos of the Red Crossbills, and Linda was hoping to get them for the first time in Orange County. We had success on one count, as we saw and heard the birds several times and Linda was able to get some documentary shots of the birds, but the birds never really cooperated for better looks/photos. The area by Tamarack Pond is really a fun spot to bird and many good birds continued (Red-breasted Nuthatch, Fox Sparrow, many Golden-crowned Kinglets, Purple Finches, and Brown Creepers).
On our way out, we ran into Ken McDermott who was trying for the birds. He reported later that afternoon that he'd been successful, pushing his total birds in Orange Count to an absolutely astounding 305 species. Congrats Ken!