One of my goals for 2022 is to break 200 species in Sullivan County (I'm currently at 194). I've come up with a short list of possible species to try and catch up with, and Northern Shrike is on it. So, on Saturday morning I headed to the Bashakill to try for the shrike which was there earlier this week. I dipped on my target bird, but it didn't prevent me from having a nice morning birding the Deli Fields. I ran into and caught up with John Haas (Bashakill Birder). John mentioned that it was a slow morning there, but I had 23 species, which didn't seem too bad to me. My best bird was a Hermit Thrush that popped up briefly before disappearing into the underbrush.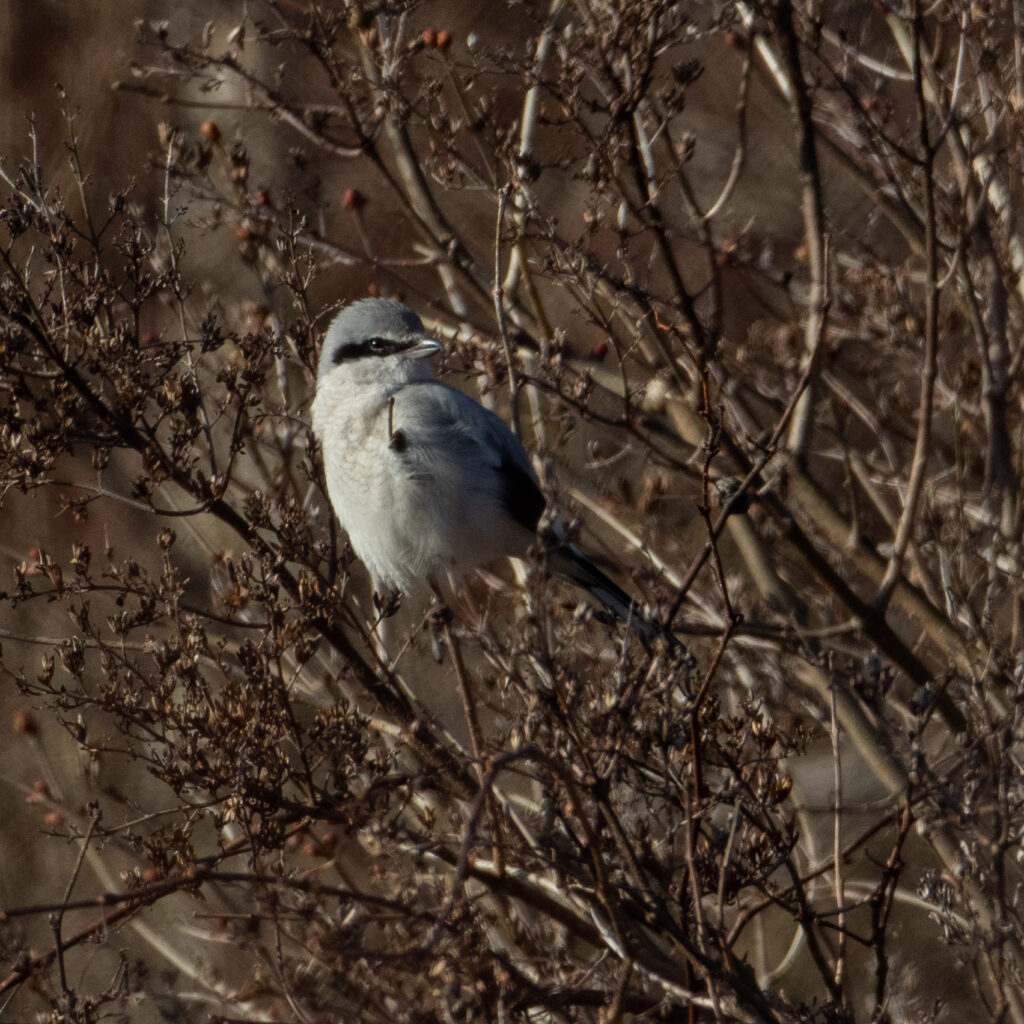 I was back in Orange County for the afternoon and evening, spending most of my time at the Newburgh Riverfront. I enjoyed birding the river and there was enough going on to keep me entertained. The highlight was (3) first winter Iceland Gulls, which I can't get enough of, but I won't torture you with yet another pic.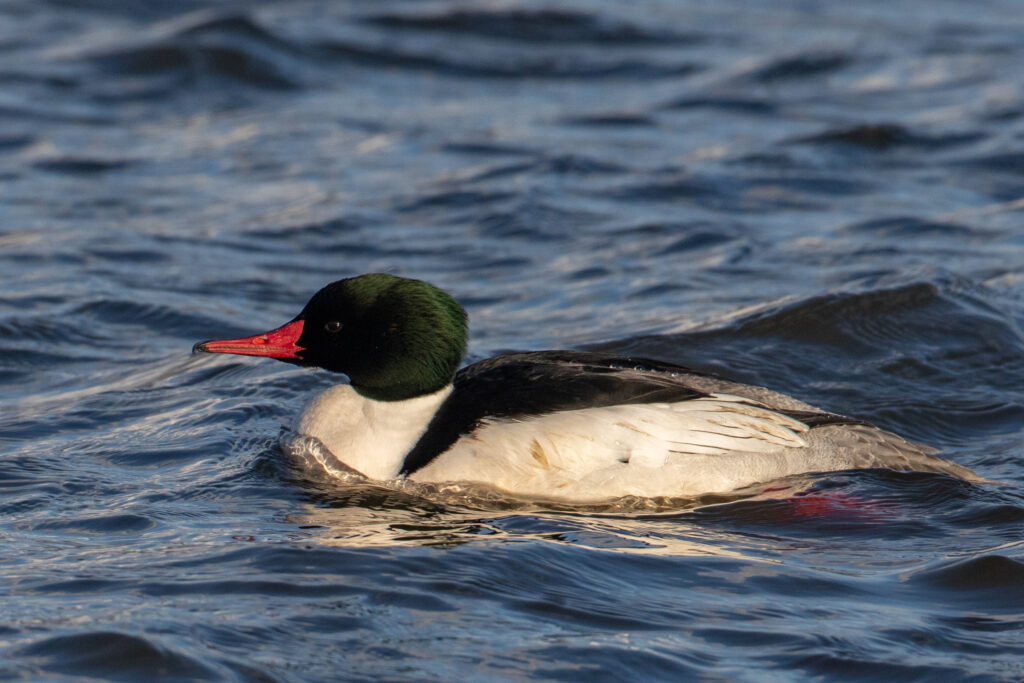 On Sunday morning I tried for the Northern Shrike at Wickham Woodlands Park. With this shrike, I had better luck. The bird was vocalizing frequently and perched close enough at one point to get a decent shot. I was pretty excited, it was fun to actually spend some time with a shrike rather than just a few moments.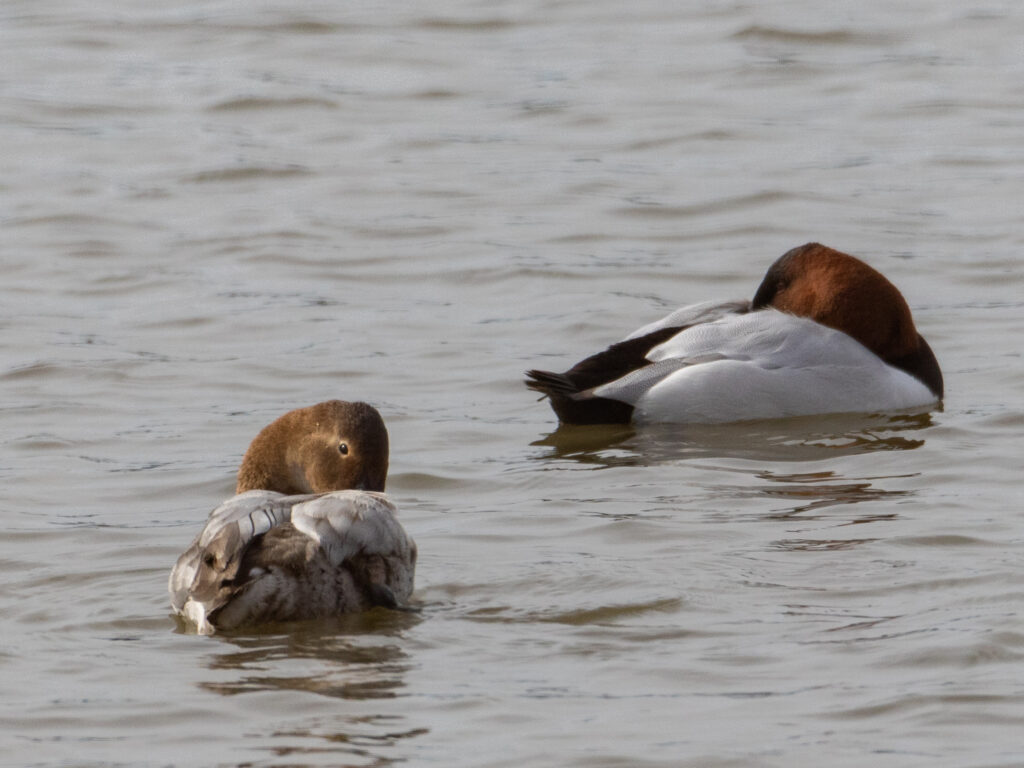 Afterwards, I headed to Piermont Pier. Earlier this week a Little Gull was reported there, and while I know the chances of seeing that bird were astronomical, I figured I would go and just enjoy birding the pier. It was good to see some different ducks – Canvasbacks, Ruddy Ducks, Buffleheads, and a single Common Goldeneye. Gulls were scarce and I only recorded the (3) expected species.
Yard Birds 2022: (25) – No new species since my last post.