My plan this morning was to take a hike in Port Jervis, near Reservoir 3. I decided to take the long way there and meander through the black dirt. Geese were moving around the area, and I sorted through a couple of smaller flocks for rarities but had no luck. Horned Larks were scarce; at one point I heard several birds calling, so I stopped my car and got out. I scanned but was unable to find the larks. I looked to the east, over a field, and a backlit bird was flying about 10 feet above the field straight towards me. I initially figured it was just another crow, but as it got closer I realized it was a Short-eared Owl. The bird flew right to me and sort of did hovering maneuver right in front of me, looking me in the eye the entire time. Then it circled overhead a couple of times and headed on its way. As it flew away, I ran to the car, grabbed my camera, and snapped a few shots. It was a really cool experience, and believe it or not it's the second time a Shorty has done that to me. Years ago, late one evening, after sunset, another SEOW did the same thing, only much closer and for a longer duration. It was mind blowing to an even greater extent.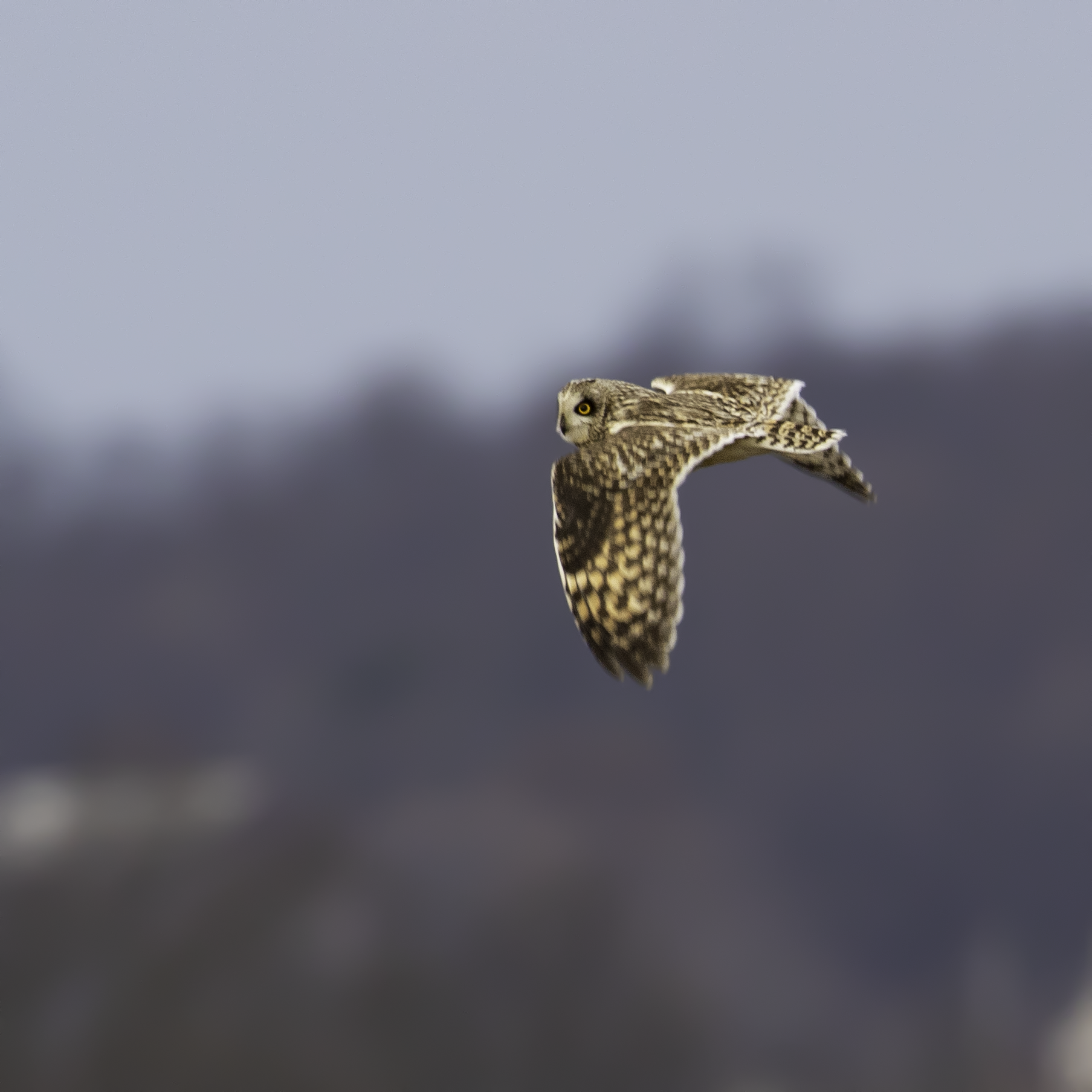 As I made my way towards Port Jervis, I located another flock of Canada Geese. As I was sorting through them, all of the geese went completely silent and motionless. I realized that they were alarmed for some reason and looked around and saw a nice looking Coyote making its way across the field beyond the geese.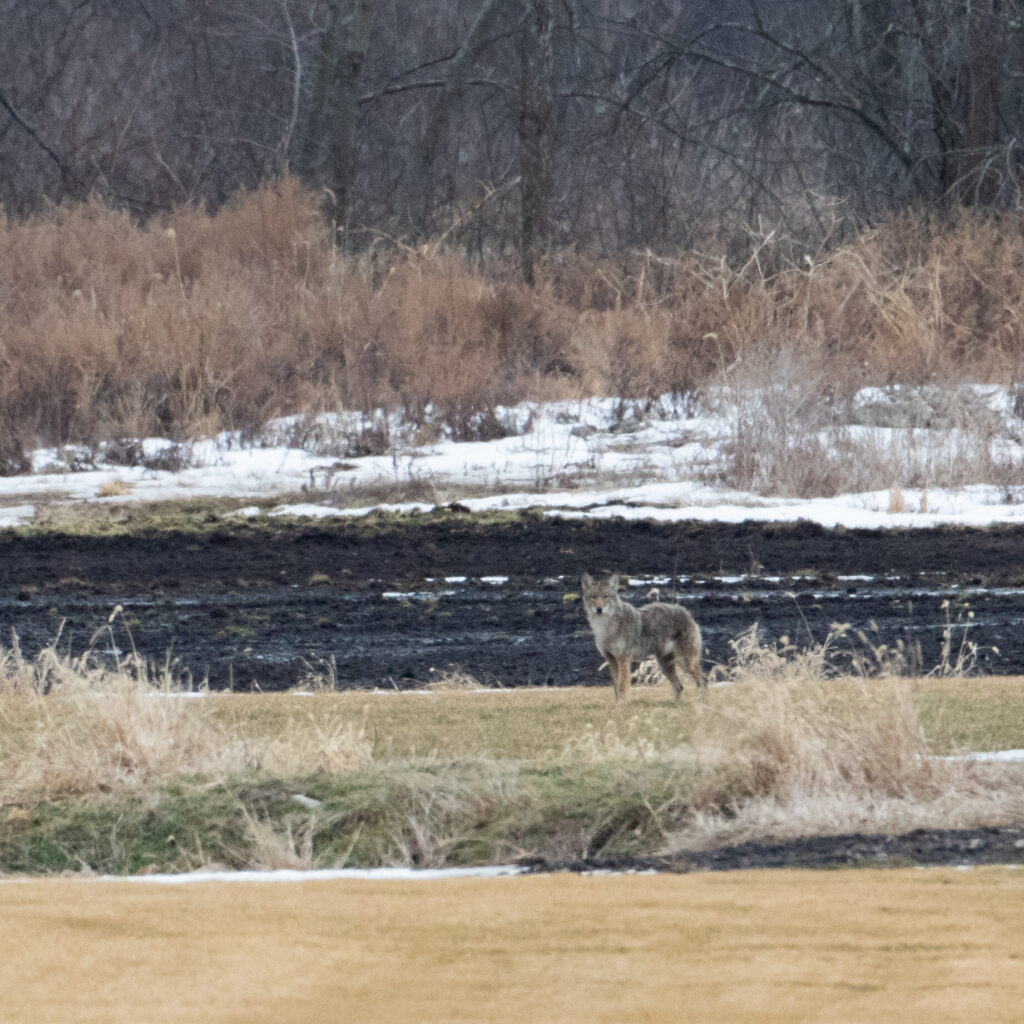 At Reservoir 3, I hiked just over 5 miles. It was birdy in some areas, but mostly not, as I've grown to expect when hiking. I was happy to add several year birds to my list, including two pretty good birds: Hermit Thrush and Brown Creeper. Photo ops weren't happening, but a nice hike and some fresh air was just what the doctor ordered.