I really enjoy the cold and sunny weather we had for most of this weekend. It's a pleasure to gear up and get out into the cold, especially when the sun is out, and ended up with some good birds and some decent photo ops. My best bird by far, was the MOUNTAIN BLUEBIRD in Ulster County that I ran for today. I drove up to Esopus Meadows Preserve first thing this morning. When I arrived just before 9:00, there were already several birders on the bird. By the time I got out of my car, the bird was no longer in sight. I waited alongside Ken McDermott, and we both got our first glimpse of this beautiful bird as it hovered alongside a tall evergreen across the road. The MOBL was a beautiful and cooperative bird, and my 315th bird in New York State. It wasn't a lifer, as I'd seen MOBLs in Colorado back in 2013.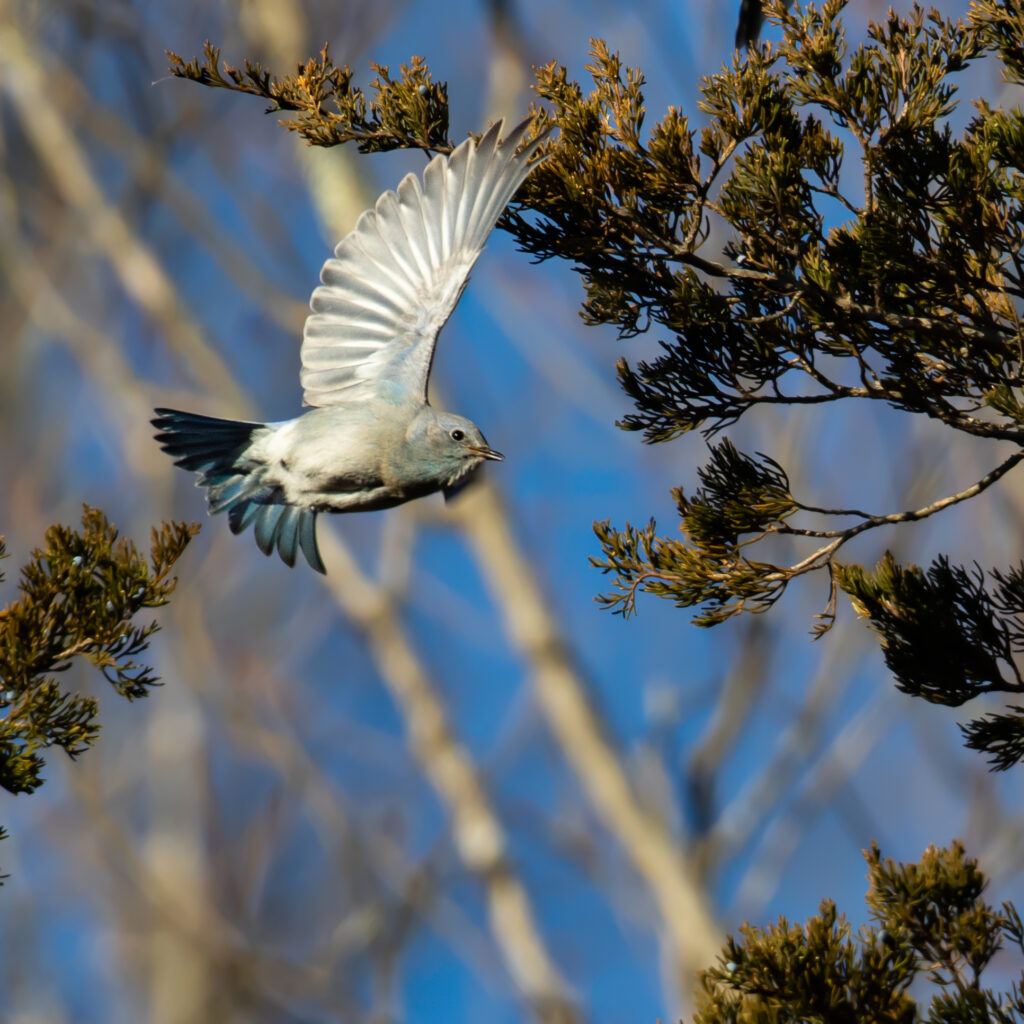 Afterwards, I tried for gulls/waterfowl at the Hudson River, first trying from Long Dock Park on the Beacon Side, and then from the Newburgh Waterfront. I didn't have any luck with gulls nor ducks, but I did finally catch up with the Tennessee Warbler which has been hanging around near the sewage plant.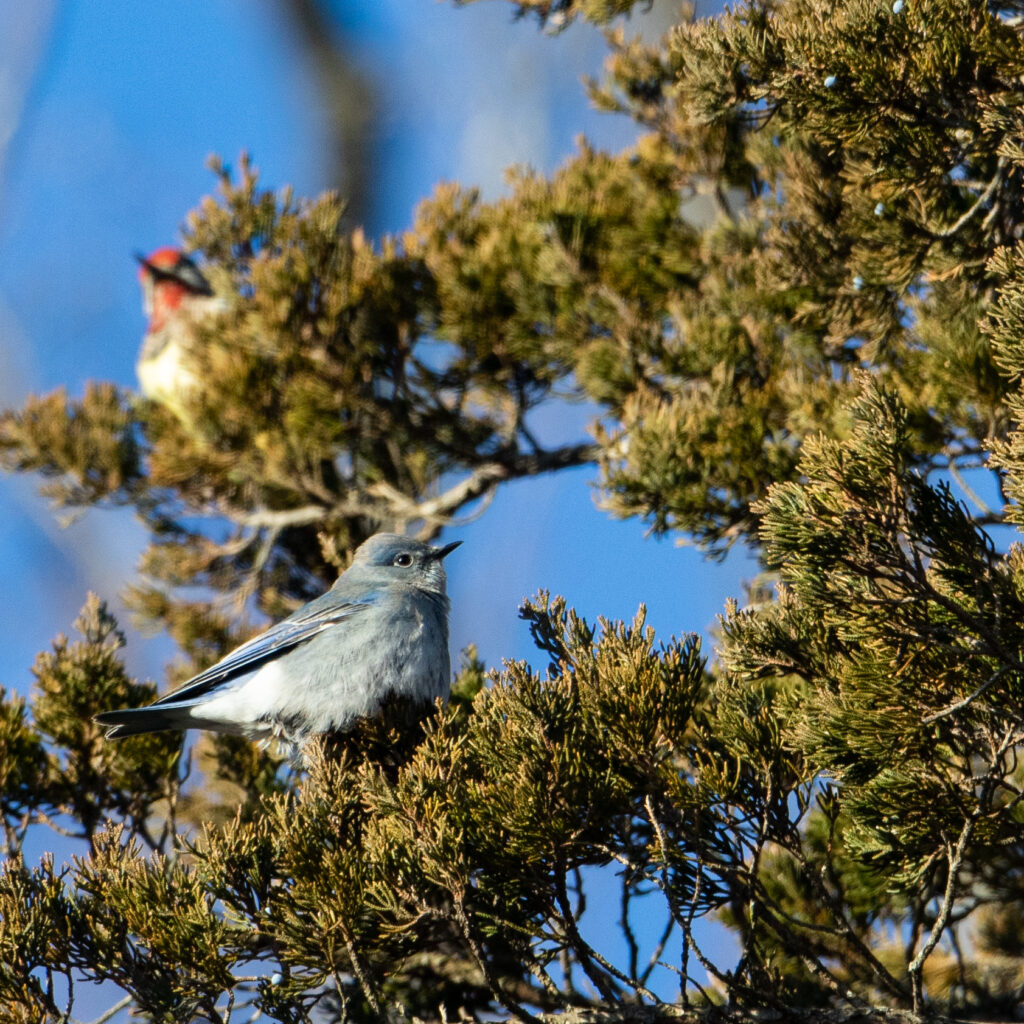 Saturday was less successful, but it was still good to be out. In the morning I participated with Linda Scrima in Mearns Bird Club's Orange County Winter Waterfowl Count. Unfortunately it was a bit of bust for me – I had a total of only (5) species of waterfowl (Canada Goose, Mute Swan, Mallard, American Black Duck, and Common Merganser). I think this is the first time doing this that we did not find a rare goose of some kind. In the evening I went to the Newburgh Waterfront. It was COLD! And a bust for gulls, but I enjoyed a close up Common Merganser and (4) Bald Eagles flying over pretty low.