What a morning! My first stop was Wickham Lake, which I thought was going to be a total bust because the lake was completely obscured by fog. But, I located a Greater Yellowlegs feeding in the puddles along the shore. The light was beautiful and the bird was very accommodating. I also had a Great Blue Heron in some interesting light, so I got some photos of that bird as well. From there, I was heading up to Mt. Peter Hawkwatch, where I was to be the official counter for the day. On my way there, I had a lovely, close encounter with a beautiful coyote. This was the first coyote I've ever seen that showed some curiosity towards me as I pulled my car to the side of the road. It's been a good while since I've seen a coyote, and to get one this confiding was a thrill.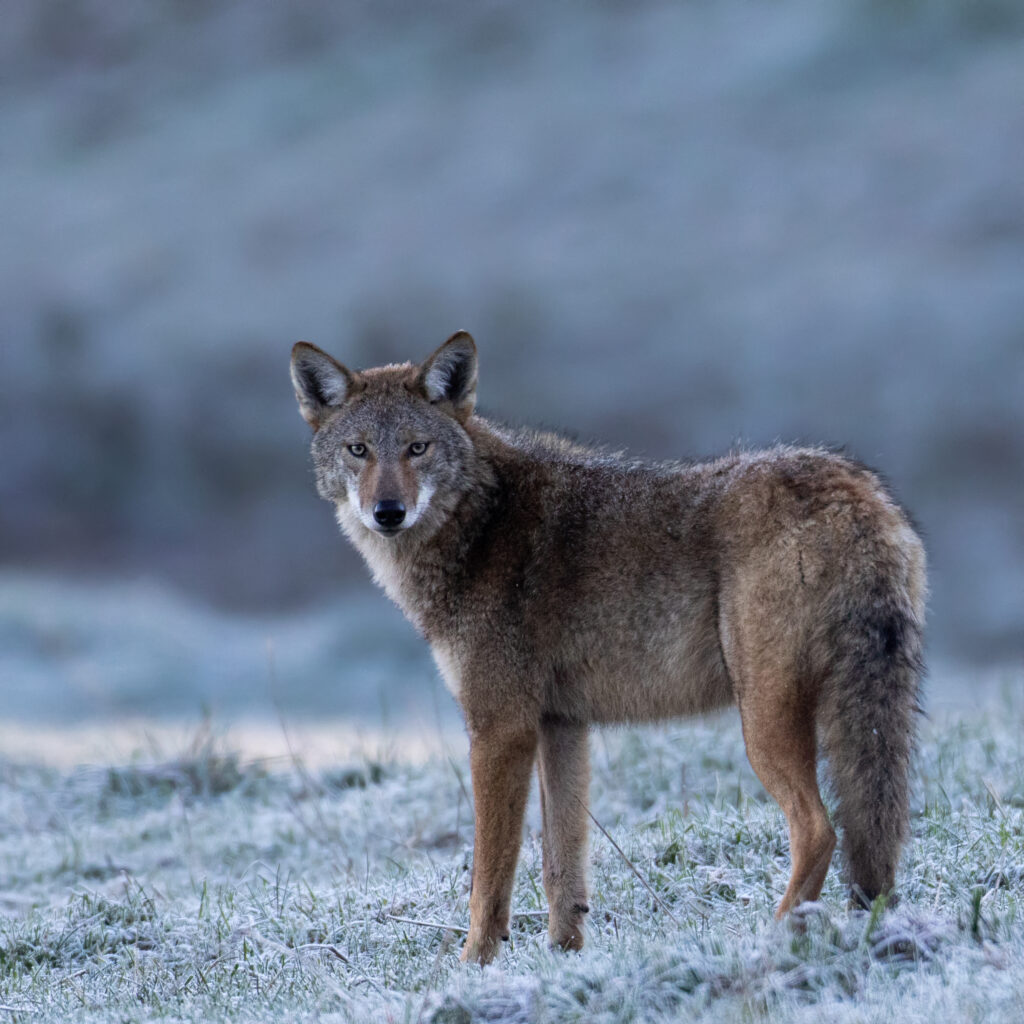 Once I was at Mt. Pete, I was getting the feeling it might be a slow day. There wasn't a cloud in the sky, and although the wind was from the northwest, it was just the slightest breeze. I had no raptors at all for nearly 2 hours. Then, I picked up a bird to the northeast of the platform – I immediately recognized it as a young GOLDEN EAGLE! I was so happy, the bird circled up and eventually migrated directly over the platform.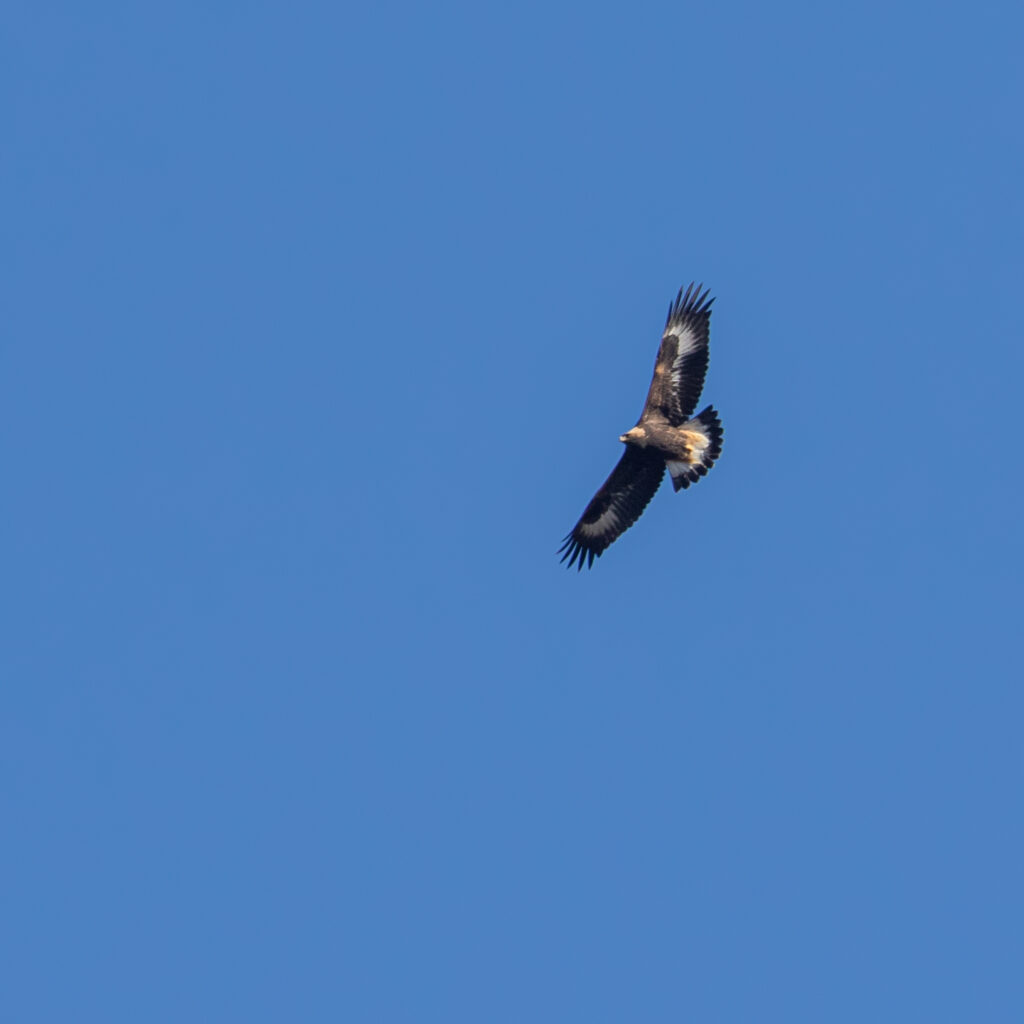 After the excitement of the Golden, my prediction came true and it was an incredibly slow flight. I had a total of only (8) migrating raptors in 6.75 hours of counting. I did have one other highlight though, I found a Purple Finch, which was a new 2021 county bird for me, bringing my total to 203 species this year in Orange County.