I have to thank birding bud Maria Loukeris. This morning she forwarded a Birdcast email about Tropical Storm Fay. At that point, the storm wasn't even on my radar, but I soon learned that Fay was forecasted to pass right through our area this afternoon and into the night. With that in mind, I headed over to the Hudson River after work, hoping the storm would bring in some interesting birds.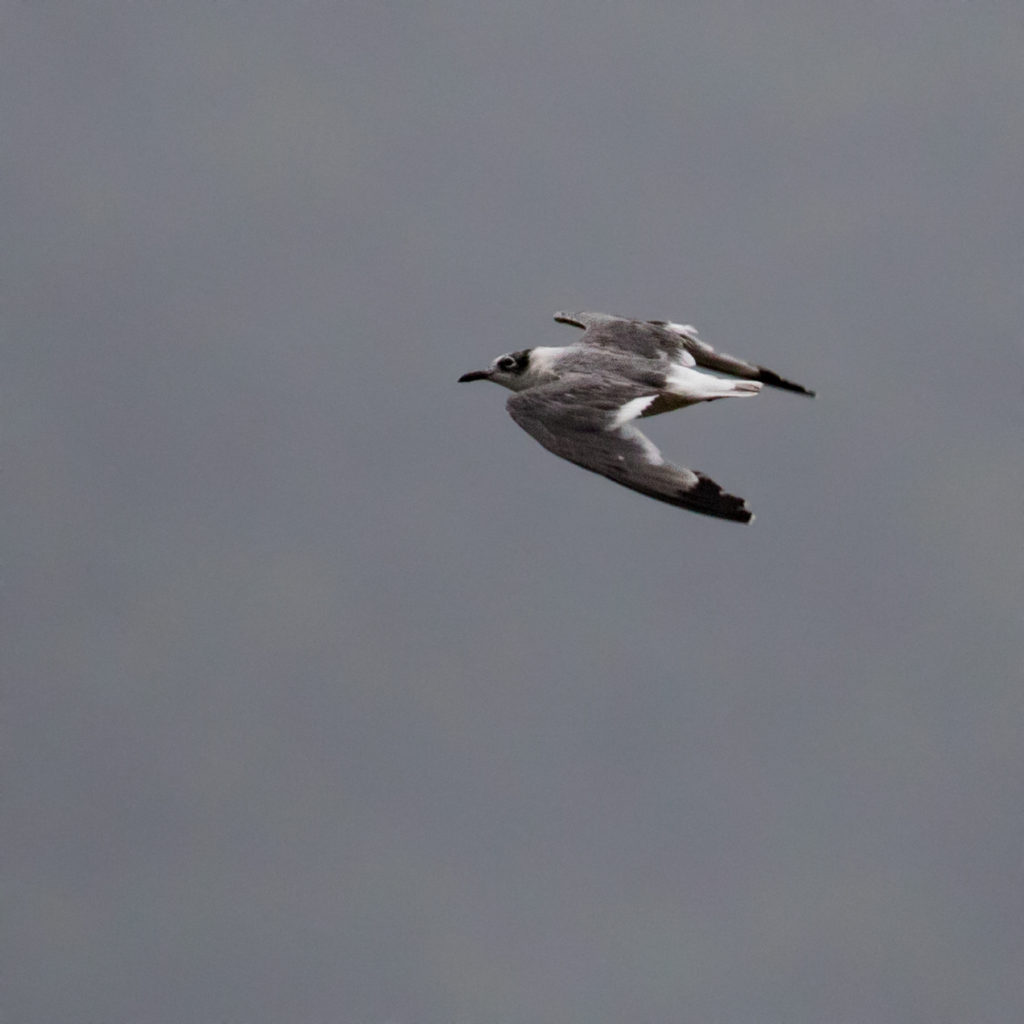 My first stop was at Plum Point, where I used the pavilion to stay dry and still be able to scan the river. After about forty minutes or so, I had an interesting gull fly by. UPDATE 07/11/20: The ID of the interesting gull in question has been corrected; the bird is not a Laughing Gull but rather a FRANKLIN'S GULL! I was up early and out at the Hudson River when John Haas gave me a call. He was looking at the photos on the blog (rather than an iPhone shot of the back of my camera), and he was having his doubts about the bird being a Laughing, and that he was leaning towards it more likely being a Franklin's. He wasn't very familiar with the bird in this plumage, but he mentioned the white tips on the primaries, as well as the more extensive white on the nape. A little later, Richard Guthrie reported on the Mearns app that the bird was in fact a Franklin's Gull. I'm going to go back now and look at my photos vs the books and see what I can learn. The good news for me is that the FRGU is a life bird for me, number 422 worldwide!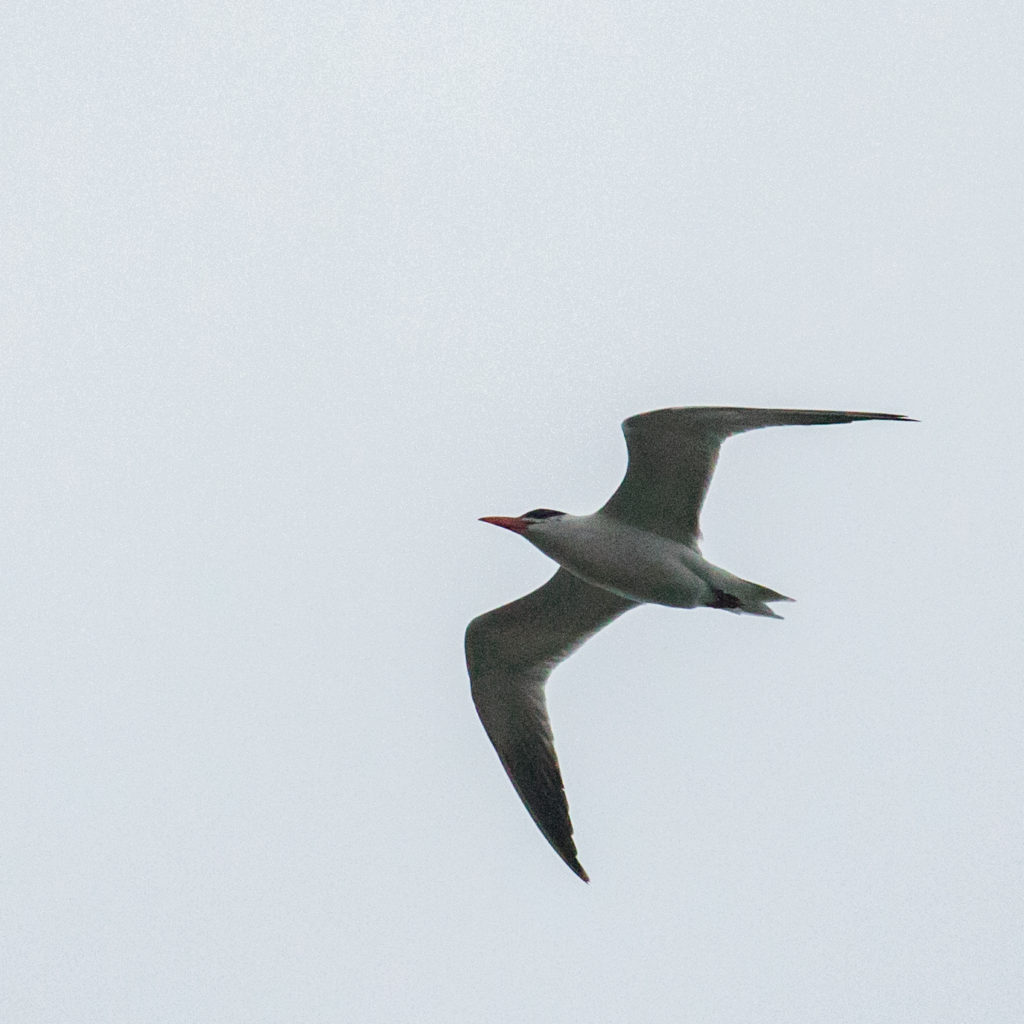 My plan was to just bird from Plum Point, and then head home. But, I got some more help, this time from Rob Stone. He said I should definitely head over to the Newburgh Waterfront before heading home. There was a break in the weather, so I decided to do just that. Before I left , though, I also had an Osprey, which I thought was interesting.
At the riverfront, shortly after my arrival I located a tern flying high overhead. I actually wasn't sure what kind of tern it was, I guess I was kind of freaking out and I was taking photos in an effort to document. The bird stayed at a pretty good height and eventually disappeared from view, heading south along the river. Looking at photos afterwards, it became clear that it was a CASPIAN TERN. I'm surprised I didn't get the ID right away, but that's how it goes sometimes. What a night! And, with the storm continuing through tonight, I'll be back at the river at first light, hoping for more goodies.