One of these days I'm going to write a post about timing and luck in birding. This afternoon I had an appointment in Newburgh. I scheduled it perfectly (do we create our own luck?), finishing my appointment in time to go to the Newburgh Waterfront to try for gulls before sunset. As luck would have it, there were many gulls present, mostly floating out on the river. I started scanning, and quickly got on a first winter ICELAND GULL.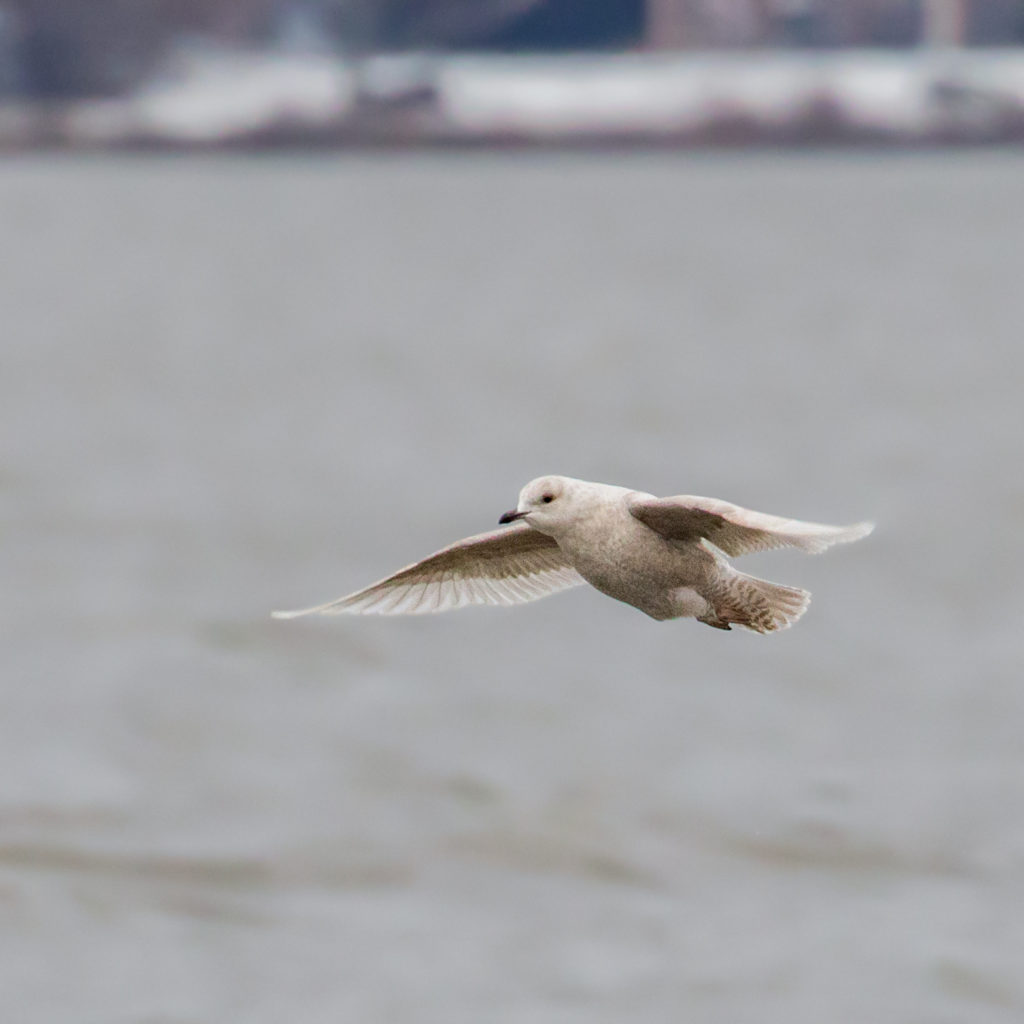 Shortly after I got on the bird, many of the gulls picked up and and then put down on the roof of Gully's. They didn't stay for long and moved back onto the river. It took me a little while to relocate the bird, but when I did, it was with a second ICELAND GULL! I was able to document the two birds together before they once again flew from the river to the roof of Gully's. John Cavalari joined me at that point and got his lifer Iceland Gull, which was awesome.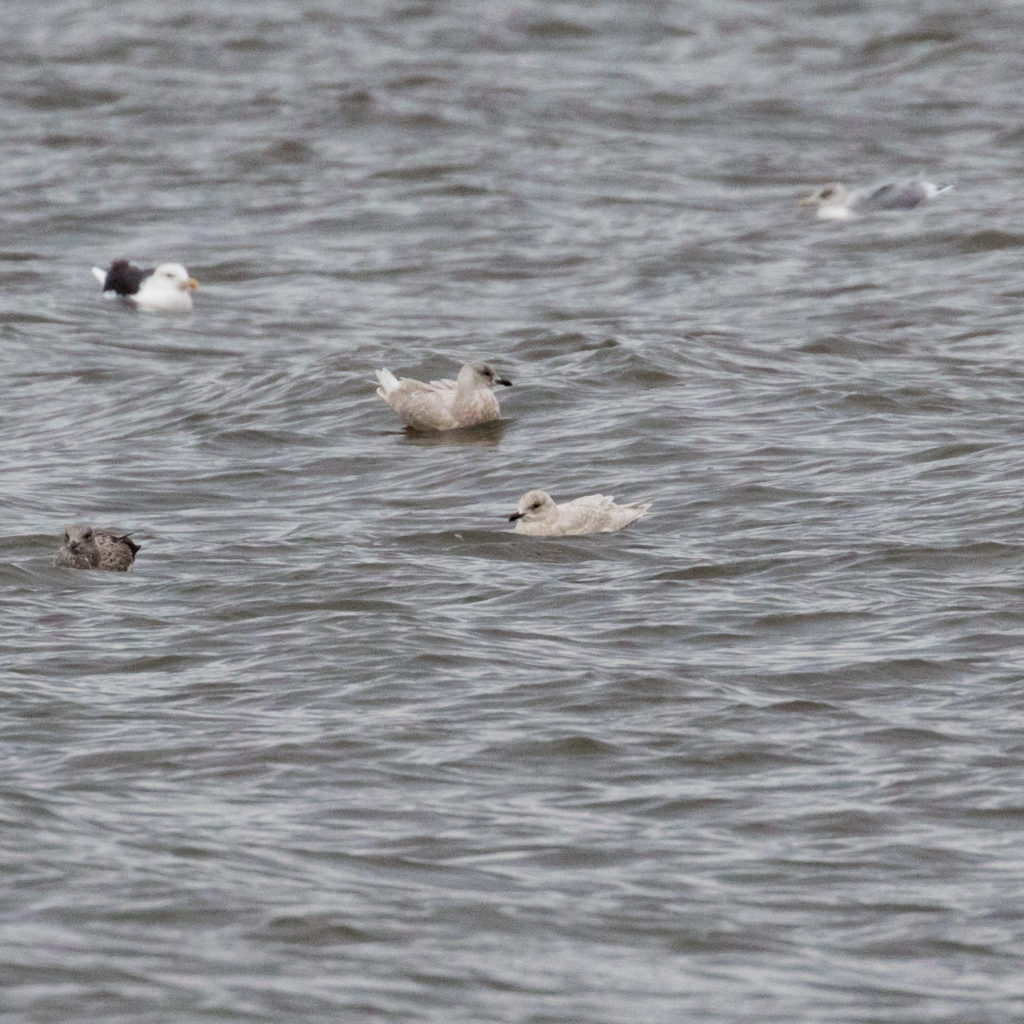 John left and I decided to scan the remaining birds on the river one final time. When I did, I found a third Iceland Gull! I immediately pointed my scope back at the roof of Gully's, and sure enough the other two were still there! Those of you who know me know how crazy I am for gulls; to get a single good gull in an evening makes me freak out. Imagine how I was with three! Awesome birding.