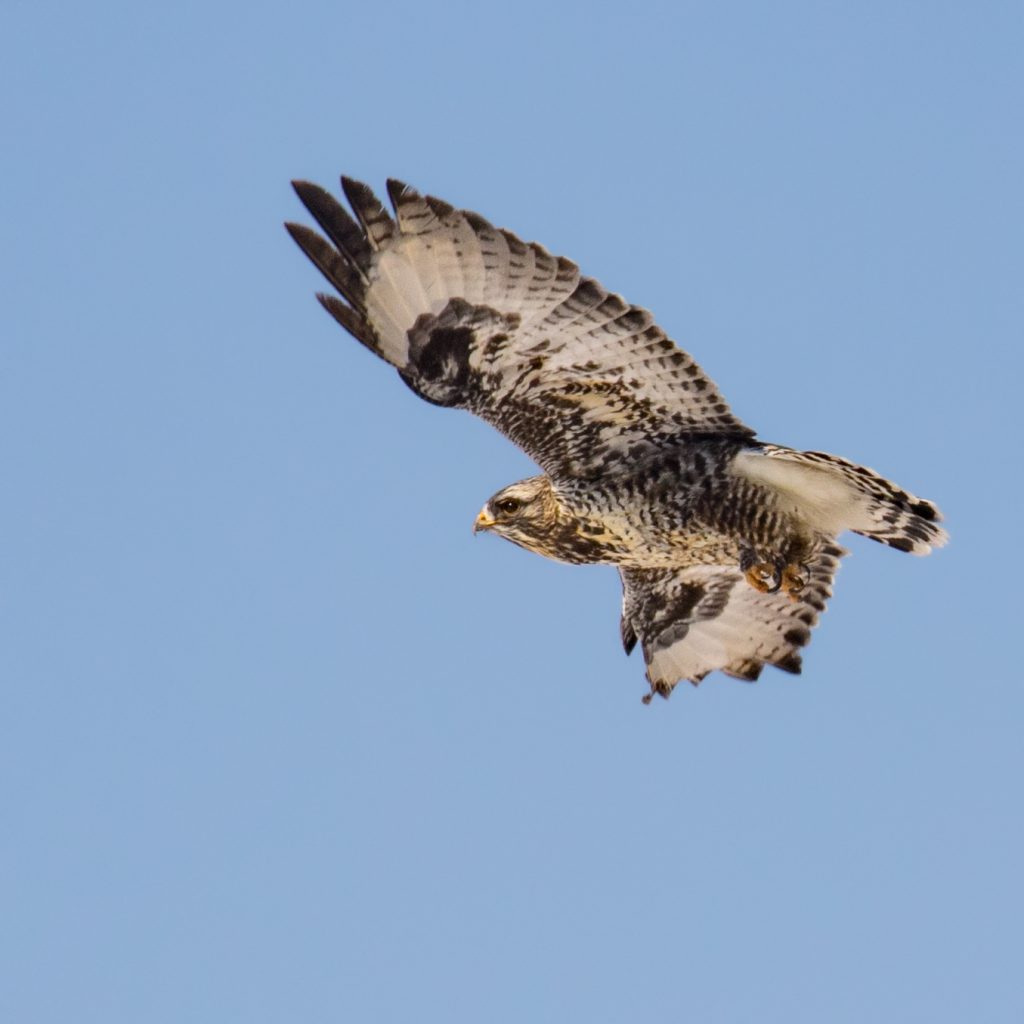 There were some good birds reported locally this week, so that gave me some targets for today. At first light I headed over to Glenmere Lake to try for the Red-necked Grebe that Kathy Ashman located yesterday, and fortunately bird was still present. Kathy also showed up, and the bird put on a pretty good show as it tried to swallow a fish that was just way too large. Eventually a Ring-billed Gull swooped in and stole the fish, putting a halt to the grebes attempts. Glenmere is one of the few lakes with open water in the county, and including the grebe, I had 10 species of waterfowl: Wood Ducks, Hooded Mergansers, Buffleheads, Mute Swans, Canada Geese, Mallards, American Wigeons, Ring-necked Ducks, and 2 COMMON GOLDENEYES.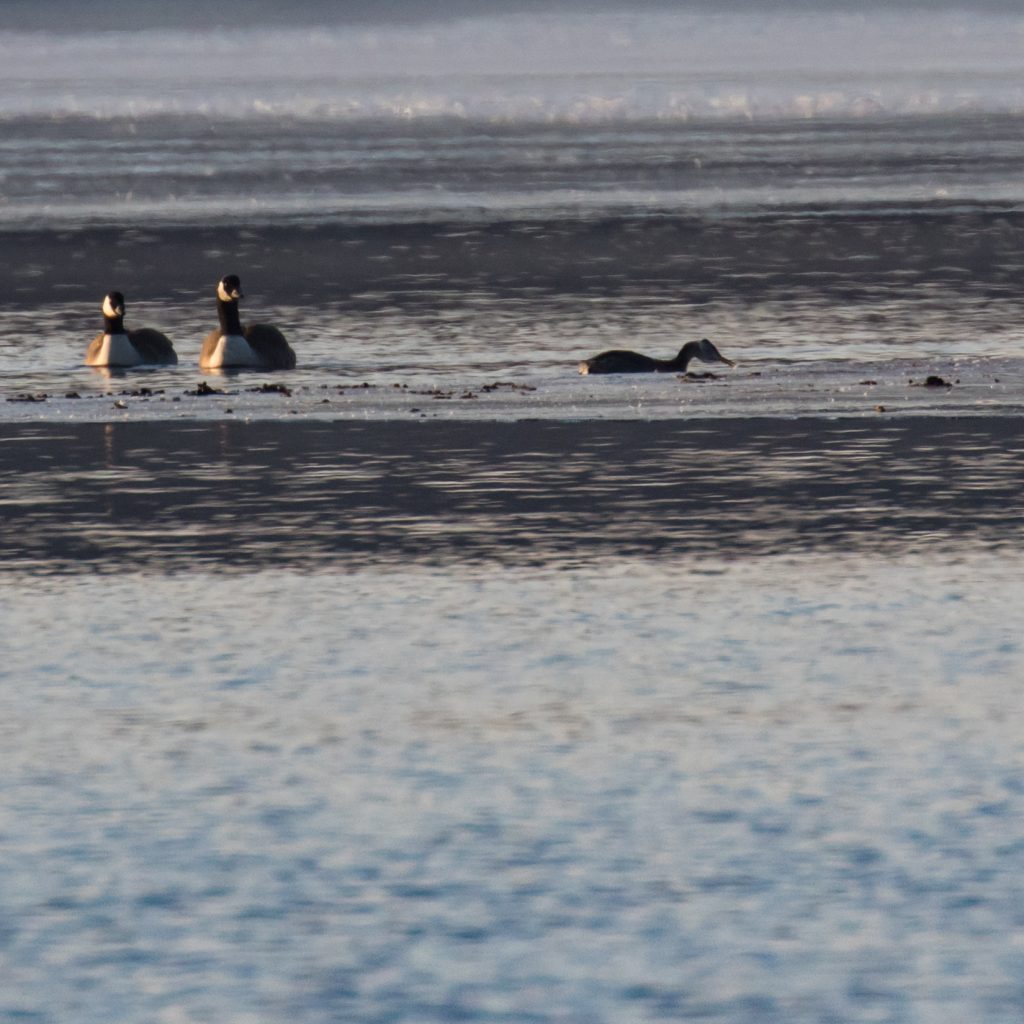 I then cruised the black dirt for a while – I had several large groups of Canada Geese, maybe around 5,000 total, I sifted through them all and unfortunately did not located any other species. I did alright for raptors; I had my first Sharp-shinned Hawk in the count for the year, several Red-tailed Hawks, Turkey Vultures, an American Kestrel on a wire, and I got some decent shots of a Rough-legged Hawk.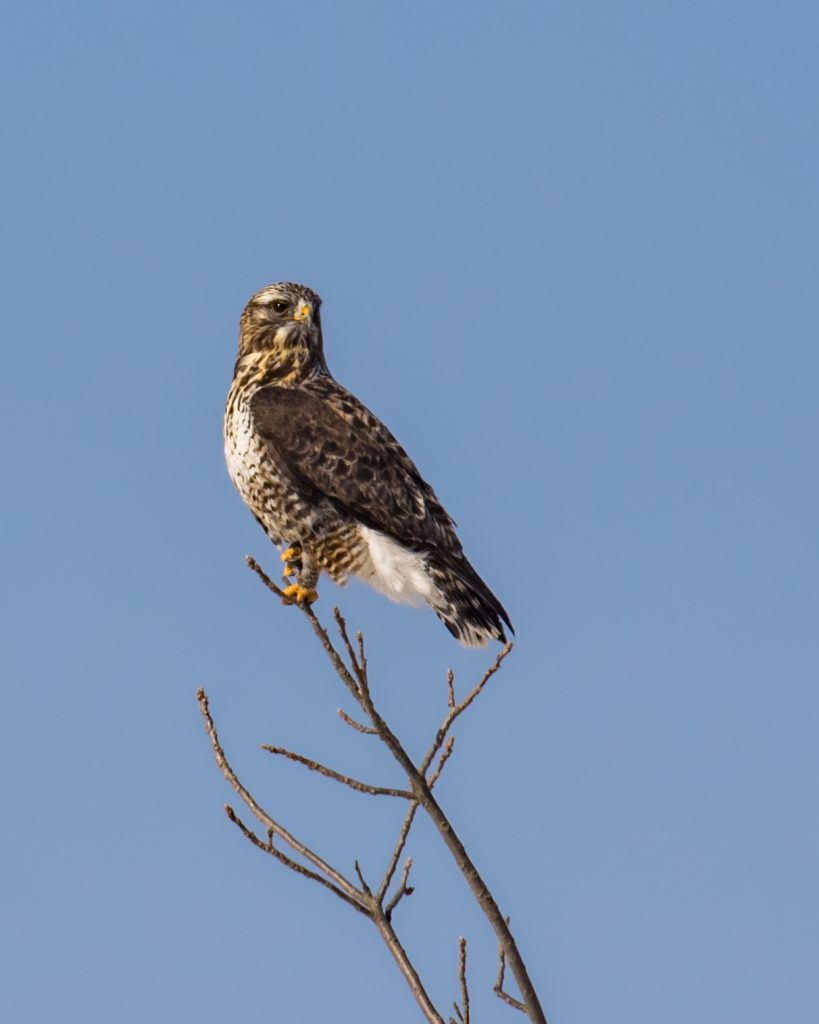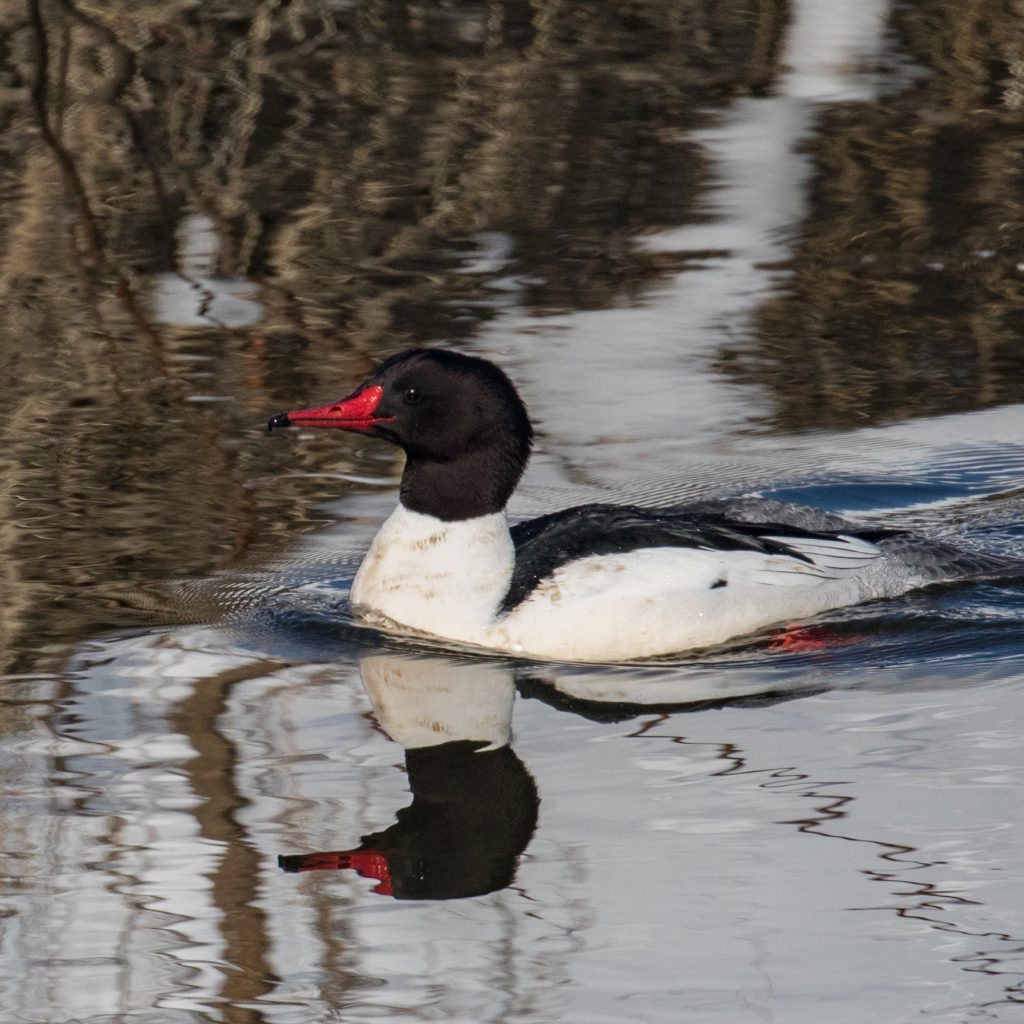 My next move was to head north to Ulster County to try for the Ross's Goose that had been reported all week. I tried Bates Lane at Blue Chip Farms first, and I got lucky as another birder, Neil from the Schenectady was already on the bird when I arrived. He gave me a look in his scope, as the bird was at quite a distance, and I tried to get some documentary shots of the bird. It's always good to see a Ross's, and this bird is just the perfect beautiful example of the species. I made a quick stop at the Shawangunk Grasslands NWR, since I was so close, in spite of the parking lot being full of cars (at just after noon!) there were not many birds flying and I had only a single Turkey Vulture in the distance.
I had planned to head over to Cornwall to try for the Lesser Black-backed Gull that Bruce Nott found yesterday, but I ran out of time. I may try for that bird tomorrow. What a satisfying day of birding, I feel like we are on the verge of some really good birding in our area.