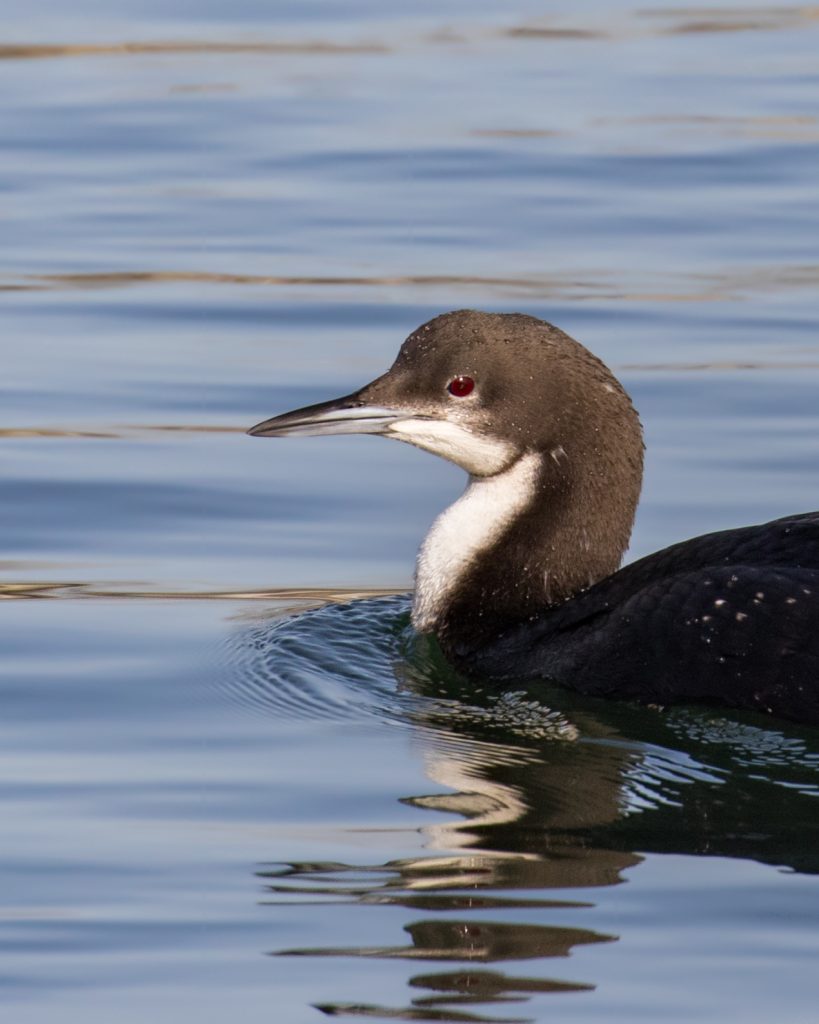 Early this morning, Linda Scrima, Maria Loukeris, and I headed to Manasquan Inlet to try for the PACIFIC LOON that has been seen there. This was definitely one of the easier rarities we've run for – we parked the car and the bird was in the channel right in front of us! And what a beautiful bird, a nice dark loon with a lovely chin strap. It was also very cooperative, swimming quite close and the light was pretty nice too. This bird alone was definitely worth the trip, but we also had some really nice photo ops with some Long-tailed Ducks (which are apparently a garbage bird around there!) and a gorgeous RED-THROATED LOON. We checked for gulls from Red's Lobster Pot and got lucky with a 1st winter ICELAND GULL. Unfortunately that bird was just too far for pics. Then we walked out onto the jetty, where we enjoyed seeing many of the usuals – highlights included a Common Goldeneye flyby, a flock of Dunlin, and 2 Horned Grebes.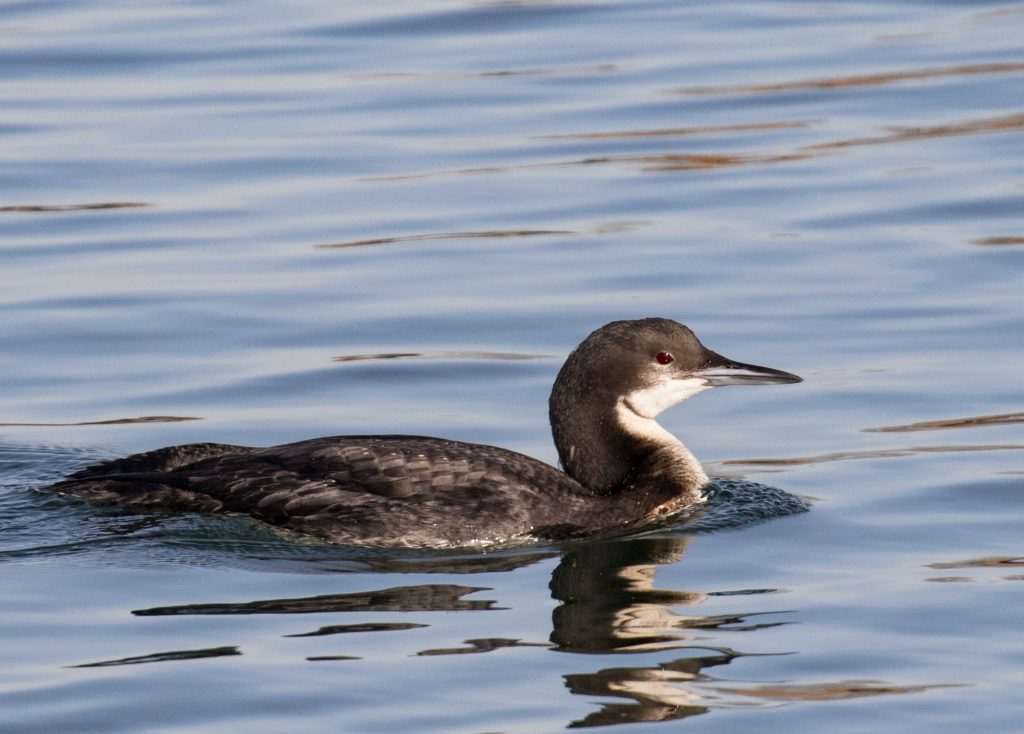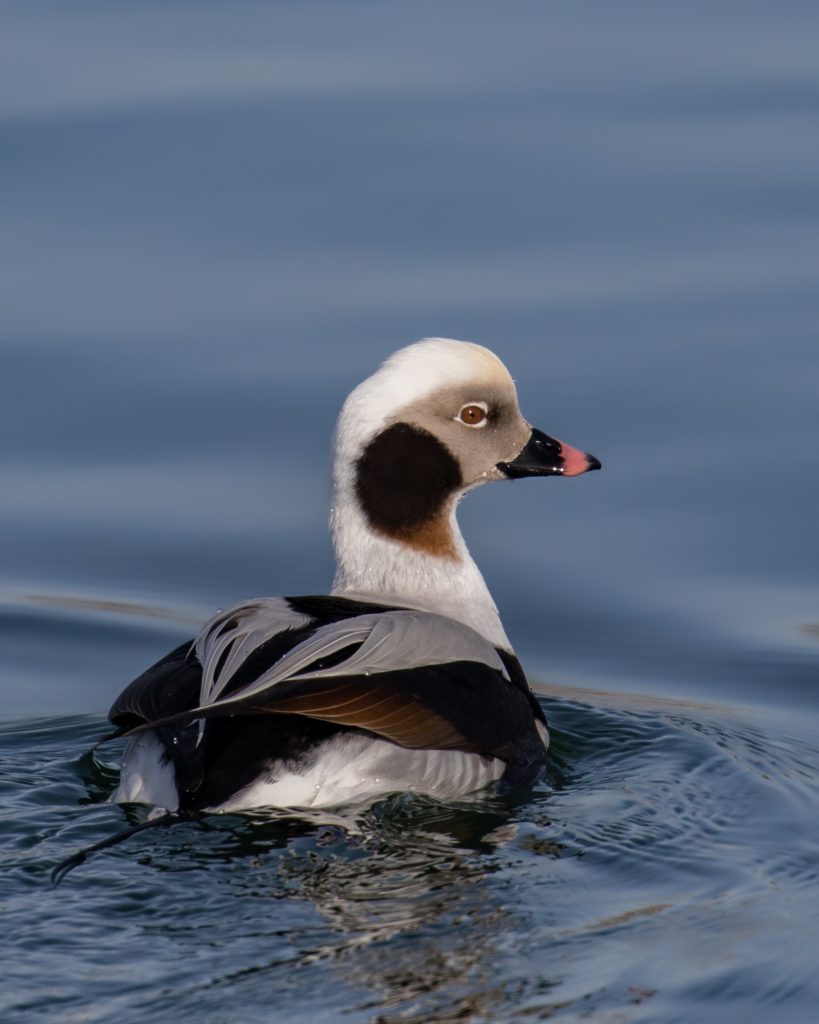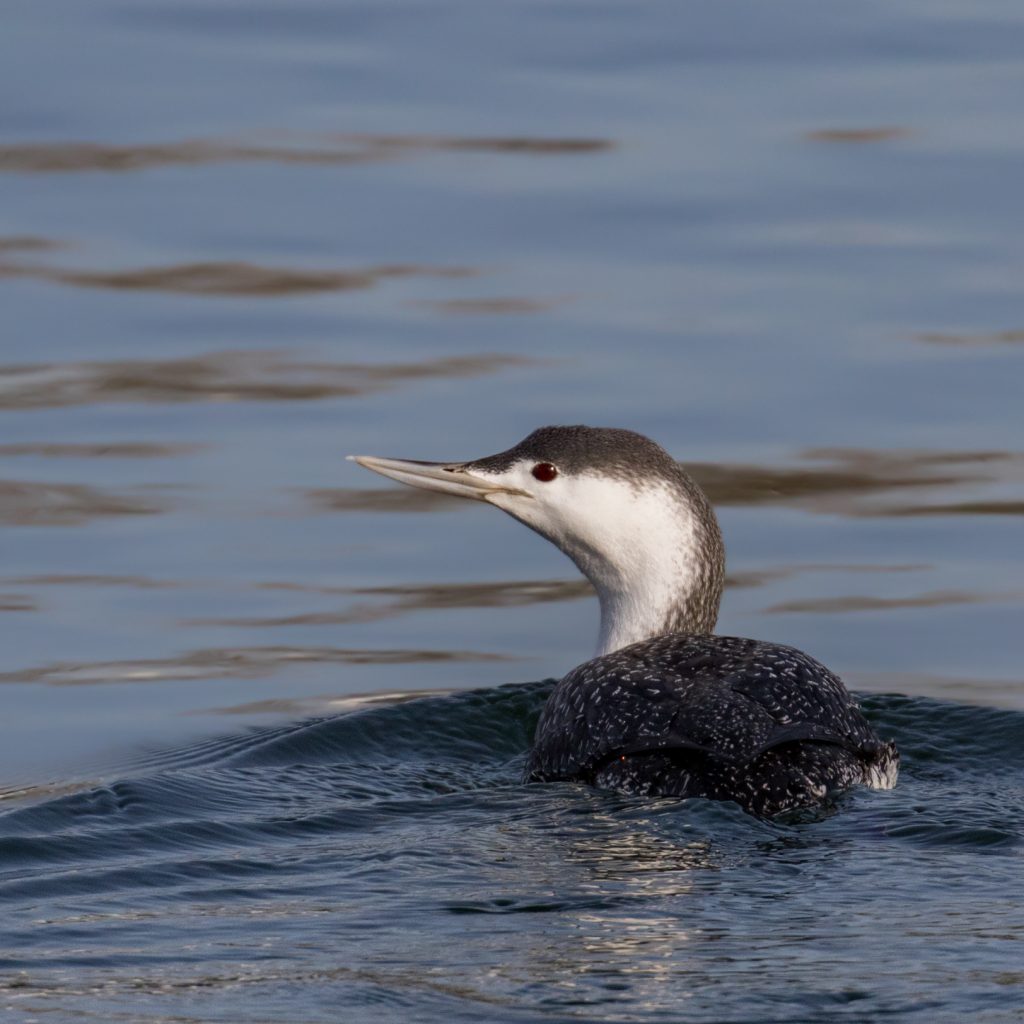 We then headed to the Trenton Sewage Ponds in Mercer County to try for the TOWNSEND'S WARBLER that has been there. We were informed as soon as we arrived by other birders that the bird was still present, and we got on it not too long after that. It was a good looking warbler, but unfortunately the lighting was absolutely horrible and the bird was severely backlit from our vantage point. We tried for a while to get shots of the bird as it foraged around the pools, and eventually the bird perched in a nearby tree. It was still backlit, but closer to us and with a natural setting made the difference for me. Also present was a Eastern Phoebe, several Yellow-rumped Warblers, a handful of Ruby-crowned Warblers, and a Palm Warbler.
Both birds were lifers for all three of us – it's not too often we get lifers these days, so it was AWESOME!