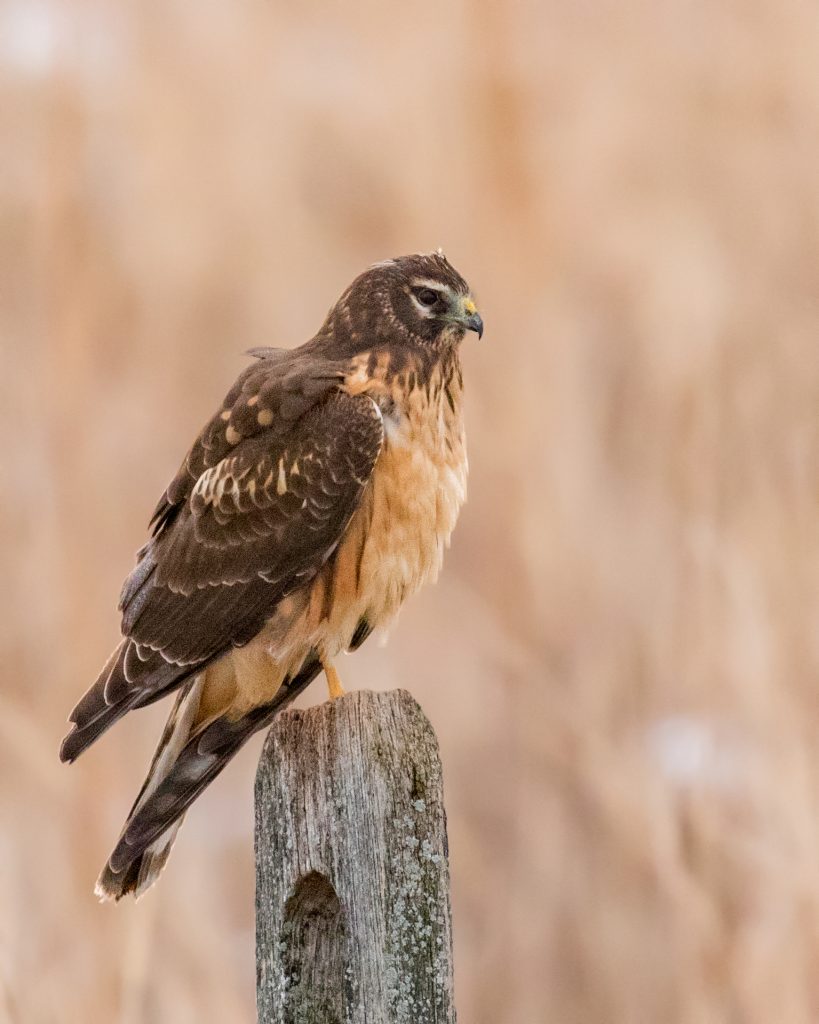 As I drifted off to sleep on Friday night, I came up with a birding plan for Saturday. I would hit the Shawangunk Grasslands NWR at sunrise for some "sure thing" birding (with an outside shot at the Northern Shrike), then head up to Dutchess County to try for the Golden Eagles that have been reported there this winter, and finally, on my way home stop at the Newburgh Waterfront to try for gull (Glaucous and Iceland had both been reported earlier in the week.
I had a great stop at the grasslands, I spent some time in a blind which gave me a couple of nice photo ops (in addition to the accommodating Northern Harrier perched right near the parking area). NOHAs are still numerous, and I also had 2 Rough-legged Hawks (distant), and from the blind I watched approximately 10 Eastern Meadowlarks work their way around the refuge. I tried for the N. Shrike from the Galeville Park side, but had no luck.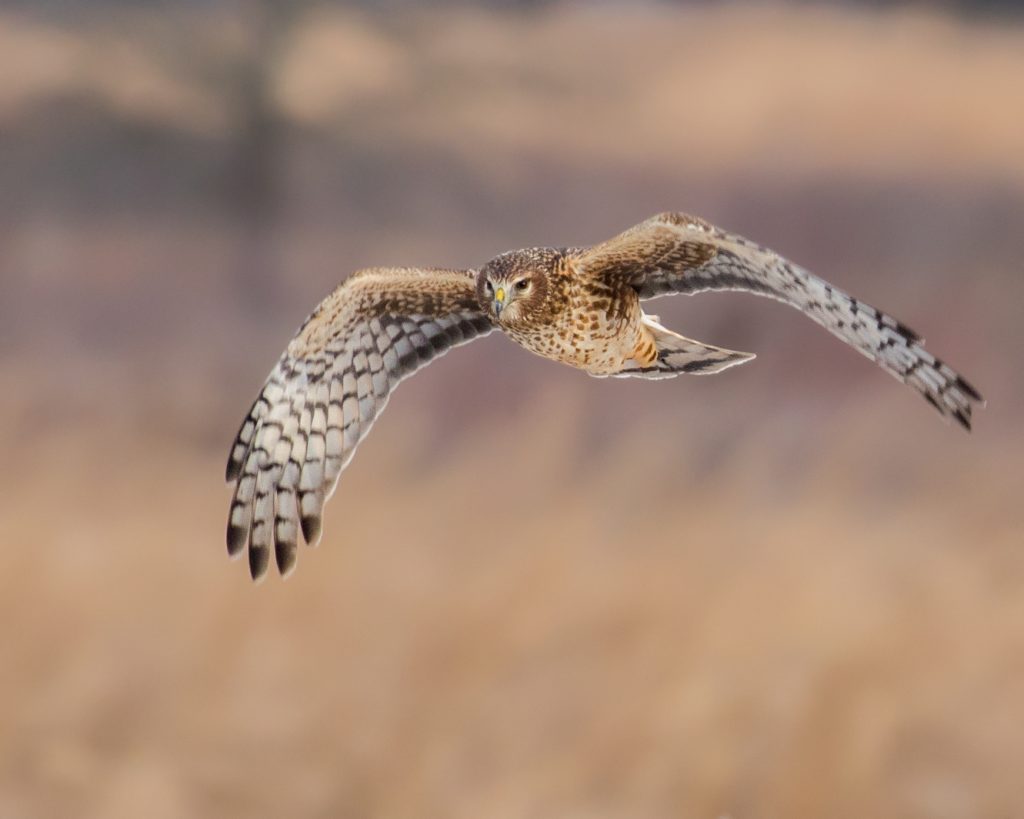 From there, I headed up to Dutchess County to try for the Golden Eagles. I was able to get views of two birds I believe were Goldens – a young bird (100%, see photo below), and a possible adult (totally silhouetted, but the head/neck size looked really good to me). Additionally, I had a handful of Red-tailed Hawks, a Cooper's Hawk, and several Bald Eagles, including a young bird which was enjoying a meal in a tree right off the road: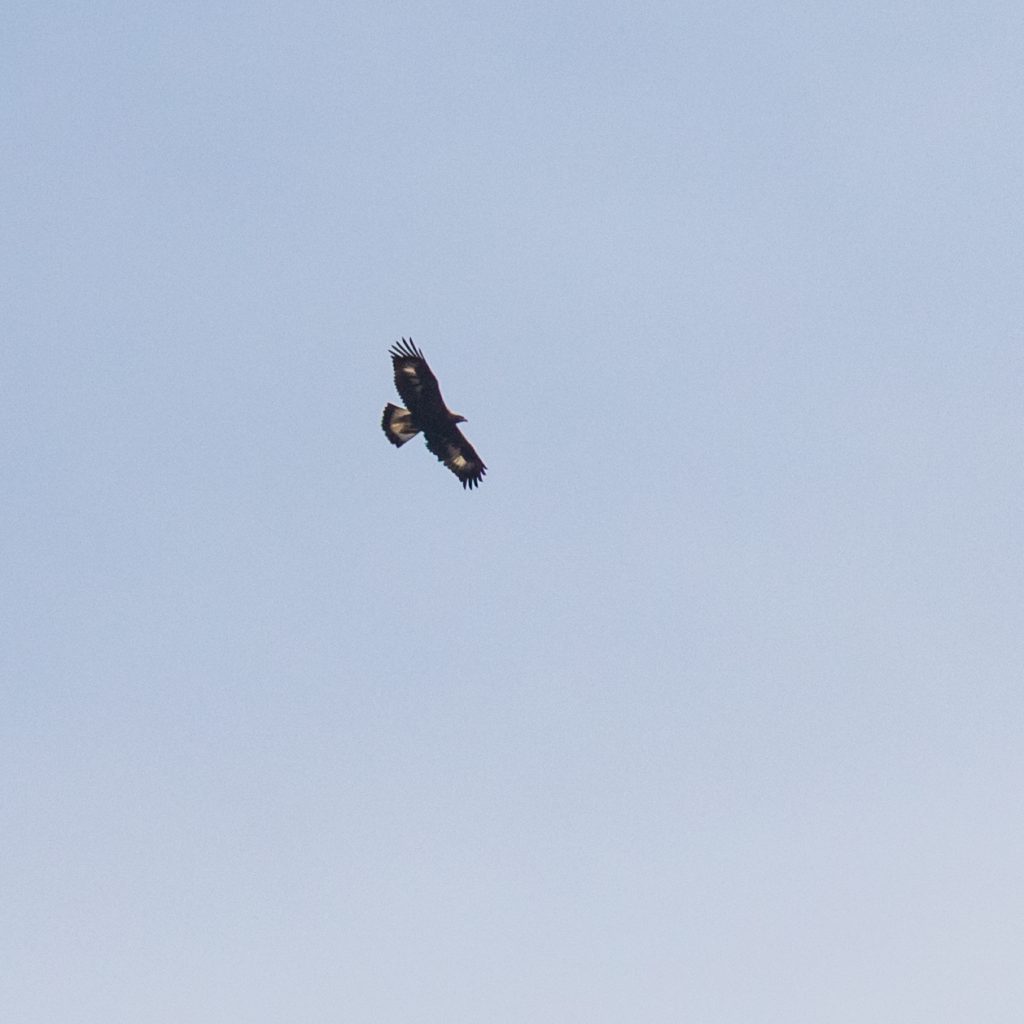 My final stop at the Newburgh Waterfront was pretty much a bust, other than running into two of my favorite birding buds, Bruce Nott and Kathy Ashman. It was a beautiful night and while it was fun to sift through the gulls, we came up with nothing other than the expected three species: Ring-billed, Herring, and Great Black-backed. It was a good day of birding for me – some good birds, some decent photo ops, and a little bit of good camaraderie.