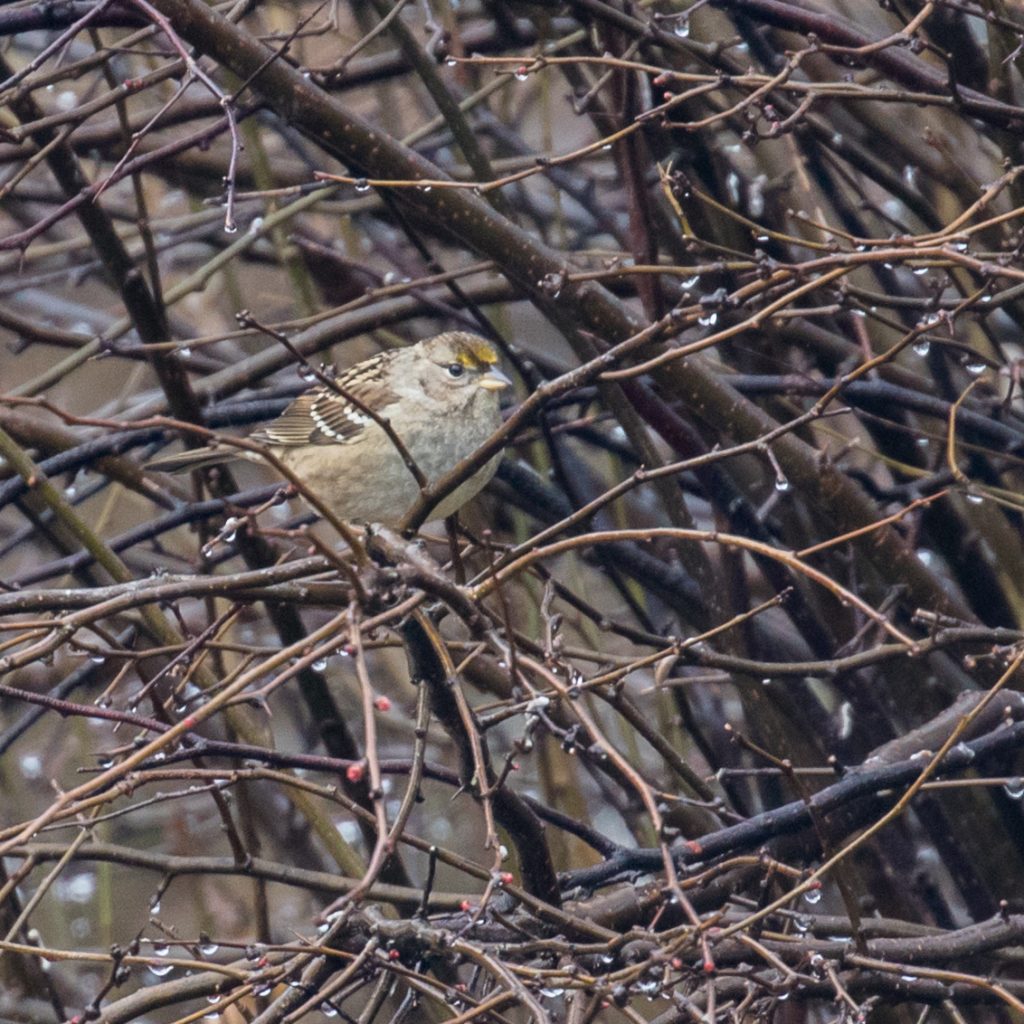 Since it's the beginning of another year, I've spent some time this week thinking about what I want my birding to be like this year. To be honest, I don't really know yet. Fortunately, I did not have to worry about it today (which happens to be my first day of birding of 2019). That's because this week three excellent rarities were located in our area:
GOLDEN-CROWNED SPARROW in Downsville, NY, which is in Delaware County. The bird was originally located by Lance Verderame. (Mega-rarity)
BLACK PHOEBE at Hainesville WMA in Sussex County, NJ, originally located by Scott Angus. (Mega-rarity)
SAYS PHOEBE at Wallkill River NWR, Winding Waters Trail, Orange County, NY. The original locator was Tom Sudol.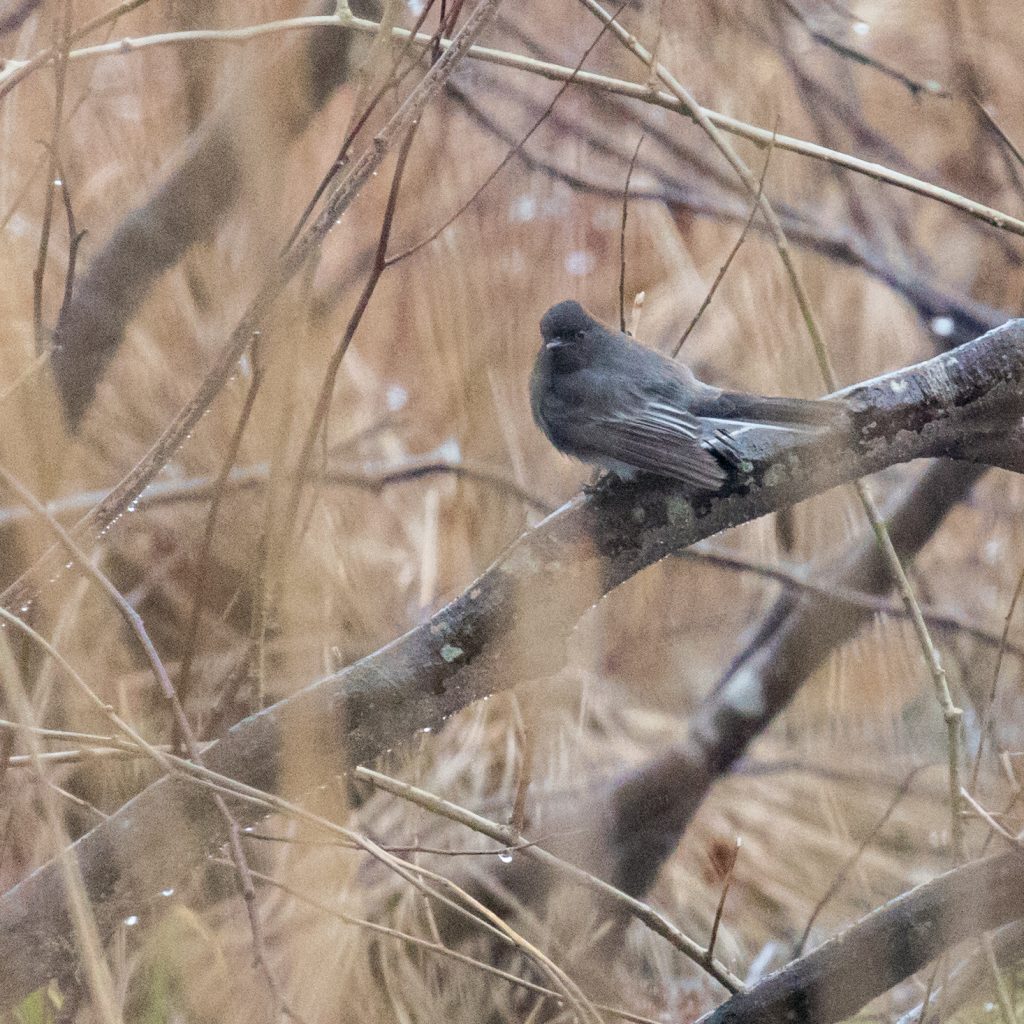 So, with rarities on our mind, Linda Scrima, Maria Loukeris, and I headed up to Delaware County early this morning. The Golden-crowned Sparrow had been seen most often early in the day, so we figured that would be a good place to start. Our timing was good and we got on the bird not long after our arrival. We had a brief, unsatisfactory look at first, but then after a little while the bird returned and we were able to get good looks and some photos too. The GCSP was a lifer for Linda and Maria and a NYS bird for me.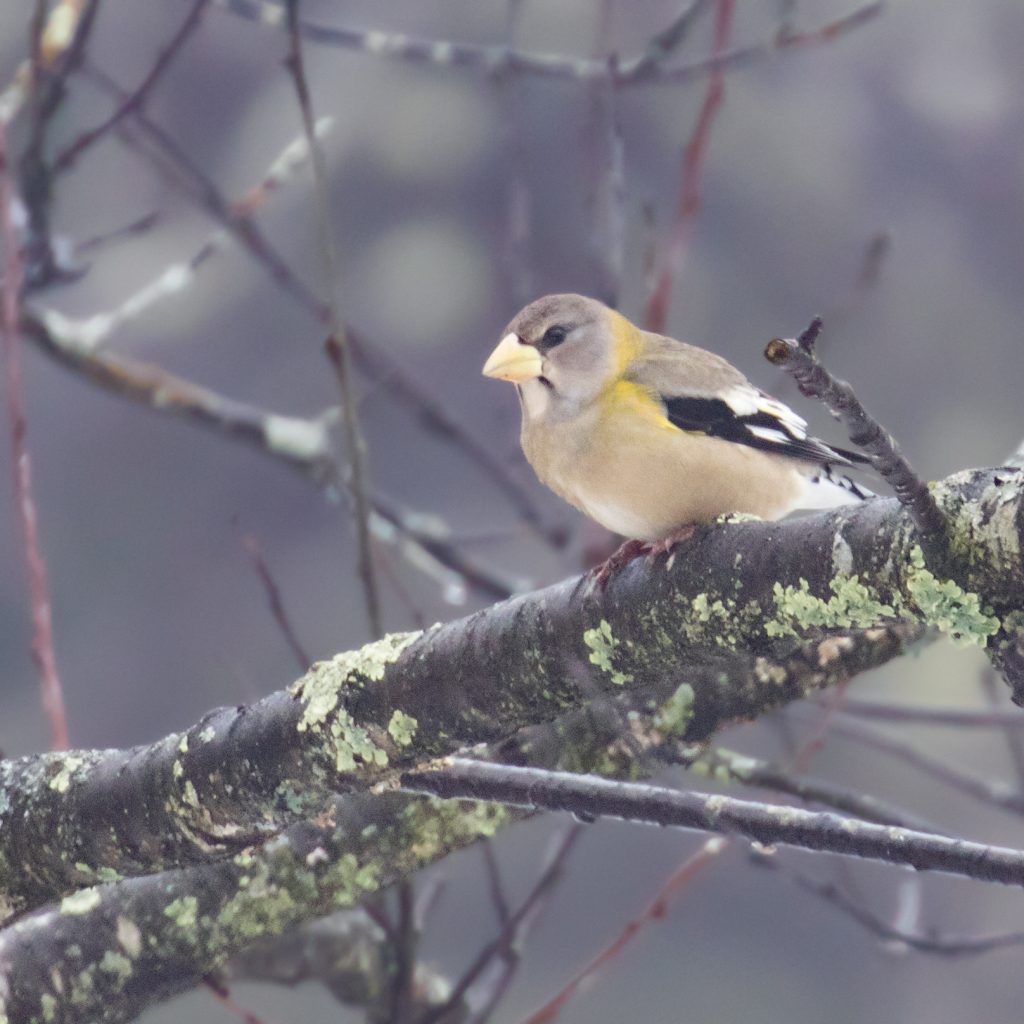 On our way back, we stopped at the feeding stations at Smith Road and Woodard Road in Liberty. We did well at both locations for EVENING GROSBEAKS. We had approximately 45 at Smith Road and just under 20 at Woodard. Linda also had a Red-breasted Nuthatch at Woodard, but I never got on that bird.
From there, we headed towards Sussex County to try for the BLACK PHOEBE. It had been reported consistently all morning, so we liked our chances. Again, our timing was quite good. The rain had been falling pretty heavily, but it slowed to a soft drizzle not long after we arrived. And, more importantly, the bird was still present. And what a bird it was – I really enjoyed seeing this bird – what a cool little bird. But, this might have been the most challenging bird I've ever tried to photograph. The bird was very vocal, which helped track it, but it was also very active. It barely stayed in one place for a second. And the habitat didn't help; we were shooting through the brush the entire time. It was a really great bird to see, but getting pictures was tough. The BLPH was a lifer for all three of us, so that was exciting!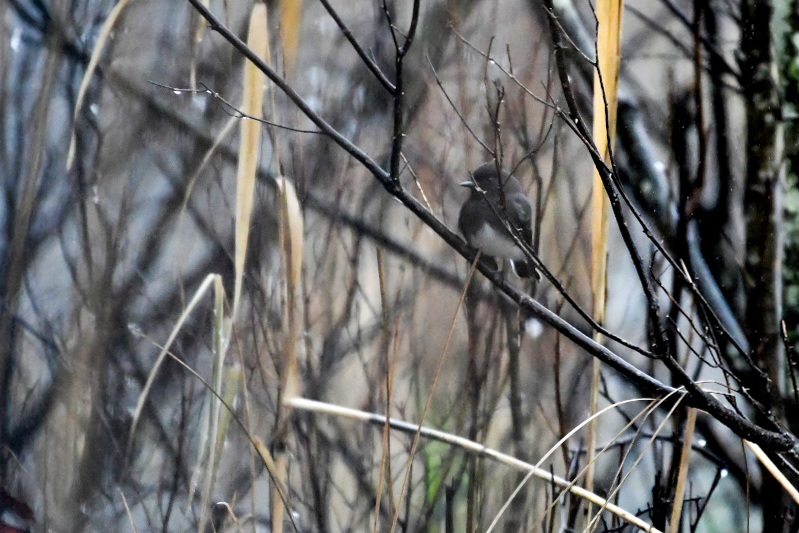 We made one final stop, at Wallkill River National Wildlife Refuge's Winding Waters Trail to try for the SAYS PHOEBE. The bird had not been reported all day, so we left it for our last stop. We walked the trail and saw other birders searching for it. We tried for just under an hour, but unfortunately, our luck had run out. One of the birders, a guy from Long Island, was pretty sure he heard the bird vocalize, this gives me hope that the bird might still be around and was laying low. Just a sliver of hope. Anyways, as Meatloaf says, two out of three ain't bad. This is especially true when it come to rare birds.