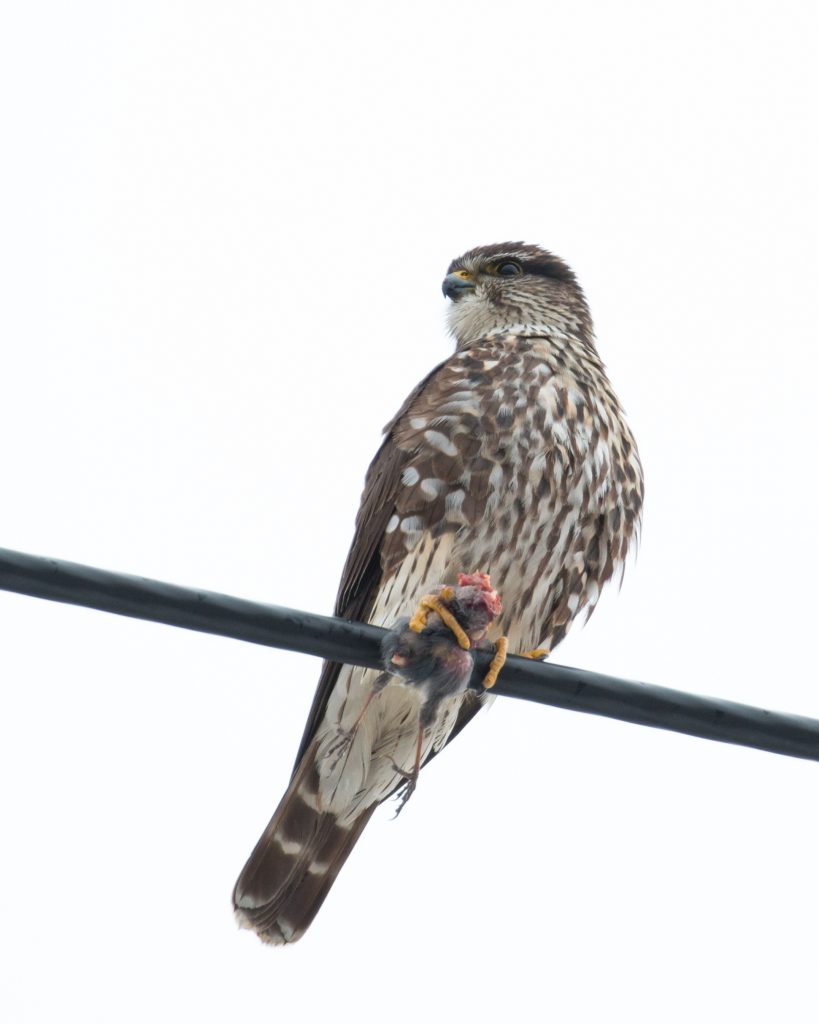 Three weeks ago I did a waterfowl survey of 9 locations not too far from my home in Goshen. Today I repeated this survey, hitting the same 9 locations in the same order. The overall number of birds was down from over 950 to under 700 birds, but I had a little more variety today with 16 species of waterfowl (up from 14). I've included species lists by location below.
I was hoping for some more interesting birds, but all 16 species were what I consider the usuals. Things were better in that regard earlier in the week, when I had a trio of Long-tailed Ducks at Glenmere Lake, and yesterday when I had a single Common Loon at Wickham Lake: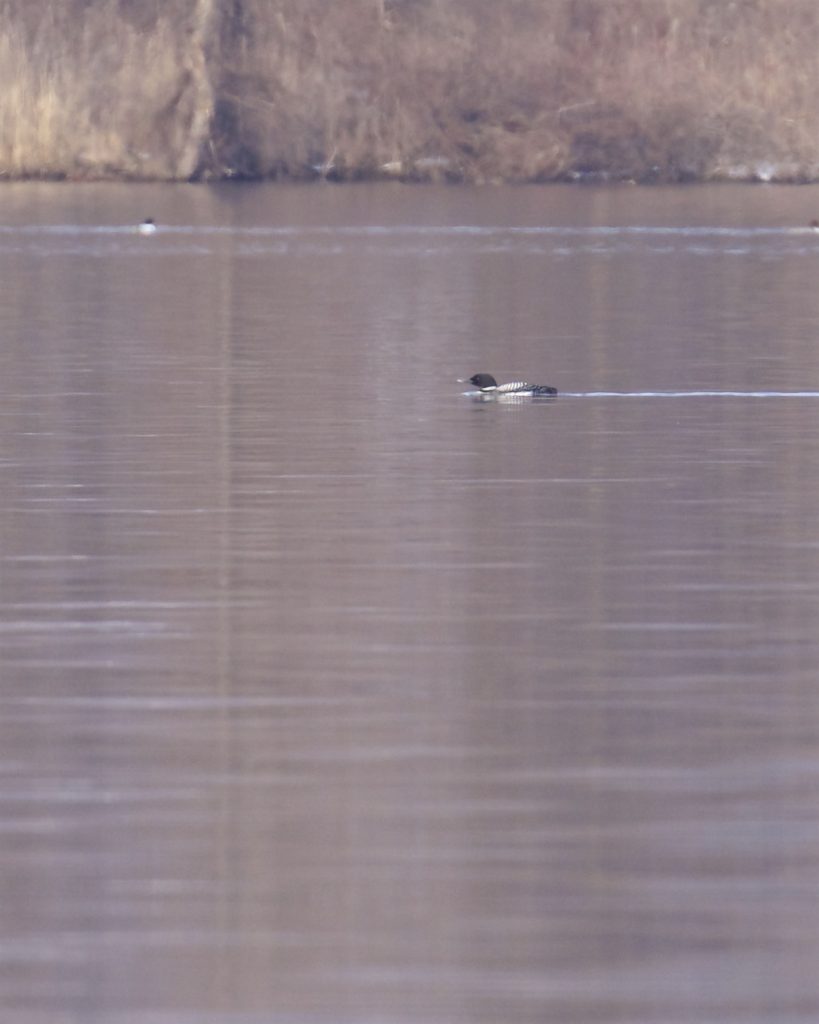 TOMAHAWK LAKE:
Wood Duck 9
Mallard 2
Bufflehead 3
Hooded Merganser 4
Common Merganser 148
Ruddy Duck 5
BROWN'S POND:
Canada Goose 2
Gadwall 1
American Wigeon 1
Mallard 2
Northern Shoveler 1
Green-winged Teal 12
Ring-necked Duck 32
Bufflehead 6
Ruddy Duck 8
Pied-billed Grebe 1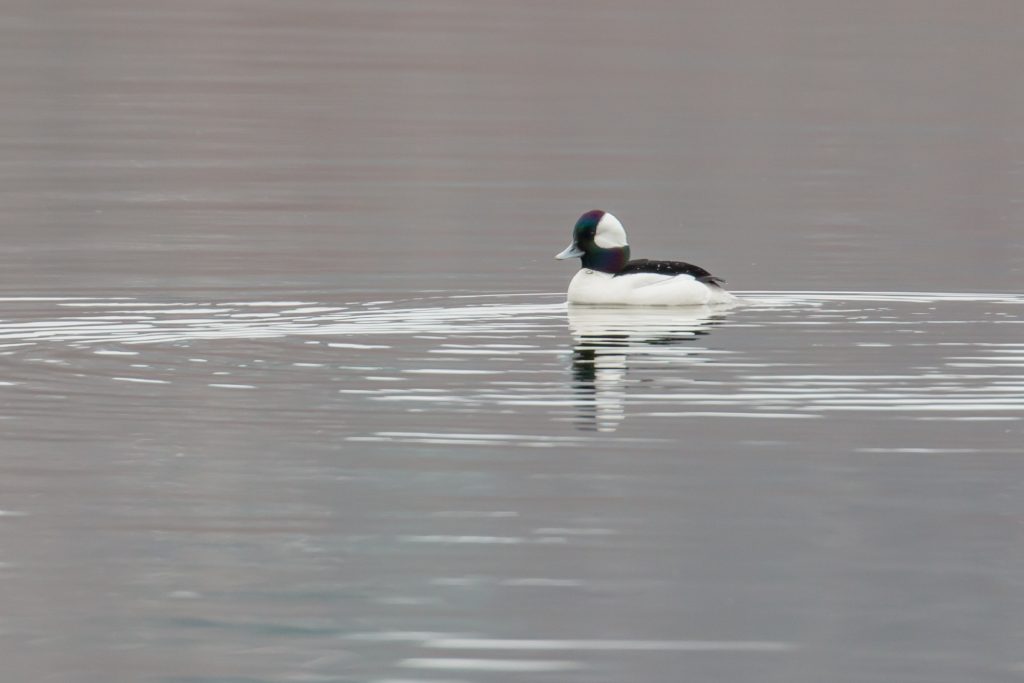 ORANGE & ROCKLAND LAKE:
Canada Goose 2
Mute Swan 2
Hooded Merganser 4
ROUND LAKE:
Canada Goose 4
Ring-necked Duck 25
Bufflehead 14
Hooded Merganser 5
Common Merganser 6
Ruddy Duck 1
Pied-billed Grebe 1
Double-crested Cormorant 1
WALTON LAKE: No waterfowl present.
WICKHAM LAKE:
Canada Goose 12
Ring-necked Duck 7
Common Merganser 169
Ruddy Duck 6
Double-crested Cormorant 1
WARWICK TOWN HALL:
Canada Goose 4
Gadwall 4
Mallard 1
Ring-necked Duck 64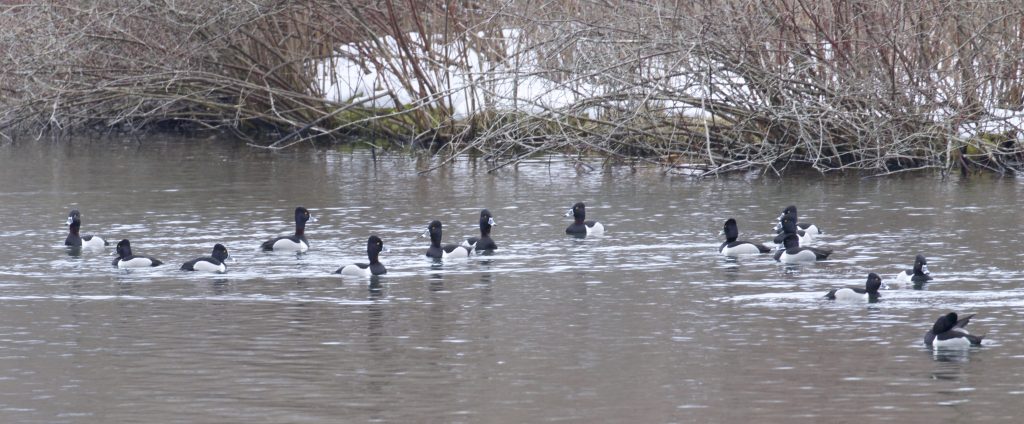 GLENMERE POND:
Canada Goose 4
Mute Swan 2
Gadwall 4
American Black Duck 2
Mallard 6
Green-winged Teal 4
Ring-necked Duck 4
Hooded Merganser 1
GLENMERE LAKE:
Mute Swan 3
Wood Duck 2
Ring-necked Duck 45
Bufflehead 4
Common Merganser 6
Ruddy Duck 2