I have spent most of my birding time this week looking for waterfowl and swimming waterbirds. I made three visits out to 61/2 Station Road Sanctuary here in Goshen early in the week and did pretty well:
Canada Goose
Gadwall
Mallard
Northern Shoveler
Green-winged Teal
Bufflehead
Ruddy Duck
Pied-billed Grebe
American Coot
Most of these birds were located in the small pond located south of the Heritage Trail. It is pretty difficult to get any good looks on this pond – there are many branches and brush blocking the view, plus the birds are pretty far away. I used my scope to get some good looks, but taking photos is tough.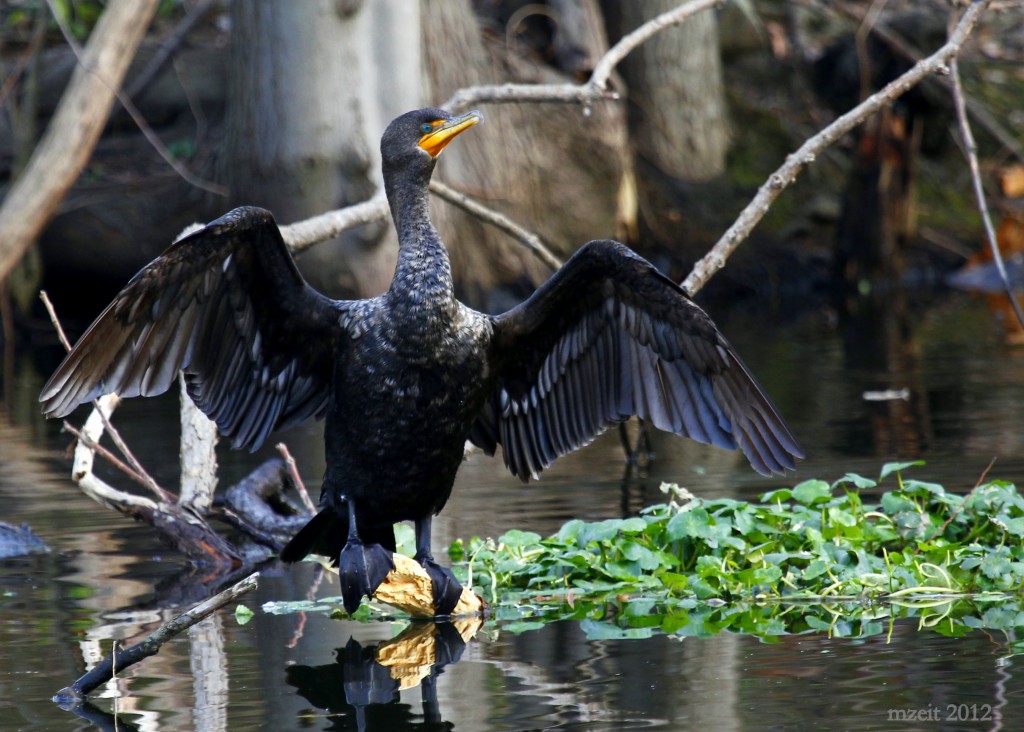 I also made it out to the Celery Farm a couple days after work. I did pretty well there, seeing more Canada Geese and Mallards, my first Hooded Mergansers of the fall, a Ruddy duck and Northern Shoveler. I also scored with a Double-crested Cormorant that posed nicely for me.
Also located near my work in Bergen County NJ,  The Franklin Lakes Nature Preserve seemed like a good place to search for waterbirds moving through. I made it out there two afternoons after work and I was not disappointed: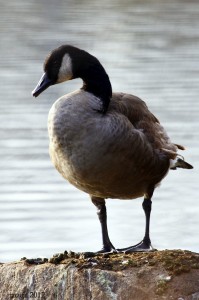 Canada Goose
Gadwall
Mallard
American Wigeon
Hooded Merganser
Double-crested Cormorant
American Coot
I had a little bonus while I was out there – a GREEN HERON! It is definitely unusual to see a Green Heron in Bergen county at this time of the year, and eBird considers it a rare bird right now. It certainly caught me by surprise but I was able to snap a photo as it flew off: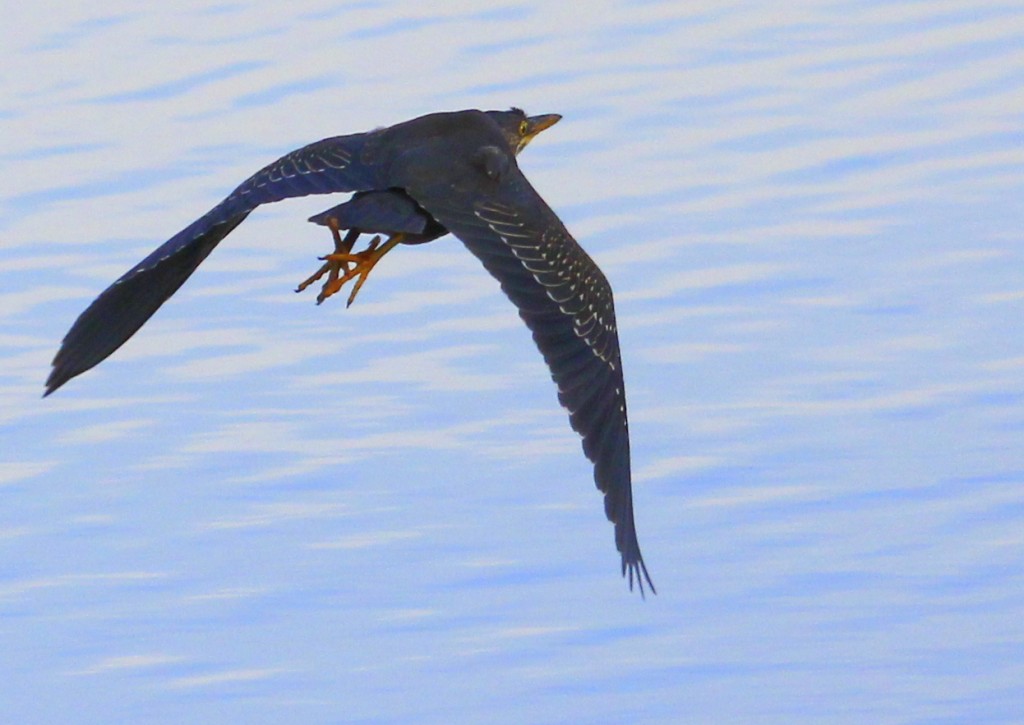 Finally, on Saturday I went out to Swan Lake in Sullivan County NY with my birding buddy Karen Miller. I want to thank John Haas for giving us the lay of the land – it really helped out and we had a great morning of birding. Highlights for me were several Lesser Scaup which is a life bird for me (thanks John for help with the ID!) and also seeing over 100 Common Mergansers (my first of the fall). I was finally able to get some waterfowl photos: