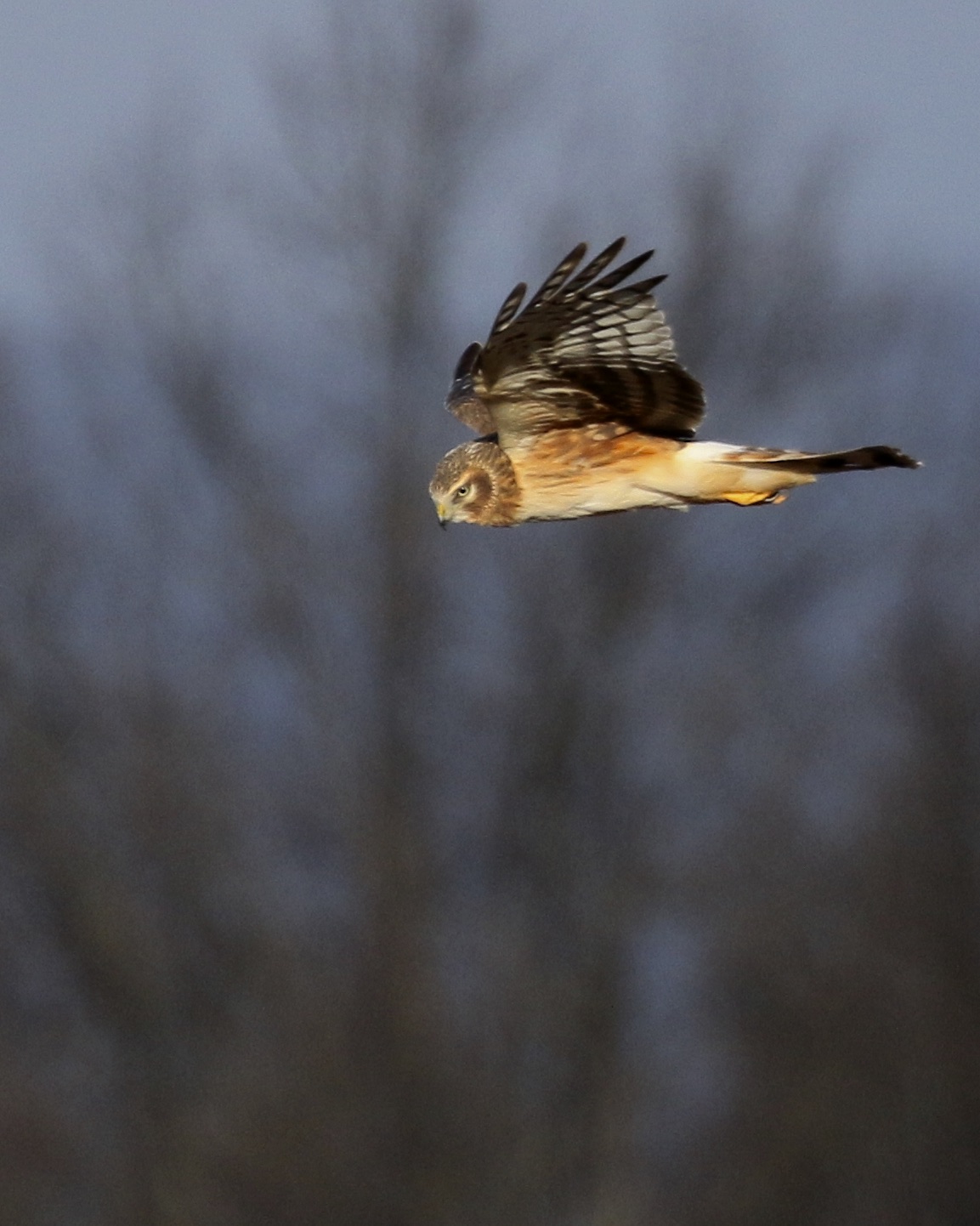 I'm not sure why I picked the coldest morning of the year to go out to the Shawangunk Grasslands NWR. Well, actually, I do; I knew the cold temperatures would likely keep many folks away, so I was looking forward to a peaceful morning photographing raptors. I also have been thinking that I haven't gotten many quality harrier photos this year, so I was hoping to change that. I arrived just after sunrise and as I drove into the refuge I saw the one other person that I suspected might be there – Ed Frampton. Ed is an awesome photographer who spends most early mornings at the refuge. He was shooting an American Kestrel perched in a tree as I slowly drove past his vehicle, doing my best not to flush the bird (which I didn't). I parked, gathered my gear and headed out to the north photo blind. It was a cold but beautiful morning so I took an iPhone shot of the sunrise: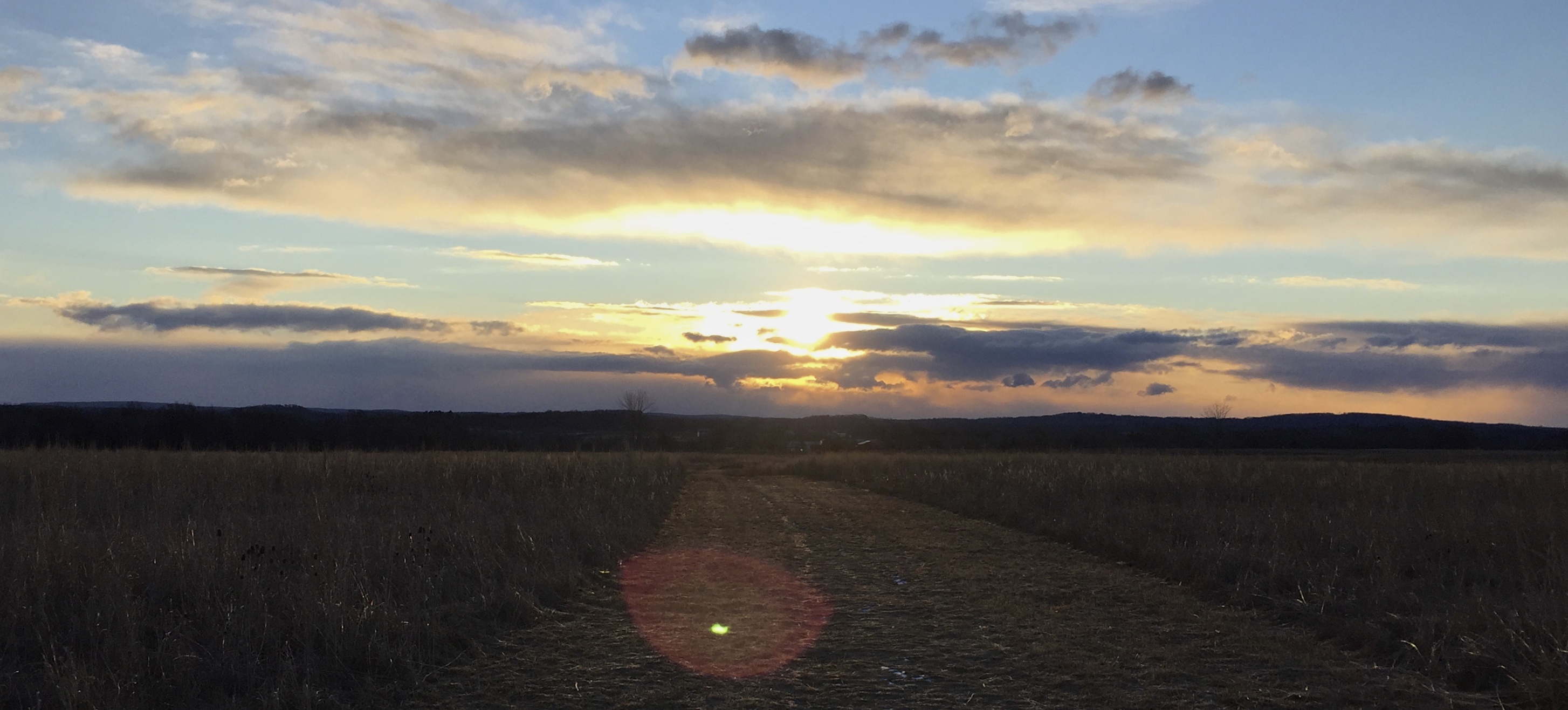 I spent two and a half hours in the blind and the weather was all over the map. When I arrived it was cold with some clouds, as the morning progressed the with wind picked up and was whipping pretty good. There were long periods of sunshine with intermittent clouds. To the west the sky was very dark and hazy – I eventually found out why as snow flurries moved through the refuge, even while it remained sunny.
The wind was coming from the northwest, so the Northern Harriers were hunting primarily facing that direction. Which meant that for the most part, when the birds were facing me in the blind, they were backlit by the sun as it rose in the east. This can make for some interesting photos, but really it was not what I was hoping for. It was such a beautiful morning and I was hoping for more opportunities of the birds in good light, but they were few and far between.
At one point I counted six harriers in one scan, so there were at least that many out there, and probably more than that. The only other raptor I had for the morning was the American Kestrel as I drove in. I was pretty darn cold by the time I left the blind after two and a half hours. Then, when I headed back to the car, walking into that cold northwest wind really chilled me to the bone, so was quite a relief when I finally got back into my car.