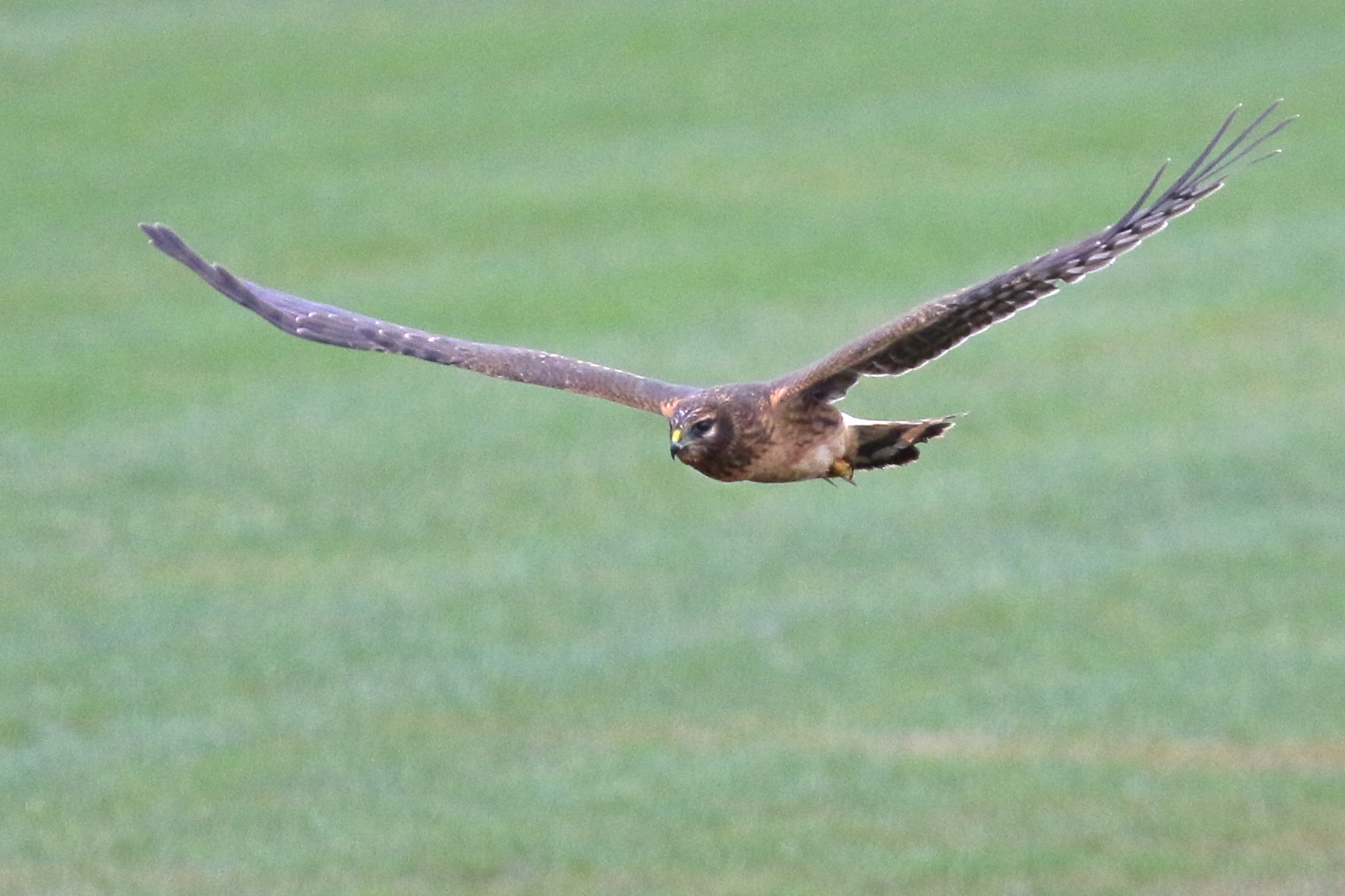 It was a rainy, wet and cold day for starters. I woke up early with the plan to get out early before heading up to Mt. Peter for my Saturday hawkwatch. I wanted to go to Owens Station Crossing to try for the tern I saw last night and also to try for the Red-necked Phalarope that Ken Witkowski had reported seeing in the back pool of the Liberty Loop. As I drove through a pretty steady rain, I was surprised to get a call from Maria Loukeris; she and Linda Scrima were already at Owens Station Crossing and wanted to try for the phalarope. And Marianne O. was on her way. Four birders out on the worst rainy morning in recent memory? Sounds good to me!
Shortly after arriving at Owens Station Crossing, I relocated the tern in the distance, perched on a stump in the lake. The tern flew for us one time (before I even had my camera out!!), but it gave us some good looks, coming closer in decent light. We were in agreement that the bird was likely a COMMON TERN. Perched, the bird did not stand tall and appeared to have a short neck, a hint of a dark carpal bar could be seen, dark primary/wing edges were very apparent, and the tail did not extending past wingtips. In flight, the wings were strongly angled back, and showed a dark trailing edge on the primaries.
We headed down the trail that leads to the back pond of the Liberty Loop. Shortly after arriving, Marianne located a Short-billed Dowitcher. Linda was the only one with a camera out due to the steady, continuing rain and she provided me with a photo of the bird. We continued to scan for quite a while, getting very wet and cold. Eventually, I located the RED-NECKED PHALAROPE in my scope! Marianne got on it quickly with her scope and Linda got a quick look in my scope, but unfortunately the bird disappeared into some grasses before Maria got her turn on a scope. It took a while to relocate the bird; when Marianne finally did, Maria got a look and we all got some better looks, but they were by no means good looks, through wet lenses and the bird coming and going through the vegetation. This was a life bird for both Maria and Linda, congrats to them both!
When we got back to the Owens Station Crossing parking lot, we could not relocate the Common Tern; had it moved on already? The weather was trying to break at this point, but the rain continued, just a little lighter than before.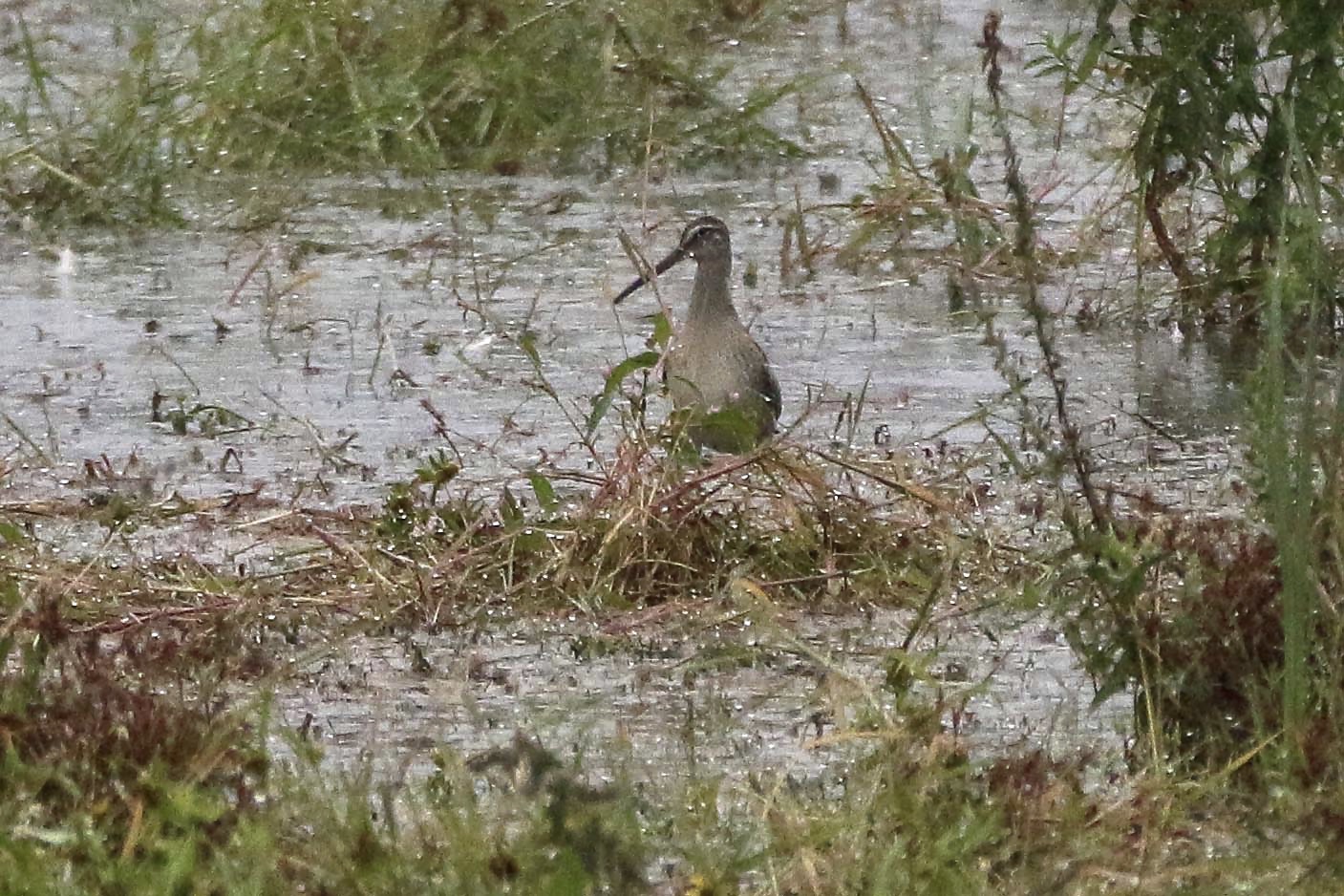 I went home and changed into some dry clothes. It appeared that the rain might stop, so I was going to head to Mt. Peter. Once on the road, it became clear that it was still raining pretty good. Kyle Dudgeon was home from college for the weekend, we exchanged texts and decided to try to get the phalarope for him. We tried for a while at the back pond of the Liberty Loop, but we were unable to relocate the bird, even with the help of a Sussex County birder named Kevin who was out for the bird as well. Kyle and I decided to hit the black dirt to try for shorebirds (me) and raptors (Kyle). We were successful in both searches. American Kestrels were extremely numerous, we didn't keep count but figured by the evening that we had seen over 30 kestrels! We also saw several Northern Harriers including one Gray Ghost, and we had one immature Bald Eagle fly over. For shorebirds we struggled for the most part with not many being seen, but eventually Kyle's young eyes located three birds I am thinking might have been BLACK-BELLIED PLOVERS; I've included a photo of one them below.  And then a little later, way out in a field he spotted 23 AMERICAN GOLDEN-PLOVERS! (Several of these birds lifted their wings to show wing pits that were not dark). What a day of birding! Crazy weather and awesome birds; it's usually a good combination.