*Click on photos to enlarge.*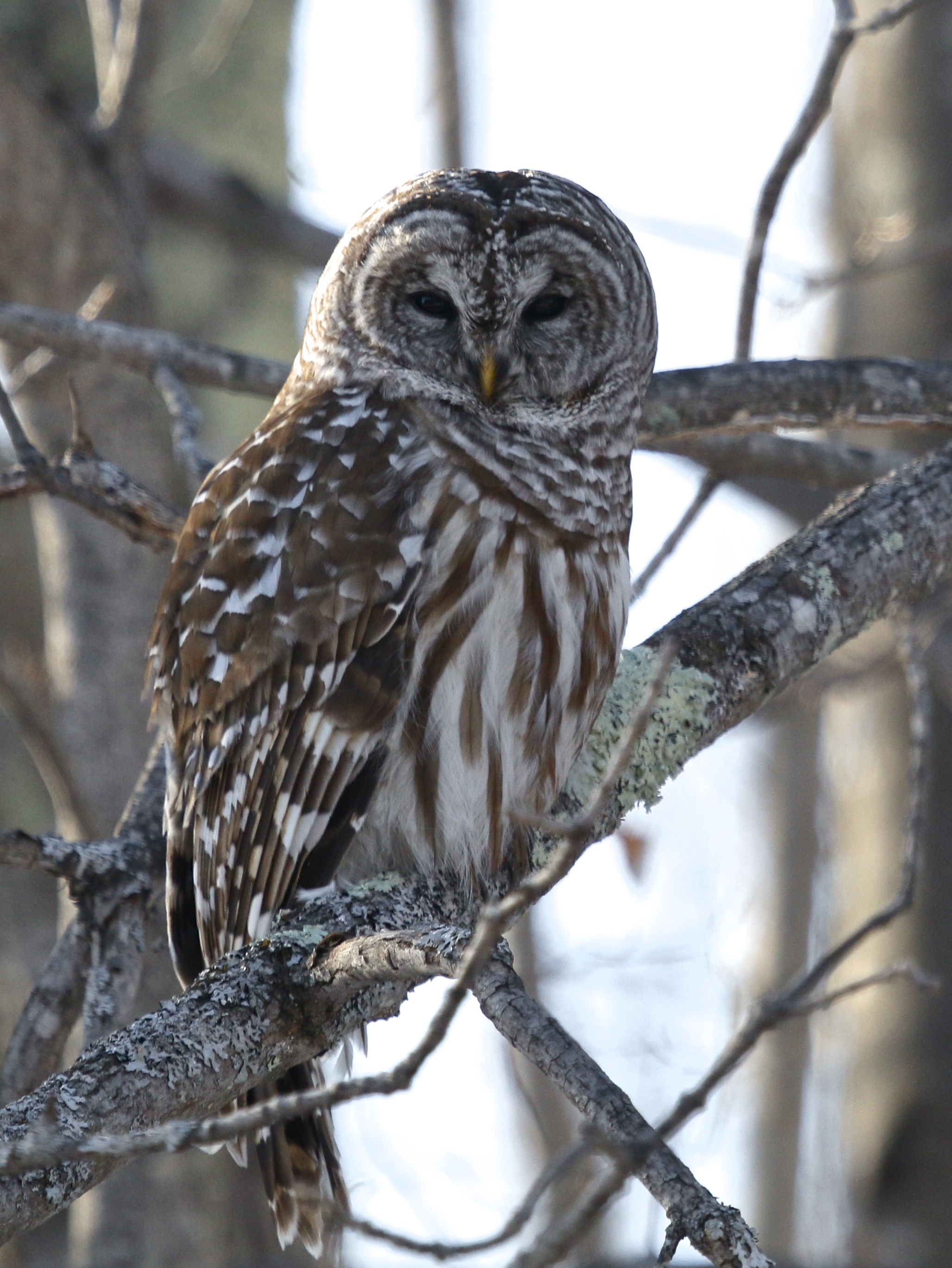 After work today, I decided to go for the the Red Crossbills that John Haas had located at the Neversink Reservoir earlier in the day (see John's post HERE). Karen Miller and Lance Verderame were also out looking for the crossbills, but unfortunately the three of us came up empty-handed. Fortunately for me, I had quite a sweet consolation prize. On my way out to the reservoir, not long after getting off Route 17, I found a Barred Owl perched on the side of the road! So lucky!
Later, after trying for the crossbills I took Karen back to the spot where I had seen the owl – it would be a life bird for her. The bird was no longer present; we scanned the surrounding area for a little while and then I got back in the car to head home. A few minutes later, Karen called – she had the bird! It was perched on a wire just up the road from where I had seen it; I must have driven right under it! Thinking back, I realized that once I started for home, I had immediately begun scanning the radio for the Pittsburgh Penguins game, so I wasn't looking up! I went back to see the bird for a second time, but unfortunately a Good Samaritan with a bad muffler on his car had stopped to see if Karen needed help and doing so flushed the bird.
Oh, and I also had an additional consolation prize – my first Red-breasted Nuthatch in over a year!