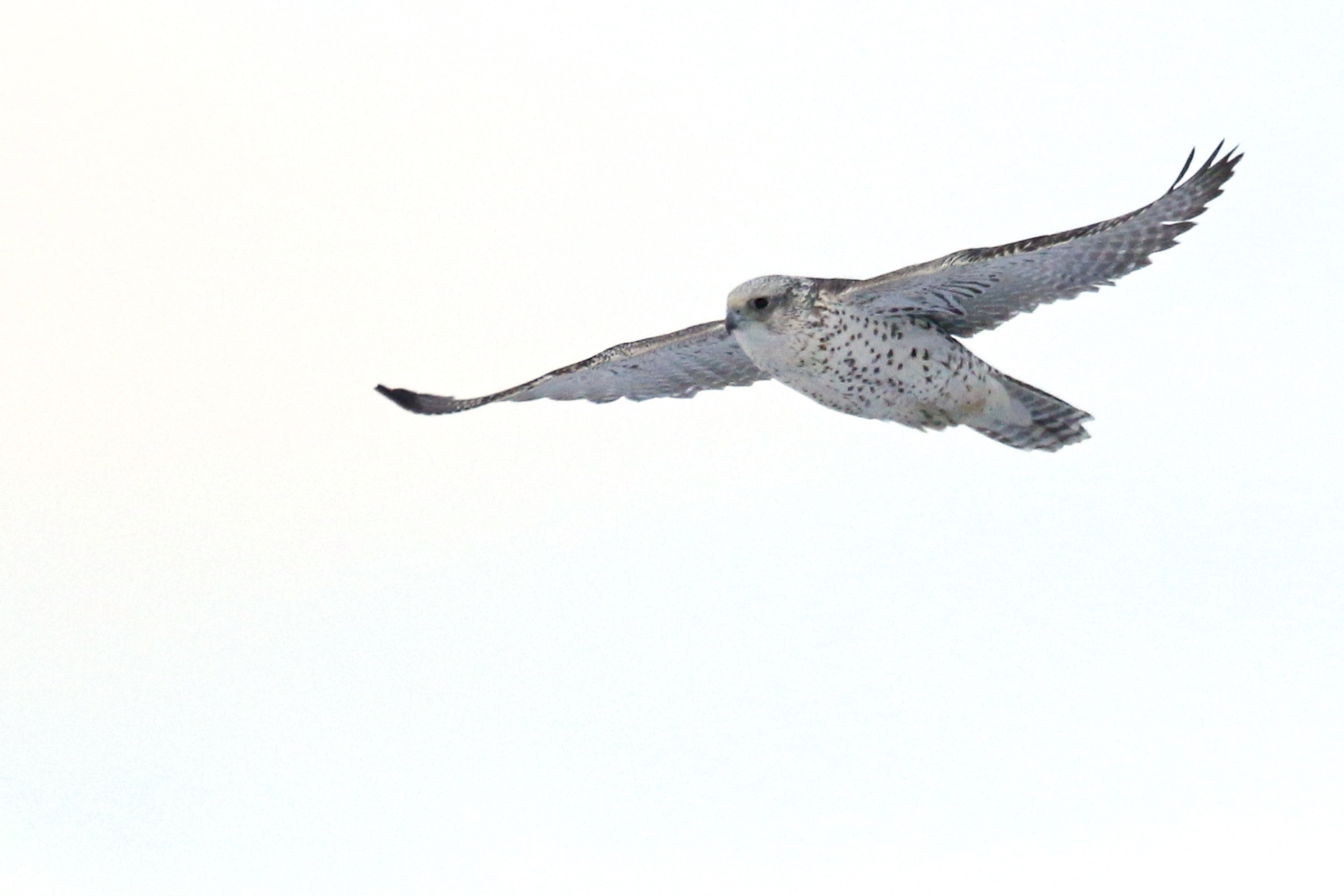 I finally caught up with the Ulster County Gyrfalcon again this evening. I got really good looks at the bird as it perched in an evergreen briefly on Bates Lane before heading in the direction of Old Fort Road. This is just a super bird that I feel very fortunate to be able to see at all, nevertheless so close to home. The down side is that photos were a bit tough – by the time I saw the bird, the gorgeous afternoon light was gone. It had clouded over a bit as it was getting late, pushing 4:30. Regardless, my day was made!
On my way home, I went to Lippencott Road to look for waterfowl. During a brief visit, I saw: Common Goldeneye (8), American Black Duck (5), Common Merganser (6), Hooded Merganser (2), Canada Goose (45), and Mallard (10). I also had a Cooper's Hawk on my way over and an adult Bald Eagle perched on the ice in the river.
As a side note, I was happy to see that the number of birders out for the Gyrfalcon appeared to be down a little bit this evening (which may have been simply because it was so late in the day). If you go for this bird, PLEASE be courteous and aware of the locals. I have gotten some feedback that indicates that Gyrfalcon Circus might be wearing thin for some folks, so I think it would be helpful if everyone put there best foot forward while enjoying this fabulous bird.