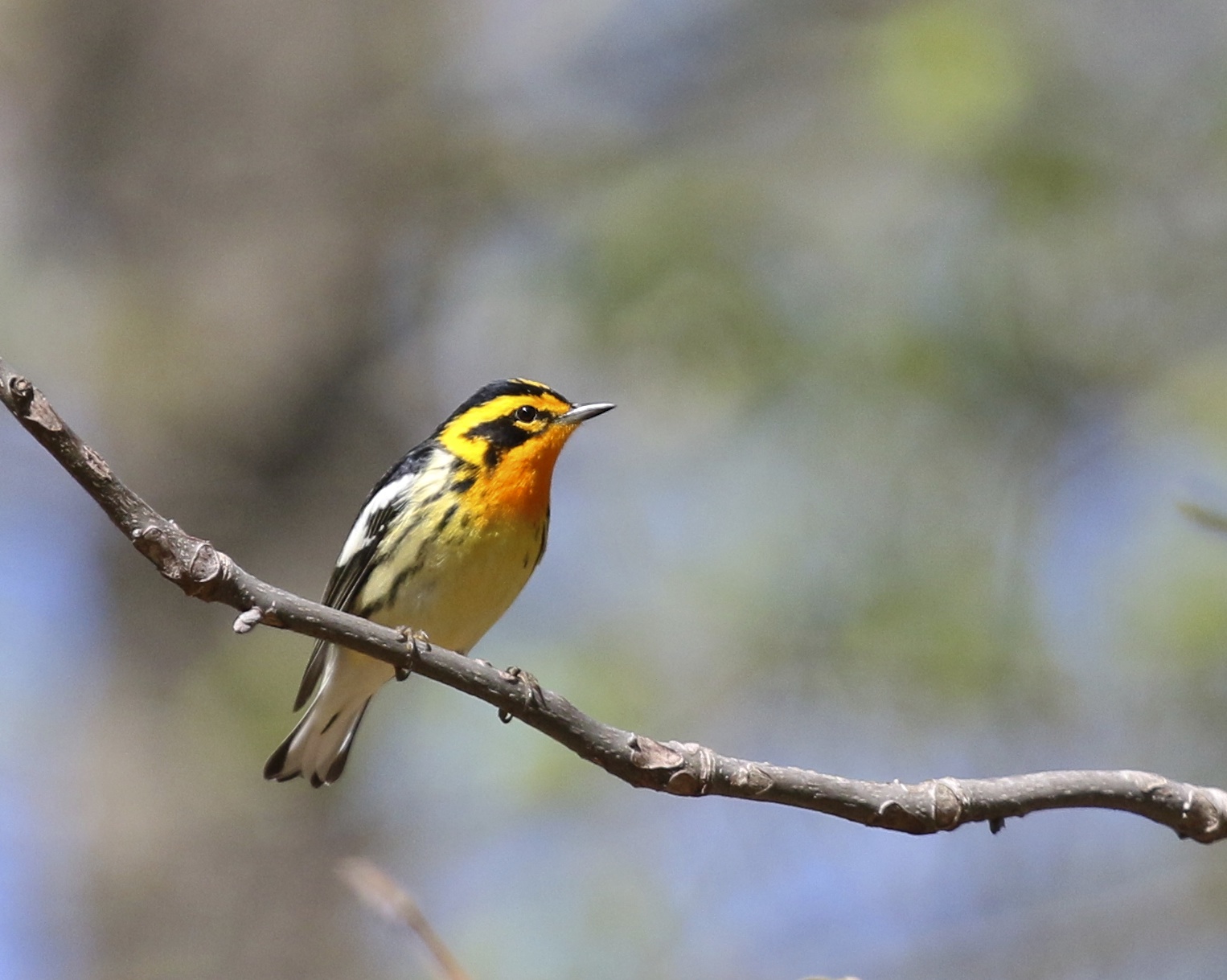 POCHUK MOUNTAIN STATE FOREST
I got a little bit of a late start this morning, arriving at Pochuk Mountain State Forest at just after 8:00. I headed up the trail, and not too far along, I ran into Linda Scrima and Maria Loukeris. They were kind enough to let me join them and we had a very productive morning with many birds and plenty of photo opportunities. I particularly enjoyed getting some decent Scarlet Tanager and Blackburnian Warbler photos. I struggled as usual with many warbler identifications, but with the help of looking at photos later, I compiled my list of birds: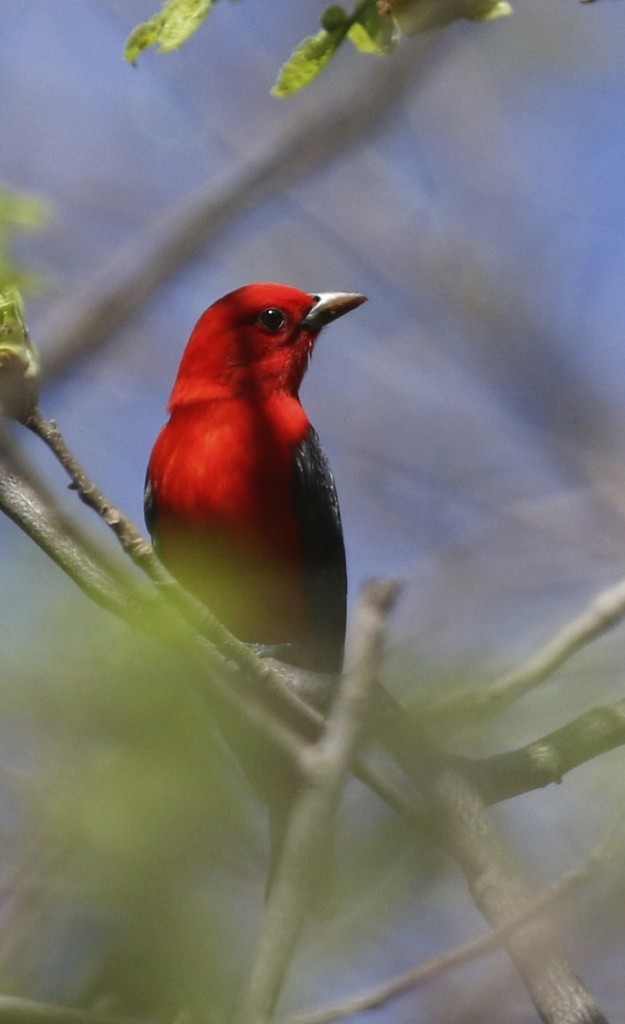 Canada Goose
Turkey Vulture
Red-bellied Woodpecker
Downy Woodpecker
Eastern Wood-Pewee
Blue-headed Vireo
Blue Jay
Wood Thrush
American Robin
Gray Catbird
Ovenbird
Common Yellowthroat
American Redstart
Magnolia Warbler
Blackburnian Warbler
Chestnut-sided Warbler
Black-throated Blue Warbler
Pine Warbler
Black-throated Green Warbler
Scarlet Tanager
Northern Cardinal
Rose-breasted Grosbeak
Indigo Bunting
Baltimore Oriole
Additionally, I am pretty sure that Maria had a Blue-winged Warbler as well; she sent over a photo that looks like a pretty good ID for the bird. Linda and Maria – let me know what other species I've left off the list! Thanks.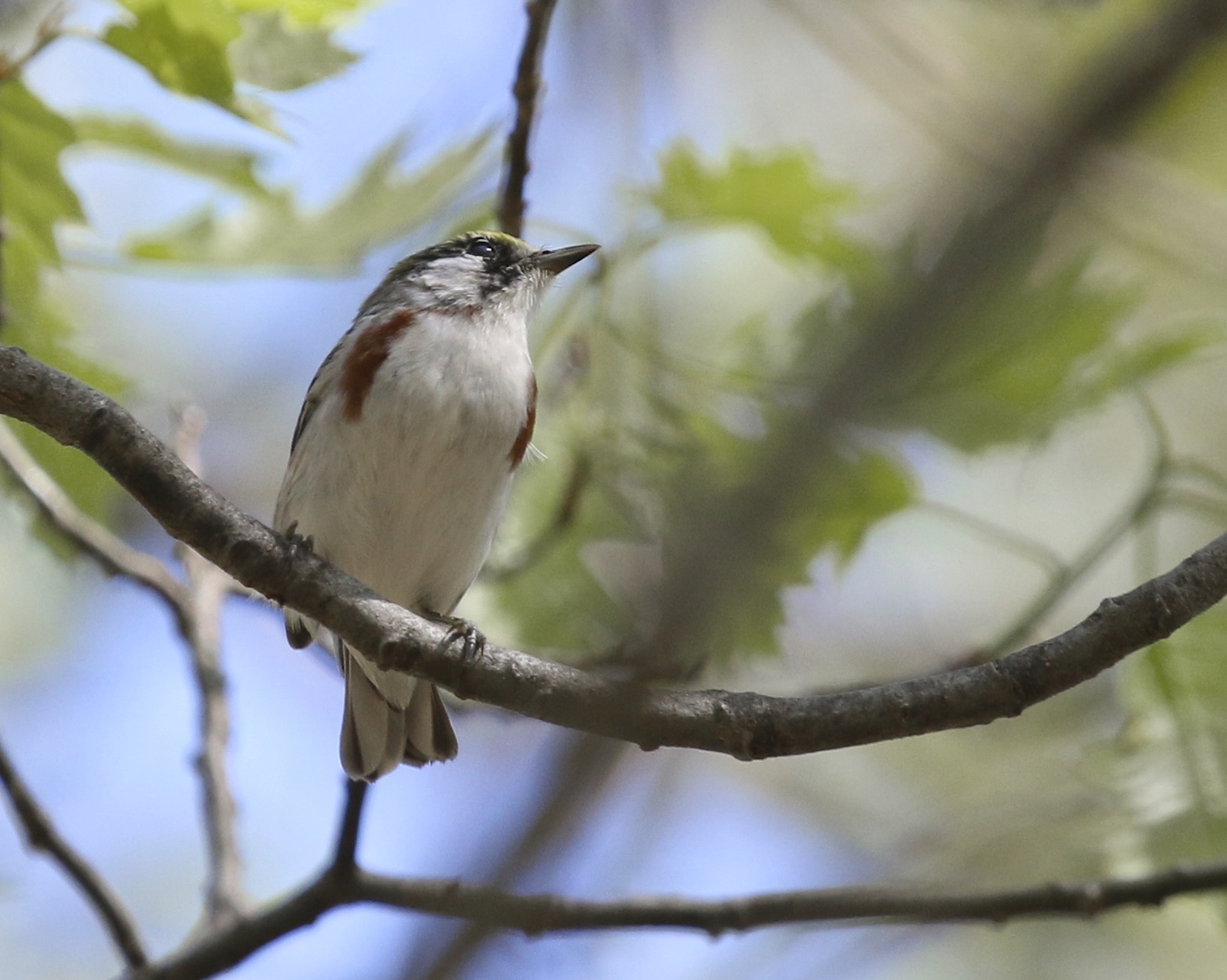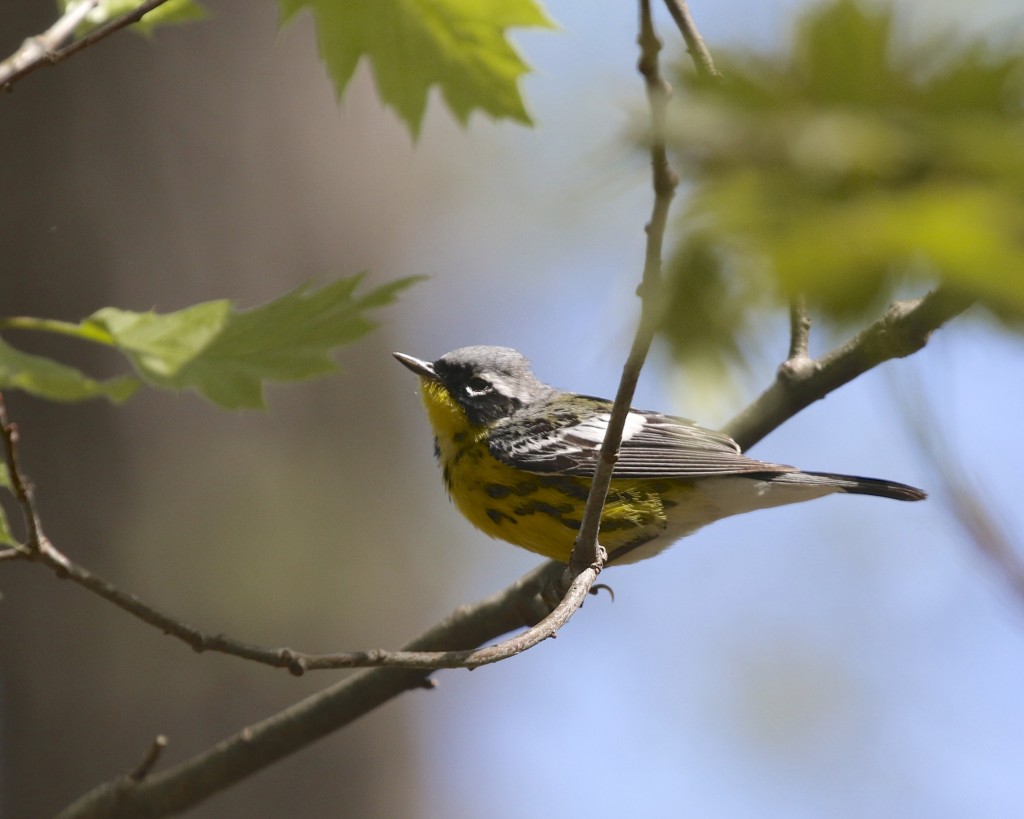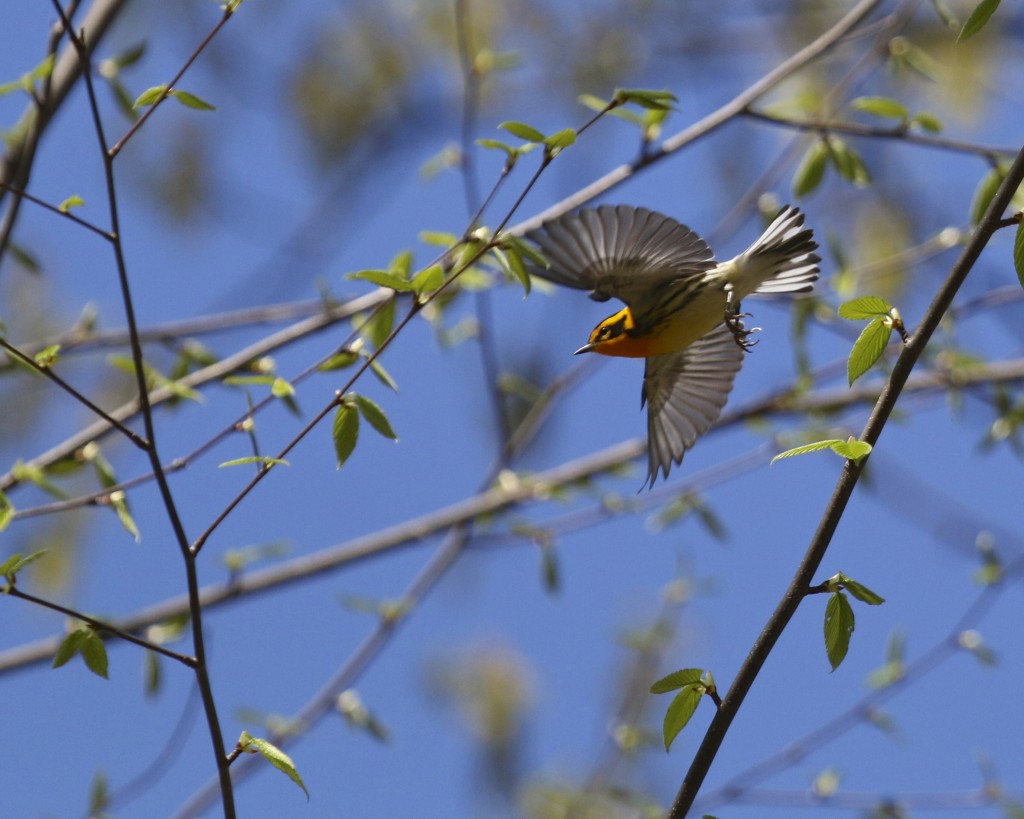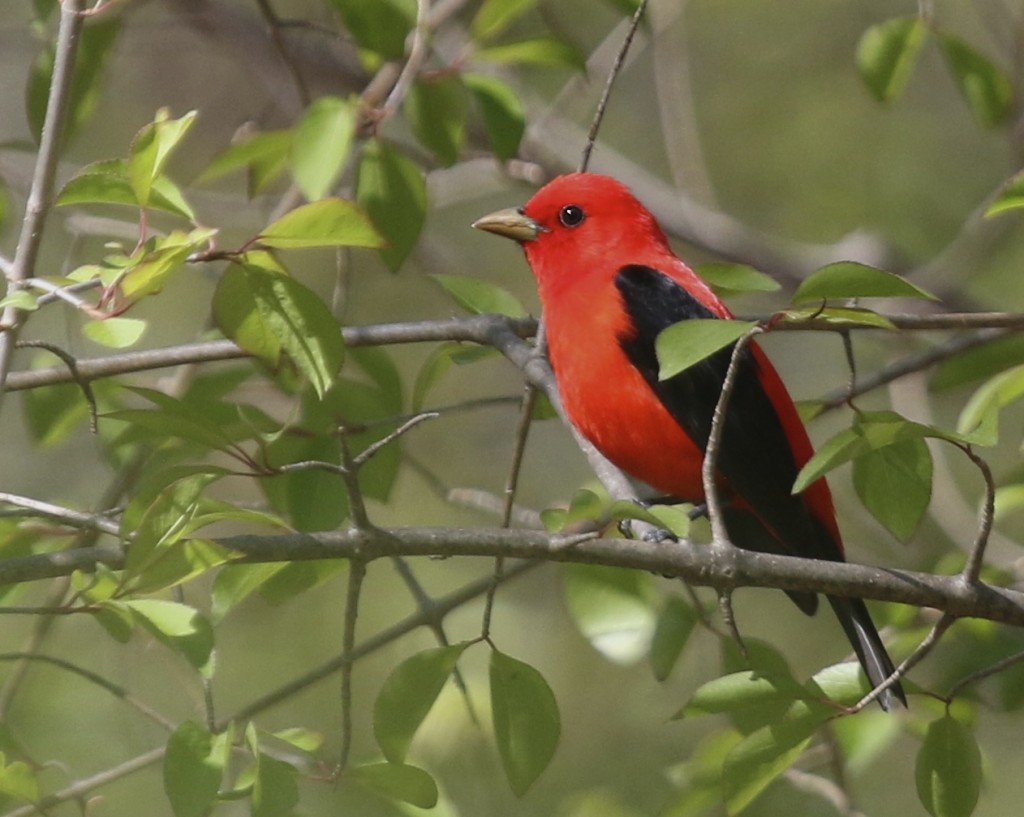 WALLKILL RIVER NATIONAL WILDLIFE REFUGE
Maria headed home and Linda and I continued over to the Winding Waters Trail at Wallkill River NWR. It was getting a bit late and there were not as many warblers present, but we still did pretty well, particularly with raptors, seeing: Bald Eagle, Turkey Vulture, Cooper's Hawk, Red-tailed Hawk, and Red-shouldered Hawk! Here's my list, which includes a couple of birds I got when I walked out Liberty Lane briefly afterwards: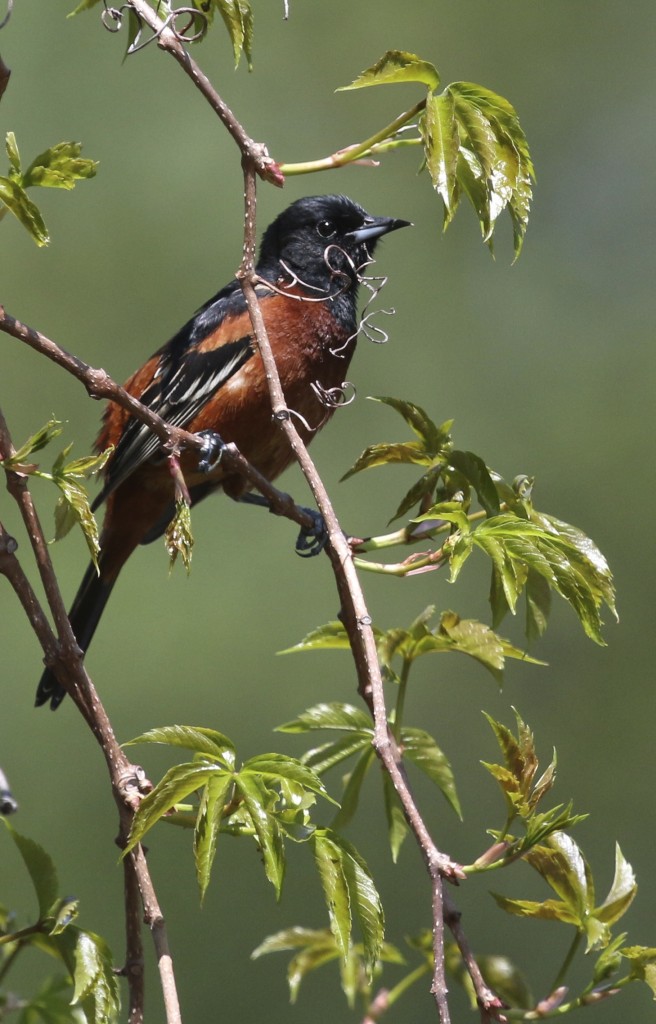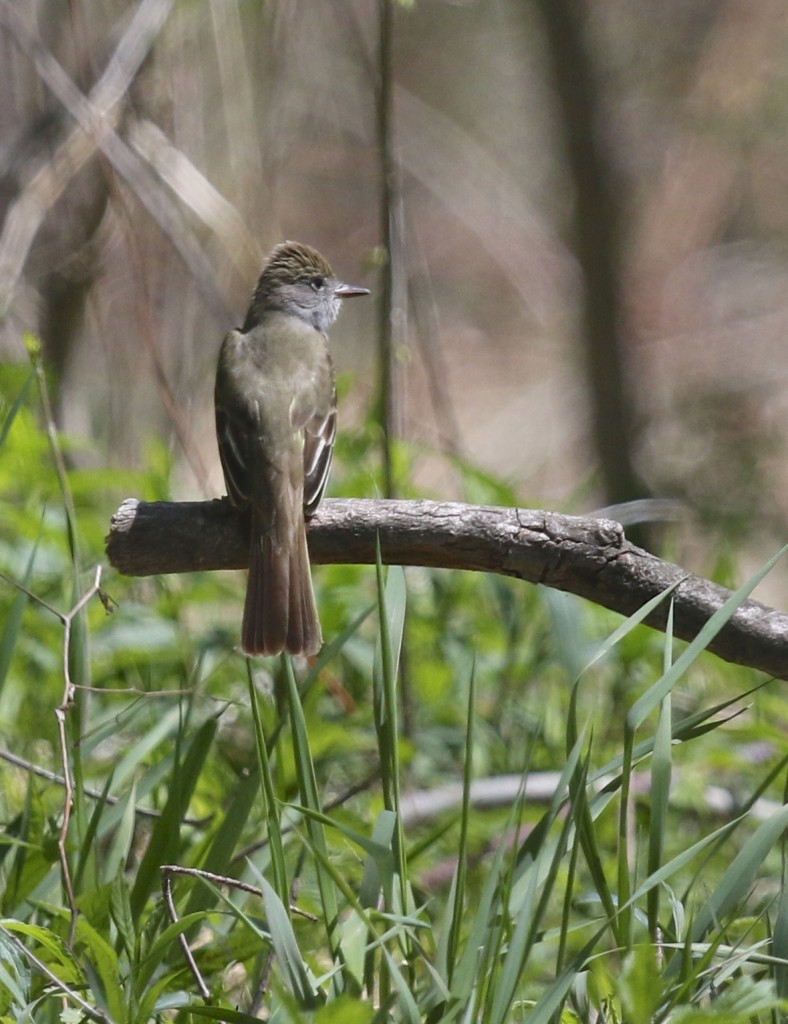 Canada Goose
Mallard
Turkey Vulture
Cooper's Hawk
Bald Eagle
Red-shouldered Hawk
Red-tailed Hawk
Killdeer
Spotted Sandpiper
Mourning Dove
Great Crested Flycatcher
Warbling Vireo
Blue Jay
American Crow
Tree Swallow
Barn Swallow
Tufted Titmouse
House Wren
Ruby-crowned Kinglet
Eastern Bluebird
Wood Thrush
American Robin
Gray Catbird
European Starling
Ovenbird
Common Yellowthroat
Yellow Warbler
Yellow-rumped Warbler
Song Sparrow
Swamp Sparrow
Indigo Bunting
Red-winged Blackbird
Common Grackle
Orchard Oriole
Baltimore Oriole
American Goldfinch