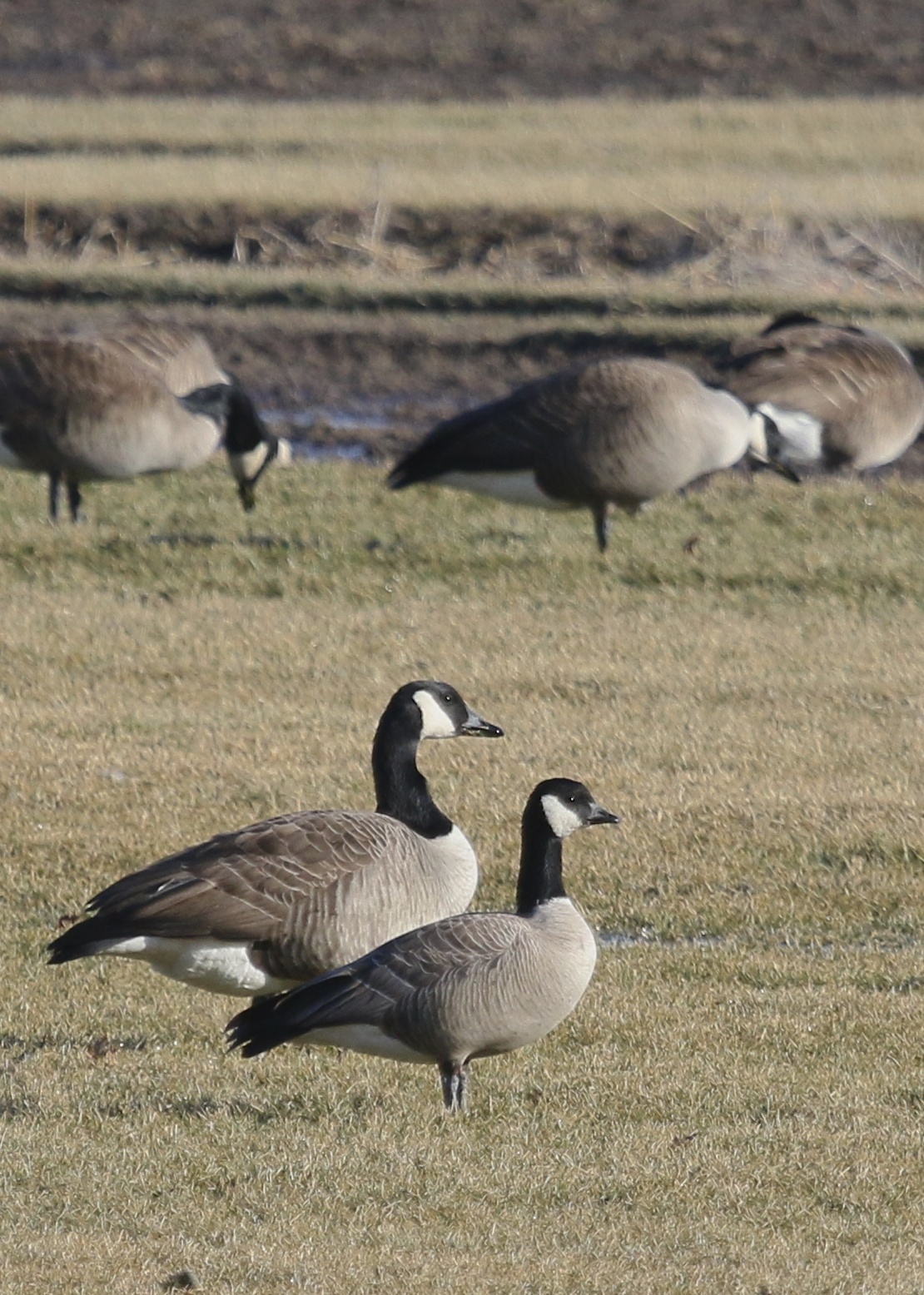 I took a quick but productive tour of the Black Dirt Region after work today. I was unable to relocate any large flocks of Snow Geese, but did find some larger groups of Canada Geese, and among them some gems:
Cackling Goose (1)
Grester White-fronted Goose (2)
Snow Goose (60)
Maybe there are still some large groups of Snow Geese around – there are certainly areas I did not get to tonight. Maybe this weekend will produce a Barnacle Goose or even a Pink-footed Goose? A Ross's Goose? Who knows?