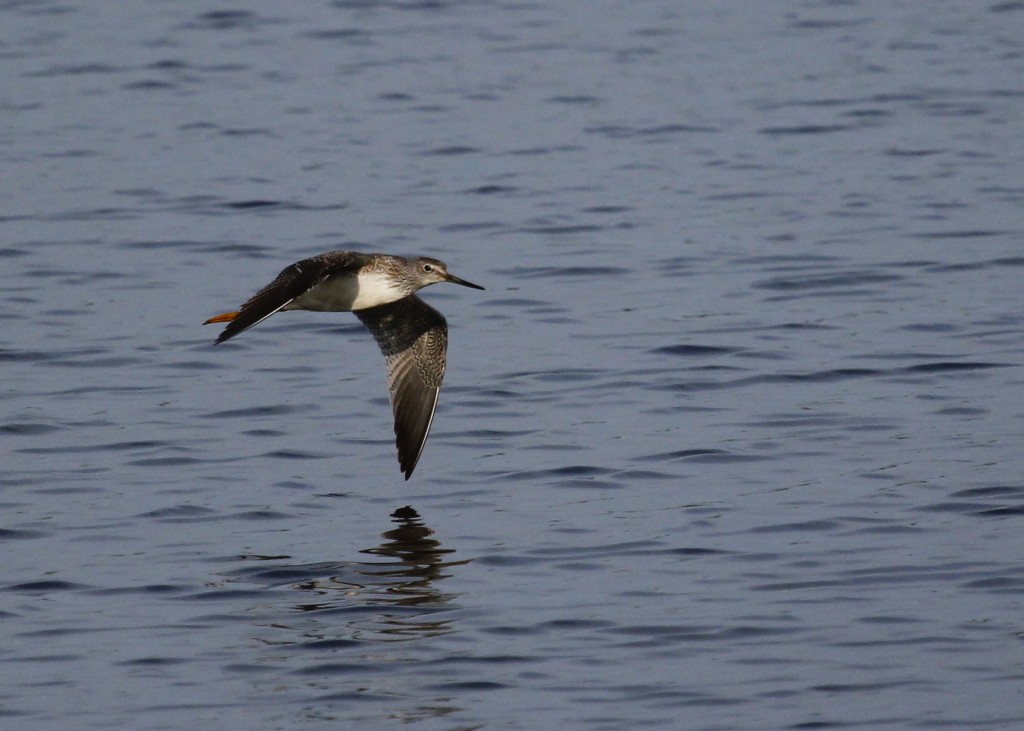 On Thursday after work I made a quick stop at Skinner Lane and found no shorebirds, so I headed over to Wallkill River NWR. It had rained just a little on Wednesday night, so I was hoping that maybe some new birds had moved in. Judy Cinquina had also reported a good number of shorebirds at the reserve to the Mearns Bird Club. I found a sizable number of shorebirds present that largely reflected what Judy had seen a day earlier. Most shorebirds where found on the West and South sides of the Liberty Loop:
Semipalmated Plover  3
Killdeer  28
Solitary Sandpiper  1
Greater Yellowlegs  4
Lesser Yellowlegs  8
Semipalmated Sandpiper  4
Least Sandpiper  25
Pectoral Sandpiper  2
Wilson's Snipe  2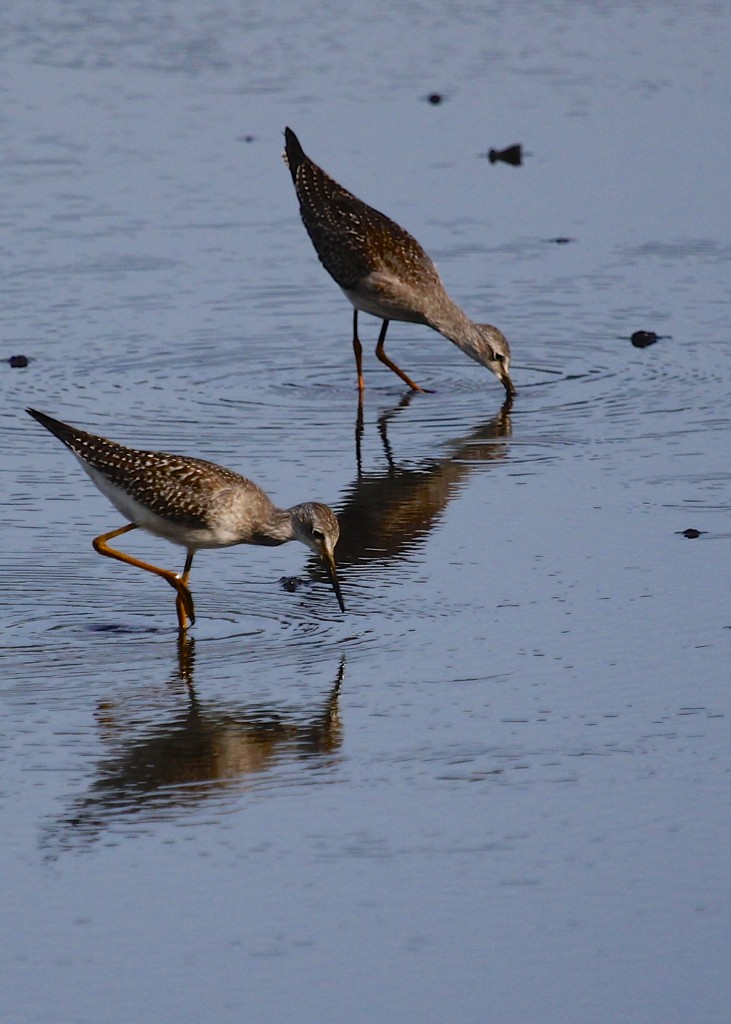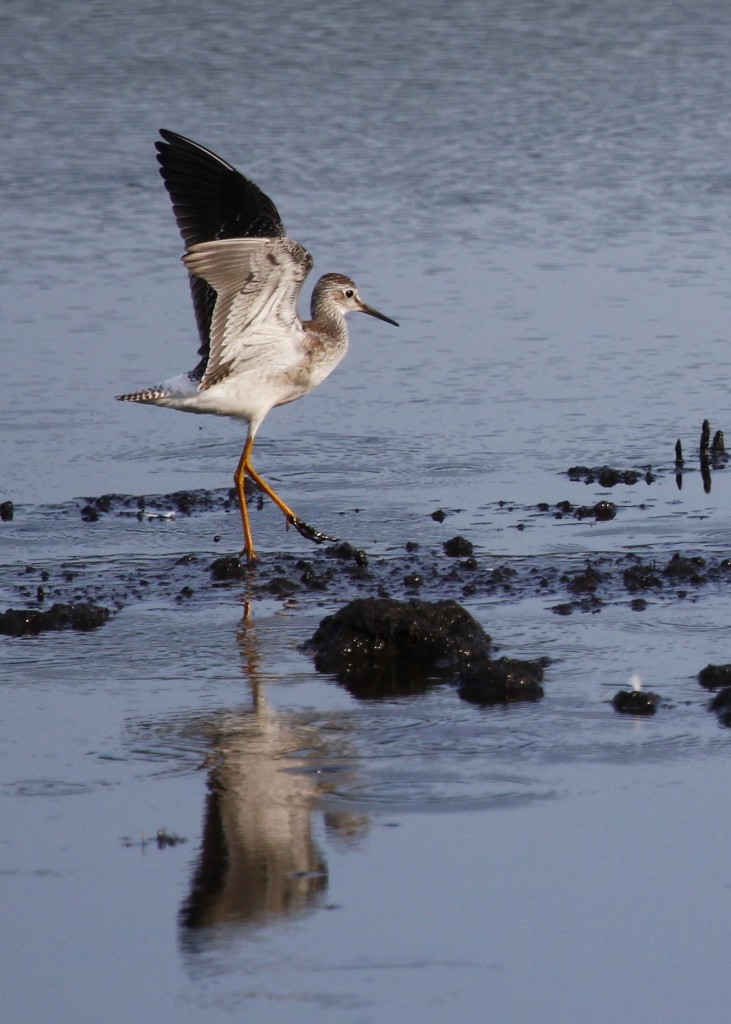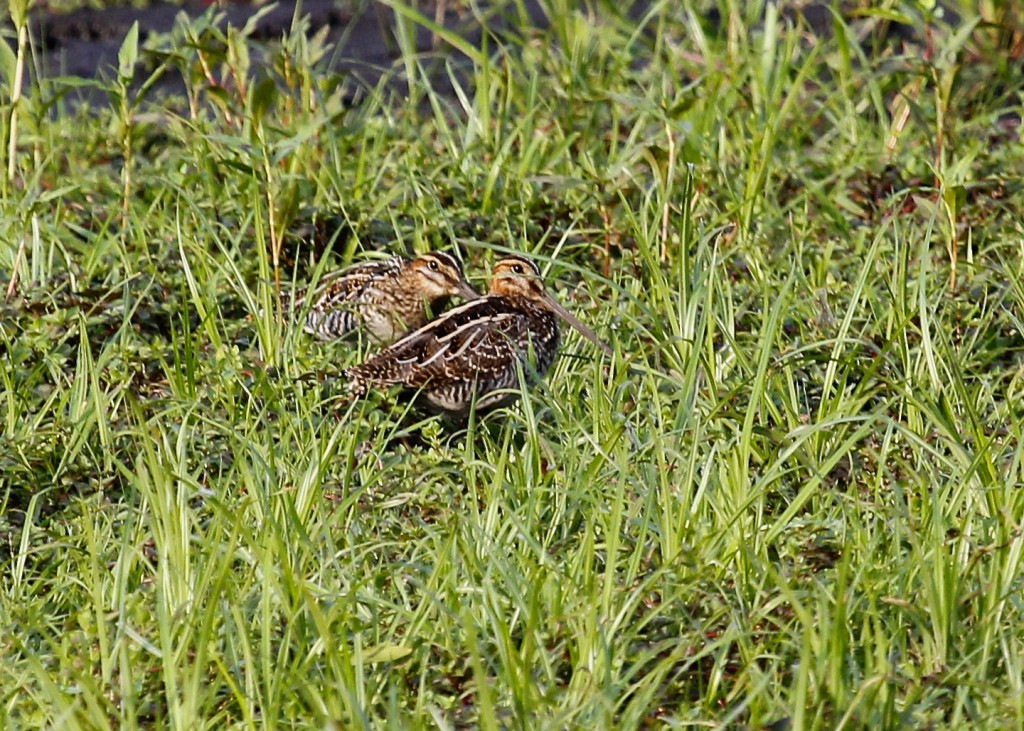 This morning I received a text from Rob Stone – American Golden Plover at the Pine Island Turf Nursery. Tricia and I headed over and thank goodness John Haas was there and on the birds because I don't think I would have ever found them. Out in the distance in one of the fields, there were 4 birds present; two were adults in breeding plumage. The views were quite distant, but the light was good and the black undertail coverts on these two birds could be seen easily enough. They were harvesting onions while we were out there and the farm machinery finally moved close enough to flush the birds and I got one single photo of the birds in flight. This another distant photo, I think it is worth it click on it to enlarge it so you can a little bit of a look at these birds: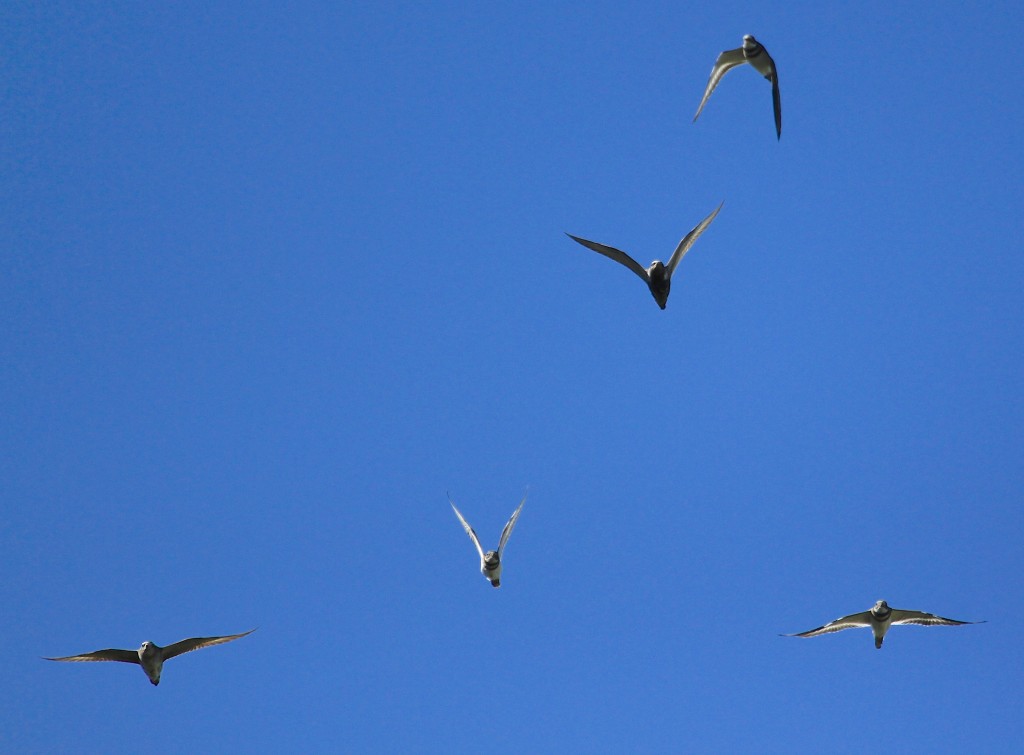 A final note: I had a few minutes in the early afternoon, so I cruised by Skinner Lane and again struck out. I also went to the Camel Farm where I had a single Greater Yellowlegs. My final stop was at the viewing platform at Wallkill River NWR, where I did not see any shorebirds but had 7 Great Egrets and 2 Green Herons in my very brief visit.