I enjoyed an excellent day of birding in the county today. My first stop was at Wickham Lake, where I joined Kyle Knapp. He'd had a RED-BREASTED MERGANSER in his scope just before I arrived, but unfortunately all the mergansers picked up and he wasn't on the bird any longer. It took a little searching, but I was finally able to locate the female RBME among the approximately 250 Common Mergansers.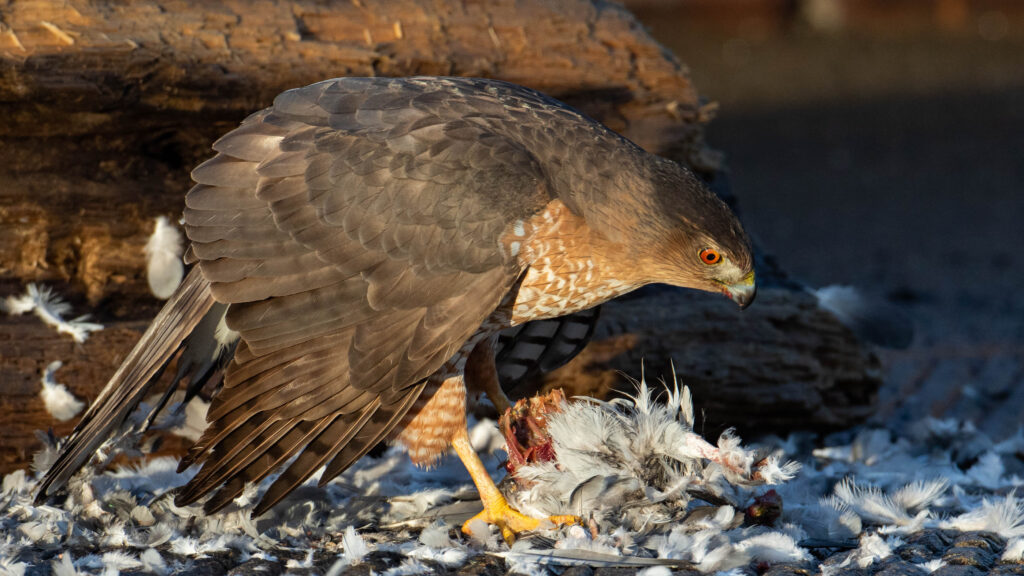 I checked some more lakes in the area and didn't come up with anything too exciting. Then Bruce Nott texted me – he had REDHEADS at Brown's Pond. I headed up and was able to get on the birds. They were too distant for worthwhile photos, but it was really good to get that bird for the county for the second year in a row.
I headed to the black dirt after that, hoping to get a LAPLAND LONGSPUR for 2023. I found a smallish flock of Horned Larks and sure enough there was a single LALO among them. I also enjoyed a large flock of SNOW BUNTINGS, I estimate 70 birds or so, as well as several more flocks of larks. Then, while I was waiting and hoping for some bunting pics, a huge flock of SNOW GEESE flew over, maybe 1500 birds or so.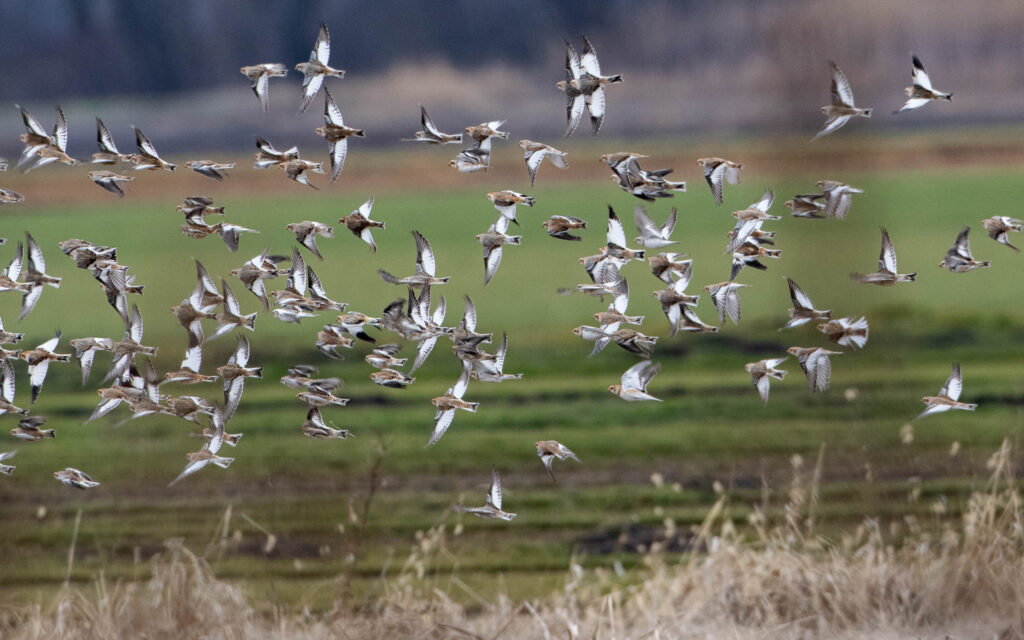 In the afternoon, I went to the Newburgh Waterfront. I was able to locate two first winter ICELAND GULLS. Also present was an adult Cooper's Hawk dining on a pigeon on the boat launch ramp. The bird was determined to eat its meal and did not fly until it was done. There was also a young Coop which seemed to be begging for a portion of the meal, but ultimately it didn't get any.