First thing this morning I went to the Courtyard Marriott Middletown/Goshen to follow up on a confirmed eBird report of a YELLOW-THROATED WARBLER. After just over an hour with no sign of the bird, I departed to go try my luck in the black dirt. Just after 9:00 am, Jeanne Cimorrelli reported the bird was present on the Mearns Bird Club App. I ran for it, but the bird had moved on before I arrived.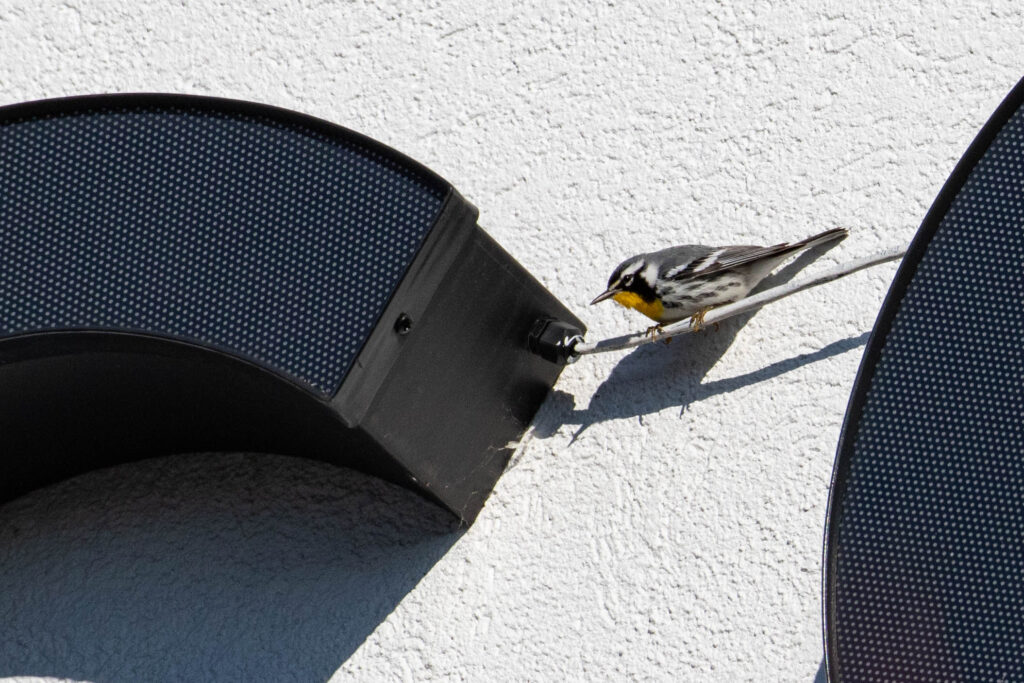 I joined a good number of birders, and we waited for the bird to return. Which it did, about an hour after it was last seen. It flitted around the 'Courtyard' sign on the side of the hotel for only about a minute before it flew off. As far as I know, the bird has not been seen since. I was pretty happy to have gotten lucky enough to see the bird, it was a life bird, and of course a county and state bird for me. It was also good to see some of the birders I haven't seen in a while.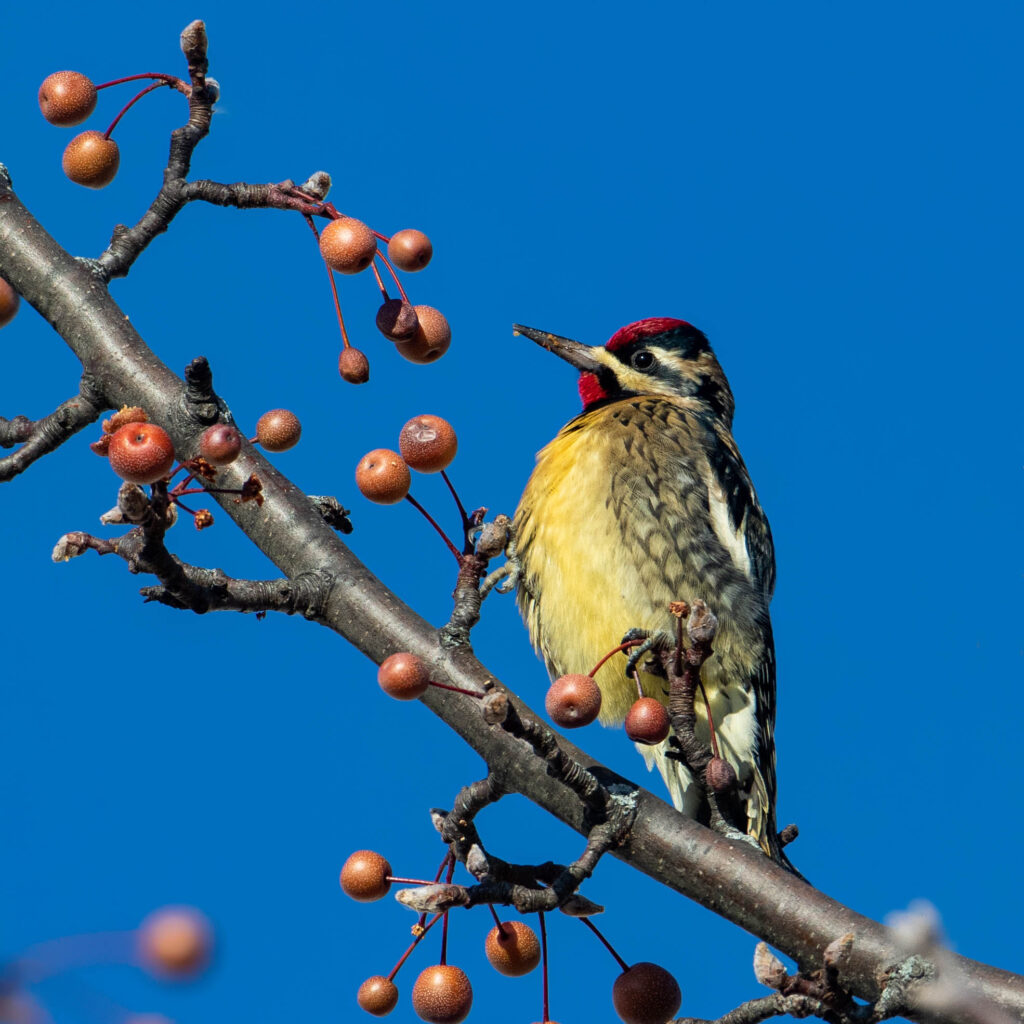 Afterwards, I spend some more time in the black dirt. Highlights included many Horned Larks with a handful of Snow Buntings, a flyover of (5) Sandhill Cranes (a first for me to see that many in OC), and I enjoyed sifting through a large flock of mixed blackbirds. I was hoping to maybe find a Yellow-headed Blackbird, but of course, no such luck.