Generally speaking, this is a feel-good blog. I'm typically posting when something interesting, exciting, or just fun is happening. Today, unfortunately, is the exception. This morning Tricia and I headed over to the Beacon waterfront; I was hoping for gulls even though I know that early in the day is typically a bust for gulls on the river. As expected, it was very quiet at Long Dock Park when we arrived. Just a handful of Ring-billed Gulls around, and some Common Mergansers and a Great Black-backed Gull way out on the river.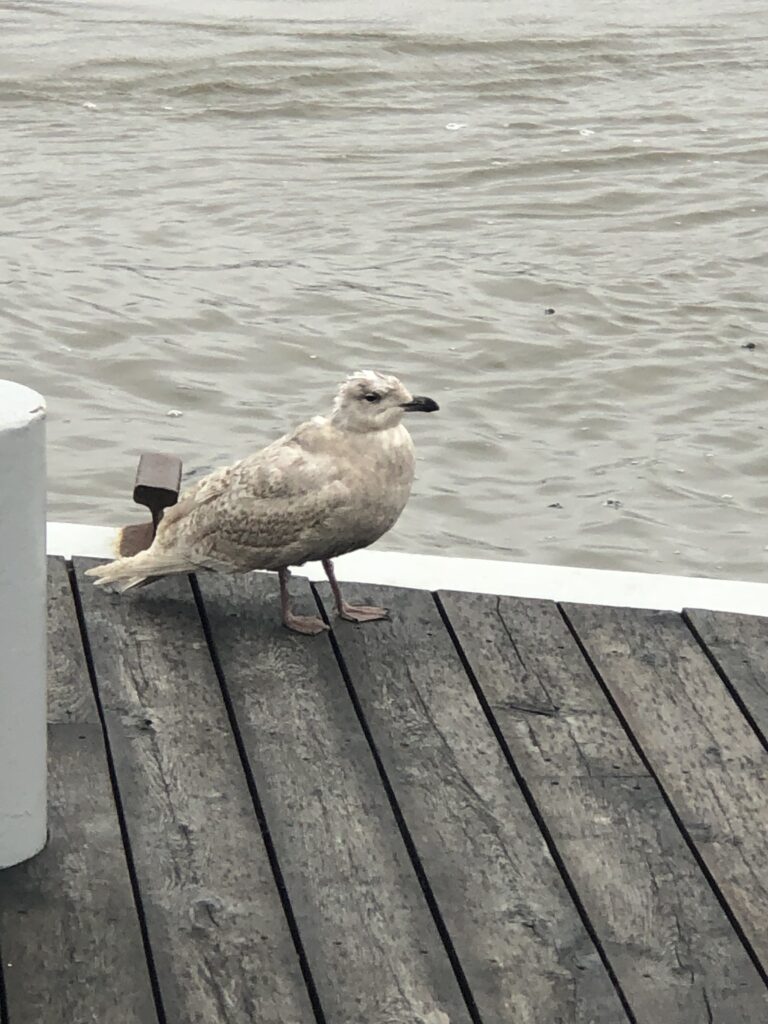 We walked out by the kayak launch, and at the end of the dock there was a single gull. It was a first winter ICELAND GULL, but, it was in some sort of distress. It was very messy looking and kept either trying to call or regurgitate something but was not having any luck. As I watched, a young child ran near the bird and it did not fly, it just slowly walked away.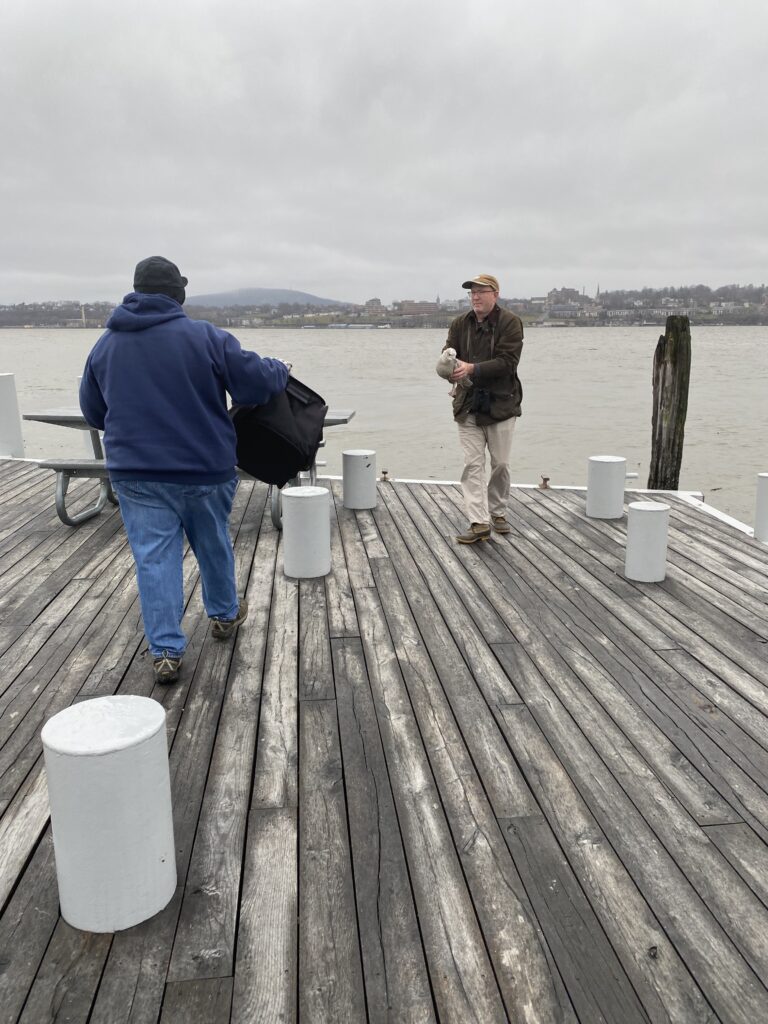 I went to my car to get my carrier (it's for my gear, but also perfect for bird rescue). When I returned, Debbie van Zyl was with the bird and she helped me capture the bird, which actually proved to be quite easy, an indication of the condition of the bird. Tricia and I drove the bird to the veterinary hospital, where it was going to be picked up by the rehabber. We headed home, hoping for the best. Unfortunately, not too long after arriving home, I received word that the bird did not make it. We know that a high percentage of gulls don't make it through their first year, that's just natural, but it's heartbreaking to be invested and to witness it up close and personal like that. May that bird rest in peace.