This morning I headed Rye Playland to try for the GLAUCOUS GULL that Gail Benson and Tom Burke reported at that location yesterday. It was a beautiful, cold and sunny day, my favorite type of winter day; a perfect day to put some new Christmas winter gear (coat and gloves) to the test. I was not optimistic about my chances of getting my target; gulls seem to be tough bird to run for. Regardless, I was pretty sure it would be a good day of birding, Rye in the winter is always a good birding trip.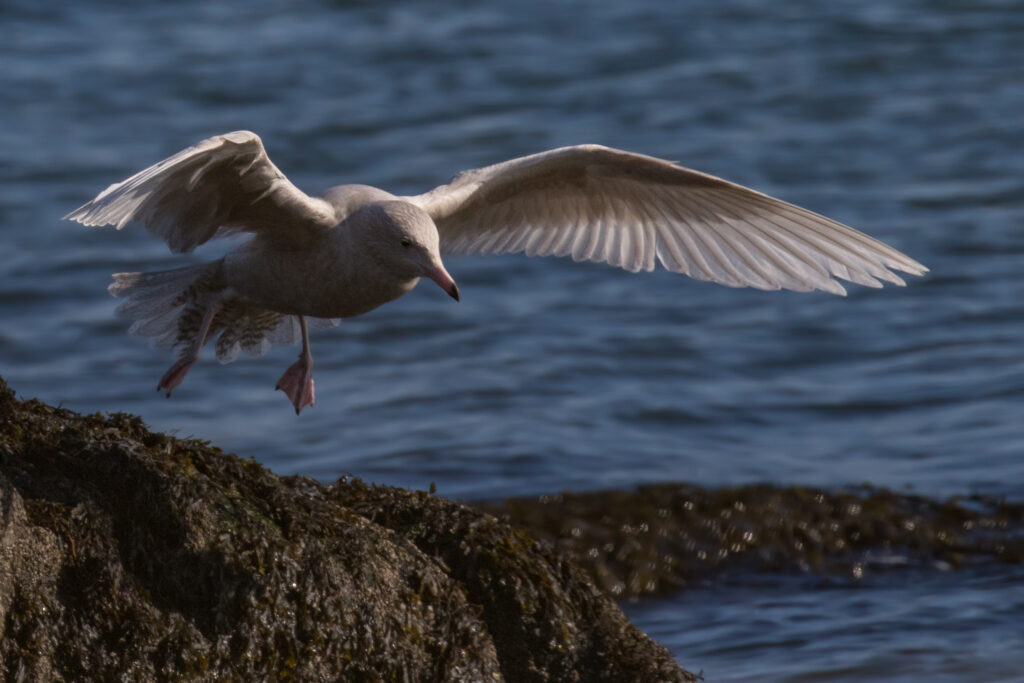 I parked by the ice rink and walked the pier; a flock of 60 or so Brant flew overhead and I able to locate a Long-tailed Duck and my first Common Loon, Buffleheads, and Red-breasted Mergansers of the day. From there I headed over to Playland Lake, where I had great looks and a photo op with a single adult female Common Goldeneye.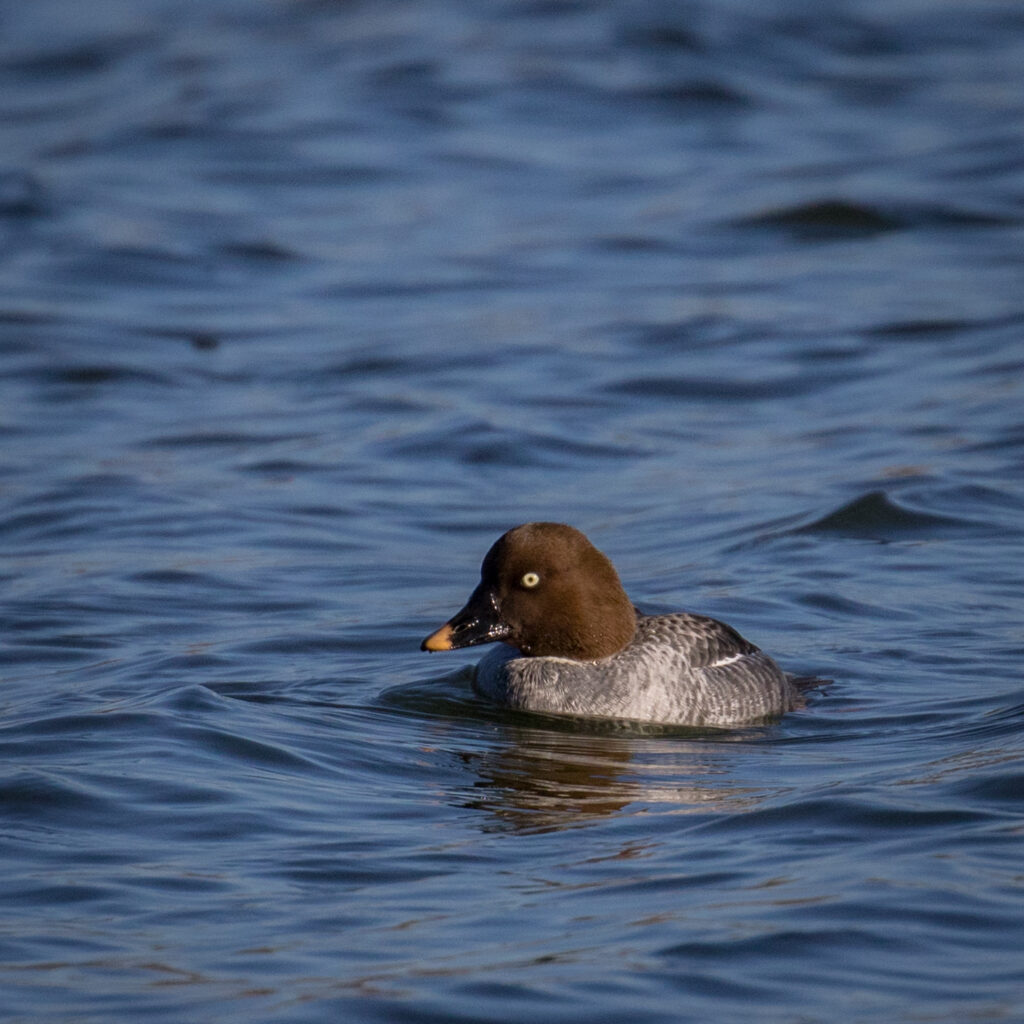 Leaving the lake, I found Gail and Tom – were just on the GLAUCOUS GULL, but it must have flown as they were saying goodbye to a friend and it wasn't present. I can't thank Tom and Gail enough, they did everything in their power to relocate the gull for me, and after parting ways for a short time, I received a call from Gail – they had the gull again! I hustled to join up with them, but alas the bird had flown again. Moments later, Tom picked up the bird in flight right over our heads and we watched as it put down on the rocks across the way. What a big, beautiful beast of a gull! I was blown away; I think because I'd lowered my expectations, it was that much better getting the bird. It was the third Glaucous Gull I'd ever seen, and my first in New York state, making it my 311th NYS bird.