I went back to Beaver Pond first thing this morning. When I arrived, there was no sign of the fledgling Cedar Waxwing. But, after about 10 minutes, I heard the bird calling. Not long after that, as I walked with my scope horizontally on my shoulder, the bird came down and landed on the legs of the scope. It didn't stay long, the legs were wet from the rain and the bird didn't seem to like it.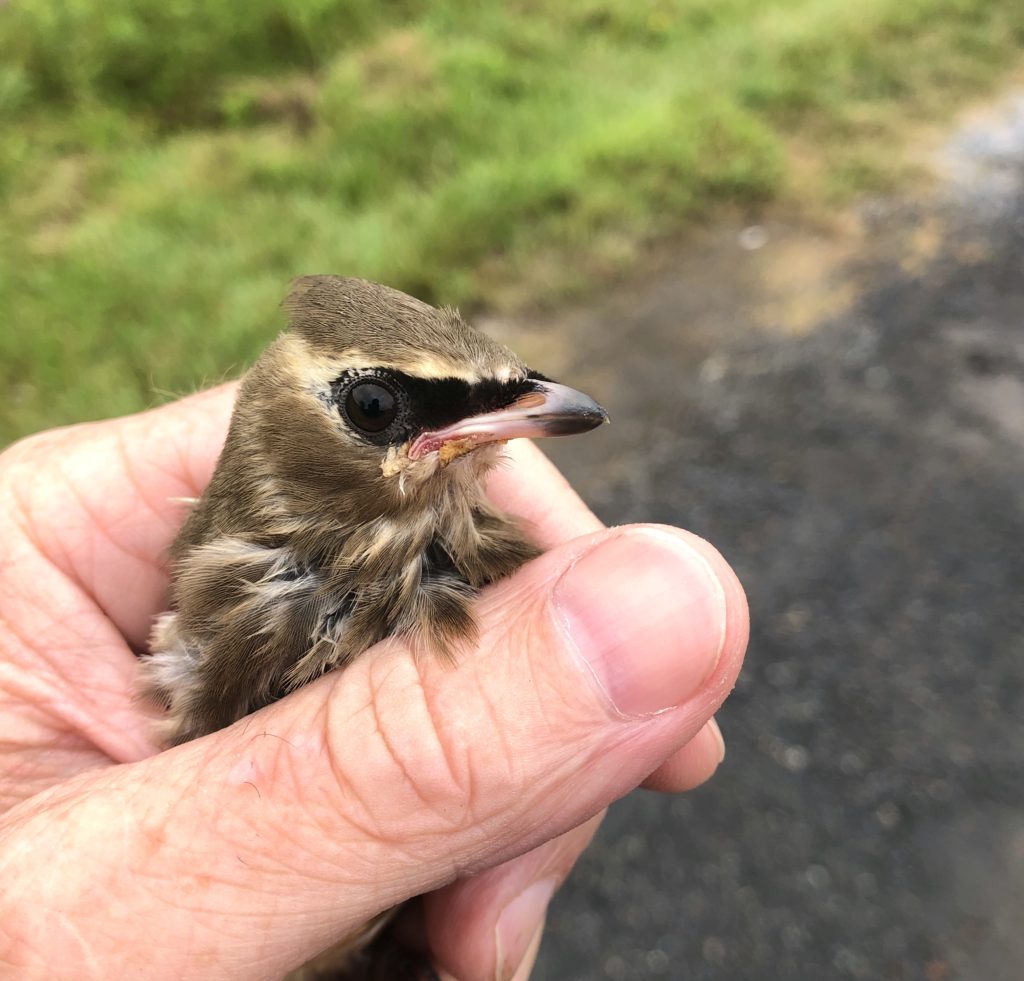 So, I got in touch with Giselle Smisko from the Avian Wildlife Center in Wantage NJ . I told her my story, and she believed that the bird had been cared for by someone as a nestling and was perhaps released too soon. She said that any typical fledgling would never go to a human but that nestlings will just open their mouth for anyone to receive food. We agreed that if I could capture the bird, I would bring it to her, so it would get the proper professional care it needs. *Important note: Giselle said never to feed a bird wet cat food – it's not good for their digestive system. Dry food is okay, if moistened. High protein is best.*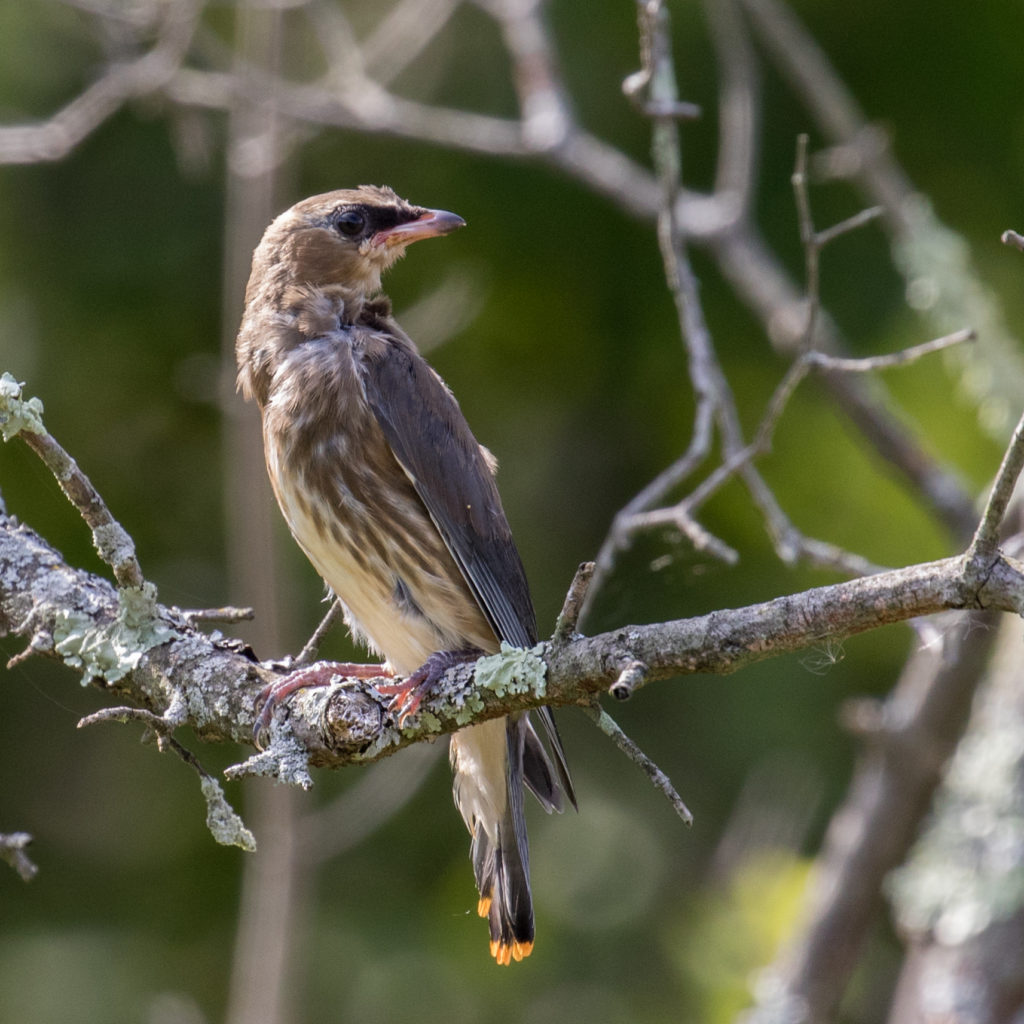 Meanwhile, Bruce Nott and Karen Miller had arrived to search for shorebirds. The fledgling did not come to me the entire time they were there, but within 5 minutes of their departure, the bird flew down and landed on my scope. I worked it onto my fingers and was able to take it in my hand. I spoke with Giselle again to make arrangements and she said to feed it berries or grapes if I could. I went to the QuickChek once again, and bought some grapes. I broke up a couple of them into manageable sizes and fed the fledgling – it gobbled it up like it was going out of style! It was a really excellent experience. I had to kill a little time before Giselle would be able to take the bird; it was excruciating for me – I just wanted to get the birds into her hands. Eventually, I successfully dropped it off at the center. Giselle said the bird looked well and that its feathers were in good condition. I am able to call in and check on it, so I will. Fingers crossed all goes well. I also wanted to mention that Avian Wildlife Center is privately operated; it does not receive any funds from the government. Tax deductible donations are welcome; you can visit their website here.