One of Tricia's favorite sayings is "When in doubt, head north", which is exactly what we did last weekend. Actually, I got the idea from John Haas after a recent discussion with him about being in a "birding slump". His advice was to take a trip and spice things up a bit; he suggested the trip up north to Saranac Lake and gave me great tips on where to do the best birding. If anyone is interested in doing some birding in the Adirondacks, leave a comment and I will pass along as much information as I can.
FRIDAY
Tricia and I headed up on Friday after getting out of work a little bit early. It was a pleasant drive that was highlighted by finding a female Common Merganser with her brood on the side of the road in Keene NY. I felt like this was a good omen for the weekend to come.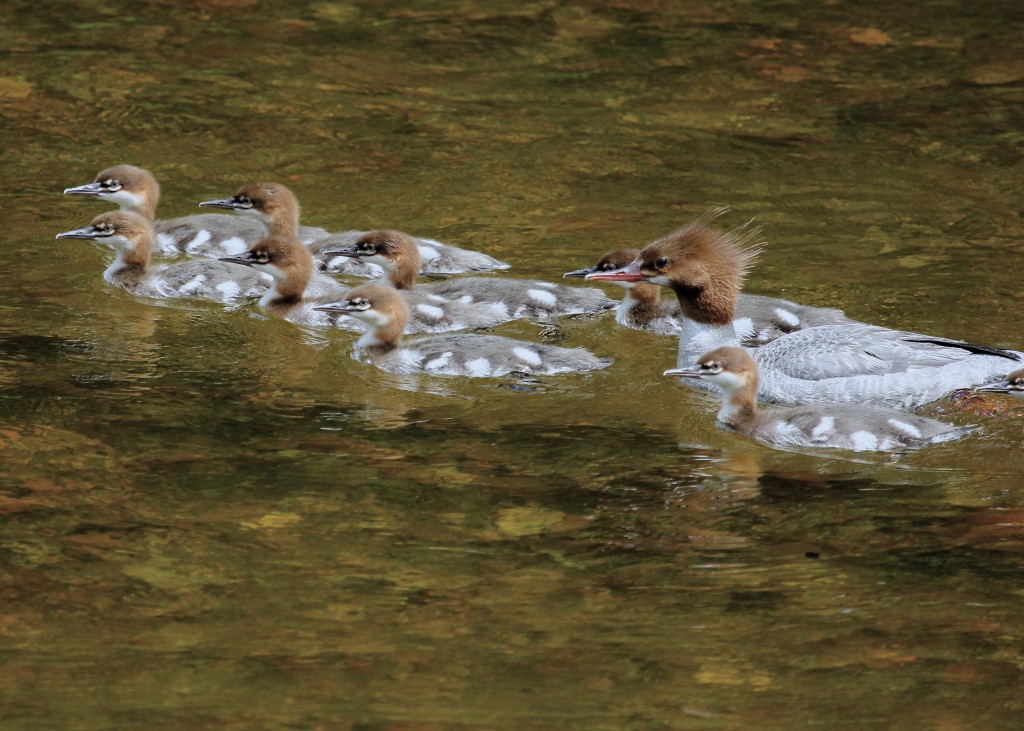 Friday evening we made a brief stop at Bloomingdale Bog Trail, near Bloomingdale Road. We were there for less than an hour when it started to rain pretty heavily, but before we ran for the car we managed to identify 14 species, including two life birds for me – a pair of Lincoln's Sparrows and three Gray Jays.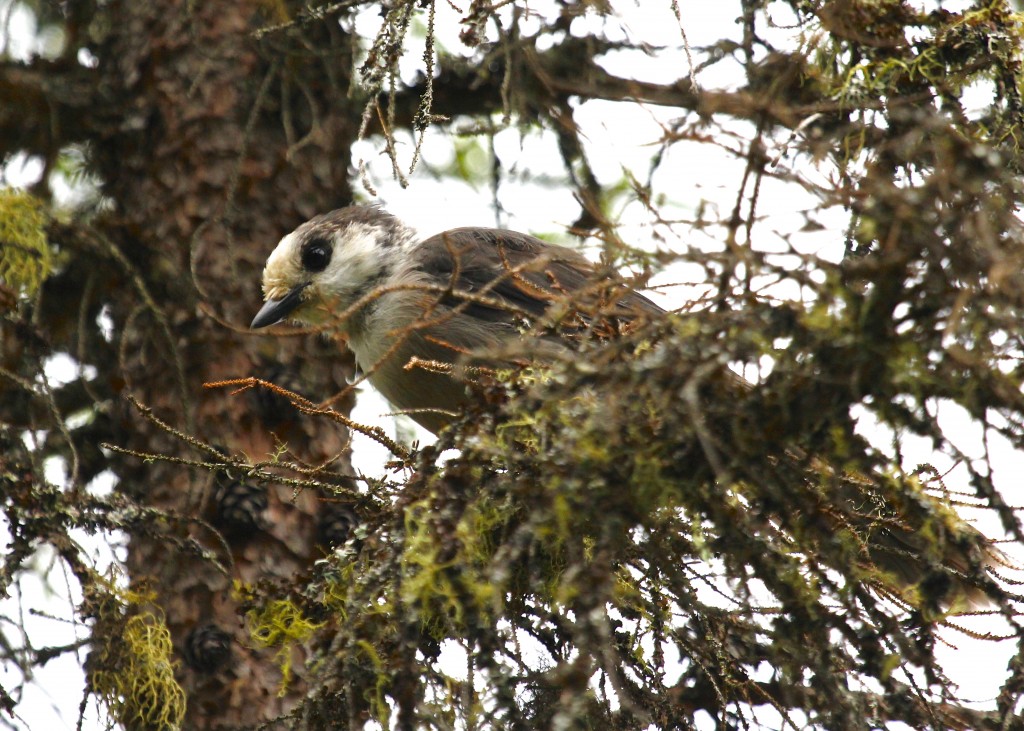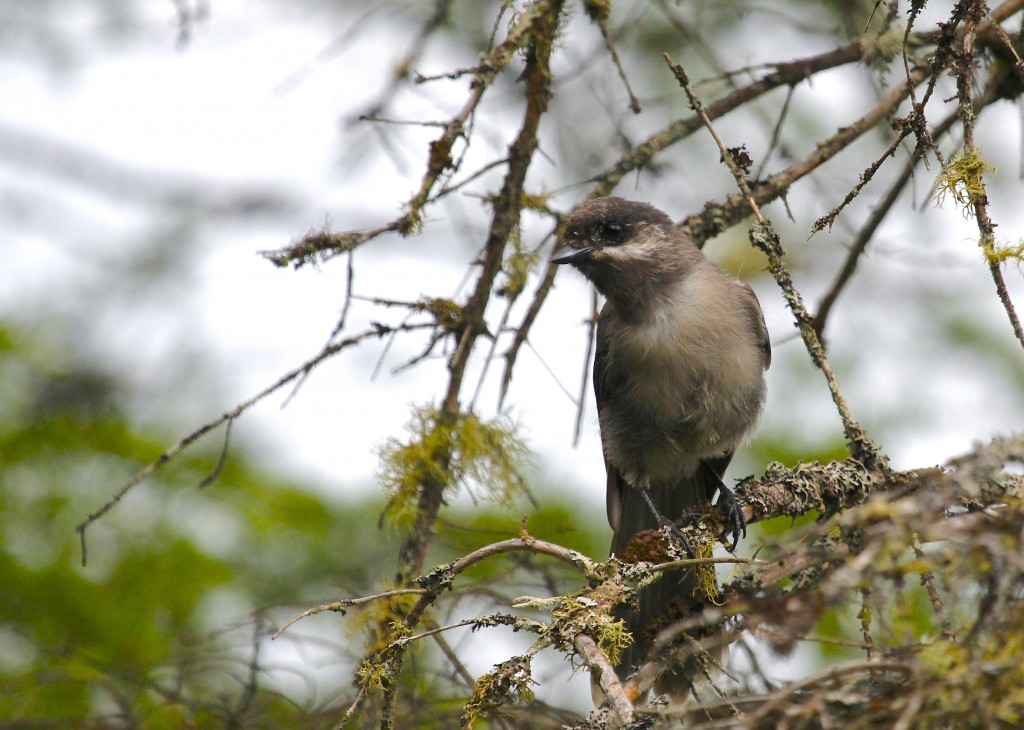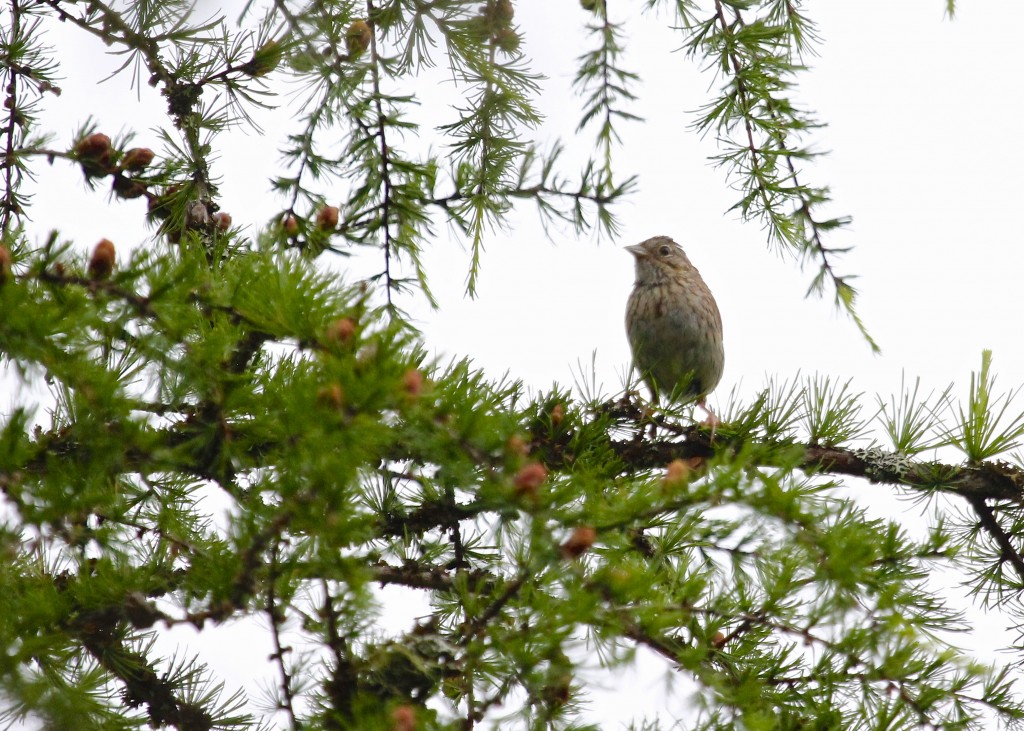 SATURDAY
We knew that we were certainly going to do some paddling while we were up in the area – Tricia did a canoe trip some years ago with her brother at the St. Regis Canoe Area, which involved several days of paddling and camping out. We only had one day, so I referred to 'Quiet Water New York', a fantastic guide to paddling in New York state. We decided to do one of the Fish Creek Loops; it included five ponds, four carries and most importantly, it could be done in a day. Here is the route we took: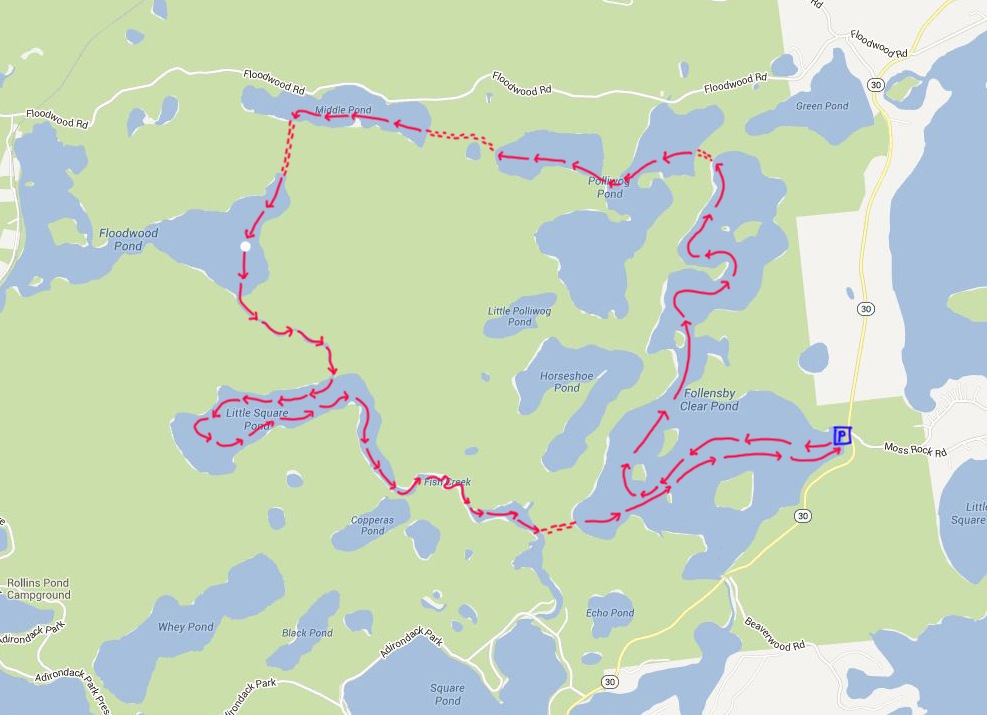 This was an adventure for me; up until now, I have just paddled locally in a single body of water for a couple of hours at a time. In 'Quiet Water New York', they mention seeing a Common Loon diving, so I was hoping that we might see one as well. We parked the car at the south end of Follensby Clear Pond. It was only moments after getting out of the car that Tricia noticed two Common Loons swimming in the distance. We put our kayaks in ASAP hoping to get close enough for a photo or two. We put in, and I was just floating in my kayak, trying to get situated and get my camera out of my dry bag. Tricia started calling my name urgently – a Common Loon had surfaced less than five feet from my kayak!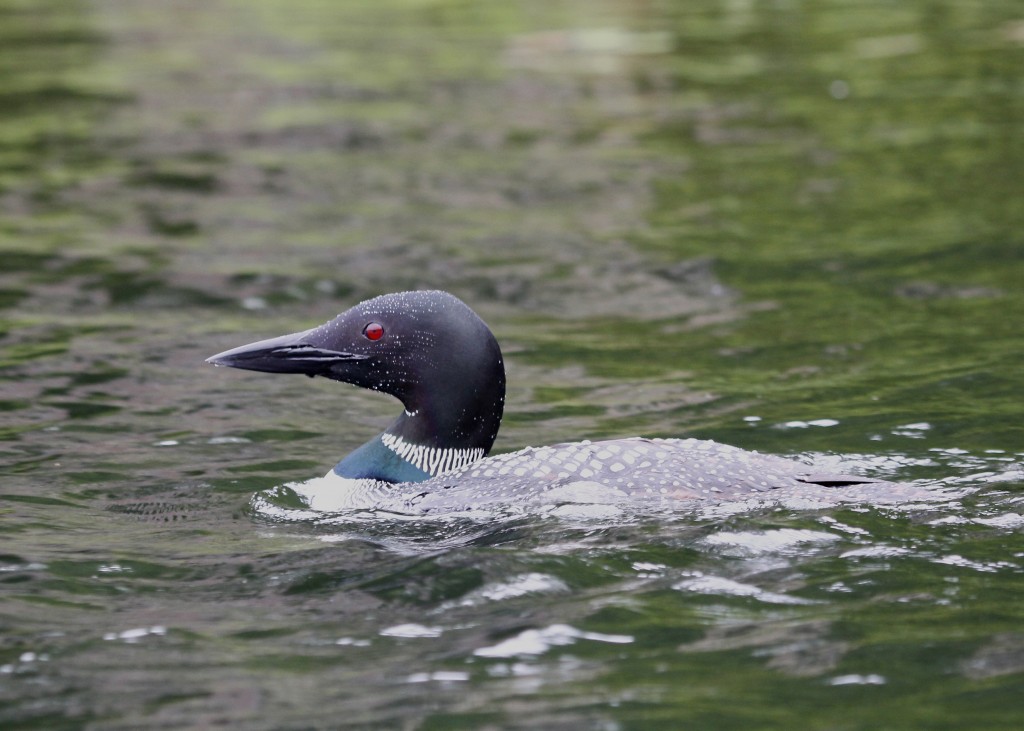 I was thrilled to say the least. These loons are such beautiful birds, and to be able to see them this closely was quite a treat for me. We paddled to the north end of Follensby Clear Pond where we had more loons which were very active all around us, including this chick: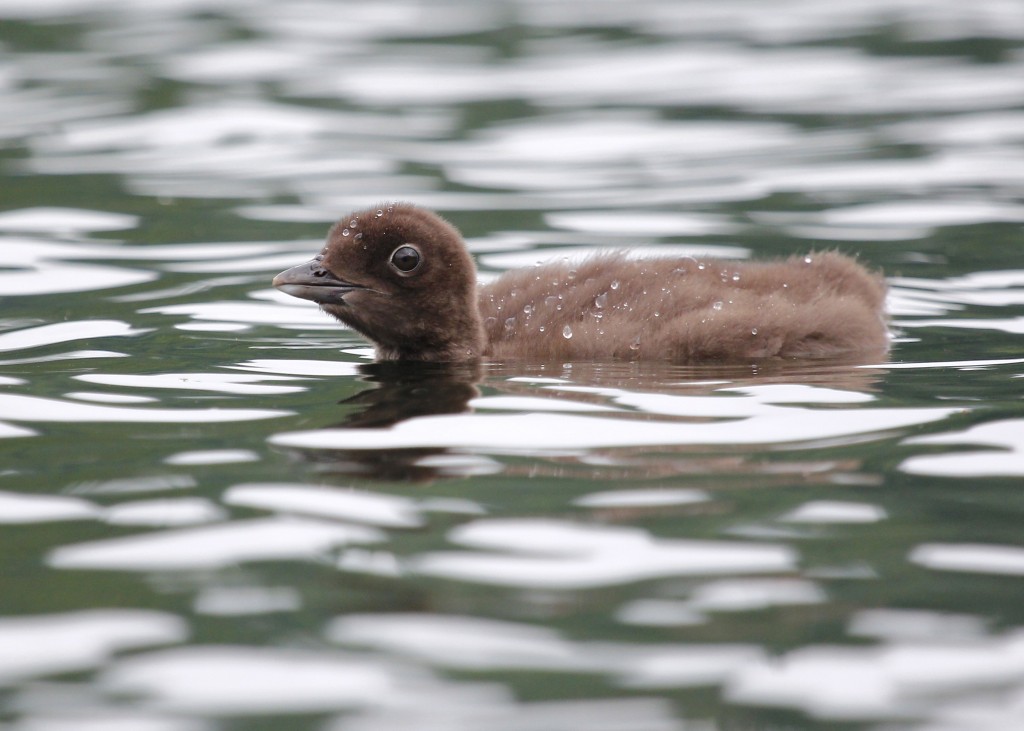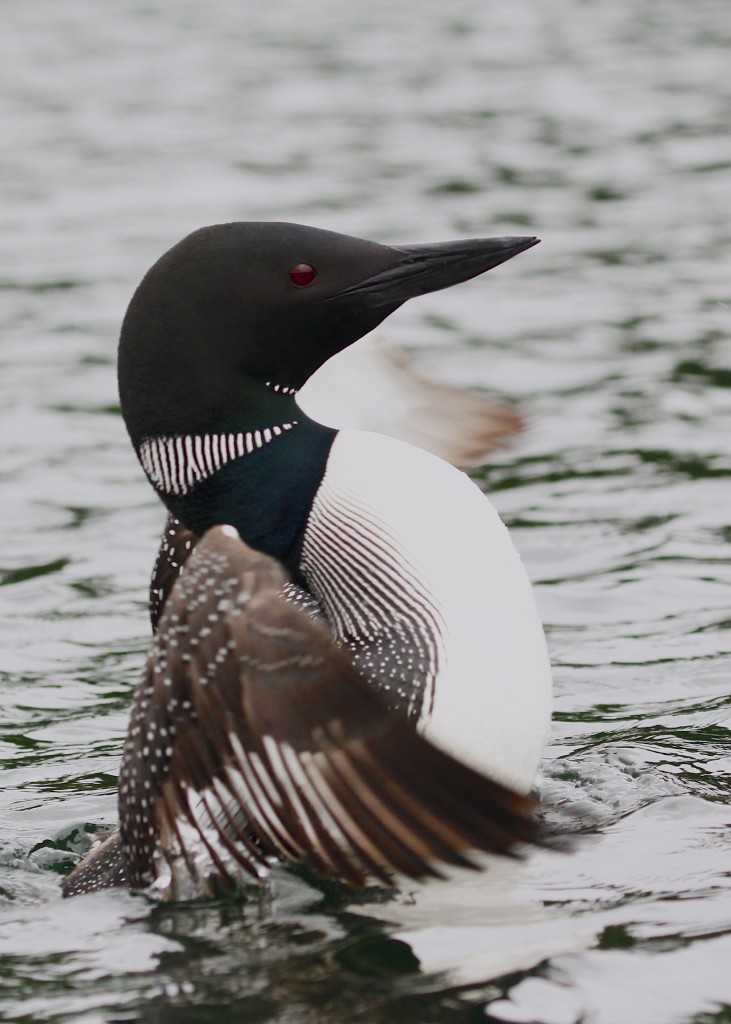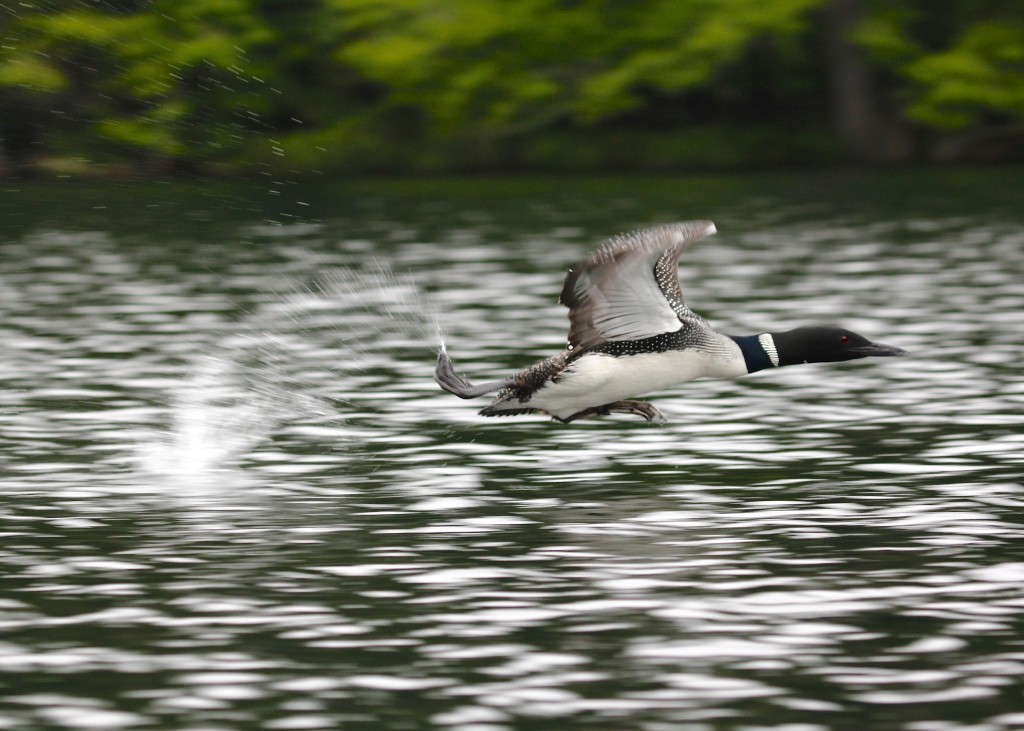 Other birds seen on Follensby Clear Pond included: Common Merganser, Osprey, and Great Blue Heron. We found the carry to Polliwog Pond with the help of a local paddler who also happened to count Common Loons on the ponds for the Department of Environmental Conservation.
We paddled through Polliwog Pond and found the carry to Middle Pond. During the carry, we had two Hairy Woodpeckers, which we got very good looks at but no photos because the camera was packed in a dry bag. Middle Pond held a nice surprise: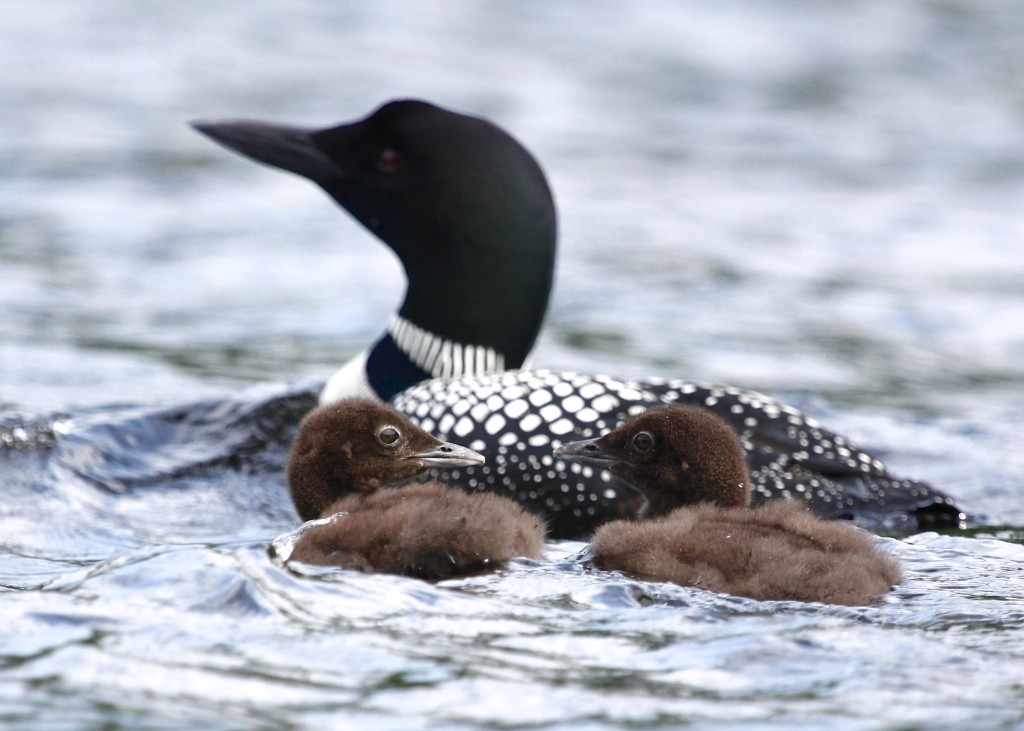 We made the carry to Floodwood Pond where we had only distant looks at Common Loons as we ate our lunch in our kayaks. I had one raptor fly over in the distance the I could not positively identify other than it being a Buteo. We were also hearing many birds from the shore all day, but not getting any looks.  From Flatwood Pond to Little Square Pond is an easy paddle; the current just takes you at a steady pace. Fish Creek was easy  as well; it was a very relaxing float down the creek. We made our final carry back to Follensby Clear Pond where we found more accommodating loons: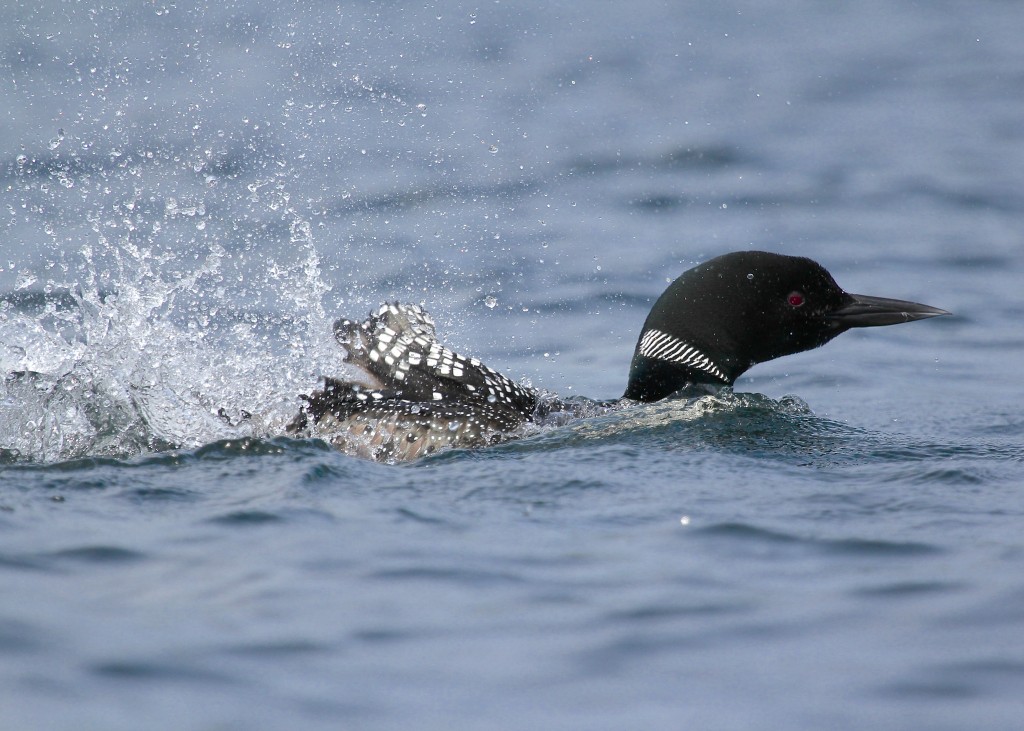 It took us over seven hours and we were both exhausted. The final paddle to the where we parked the car was tough, it felt like we were paddling in quicksand. What a fantastic day! I cannot wait to do it again!
SATURDAY EVENING
 In the evening, Tricia and I were both sure we would fall asleep if we didn't get out and do something, so we decided to head over to Bigelow Road to do some birding. It was not very birdy, we were hearing some birds but not seeing any. We ran into three birders from the Syracuse area who were very nice. They were telling us that they hadn't seen much either when Tricia said "I see a bird". We looked in a tall evergreen and found a BOREAL CHICKADEE! The bird was a bit distant but managed to get some photos which ended up better than I expected.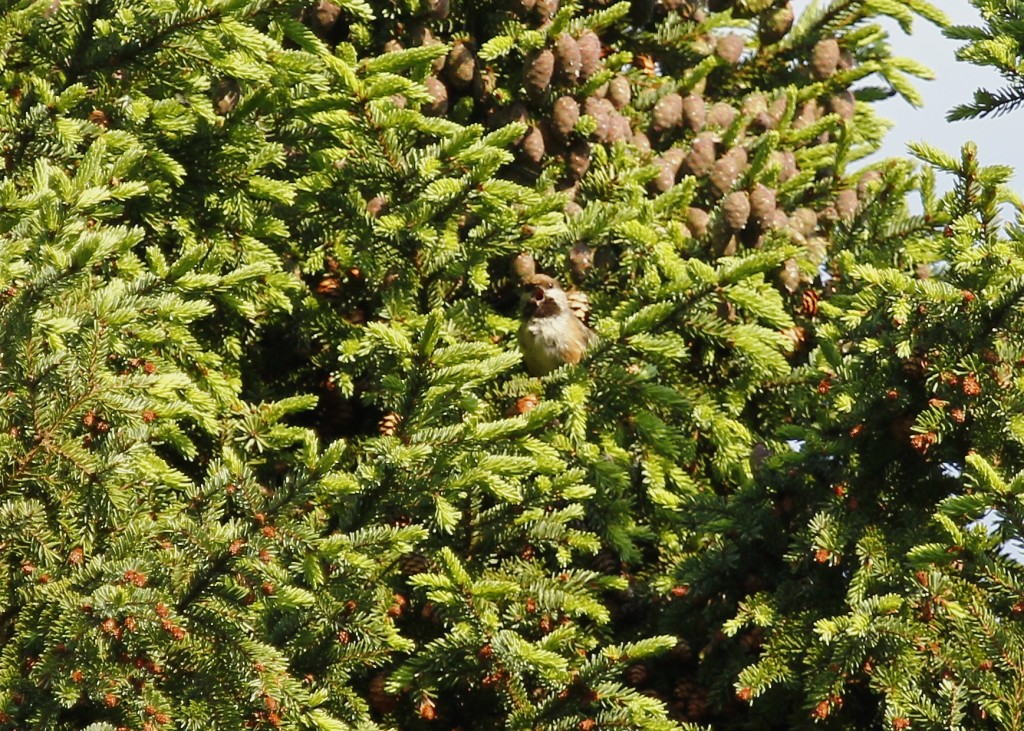 SUNDAY
Sunday morning I went out birding alone for a couple of rainy, misty hours at Bloomingdale Bog. Although the weather was not cooperating, it was a really nice morning of birding. I identified 29 species and I had a couple of highlights. The first one was unexpected for me. I looked back down the trail at one point and I saw a Northern Harrier cruising the trail, tilting from side to side hunting. Later, I saw a second Northern Harrier flying in the distance with what appeared to be a snake in its grasp. My second and best highlight of the morning was seeing a couple of BLACK-BACKED WOODPECKERS. The light was terrible for photos, and the birds were distant. I did the best I could and I at least have this shot for documentation: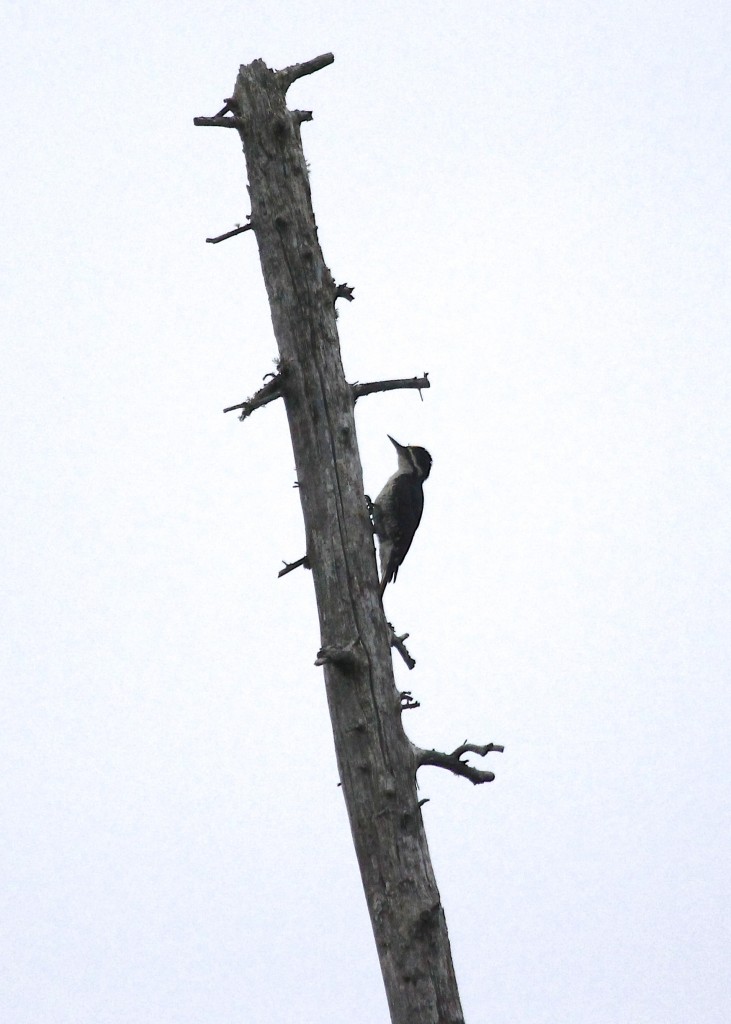 What a great weekend it was! Even sitting in hours of traffic to get home didn't dampen our spirits after a fun, adventurous weekend like that.