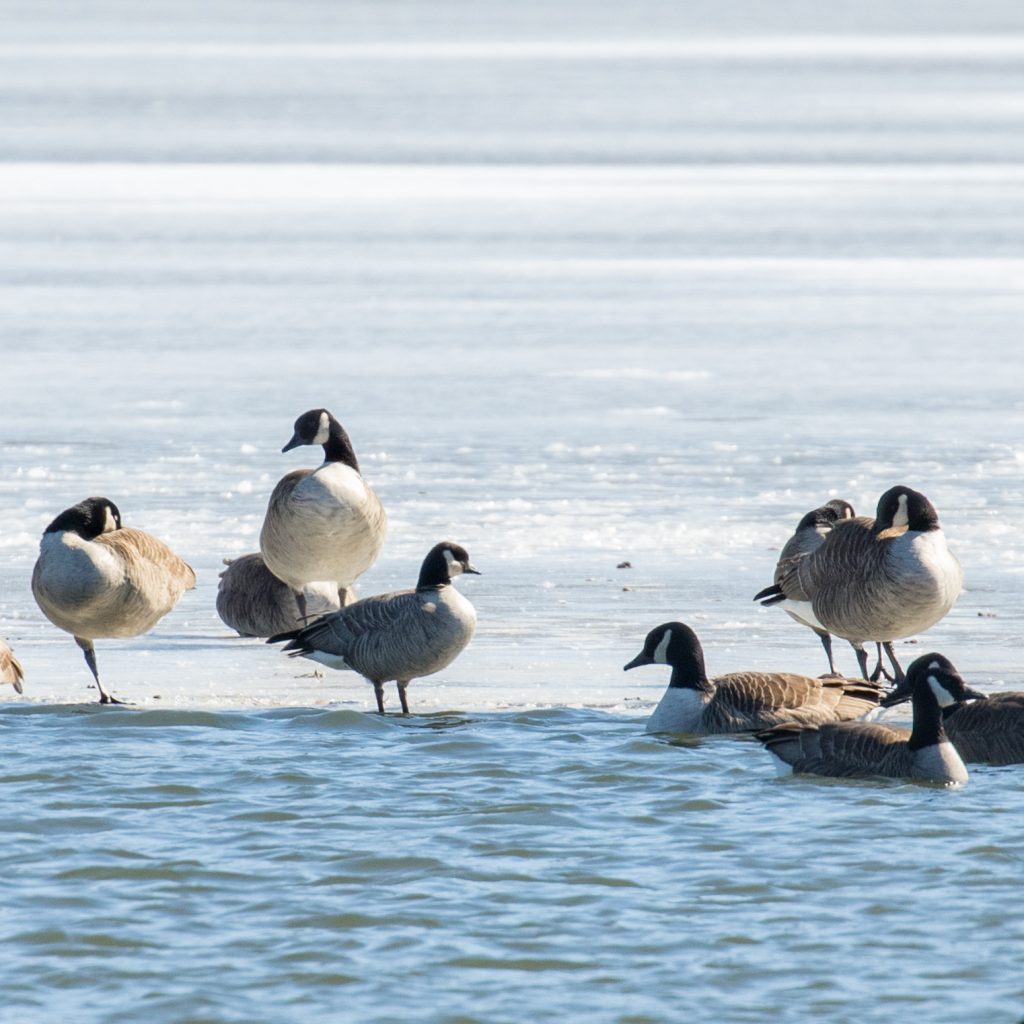 Regular readers of this blog may remember that it took me 51 weeks in 2018 to get a CACKLING GOOSE in Orange County. Well, today I potentially had three. Which just shows you how crazy birding can be. First thing this morning I headed to Glenmere Lake, hoping for the ROSS'S GOOSE that Kathy Ashman had seen there earlier in the week. The Ross's wasn't present, but I did run into Kathy and we had some good birds, including one bird that looked to us like a sure Cackler and a second bird that looked pretty good, but was slightly larger with a slightly longer bill. See photo below, I'd love to hear any opinions on these birds. The birds stuck together the entire time we were there, a cute tiny couple. Other waterfowl present: Wood Ducks, Ring-necked Ducks, Canada Geese, Mute Swans, American Black Ducks, Mallards, Gadwalls, and a single LESSER SCAUP.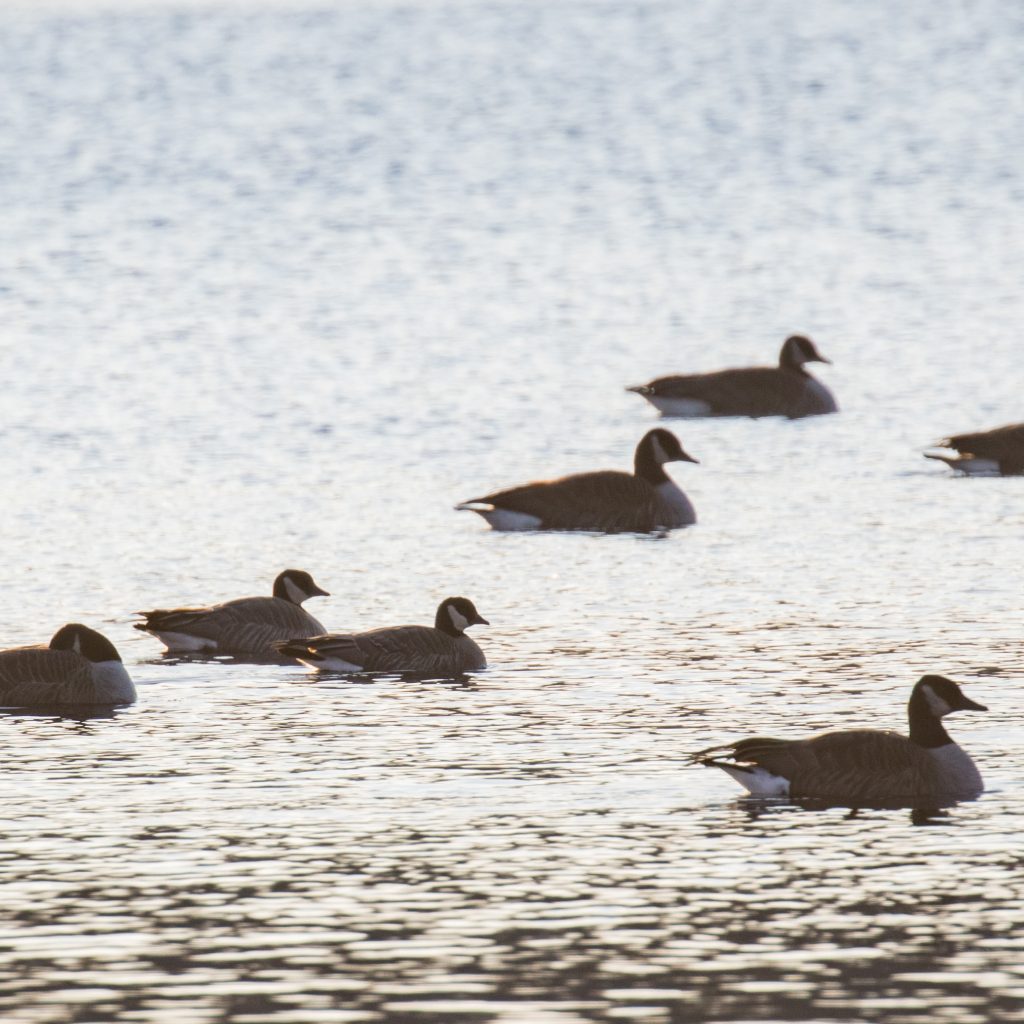 I tooled around the black dirt and then took a walk at Wallkill River National Wildlife Refuge's Liberty Marsh; it was actually pretty quiet and I had mostly the usuals including White-crowned Sparrows at two locations. On Onion Avenue there was a large flock of mixed blackbirds – perhaps 1,000 birds or so, nearly all Red-winged Blackbirds with a sprinkling of Brown-headed Cowbirds, Common Grackles, and European Starlings thrown in.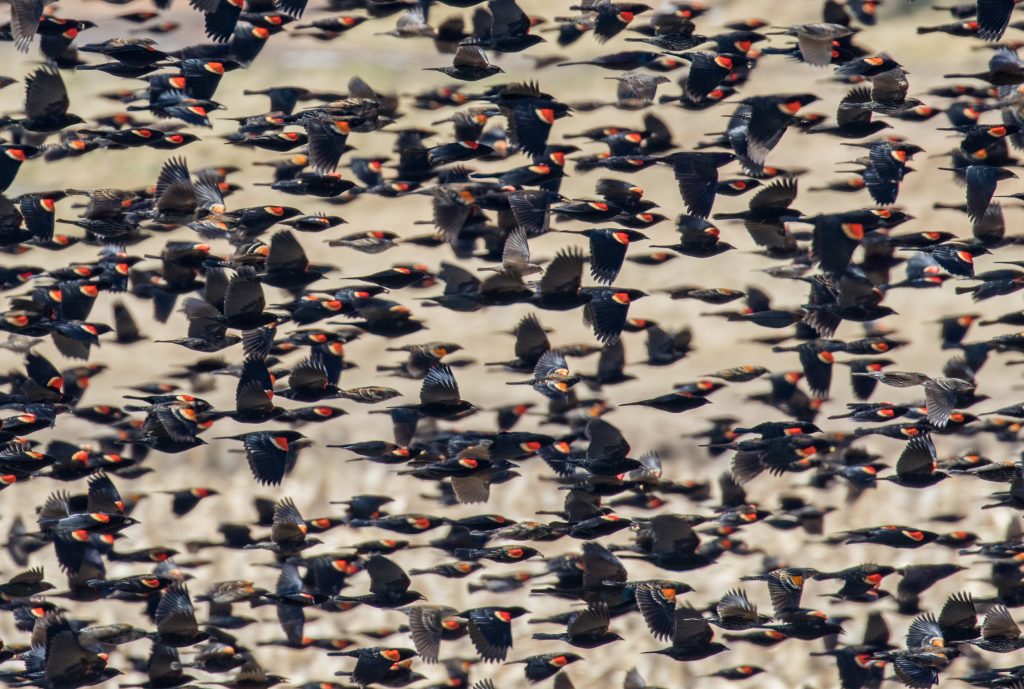 My final stop in southern OC was at Lockenhurst Pond. This is the small pond on Route 284 in Westtown, NY; I just looked it up to see what it was actually called. While I was there I sifted through the flock of approximately 400 Canada Geese and eventually located another CACKLING GOOSE. This bird looks good to me, see top photo as well as below.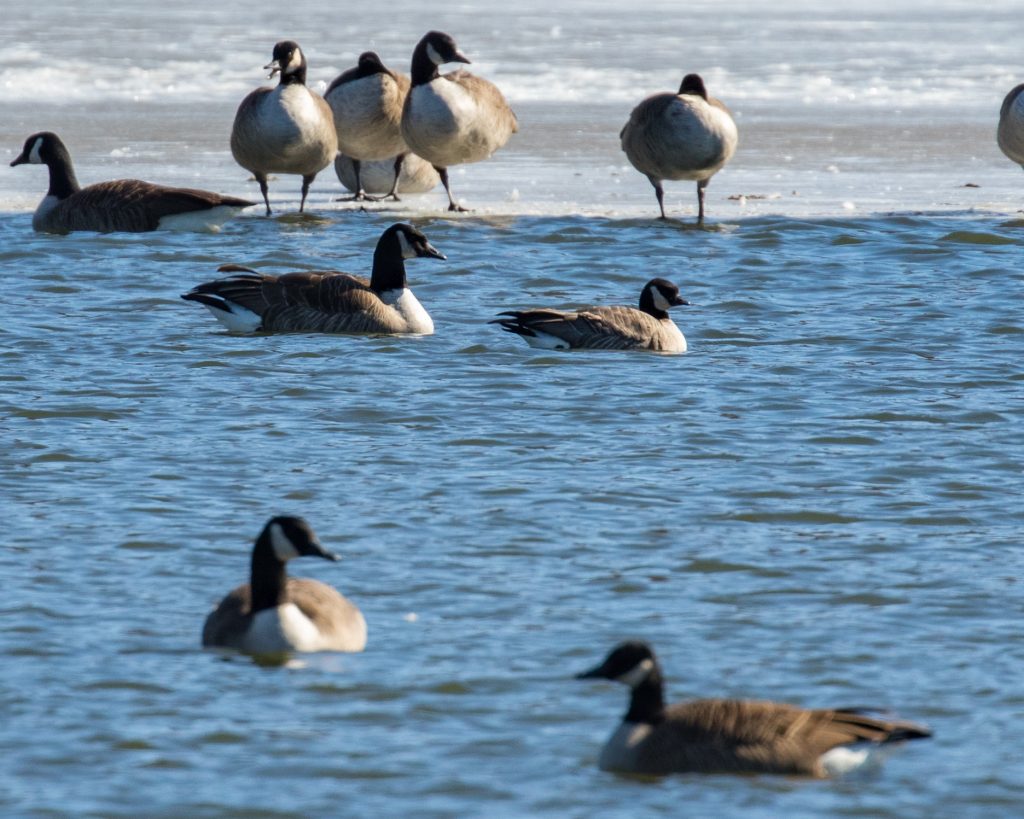 After a late lunch, I headed up to the Newburgh Waterfront to try for more waterfowl and gulls. I had only the 3 expected species of gull, and for waterfowl the only noteworthy species was 9 Northern Pintails. I can only remember one other time having NOPIs on the Hudson River. Just as it was starting to get dark and I was thinking about heading home, I saw something I've not seen before. A group nearly 60 Canada Geese flew in and landed on the river. I don't know if they were out in the fields all day, or if they just finished a long flight, but as soon at they landed all the birds were drinking from the river. I found it sweet to see 60 Canadas sipping away as the sun set.