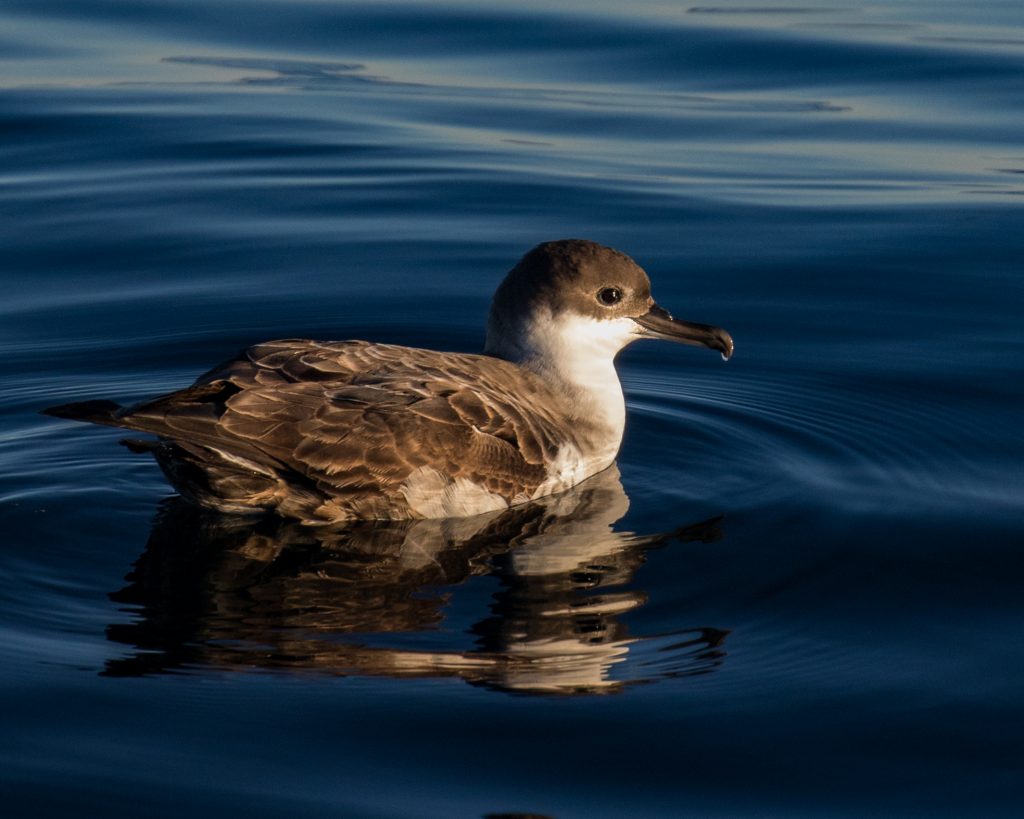 I would venture to say that See Life Paulagics' November 4th trip out of Brooklyn was not among their most productive in terms of seeing target birds. Unfortunately, it just comes with the territory. In spite of doing all the right things to find and attract birds, some days are just going to be  better than others. Of the target species listed for the trip (Red Phalarope, Manx, Cory's and Great Shearwaters, Northern Fulmar, Pomarine Jaeger, and  Great Skua), we only saw Manx and Great Shearwaters. We did have all the expected gulls, scoters, and many Northern Gannets in every type of plumage you can imagine (they put on a real show, see below). Other good birds included: Black-legged Kittiwake (3-4), Lesser Black-backed Gull (3), Parasitic Jaeger (3), Bonaparte's Gull (35+), and what I believe they eventually identified as Wilson's Storm-Petrel (1 or 2). The Wilson's Storm-Petrel was apparently a good find; they should have left the area by this time of year.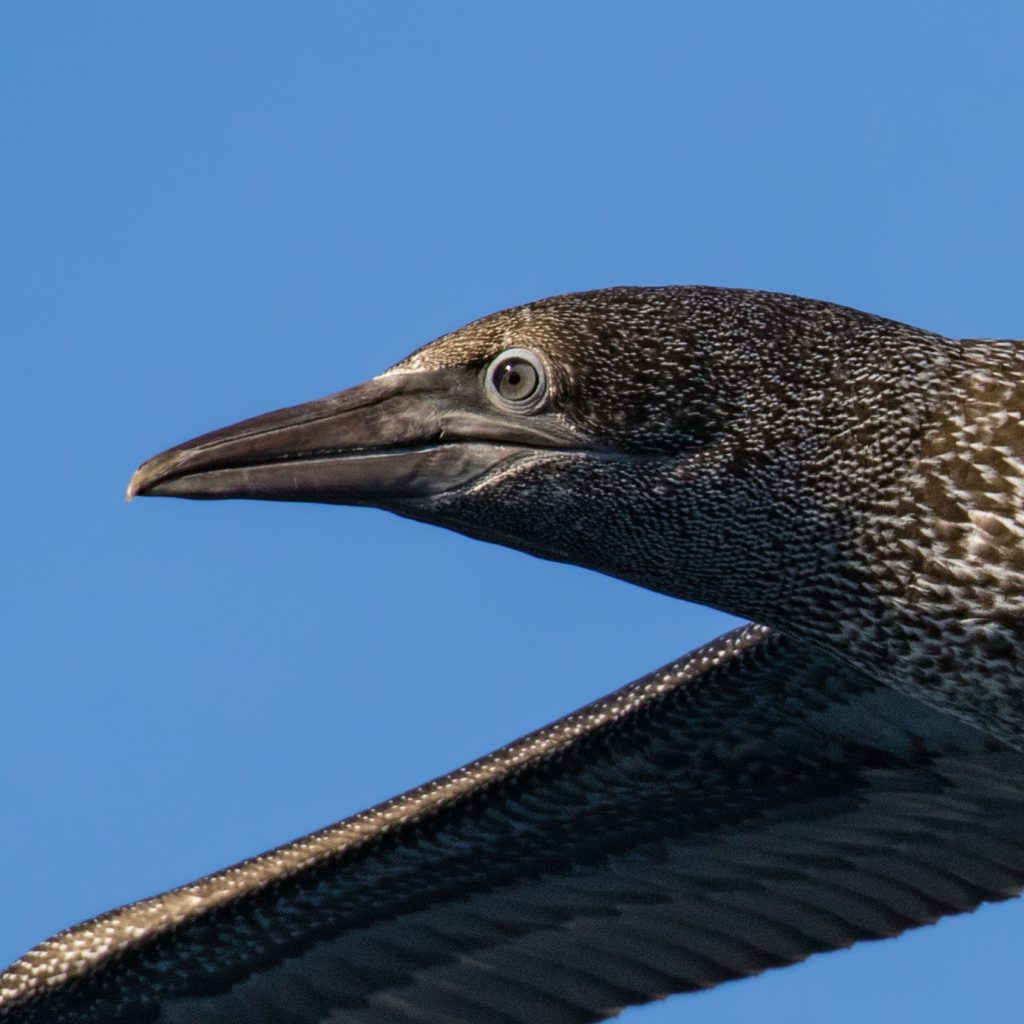 One of the more interesting things about the trip was the unbelievably large number of passerines we saw out there. By my count, we had at least 13 species of songbirds: Dark-eyed Junco, Purple Finch, Marsh Wren, Winter Wren, Brown-headed Cowbird, Red-winged Blackbird, Red-breasted Nuthatch, American Goldfinch, American Robin, Golden-crowned Kinglet, Yellow-rumped Warbler, White-throated Sparrow, and Pine Siskin! Add to that two bats! Apparently Saturday's strong west winds blew many birds off course. The Paulagics crew came prepared for it, however. They brought two potted plants, some loose brush cuttings, plenty of bird seed, and water dishes. Some of the songbirds landed on the boat for a rest and to hopefully refuel. Unfortunately, others seemed too intimidated by all the humans on-board and would not land, or if they did it was only briefly. The Dark-eyed Junco made itself at home on the boat. When it landed, it was in dire straits. But after getting some water and food it was up and about, always under foot so you had to be very careful not to step on it. A Brown-headed Cowbird joined it; they both stayed for the duration, only flying once we were on land again. For me, it was sad to see these passerines out of their element and in potential peril, but it was also sweet to be able to help a few of them.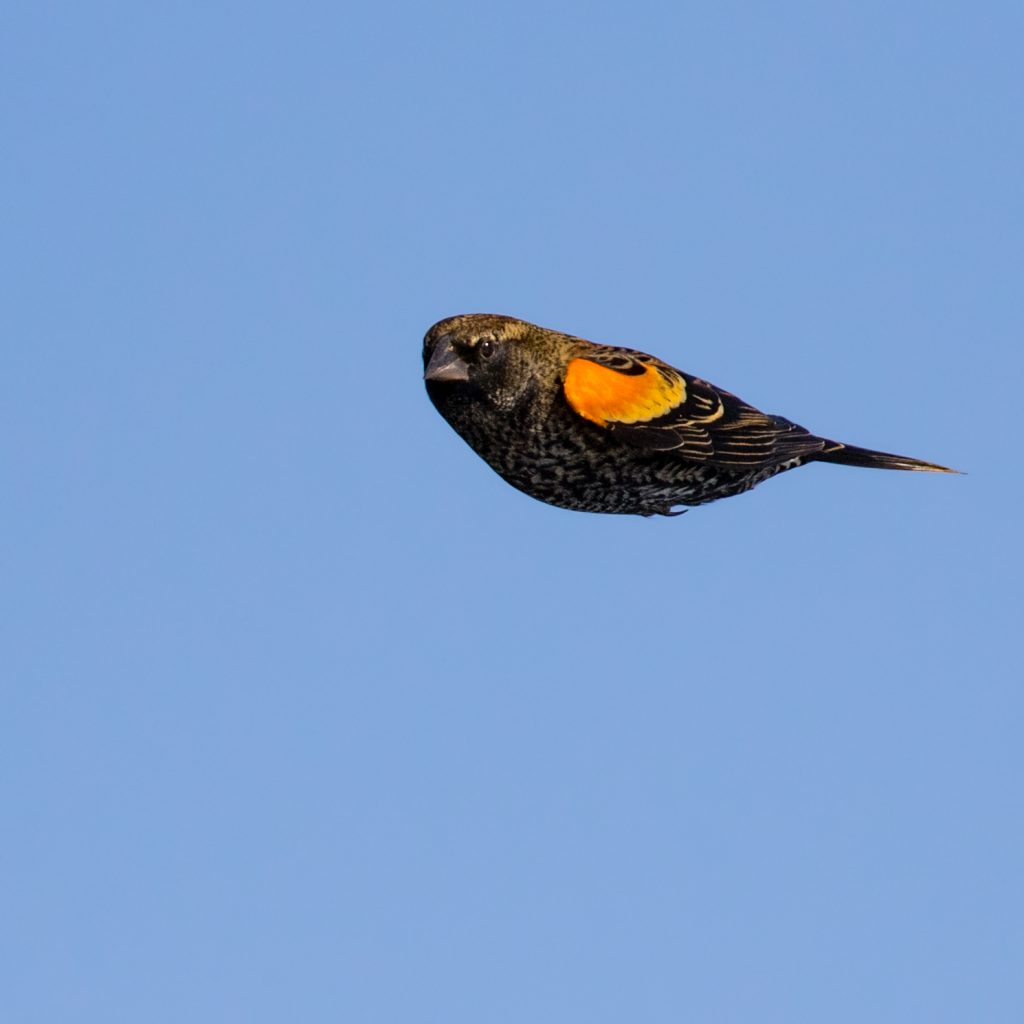 Later in the afternoon, we came across a large group of Northern Gannets actively feeding. It was pretty incredible to watch them diving repeatedly into one relatively small area. Then, the first whale appeared and then the Common Dolphins became apparent. In all there were two Humpback Whales and who-knows-how-many Common Dolphins. The dolphins were curious and spent much time swimming alongside the boat. It was a pretty incredible show to watch, but one that I found difficult to photograph. Part of my problem is that I didn't know where to look – there was so much going on all around the boat. I tried to document it for a bit, but then stopped and just enjoyed the show. In my opinion, between the gannets and the cetaceans, this show saved the pelagic. As expected, the trip offered plenty of photo ops, so enjoy the pics.