I've gotten out a good amount during the holiday break, but while I've enjoyed getting out, unfortunately most of my birding has been unremarkable. Today I finally got a couple of notable birds. The first was at Glenmere Lake, where I had a female Red-breasted Merganser swimming with a couple of Common Mergansers. I also had four Ruddy Ducks, which were nice to see, and I sorted through a good number of gulls (only Ring-billed and Herring Gulls present).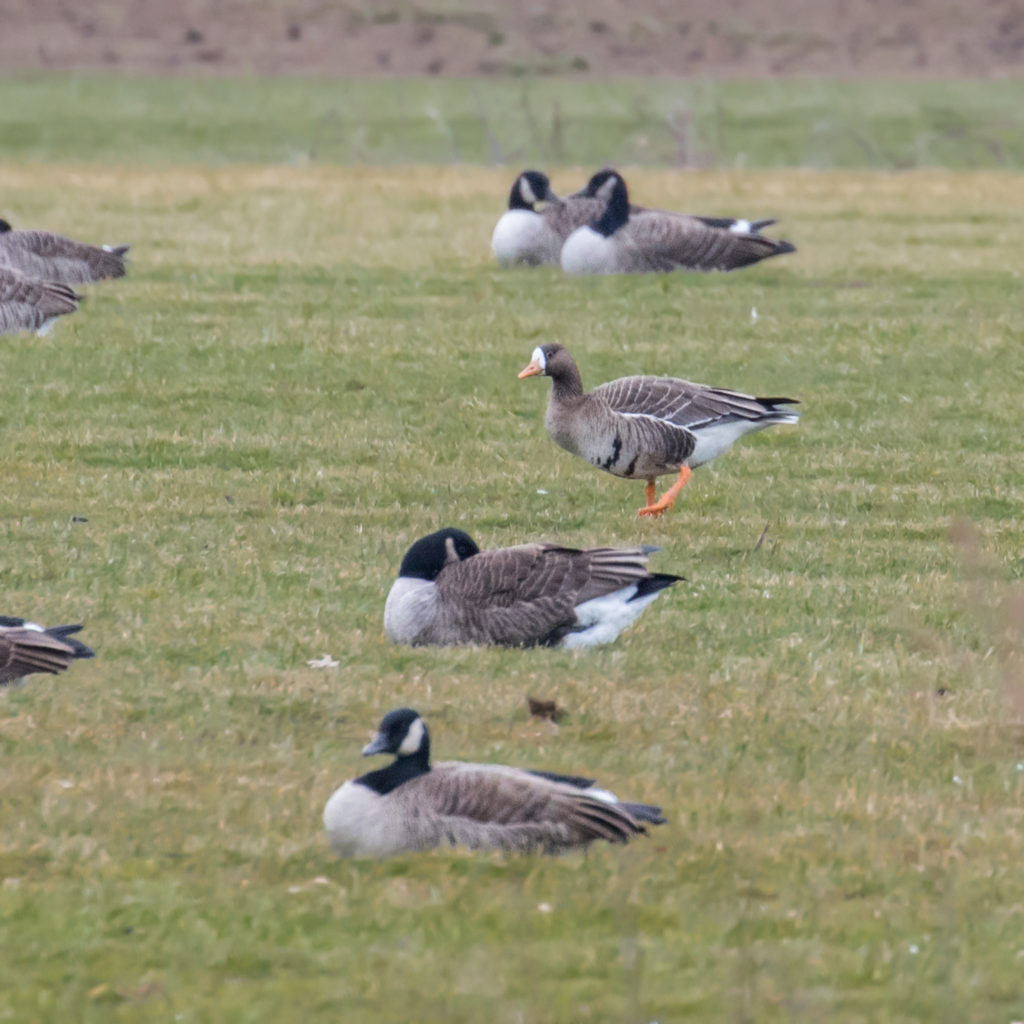 Just as I was getting ready to leave Greenwood Lake, I got a call from Linda Scrima; she had a GREATER WHITE-FRONTED GOOSE off Turtle Bay Road in the black dirt. Always a favorite, I ran for the bird. It's been a good year for them in our area; I have four sitings in 2019. The bird stuck around and was close enough for some decent shots (least as far as rare geese in Orange County go). Huge thanks for Linda for locating and getting the word out.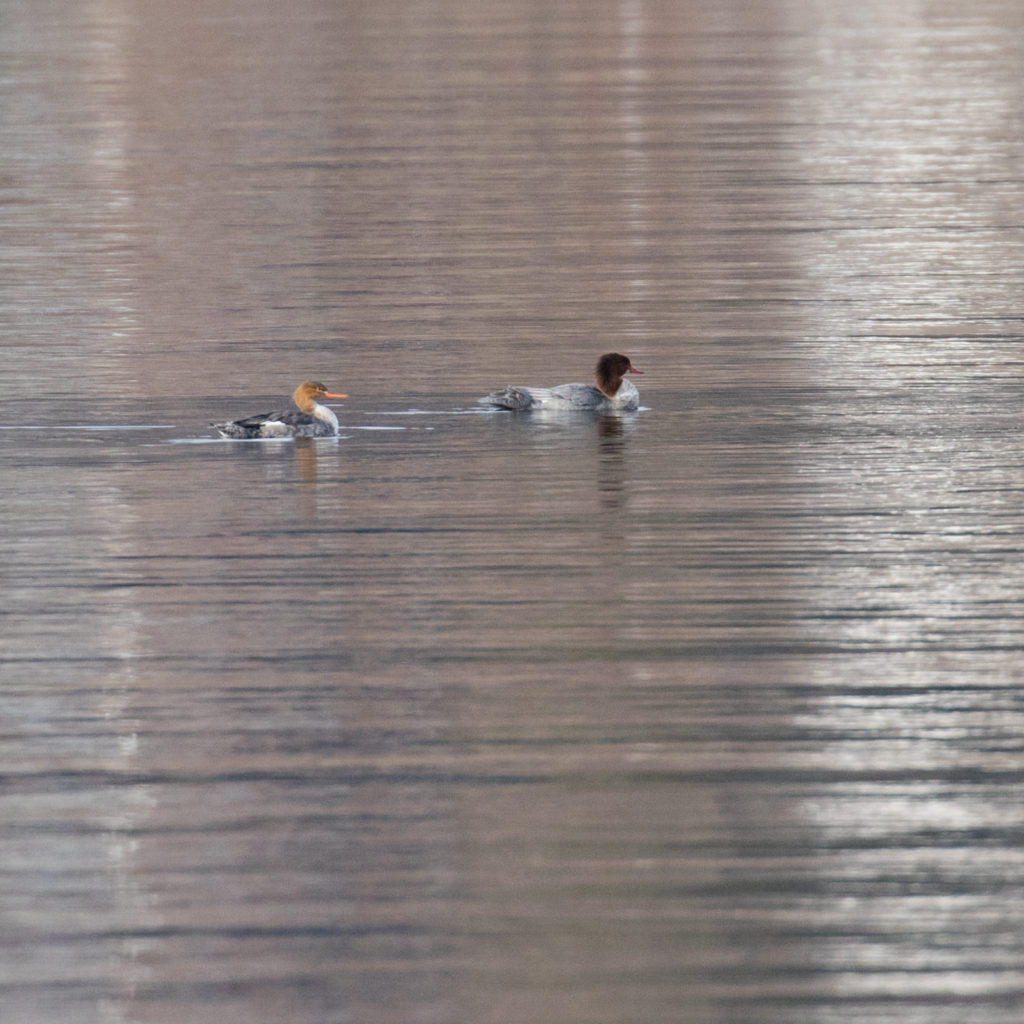 On my way home, I drove by 6 1/2 Station Road Sanctuary. I could see a collection of gulls on the ice, so I stopped and got my scope out. I was surprised to find, along with 12 expected Ring-billed Gulls, 18 Herring Gulls. I don't think I've ever come even close to that number at that location. It was a nice way to end a good day of birding.