Today was almost one of the worst days of birding I've had all year. The weather was crappy and I wasn't finding any birds. But then, birding bud Maria Loukeris passed on an interesting alert from one of the New Jersey birding apps. Daniel Carola, Hugh Carola, and Ivan Kossak reported a KING EIDER on Sterling Lake at Sterling Forest State Park. I immediately turned my car around and started heading that direction. I connected with Linda Scrima and we made our way to the lake.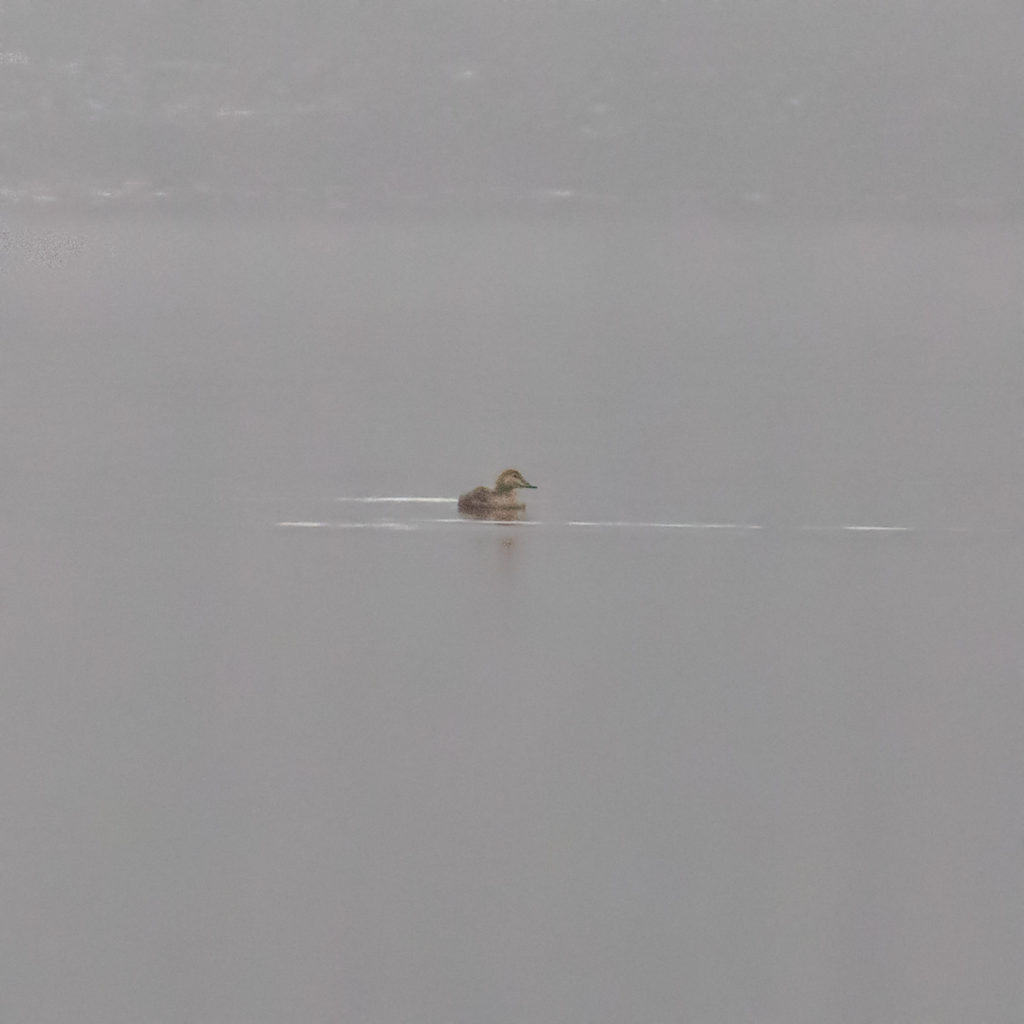 When we first arrived, we viewed the lake from behind the visitor's center; it was raining pretty good and the fog was thick as pea soup. We could barely see more than 75 yards into the lake. We decided to relocate and we followed the blue trail on the west side of the lake. The viewing was much better and the fog seemed to be lifting just as we located a lone duck in the distance. I got it in the scope, and sure enough, it was an eider; very exciting! Now, the question was is it a King or a Common? We put the word out and tried our best to study and document. Photos were tough; between the lack of light and the distance, our ISOs were cranked up high so the photos would certainly be grainy. In my scope, I had some good looks that, to me showed some good King Eider field marks: warm brown coloring, a shorter, all dark bill will a little bit of slope and a pale area above the eye. But, neither of us had previous experience with the species, so I was hoping for help.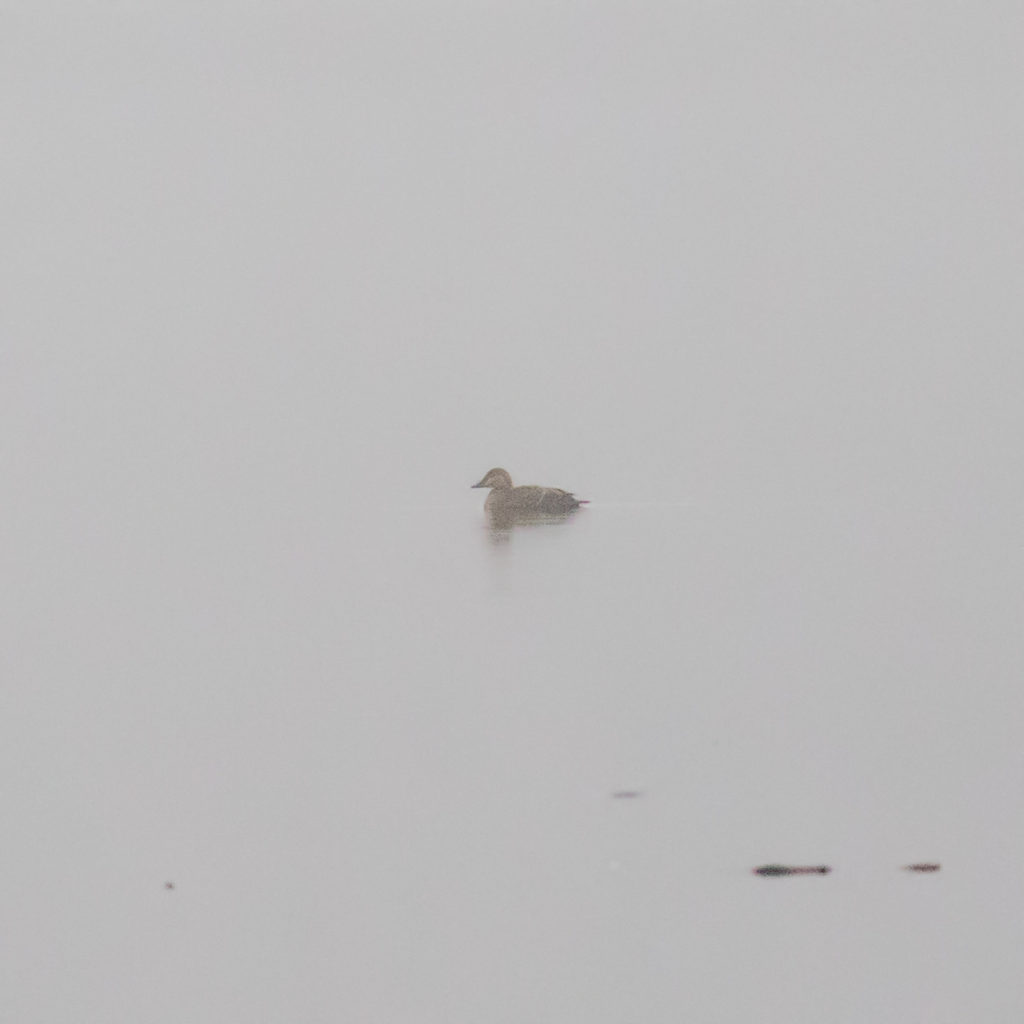 Eventually Rob Stone, John Haas, and Bruce Nott showed up. Viewing the bird in our scopes, we all discussed the bird and went back and forth on the ID. Once home, I quickly edited pics and sent them around; now we await confirmation on the ID. I'll be happy either way – both are Orange County life birds for me and both are super exciting. Excellent birding! Huge thanks again to Maria for the intel; I'll post a follow up as soon as we know more about the ID.