This morning Maria Loukeris and I headed to the Great Swamp National Wildlife Refuge in Morris County, NJ. Maria had some business to attend to in the area and we birded the refuge beforehand. We mostly drove around from spot to spot, but we did walk the trails briefly as well. We had a total of 25 species during our visit; four were first of year (FOY) birds for me: Eastern Phoebe, Eastern Towhee, Tree Swallow, and my favorite bird of the morning, RUSTY BLACKBIRD.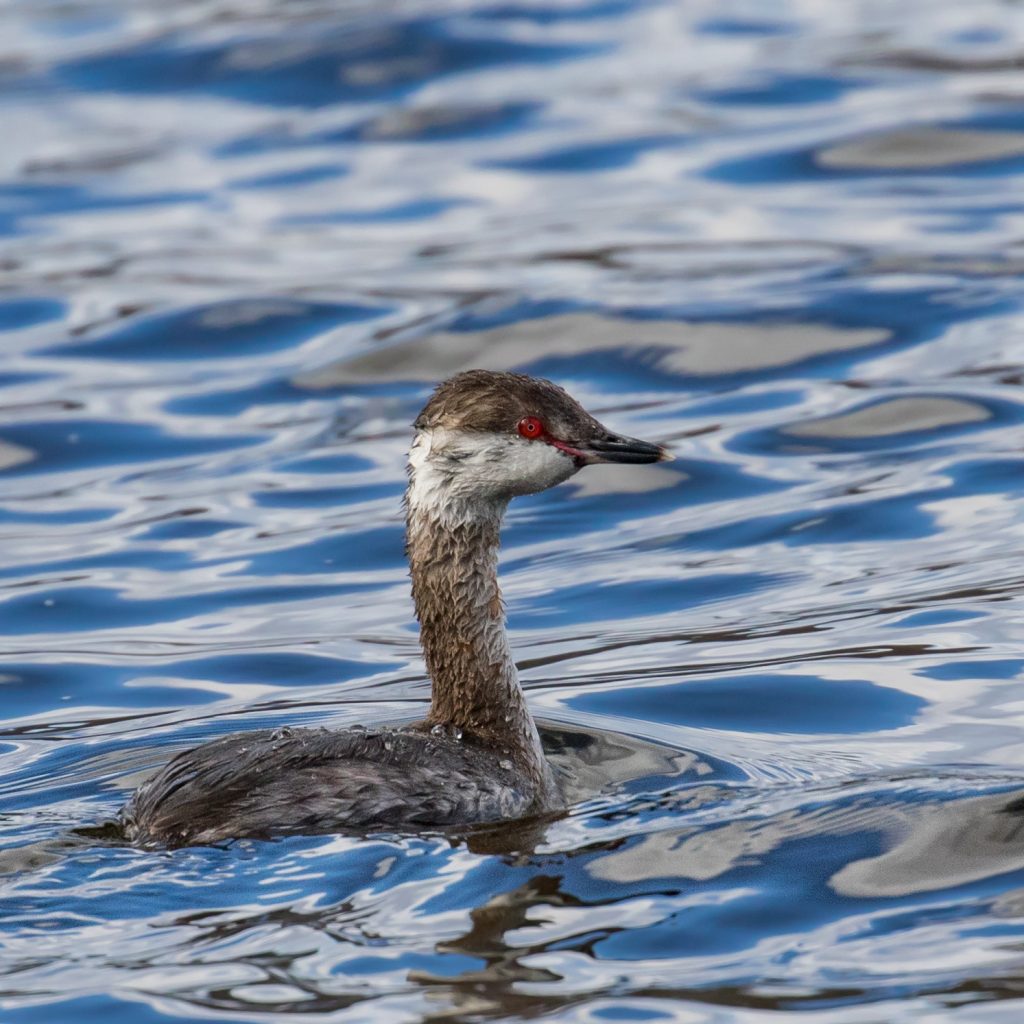 In the afternoon I birded three local lakes: Greenwood Lake, Wickham Lake, and Glenmere Lake. Wickham was far and away the best stop; I had 8 species of waterfowl, including over 200 Common Mergansers, a single Red-breasted Merganser drake, and an up close look at a beautiful little HORNED GREBE. At Glenmere, the RED-NECKED GREBE continues but was so far out I didn't even take documentary photos. For the day I had a total of 37 species. I've included a list of all the birds with locations at the bottom of this post.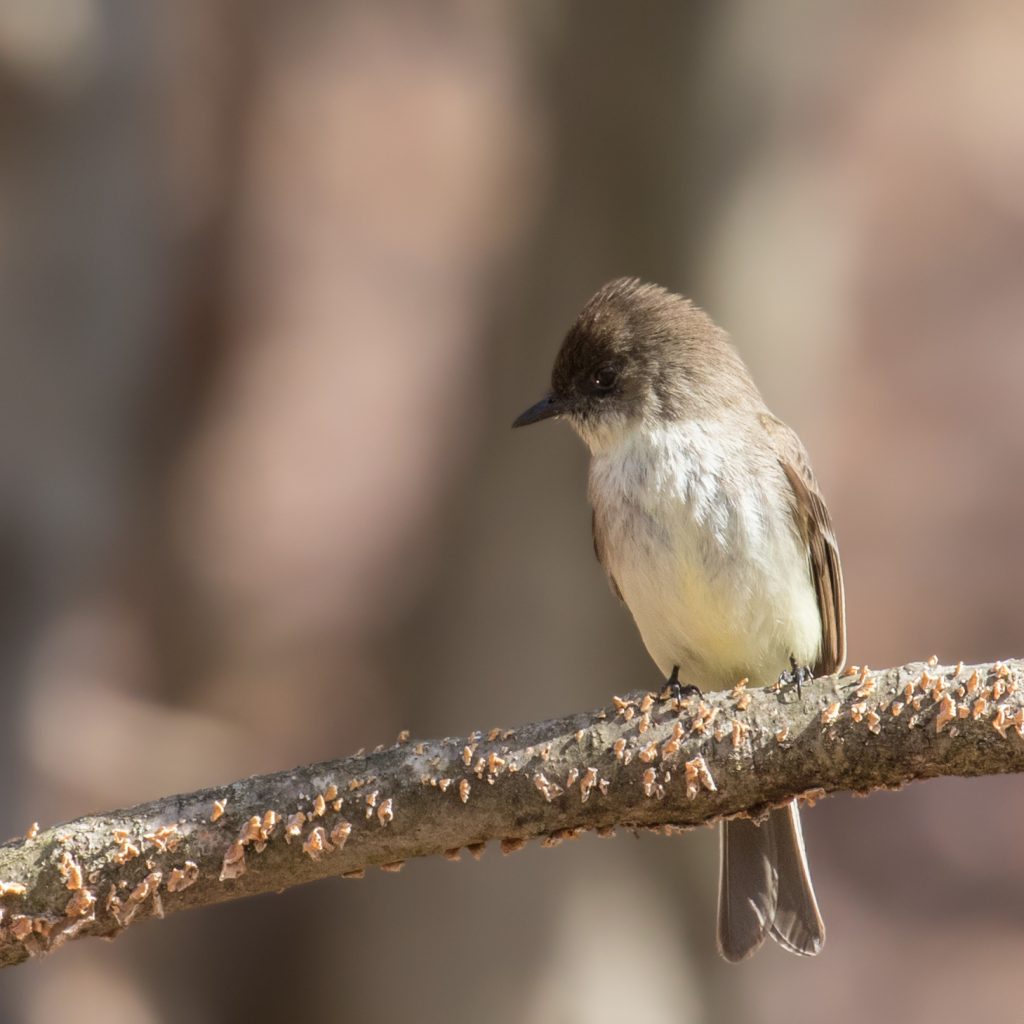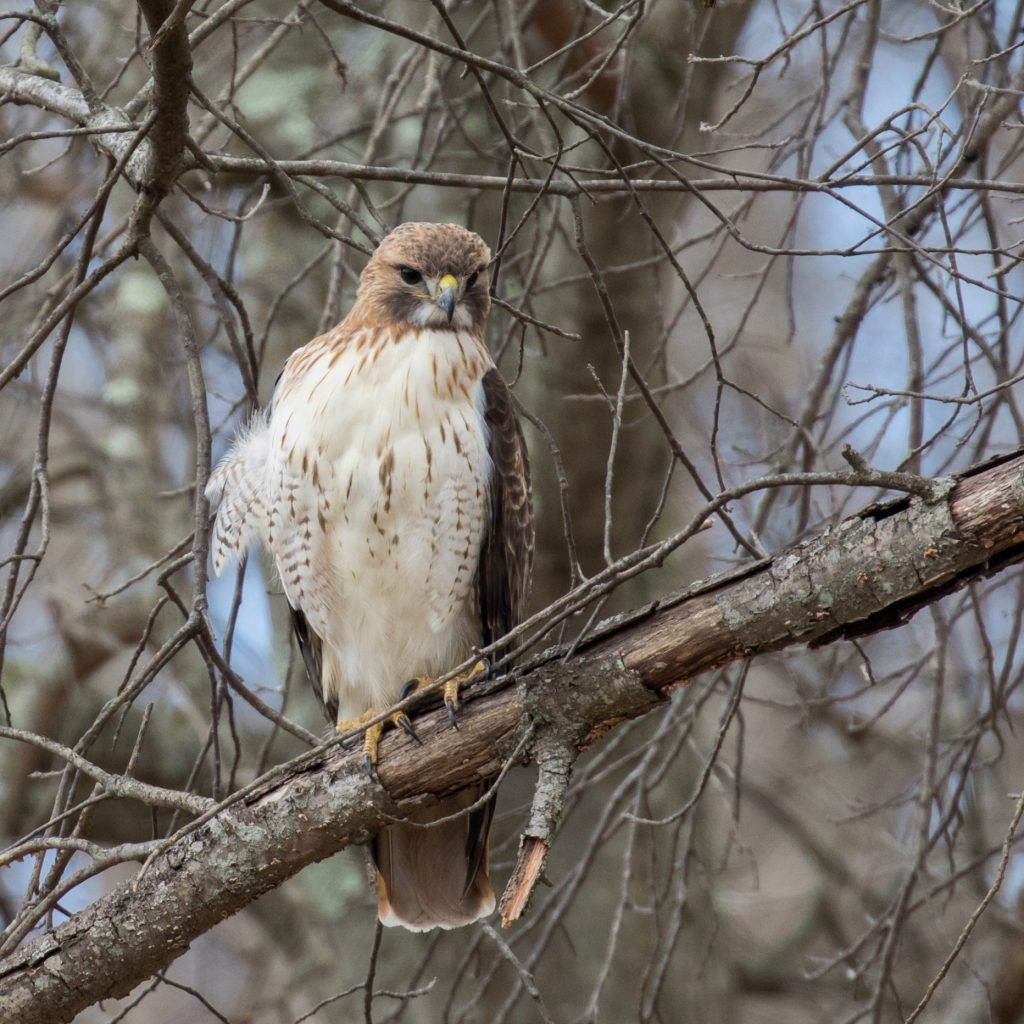 Here's my list of species for the day, with locations (Great Swamp = GS. Wickham Lake = WL, Greenwood Lake = GRL, and Glenmere Lake = GLL).
Canada Goose (all locations)
Mute Swan (WL, GRL, GLL)
Wood Duck (GS, WL)
Mallard (GS, GLL)
Gadwall (GLL – small pond up the road)
American Black Duck (GS, GLL)
Bufflehead (GRL, WL, GLL)
Ring-necked Duck (WL, GLL)
Hooded Merganser (GRL, WL, GLL)
Common Merganser (GRL, WL, GLL)
RED-BREASTED MERGANSER (WL)
HORNED GREBE (WL)
RED-NECKED GREBE (GLL)
Ring-billed Gull (GRL, WL, GLL)
Herring Gull (WL)
Turkey Vulture (GS, WL)
Bald Eagle (GS, WL)
Red-tailed Hawk (GS, WL)
Sharp-shinned Hawk (on the road, Sussex Co.)
Red-bellied Woodpecker (GS)
Blue Jay (GS, GLL)
American Crow (GS, WL)
Fish Crow (GRL)
Common Raven (WL)
Tree Swallow (GS)
White-breasted Nuthatch (GS)
Tufted Titmouse (GS)
Eastern Bluebird (GS)
American Robin (GS, WL)
European Starling (GS)
Dark-eyed Junco (GS)
Song Sparrow (GS)
Eastern Towhee (GS)
American Tree Sparrow (WL)
Red-winged Blackbird (GS, WL, GLL)
RUSTY BLACKBIRD (GS)
Common Grackle (GS, WL)