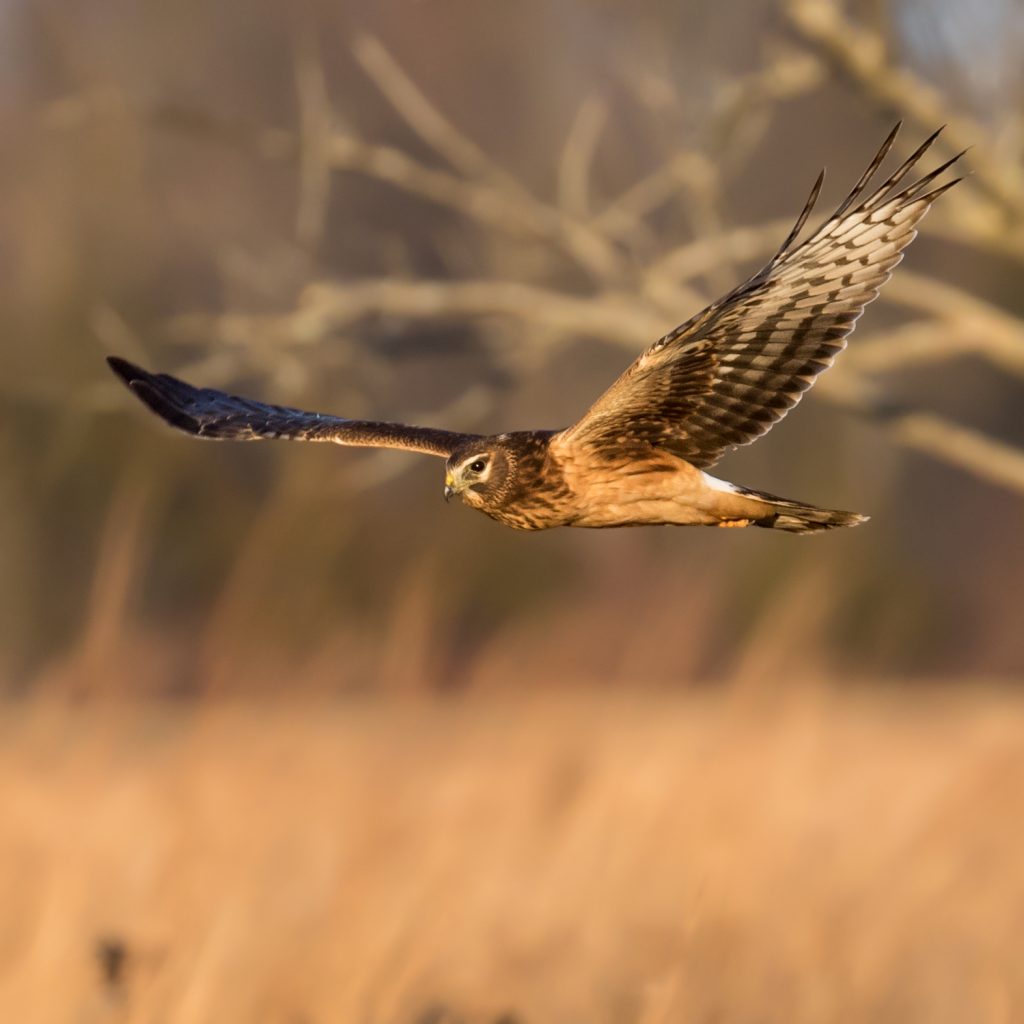 I spent much of the past couple of days running around Orange County in hopes of adding a bird or two to my 2018 list. My most likely candidates are Cackling Goose, which I can't believe I haven't had this year, and Winter Wren, which is a bird that apparently hates me very much. I failed at locating either of my targets, and frankly, the birding was not very exciting.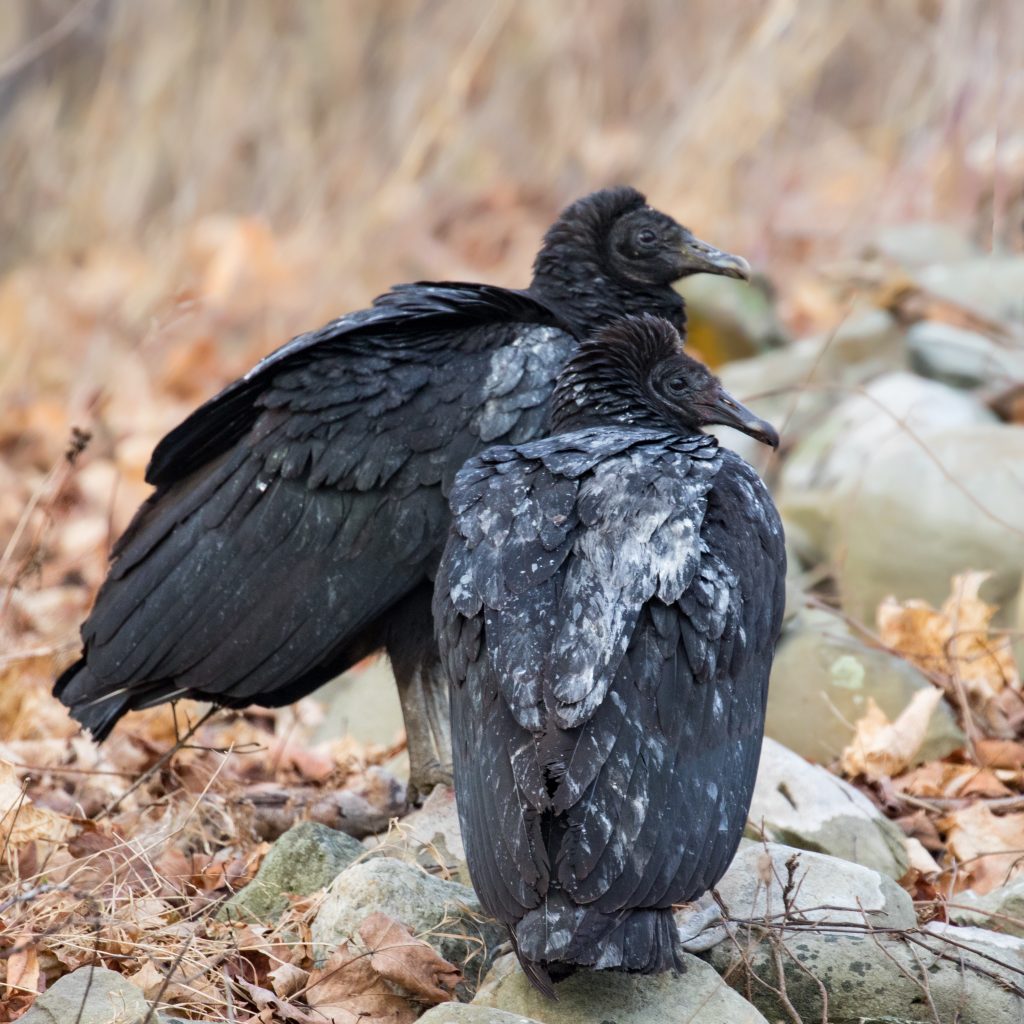 This morning was slightly better than yesterday, and I ended up getting some good looks and decent shots of several raptors. It started early this morning when I had a huge number of Black Vultures in a neighborhood in Warwick, having their way with a road-kill deer. There must have been upwards of 40 Black Vultures, around the carcass, on lawns, and on rooftops. Then, at Wickham Lake, there were 5 Bald Eagles present – 3 adults and 2 young birds. Later, I ran into the leucistic Red-tailed Hawk in Warwick for the first time in absolutely ages. On my way home, I spied a light morph ROUGH-LEGGED HAWK hunting over 6 1/2 Station Road Sanctuary. It was only my 3rd RLHA of the season, and my first decent look; the bird was kind enough to circle directly overhead.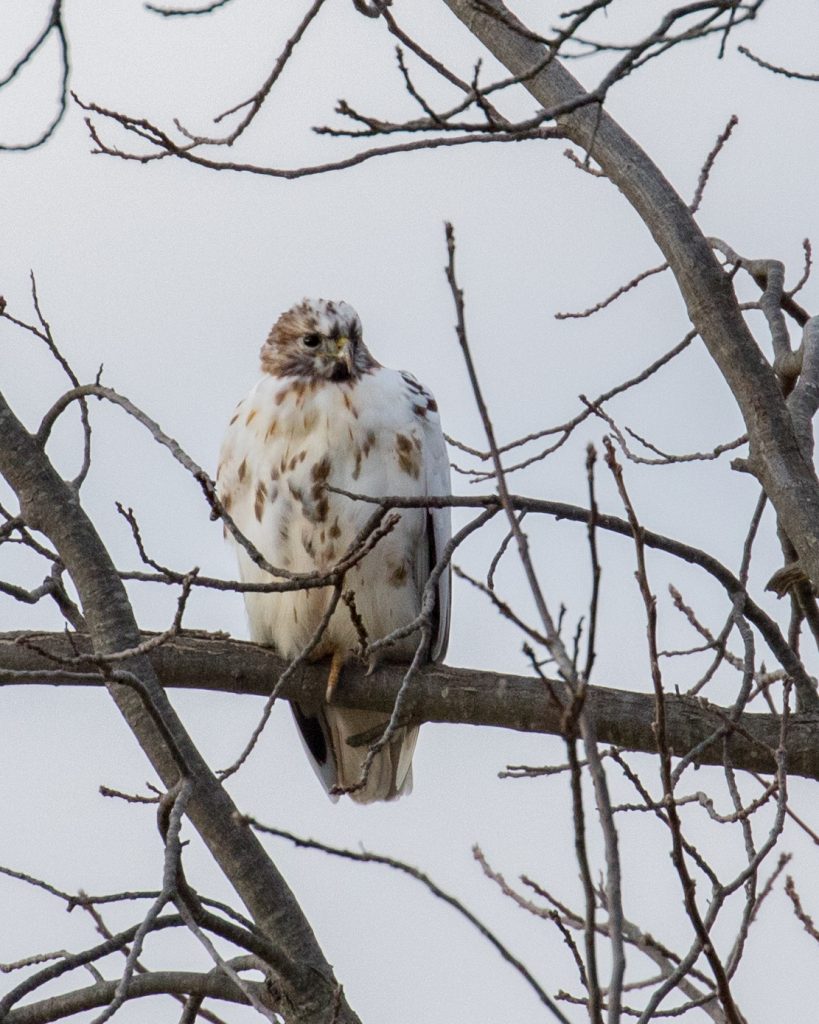 With raptors on my mind, I decided to head up to the Shawangunk Grasslands in the evening. It was good to see Ken McDermott and also Justin Schmidt, who I hadn't seen in who-knows-how-long. The place is absolutely loaded with Northern Harriers – it's hard to put a number on it, but I'd say at least 15 or so. The Short-eared owls came up just as it was getting dark; my best count was 7 of them. They put on pretty good show, in spite of the fading light, and it was really good to see and hear them.